Using Hardwood for Commercial Flooring
Choosing the right flooring for a commercial property requires some investigation and thought. There are pluses and minuses to each type of floor, and the choice will also be influenced by the type of property you are flooring. Is it a retail outlet? Maybe you have a restaurant you want new floors in? Or perhaps it's an office building or other such that endures a heavy footfall? You want a floor that is not only hardwearing but also resilient to stains and – in the case of a café, shop, or restaurant – that also looks great. So, where do you go from here? Do you choose carpets or tiles? Or maybe you go modern and look at polished concrete? But before you do that stop and think about the hardwood for commercial flooring.
It's the best option of all for many reasons, and that's what we're looking at here. We're going to talk about why you should use hardwood for commercial flooring, the choice of woods available, and other factors to consider. 
Why Use Hardwood?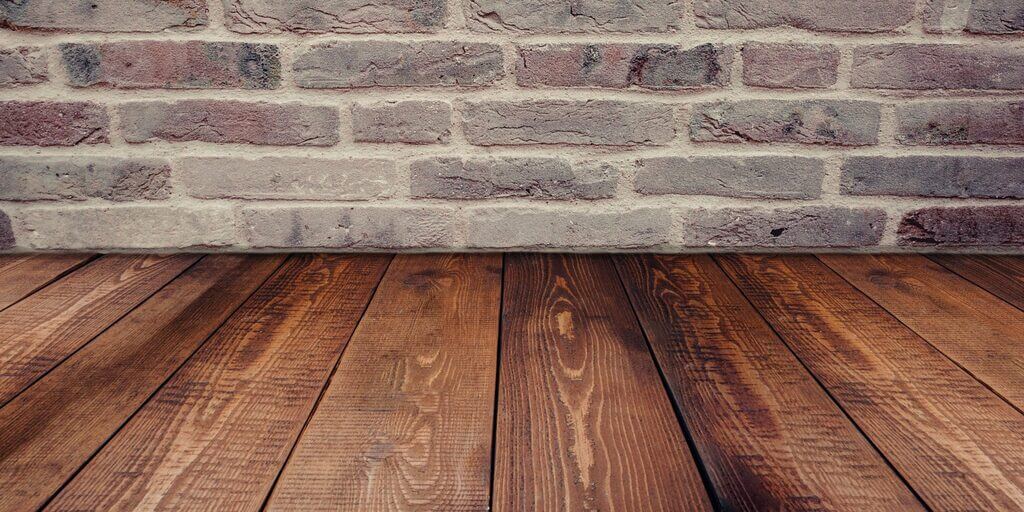 Source: klus-gids.nl
When looking at the options for commercial flooring hardwood has to be among them. What are the benefits of a hardwood floor? Let's look at a list of a few of the major pluses that this type of floor brings to the table:
Hardwood floors are strong, durable, and withstand heavy footfalls.

Wood is an attractive material for flooring and there is plenty of choices.

It's natural and you can source hardwood from sustainable growers.

Hardwood is low maintenance and can be swept or wiped clean.

It can be refinished, so those inevitable scratches that come about over time can be polished out.

The color will not fade as a carpet does.
We can see from the above that hardwood flooring is a sensible choice: attractive, hardwearing, and easy to maintain makes it also cost-effective. But which hardwood should you choose? Let's have a look at some of the more popular hardwoods used for flooring. 
Which Hardwood to Use?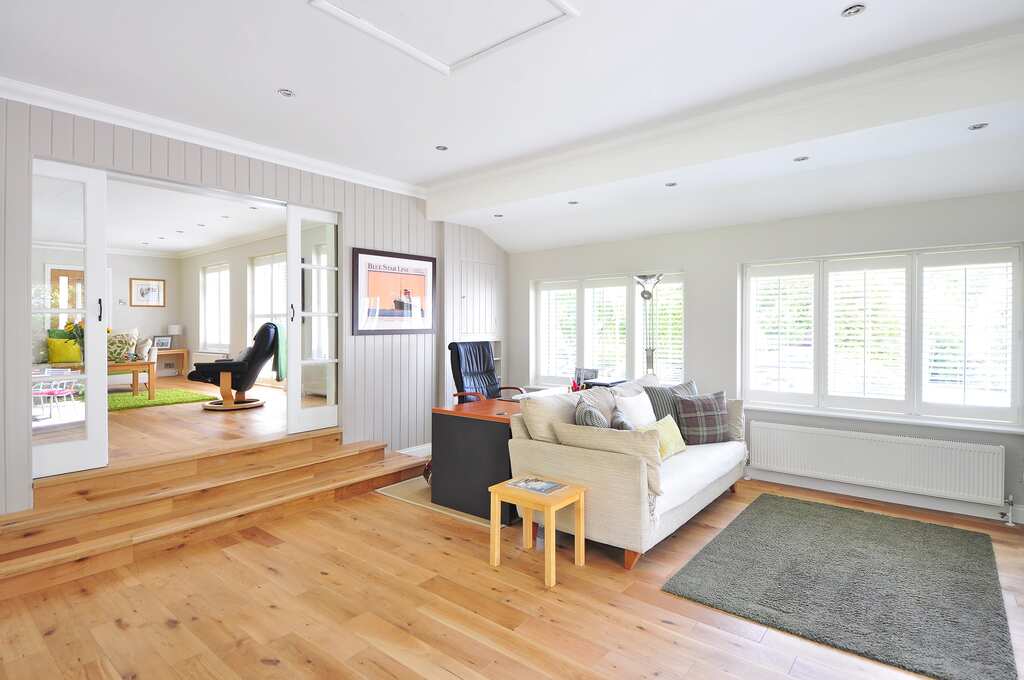 Source: themortgagereports.com
The popular hardwoods used for flooring are varied, so here's a look at some of the most viable for commercial flooring projects:
Oak 
A traditional hardwood more commonly used in homes; Oak comes in a few different forms – Red Oak for example – that are all suitable for commercial use. However, while the color of oak is amazing, we will say it is a 'mid hardness wood so is more prone to scratches than some, so perhaps apply soft pads to chair legs that may be dragged across the floor.
Ash
A popular hardwood for commercial settings, the light colors and beautiful markings of ash make it a stand-out choice for large, airy buildings – think lofts or converted warehouses – that take a lot of usages. Ash is also a wood that takes well to staining so you can create your own chosen look on the surface. 
Teak 
If you have a room or building that undergoes very heavy traffic then teak is the hardwood for you. It's just about the hardest of all woods and is incredibly durable.
It's also very beautiful with its darker look and retains its natural oils. However, it does need maintenance for that reason: if the oil dries out the wood will crack and split, so it needs oiling every couple of years. Given how great it looks, we think it's worth the effort.
Also Read: Some Of The Best Vacuum For Hardwood Floors
Mahogany 
The deep, dark and amazingly beautiful color of mahogany makes it – along with its hardness and durability – among the most popular and ideal woods for flooring in commercial buildings. Mahogany will take heavy footfall without deteriorating and is a truly classic choice, but beware as it is relatively expensive.
That's four of the most popular hardwoods and there are many others. Some people love the look of ebony, with its dark black and very hardwood, but we wouldn't recommend it as it has been over-harvested, and is now a scarce tree. It's also very expensive.
Options include beech, which is light and tough, plus the durable and very attractive cherry wood. So, what else do you need to know about hardwood floors in commercial settings?
Things to Consider
Flooring a commercial property is as much about cost-effectiveness as it is about the final result. You want it to look beautiful and be durable and practical, but also to be affordable. Flooring a simply huge area with mahogany, for example, maybe prohibitively expensive, whereas oak may offer a more affordable and equally attractive option. 
If you do want a hardwood floor – and we strongly recommend it – be aware that they all require a level of maintenance. Have a professional give your hardwood commercial floor some quiet maintenance every year, for example, and you will extend its life to a point where you may never need to replace it.