Know the Step-By-Step Guide to the Home Building Process
To have a place that you own and call home is a dream that everyone aspires to fulfill. Watching it take shape and form right in front of your eyes is a priceless experience. But in order to realize this dream, it is really important to plan accordingly. Many things need to be considered while planning to build your own home – the time frame which would be required for the construction to finish, the intricacies of woodwork, plumbing, electrical wiring, etc. A thorough understanding of what to expect during construction and how to go about it is crucial. Patience is one of the most important things when it comes to the home-building process. For a better sense of preparation in the form of tips and guidance, learn more about them here. In order to understand the home building process, here are 10 basic steps that I undergo while building a house.
Step 1: Preparation of the Site of Construction
First and foremost, it is important for you to acquire all the necessary permits which are required by law in order to begin new construction on a piece of land. The permits are required for everything, be it grading and zoning to the electrical work, plumbing, installation of drainage systems, and the overall home construction. It is only after the acquisition of these permits that you can begin the physical construction.
After permits, the crew begins to level the site to prepare it for the upcoming construction. After leveling the site, the crew starts setting up wooden frames to start with a basic structure that would be used as the foundational template for the home. Footings are also installed in the ground to support the wooden template.
A hole is dug to start with the basement and the required footings and the foundational walls. The area between is leveled and duly fitted with plumbing utilities and electrical chases, and finally, the concrete is poured. It takes some time for the concrete to dry and cure, after which waterproofing begins along with the installation of drainage systems and water taps. After the curing takes place, an inspection by the home inspector is expected to check whether the installation is up to code.
Step 2: Framing Phase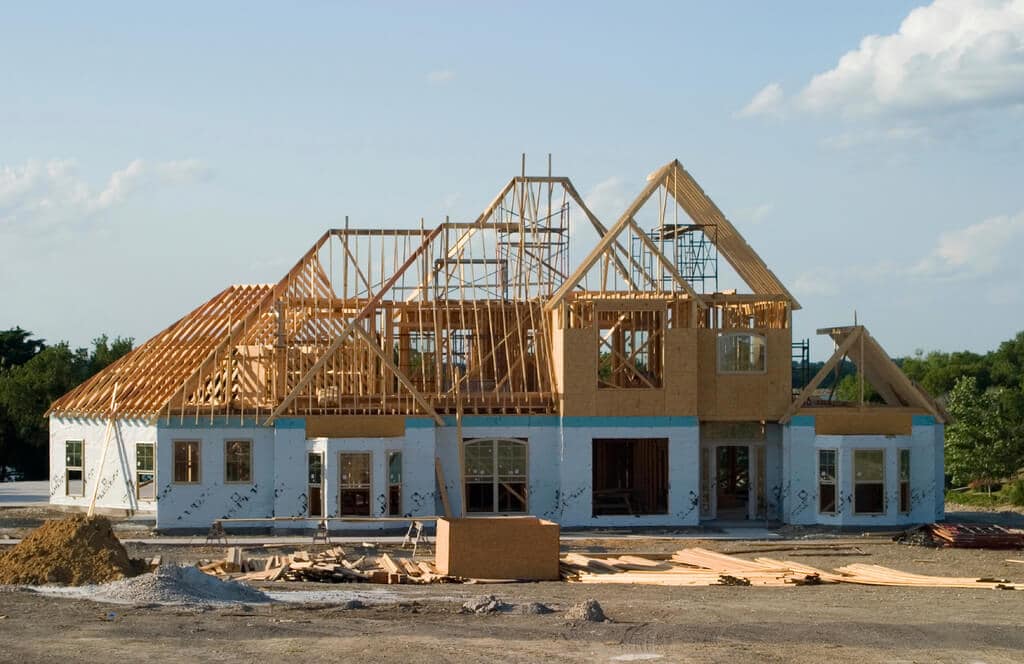 Source: lynchconstructiongroup.com
This phase includes the completion of all the floor, walls, and roof systems. Along with this completion, plywood or OSB sheathing is also applied to the house's exterior parts to prevent water from infiltrating the structure. This sheath is known as a house wrap. It prevents any form of mold and rotting of wood.
Step 3: Utility Runs the Installation
This phase welcomes the plumbing and electrical contractor Singapore who starts the installation of pipes and wires through the ceilings, floors, and walls, along with water supply lines as well as sewer lines and vents.
This process is followed by installing ductwork for the heating, ventilation, and air conditioning system, which includes the appropriate vent pipes and the required insulation.
Some common types of insulation include spray foam, foam mineral wool, cellulose, fiberglass, and rigid foam. You should hire a spray foam insulation contractor or other types of contractors to install the different pipes.

After making sure that the house is dried in by the process called "roofing," the electrical work of installing receptacles and the accompanying wiring takes place. Wiring also includes that of cable TV, telephones, and other utilities.
This whole installation process is met with at least three separate inspections from the local government inspectors to ensure that everything is up to code.
Step 4: Interior Fixtures
Hanging and taping of the drywall along with its texturing process is completed at this point. It is usually followed by the primer coat of paint. Exterior finishes of bricks, stucco, stone, and siding are installed.
Step 5: Interior Trims and Exterior Walkways
Wooden works like doors, window sills, cabinets, and other decorative trims are installed, and the house is met with its final coat of paint. Exterior walkways and patios and driveways are formed as soon as the foundation is completed in order to avoid inconvenience to the homeowners.
Step 6: Exterior Grading Completion
Different kinds of floorings are installed, such as wooden, ceramic-tiled, or vinyl plank floorings. Exterior grading is given a final touch to avoid failure of drainage systems.
Step 7: Electrical Panel Completion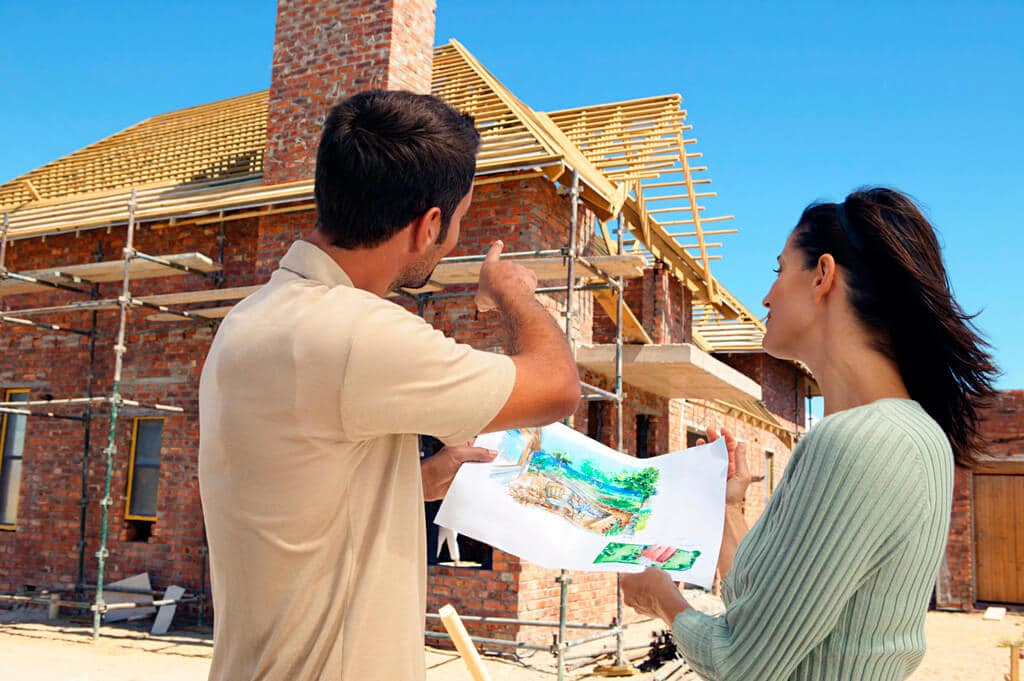 Source: demandstudios.com
Electrical panels, including the fixtures, switches, and outlets, are installed. Toilet and sink equipment is installed.
Also Read: 7 Modern Home Renovation Tips For Old Houses
Step 8: Landscaping
The yard is prepared for landscaping, after which trees and plants are planted. Other exterior landscaping requirements are also fulfilled in this stage.
Step 9: The Finishing Touch
Shower doors, bathroom mirrors, carpeting, etc., are installed, and a final clean-up of the house occurs. This is followed by the final inspection by the building code official. This final inspection is completed with the issuance of a "certificate of occupancy".
Step 10: Pre-Settlement Walk-Through
This is the stage where you take a walk around the house and look for any discrepancies which need to be looked at by the builder. This is the stage where you check if something needs to be adjusted or corrected in one way or another. An attentive demeanor is important during this personal inspection.
And voila! This is what you should expect while starting journey of watching your home take shape right in front of you. An open and honest relationship with your builder and patience while the whole process goes on are two essential things that you need to have in order to make full use of this journey of watching your home getting built from the ground up.