What Is the Hardest Kitchen Countertop?
Choosing the right hardest kitchen countertop is tough because it is one of the most defining features. Price will be a major factor – imported stones look good, but laminates are a fraction of the cost. You want a material that will survive rough treatment.
For comparison, a diamond countertop would rate a 10 on the Mohs scale, but this is impractical – vinyl has a Mohs rating of 1.
Here are the toughest kitchen countertop materials according to Kitchen Capital:

1. Laminate
Early laminates were boring, ugly, and fragile. Modern manufacturing has made laminates artistic, strong, durable, and heat resistant.
Pros: Laminates are less expensive than natural materials. Laminates come in a huge spectrum of colors and patterns, some a perfect imitation of natural materials. Laminate countertops are also much easier to cut and fit than solid stone.
Cons: Bread knives will score laminate, and pot will leave hairline scratches – so cutting boards and heat mats are essential. The front edges of a laminate countertop are resistant to knocks, but the sides will chip.
2. Butcher Block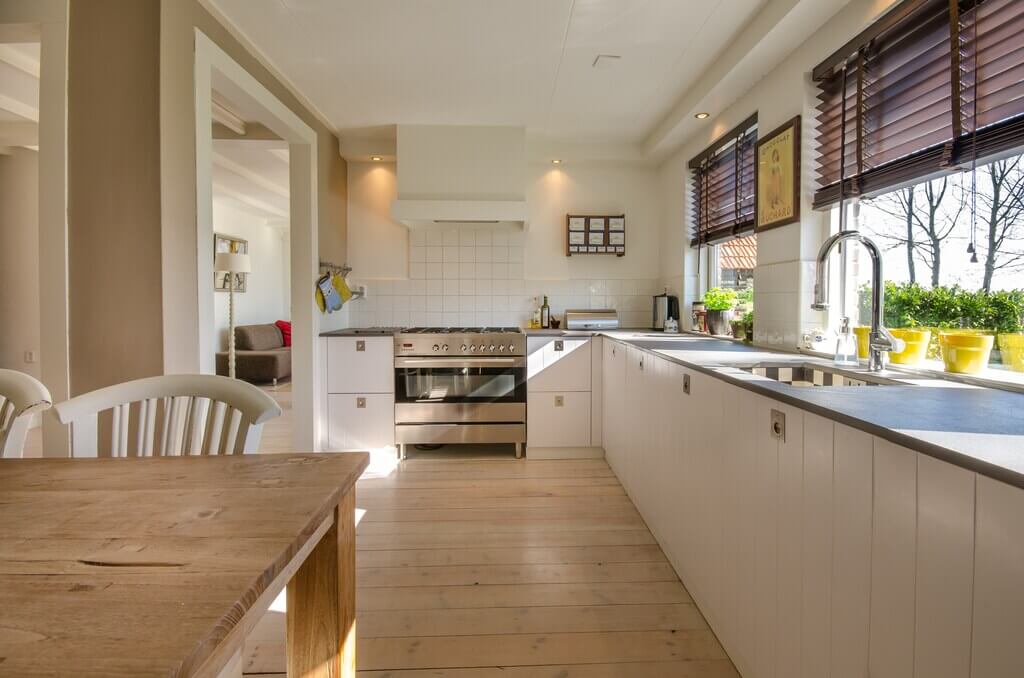 Source: triagestaff.com
The butcher's block is a lasting style that gets better with age, use, and staining. Birch, walnut, and maple are common hardwoods used for countertops.
Pros: The style is great for adding a warming effect and will turn a simple monotone kitchen around. Wood is easy to machine, stain, and drill. There is a range of natural food-safe oils available that will darken and seal the wood from stains.
Cons: Wood will dent, scratch, and mark, but this can give the kitchen a vintage vibe.
3. Soapstone, Limestone, and Marble



Soapstone is darker than marble with simpler patterns, considered by some to be less interesting. Limestone is softer than either soapstone or marble as it is a sedimentary rock formed under pressure but not heat.
Pros: Soapstone is less popular than granite but better at coping with the heat. Scratches on limestone are easier to fix than marble, and marble offers intricate patterns and deep colors.
Cons: Limestone is easy to dent, scratch, and chip. All three stones are porous – meaning they soak up fluids and leave a stain. A regular application of a stone sealant will reduce staining from oils and sauces.

Also Read: Best Guide to Match Your Countertop with Kitchen Cabinets
4. Granite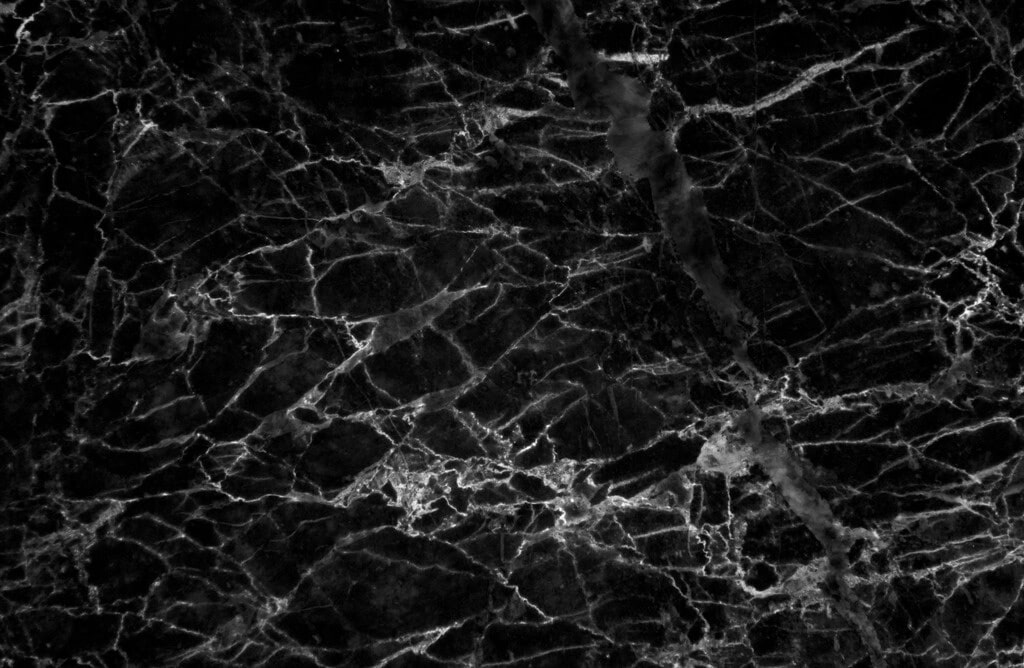 Source: lostilesnc.it
Granite is a natural material that forms when magma cools in the Earth's lower crust. A combination of quartz and various metals makes this stone tough and a beautiful reflector of light.
Pros: Each slab of granite is unique with its various veins and earthy tones, making it a popular material for kitchen countertops. Granite is durable and able to withstand small impacts without chipping.
Cons: Granite needs a regular treatment of sealant to prevent spills from sinking in. Chips and cracks can occur if a heavy object lands on the center or edge of the countertop. Quartzite is stronger and hence a more popular material than granite.
5. Quartz



There are two variations on this material, with quartz being a hybrid of smaller quartzite crystals and resin. Quartzite, like marble, is stronger than quartz and more expensive.
Pros: Both quartz and quartzite are strong, heat resistant, and durable. Countertops are resistant to scratches from knives and hot pans – they are also good at putting up with impacts. Quartz is excellent if you have a specific pattern and color in mind. While quartzite is a superior alternative to marble.
Cons: Since quartzite is a natural material, it is more susceptible to chipping and staining. Quartz will not stain, it is harder to chip, but the resin will discolor if in contact with a hot pan.