Top 3 Luxurious Bathroom Design Tips for 2023
You may not be wholly aware of this fact, but you spend a minimum of 30 minutes each day in your bathroom, and that doesn't include using the facilities. Prepping for your day, practicing good hygiene, dressing, and undressing- these are all common tasks done in the relative privacy of a bathroom. Therefore, why wouldn't you want it to be a welcoming, comfortable space in which you typically greet the day? It is here that you begin to both mentally and physically prepare yourself to take on the rest of the day. No matter the size of your bathroom, these top three bathroom design tips for 2023 can help you create the luxurious bathroom illusion you've always wanted. 
Take Control of Your Lighting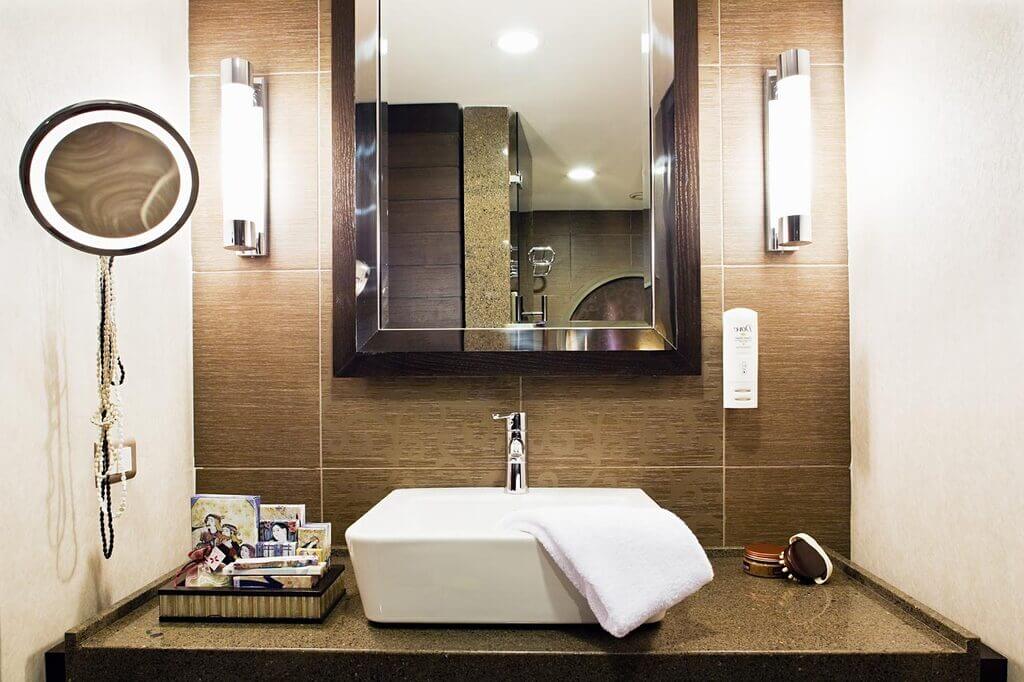 Source: certified-lighting.com
Whether you have a small bathroom or larger ensuite bathroom won't matter if you can illuminate it to highlight the entirety of the space you do have. First, take advantage of what natural lighting you do have. Use window coverings that provide privacy but still allow light through, or take advantage of carefully placed mirrors to help maximize the effect (more on mirrors later). 
Toss those boring, run-of-the-mill light fixtures and look for luxurious overhead lighting fixtures, such as mini chandeliers, or options that offer multiple bulb sockets such as a semi-flush modern mount that will provide lighting to all corners of your bathroom. For your sink areas that require direct lighting for shaving, makeup applications, and similar- consider low profile or hanging decorative vanity lights that are less conspicuous and don't create a cluttered effect. 
If you have a large bathroom space, you have the option to add even more lighting solutions. A lounge and dressing area benefits from a wall sconce or tastefully placed wall or tableside lamp. Floor-length mirrors also could use a lighting solution that helps showcase your reflection when you are perfecting your look before heading out for a night on the town.  
Never Underestimate Mirrors
As for mirrors, it's time to chuck the cookie-cutter wall mounts so many bathroom designs include as standard decorative design.  Mirrors can be used in a multitude of ways to help brighten a room and make it look larger, and where you place them will add a luxurious touch to the overall decor. 
For your typical over-the-sink mirror, instead of a frameless, square, flush-mounted option- choose an oversized, decorative framed mirror in a more exciting shape. Your choices can reflect your decorative style and bring a modern, rustic, or even Victorian flair to space.
How you mount these can also be part of the decor; place the mirror flat against the wall, allow it to lean against the wall from behind the sink, or mount it so it leans out from the top slightly to form a shallow angle from the bottom up. 
You can also easily place full-length mirrors in corners, mount mirrors perpendicular to corner windows, use mirrored cabinets, and place mirrors above tubs. Consider placement to utilize natural lighting, allowing you to take full advantage of these functional choices. 
Create Flow Using Color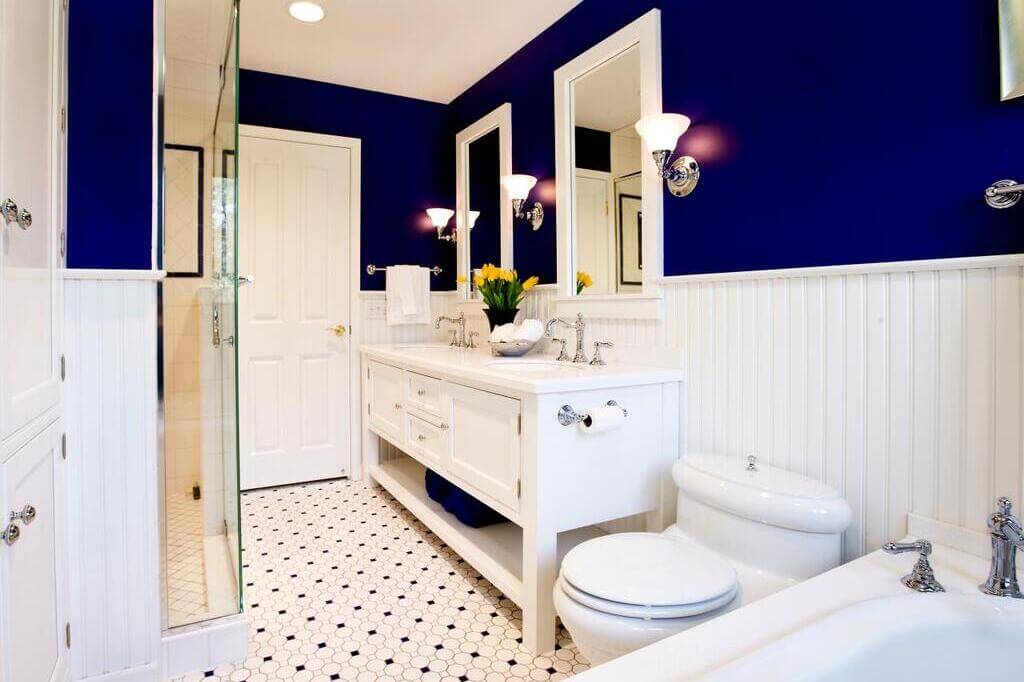 Source: sndimg.com
More than anything, you want your bathroom space to flow with the rest of your house concerning its overall design. There is nothing wrong with it having a different look, but take advantage of color and pattern for a seamless transition. 
This is especially important for ensuite bathrooms, and you can use details such as molding, mirror framing, and lighting choices or hardware to help blend the decor from one room to the next. 
You also want to avoid creating bold or dramatic design changes and keep wallpaper or paint limited to accent walls rather than covering all walls. This helps keep a more open space look, and also allows you to better utilize your lighting. When you want a luxurious look, you want to stick with simple and elegant and avoid anything that makes a room seem smaller or cluttered. 
Also Read: Top 12 Best Bathroom Wall Decor Ideas To Check Out
Other Quick Tips
If you have space, time, and budget to do so, consider some of the following ideas for your bathroom space:
Vault your ceiling to help with air circulation and give the effect of a larger space. 

Install a floor-to-ceiling walk-in shower.

Wide or lengthen (or both) your windows. Create a wall to a ceiling effect, or length towards the roofline or floor. 

Get rid of built-in vanities to save space and add design. 

Don't tuck tubs along a wall, but rather- make it a centerpiece of the room.

Use natural stone and tile accents.
Conclusion
Whether you want to completely overhaul your bathroom space, or simply update it to make it more open and inviting, these are all great tips to take advantage of. They also can be incredibly budget-friendly depending on the choice you decide to make.