Benefits of Choosing Wood Effect Tiles for Your Home
There are a number of really good reasons why it makes perfect sense to consider installing wood effect tiles in your home. They are a cost-effective and aesthetically pleasing alternative to more expensive options and this is just one of the reasons why so many homeowners are now choosing this type of flooring.
Let's take a look at some of the compelling arguments in favor of choosing wood effect tiles in your home.
What's Behind the Rise?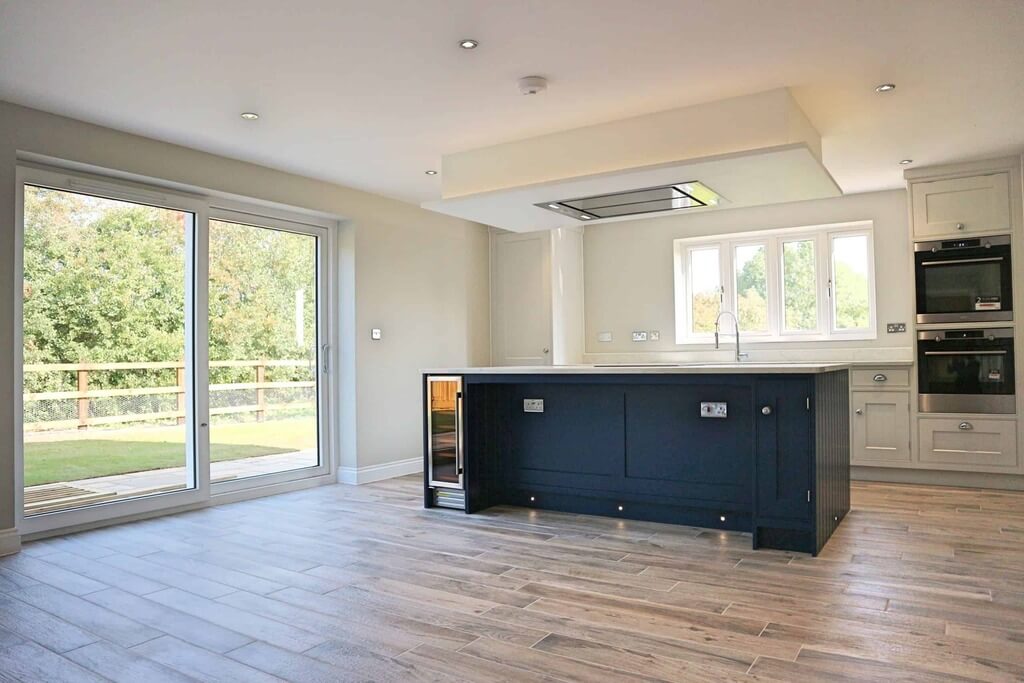 Source: emctiles.co.uk
A good place to start would be to take a look at what is fueling the growth in sales of wood effect tiles.
Design trends have a lot to do with their rise in popularity. This option has become a go-to default choice for many design-conscious homeowners who are looking for a certain look or feel to their property.
If you are wanting to emulate the popular Scandanavian trend for Hygge then wood effect tiles give you the perfect base for creating a look and feel in your room that is all about coziness and warmth.
It is also easy to follow the design statements of post-industrial and mid-century design when you are able to choose from such a diverse range of tiling options that look so realistic and help create the look you want with such ease.
Another key consideration is that wood effect tiling delivers some outstanding performance credentials and characteristics.
Compared to real wood, wood effect tiles are made to be very durable and much easier to maintain than other alternatives.
When you consider the benefits wood effect tiles offer and add in the flexibility in design and installation options that are on offer it is not hard to see why these types of tiles have soared in popularity in recent times.
What Are Some of the Benefits?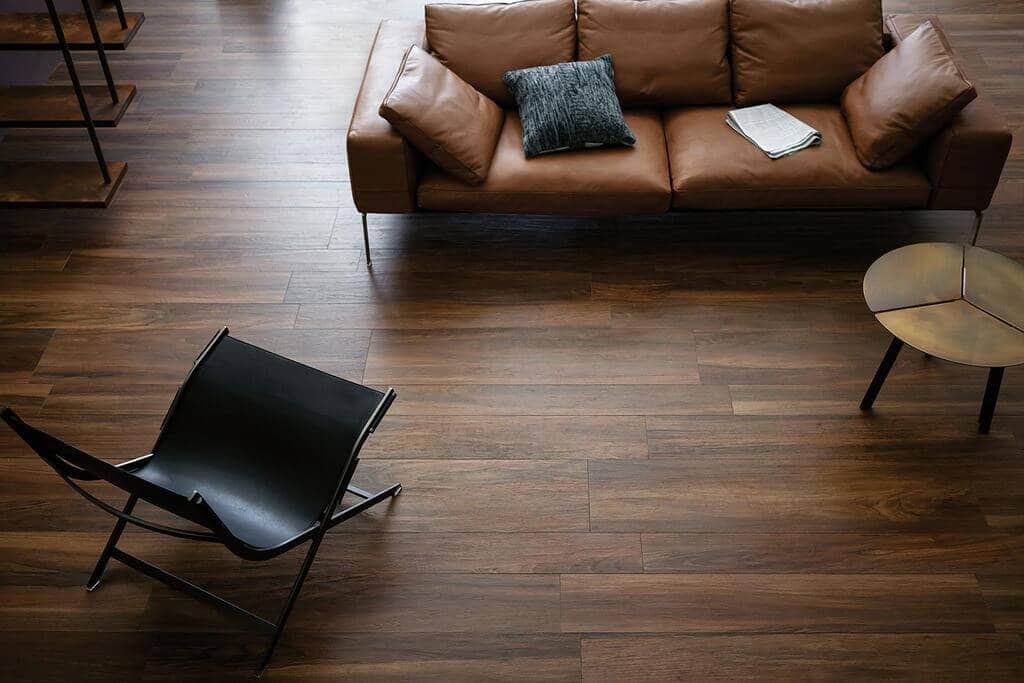 Source: marazzigroup.com
You will already appreciate by now that wood effect tiles can be created to look very stylish and compliment your decor perfectly, but what else does this option have to offer in terms of benefits?
One important selling point that gives wood effect tiles an advantage is their durability.
It is often the case that wood effect tiles are designed and manufactured to offer considerably more durability than traditional wooden flooring. This is a great point to remember for a cost-conscious homeowner who doesn't want to compromise on style or quality but wants to get full value for money.
Installing a wood effect tiling solution will ensure that high-traffic areas in your family home can withstand the impact and continue to maintain their good looks despite heavy use.
You will find that wood effect tiles have been designed to last and keep their looks. That means they are less likely to show signs of fading and wear and tear than traditional wooden floors.
If there are parts of your home that get a lot of natural sunlight this can be bad news for a wooden floor as it is likely to fade over time. You don't have the same concerns with a wood effect floor that has been designed to cope with that threat.
Protection from Water Damage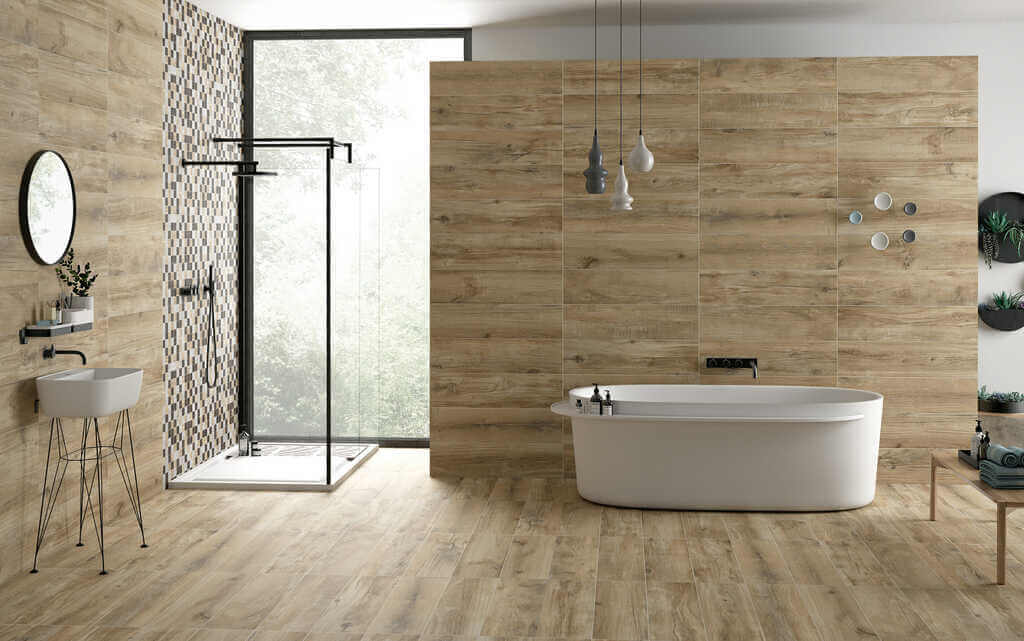 Source: twthomas.co.uk
You can't expect any sort of flooring to be totally waterproof, especially when subjected to a heavy amount of water from a flood or leak in your home.
However, you can choose wood effect tiles that offer a better amount of waterproof protection so that you can install them in vulnerable areas like your bathroom and kitchen without having the same concerns about water damage as you would with a traditional wood floor.
Wood effect tiles are usually designed to withstand a reasonable amount of compensation and cope with the sort of small spillages that can regularly happen in these rooms. A minor accident needn't become a disaster when you have installed wood effect flooring.
Also Read: 4 Ways To Use Tiles Creatively In Your Home
Whatever You Want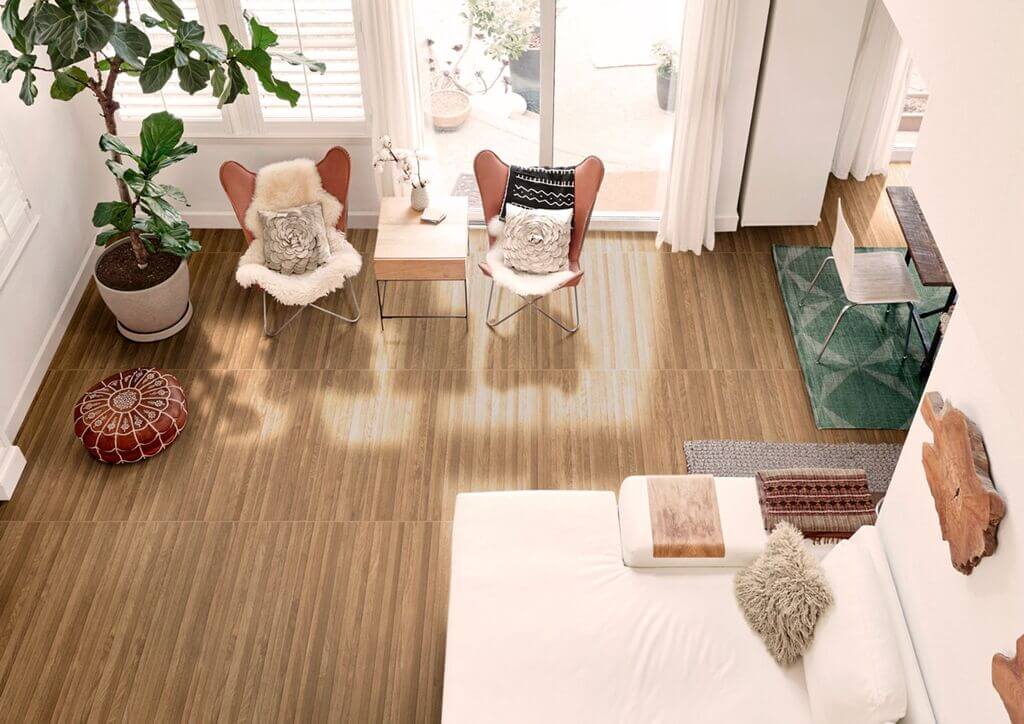 Source: bmsupplies.com
It is well worth mentioning versatility as another major plus point when deciding whether to go with wood effect flooring in your home.
You can get this flooring in a huge array of different colors and finishes. That means there is almost certainly going to be an option that suits your design requirements, delivering the right look and feel at the same time.
Looks Like the Real Thing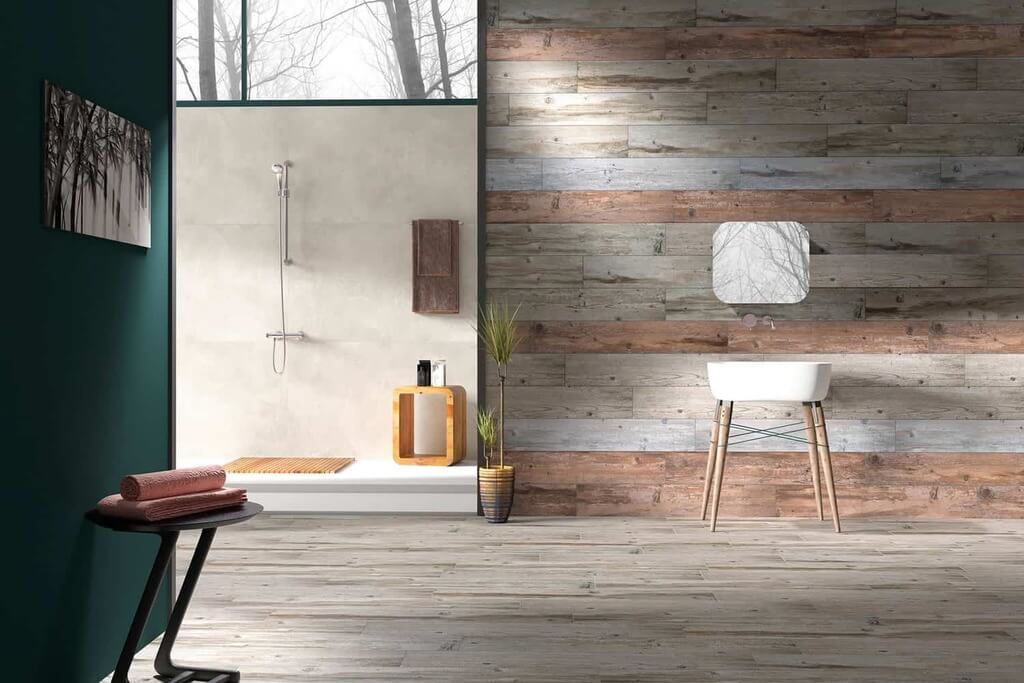 Source: trendir.com
We all know that a really expensive wooden floor can look great but the cost is often hugely prohibitive.
The great news about wood effect flooring is that you can achieve that same expensive look without the same amount of spend. One of the primary reasons why wood effect flooring has surged in popularity is due to the fact that it is manufactured to look very realistic. 
With lifelike knots and grooves in the finish, you will have to look very closely to realize that the floor you are standing on is a wood effect because it has all of the characteristics of real wood.
Also Read: Flooring Trends for 2022: What's In & What's Out? (A Complete Styling Guide!)
Brilliant Value for Money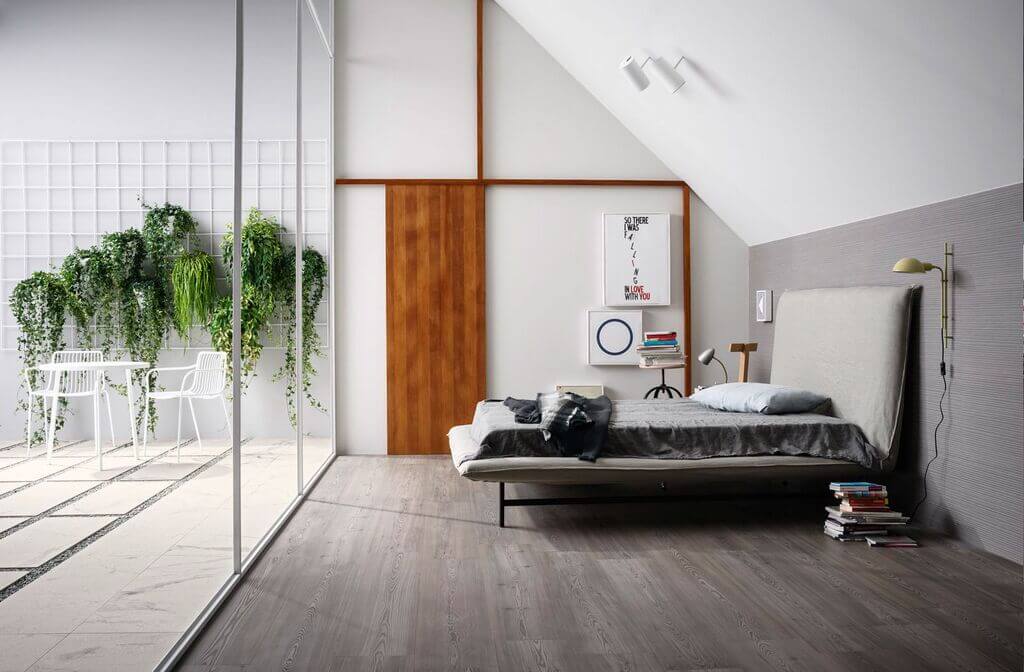 Source: hafary.com
Most of us have to make purchasing decisions based on budget and you will always want to get as much value for money as possible, especially when you are spending on home improvements.
More often than not, wood effect floors are usually available at a lower cost than their wooden counterparts. If you can pay less per meter to cover your home and still have a finish that looks so good, it is a real no-brainer as far as many homeowners are concerned.
What Finish Do You Want?
Bear in mind that wood effect tiles are not just a great option for emulating the look and feel of a traditional wooden floor.
You can also expand your creative options so that you can enjoy a floor that looks like glazed porcelain, for example. What about a contemporary look with an aged look to your tiles that look stunning in an urban dwelling?
That's part of the reason why wood effect tiles are such a great choice when you are giving your home a makeover.