How to Safely Use and Store Gas in Your Household
Gas pipes are part of a piping system that transports natural gas from the supplier to your home. The system consists of subsidiary lines that connect to various appliances all across your house. Descend lines, which are straight lines that connect to appliances, are linked to branch lines. Keeping your home warm, especially during the severe winter months, is essential in protecting everybody else indoors. Gas is among the most energy-efficient fuels for heaters and boilers, but householders shouldn't just turn it on and forget about it. When left unregulated, gas can be exceedingly harmful. Let's check out some ways to How To Safely Use And Store Gas:
Check Your Gassing System Regularly
Gas pipeline issues can result in flames and negatively affect the environment, going as far as causing major catastrophes. Think about hiring experts such as GXR Plumbing to evaluate your gas system and make any required adjustments before you start using it more frequently during the winter months to avoid problems. When it comes to gas, making sure there are no leaks might mean the difference between living securely in your home and a fatality that could have been completely avoided. 
Gas travels from a distribution line, also known as a mainline, to a home or other structure via a channel, which is maintained by the natural gas provider. All apparatus and gas supply connections downstream of this line are the customer's responsibility. Since this is the case, make sure you always check your gas pipes with a professional when installing a new appliance that runs on gas. 
Proper Storage of Gas Bottles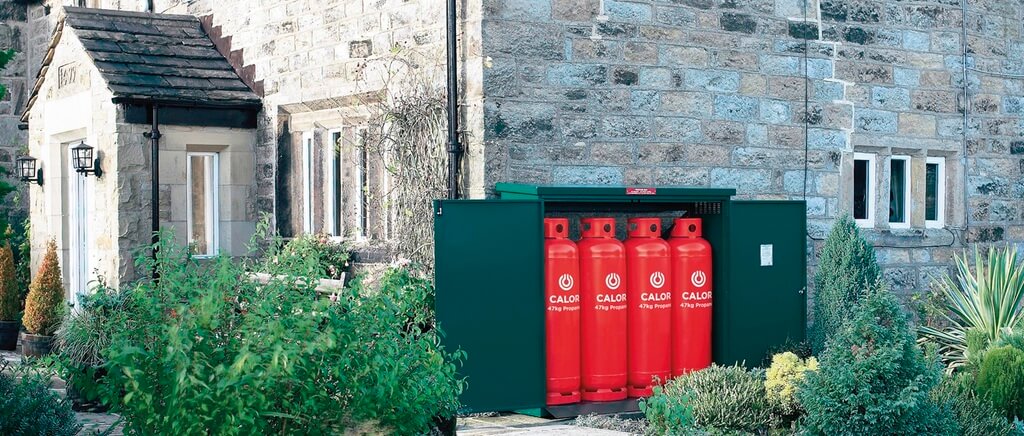 Source: calor.co.uk
Always store and use gas bottles in an upright position since the gas inside is under pressure and this position is the safest. Make sure to store gas bottles in a well-ventilated place, because this way, if it comes to an unwanted circumstance where there is a leak in the bottle, the dangerous fumes will be safely ventilated outside.
Remember to always store gas bottles away from sources of heat and ignition since the gas inside is highly flammable and can cause damage if left next to an item that ignites. Not only that, but this can lead to a highly dangerous situation. That can lead to a massive explosion and fire that can cause damage to property and be life-threatening to people.
It is vital to store combustible gases properly. It might mean the difference between life and destruction for you and everyone else in your direct proximity, as well as the safety of the estate they're on.
Install a Gas Leak Detector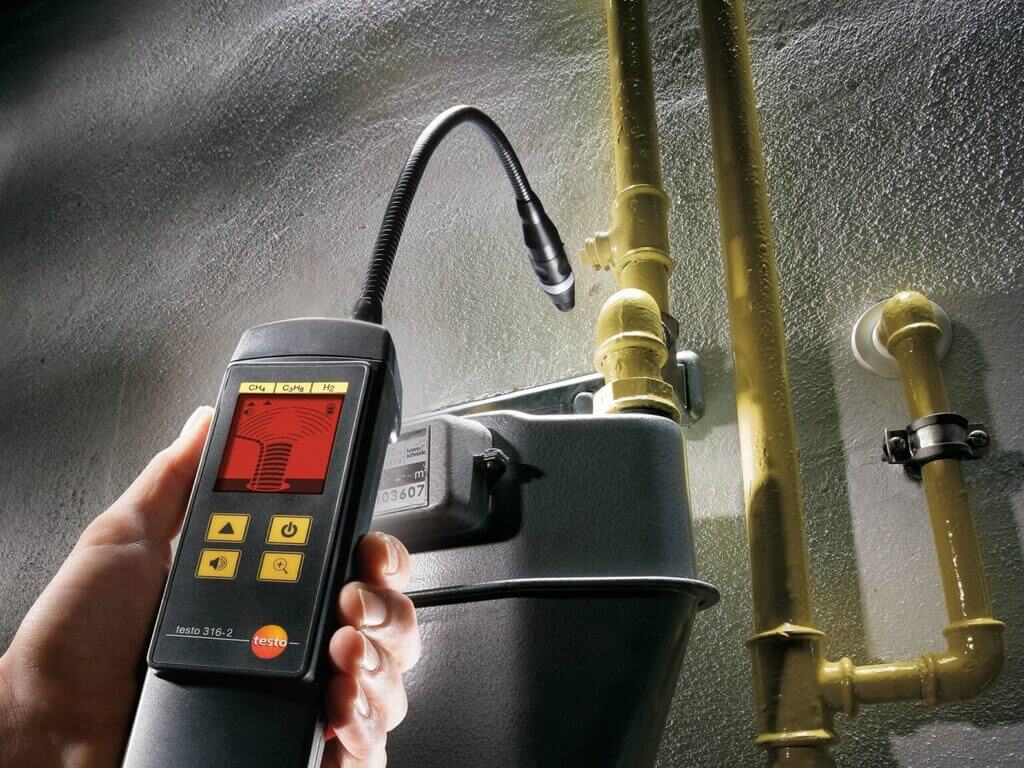 Source: techbullion.com
Since sometimes a gas leak can be really hard to detect until it's too late, this option is a great one if you think your gas pipes might be considered unstable. If you know that the main gas pipe in your neighborhood has been punctured over and over by some outside factors, this is a great option. 
It will reduce your concerns about the stove gas being accidentally turned on. When they detect combustible gases before they approach an explosive level, these hazardous gas leak alarms will sound the alarm and warn everyone around. It is usually a very loud siren so there is no way you wouldn't be able to hear it. 
If you have a gas detector installed in your home and it suddenly goes off, you should call the gas piping professionals immediately. Remember that most gases don't have any smell, but some have a really specific smell of spoiled eggs. If you sense this smell in range of your gas source, call the gas professionals and get out of your home as fast as you can.
Also Read: Ways to Bring Your Room to Life with a Gas Heater
Final Thoughts
If you're concerned about the gas pipes in your home, call the gas piping professionals in your region to help you eliminate any danger you think you have. Checking your piping system regularly is crucial for your safety and the safety of your home and property.
If you have gas bottles in your home, consult with the company from which you purchased your bottles to inquire about safe storage and use. In case of emergency, do not try to move the gas bottles and quickly remove yourself completely from wherever the gas containers are. 
Installing a gas leak detector is a great idea for extra safety. The best place to put this detector is somewhere near the gas source in your home, but not directly above it. If you have a place in your home where gas has leaked previously, it's best to place the detector there.