How Art Can Enhance Your House Decor
Have you ever felt that your house is incomplete? Something is missing? You try to replace furniture, change curtains, rearrange things, but nothing works! Not a problem, art is something you just need to make your house look fascinating. It will make your space look well furnished, polished, and can bring all décor efforts together.
Artworks are the most important element in a room. It can totally make up your space or either break it, depending upon your choice. It adds movements to a room. You can direct where the viewer's eyes will go in the room by using a piece of art and can change the viewer's perception. You can create a rhythm between your art and furniture and make the house ideal. You can dictate art to enhance the theme colors of your room. Shop Everyday Low Prices at Art.com with Free Shipping & Free Returns!
Choose colors that are not prominent in your room to intensify your color theme. The contrast between bold colors and white walls will create an incredible result. If you prefer a room with low furniture, modern ceilings, artwork can complete it and make it look balanced. It can make your room look more dynamically designed.
Whether you are designing a new room or thinking to make changes to your old room, art can create a significant impact. Different artwork will give life to your space, entirely changing it into a new one. Art is an investment that will change your space into glorious. Art speaks and gives you a chance to express yourself. It will tell the viewer about your personality and your home.
Why Wall Art Is Important in Home Décor?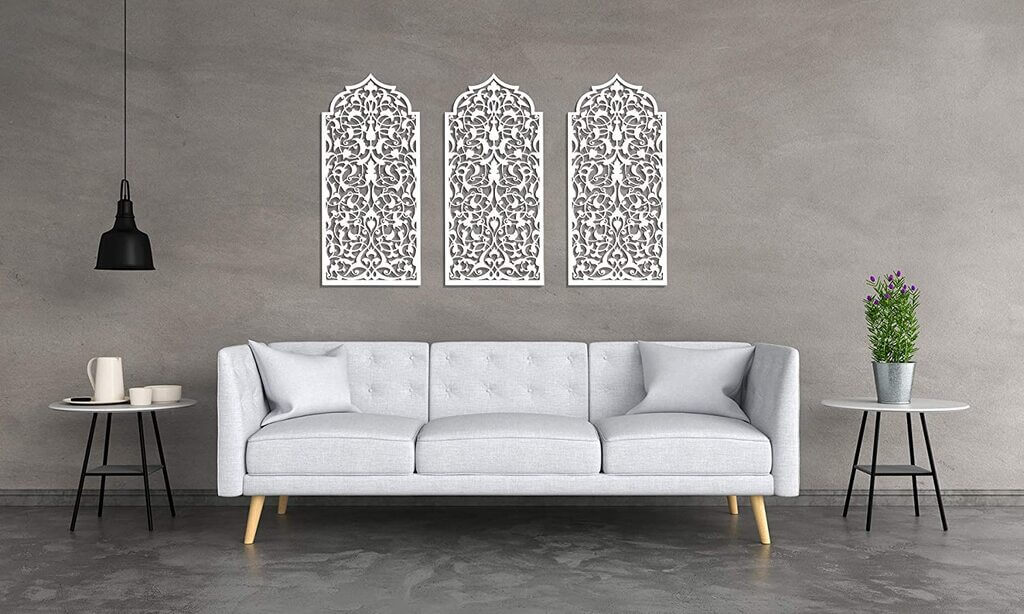 Source: amazon.com
Usually in our house, walls are the most ignored spaces, but you have no idea how a small change can make your house look appealing and welcoming. Providing some attention to walls, you can add charm to your interior decoration.
Wall art is the best option to give your home a new look. Wall art will enhance the appearance of your house giving it a beautiful and attractive look. If your room walls are of neutral colors, choose the wall art that will compliment your house's décor making it more attractive and stunning. Selecting wall art that matches the texture of your home, can intensify the mood and tone of the space.
Wall art is the most trending custom now a day. Having one in your house will make you follow the trend in terms of class and standard. It can transform a low-budget decorated house look like a stylish one to consider. But there are some key points to consider while choosing art for your place.
The artwork should be placed at the right height i.e. about 5 to 7 feet above the ground.
Choose the right size for your house wall. It can be estimated through the space available on the wall. Make sure not to overly placed art neither leave it too much empty.
Avoid art that is longer than your sofa size.
Canvas Prints:
Source: livingcanvas.co.za
Canvas prints are budget-friendly and are stylish. They give a matte finish making it perfect to be part of your room décor. Canvas prints can entirely change your home décor taste making it more enchanting. Art will always look good on canvas as the canvas gives them more enhancing effects. 
Extra! Extra! Canvas now starting at $49 at Art.com!
Canvas art usually lasts for a lifetime and gives the texture of fresher prints. They are also very easy to hang and are affordable. Be vigilant while choosing your canvas prints in their size. If you will choose too small a piece it can give the feeling of absence of something whereas if you will select a size that is larger enough it will make your room jam-packed. The art you choose will reflect you. Make sure to choose those canvas that suits your personality and give the type of vibe you want from it. 
Framed Prints: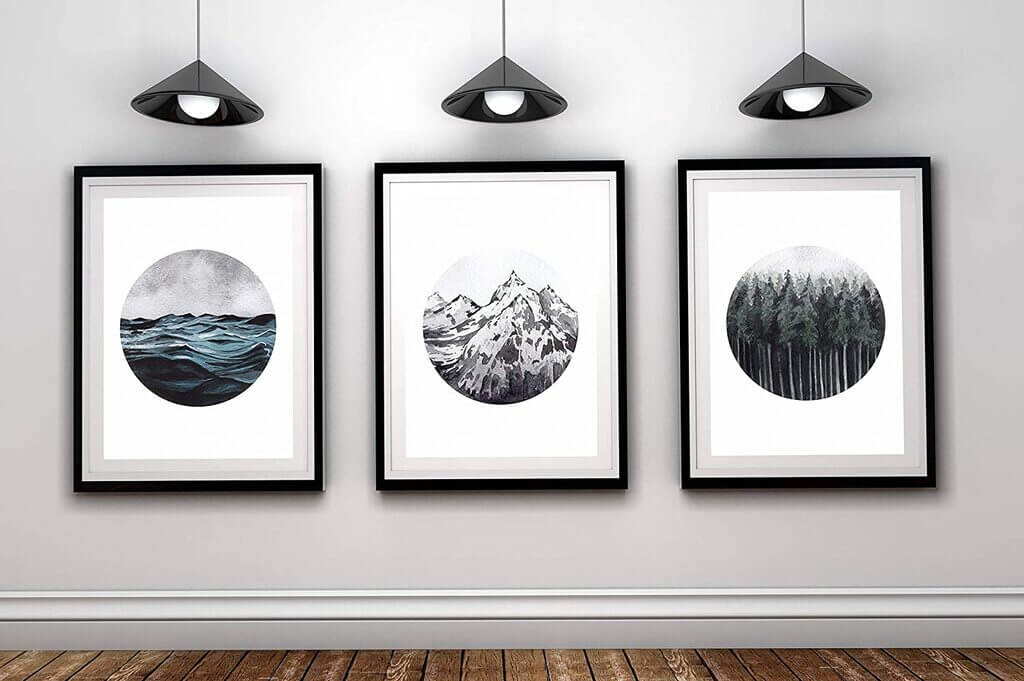 Source: amazon.com
The best way to protect art is through frame prints. A good decision is to select a visual collection that is elegant, decorative, and goes with harmony. Framed prints can remain free from dust, and damage. It will protect and preserve your art piece for a longer duration. Frames double the beauty of your art as they are decorative and make your art pop out. Framed prints can change your room entirely into a different one. 
Framing artwork will create a boundary between your wall and art giving it a more gorgeous and eye-catching look. It creates its own effect and gives the viewer a new perspective to think upon.
A-frame does more than what you think it does. Besides easy hanging on the wall, it has other key pros. It gives the artwork a complete and polished look. Even some art pieces don't even look good without frames. 
Your house décor is in your hands, you can either make it pleasing and graceful or you can keep it boring. The choice is yours!