How to Choose Art for Your Walls
Moving into a new space can be thrilling and give you the push you need to start thinking about design and art. Art can tie a room together and give you a chance to show off your style in a unique way. Unfortunately, although you may have the wall space available: deciding what to hang up can be frustrating. Tastes may change from week to week, and you may worry that you're making a wrong choice or that you'll regret it in the long run, but it doesn't have to be that complicated. Motiv-Art can be an incredible way to express yourself while also complementing your home and allowing people the chance to see your home in a brighter light.
Here's how to make the decision on what art to choose for your walls.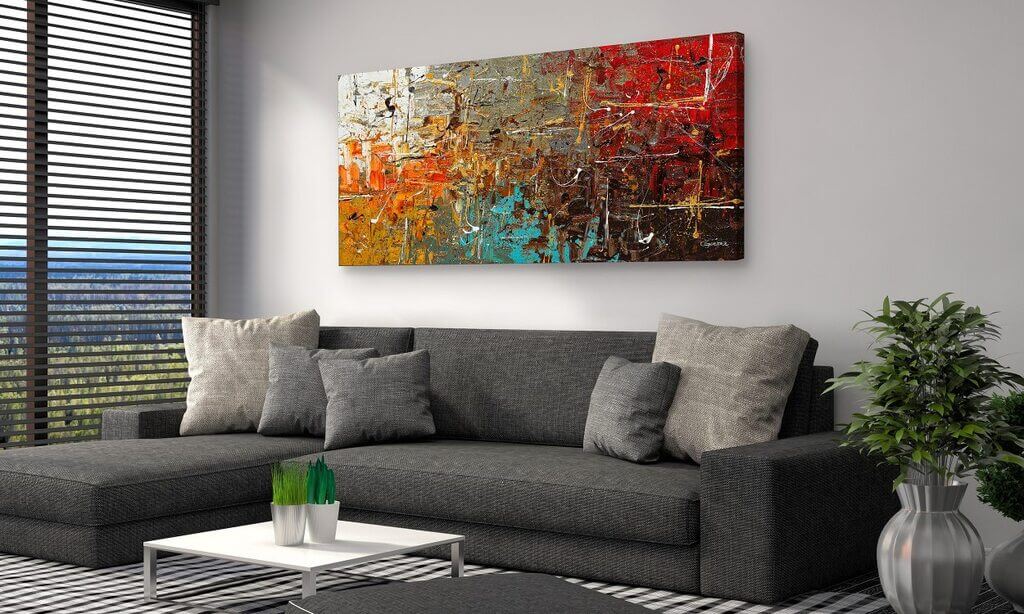 Source: ostkcdn.com
Color
There's a depth to color that most people take for granted in our day to day life. Whether you love the color green or instead want to use color to evoke emotion or sensation is up to you. Specific colors can pull feelings like hunger or stress relief, while others may match the furniture you already have. If you're picking art for one large room, and want several pieces, try to find parts that work well together.
Of course, you'll need to take the colors in the rest of the room into consideration. The art you choose should complement the rest of the room, so you want colors that go together. Maybe you only want certain colors in one room or have a mostly neutral room and want art that brings in a pop of color. When you're looking for, think about how certain colors make you feel and what the color of art you're choosing will bring to a room.
Shape and Style
There are so many different styles out there that you're sure to find one you love, but it might take some time to explore your options first. The shapes and style of your art can be entirely based on your personality.
Do you like pop art? Do you stray more towards 1920s clear lines? Consider what art you enjoy looking at the most, and try to pick apart why that catches your eye. Sometimes the answer is simple, that we like a style because it reminds us of something we saw a lot growing up, but sometimes it can be inspirational instead.
You can also use these to accentuate the furniture in your room. If you have many sharp and hard lines in your furnishings, smooth and soft art can be a good match. You don't have to limit yourself to just one style either – what you choose is up to you, so you might end up preferring a mix of your favorite things.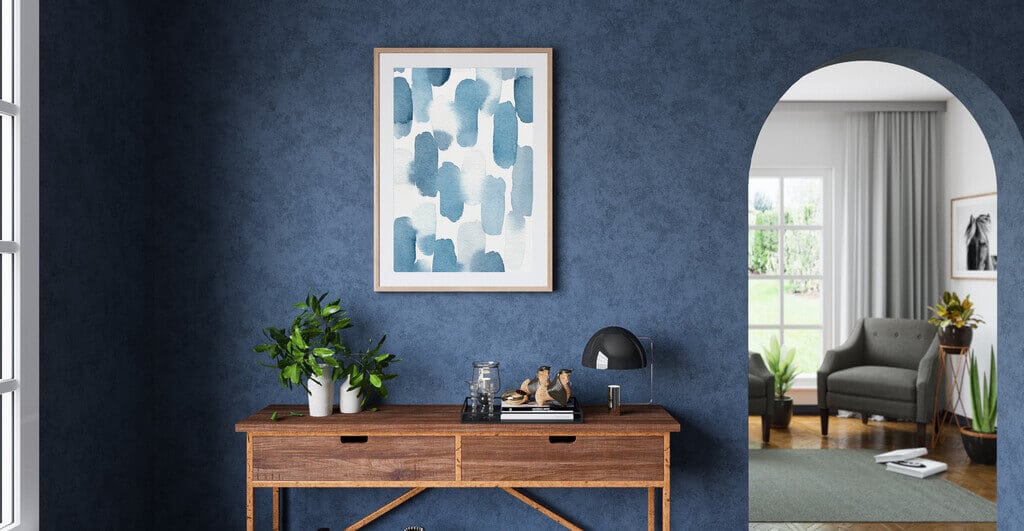 Source: cloudinary.com
Also Read: 17 Beautiful Tree Wall Art Ideas To Decor Dining Room Interior
Accentuate Your Home
Consider what parts of your home you want to draw eyes to. When you were looking at Calgary homes for sale, did this one stand out because of how tall the ceilings were? Was it, instead, that you loved the open floor plans? Think about the size of your art and how it can lead the eyes of those around you.
The art you choose should enhance what you already love about your house or help something you think is missing. You can use tall and thin pieces to make your ceiling look higher and small multiple pieces to make space feel homier and lived in. Don't be afraid to experiment to try and figure out what suits you best.
Your home can also help you narrow down what art is an option for you. Maybe you don't have large sections of wall space available, so you'll have to limit your search to smaller pieces of art. Whatever type of home you live in, look for art that works with your home, not against it. 
How Often To Update
Tastes change, and so does what's popular in the art world. Right now, you may love watercolor pieces with overlaid dark lines, but down the road, you may instead want to go for more minimal art or even photography. There's no problem with that. Luckily, art is easy to store if you wish to, or you could even sell it to gain some money to buy new art.
Just because you buy a piece of art now doesn't mean you have to have it on display for the rest of your life. Whenever you update a portion of your home or replace a significant piece of furniture like a couch or bed, consider the art that's on your walls. There's nothing wrong with changing it up.