The living room is the heart of the home. It's where family and friends get to spend quality time together and unwind. Living rooms are also one of the biggest rooms in the house, and this is great because housekeepers can have their interests represented.
By following these easy and affordable tips, you'll be able to plan a living room update with a tight budget.
You'll be able to kit your living room with the most comfortable furniture and décor pieces.
Hang New Curtains

Source: haier-europe.com
Hanging up new curtains in the living room can change the atmosphere of your room. If you use your living room to watch movies or play video games, you can get darker curtains that will prevent glare from reflecting on the tv screen and any glass surfaces in the living room.
You can also get new shades instead of curtains; many creative options are available in the battle of solar shades vs. roller shades. 
You can also get lighter curtains to help with the air circulation in the room so that it doesn't feel stuffy. One creative tip for hanging up new curtains is to hang them up a few inches above the window. This creates the illusion that your window is larger than it appears, giving the room a complete contemporary finish.
Get Some Beautiful Artwork
Source: bhg.com
One way to give the living room a facelift is to get beautiful artwork for the space. This can be anything from photographs, paintings, and other artistic pieces.
Visit some art galleries to see what art you like, or visit your local photography studio to create new memories. You can also make your art for your living room if you're in the mood to DIY.
You can also ensure that the art you purchase harmonizes with the furniture pieces already in the room. By doing so, you give your living room a contemporary finish.
Purchase New Cushions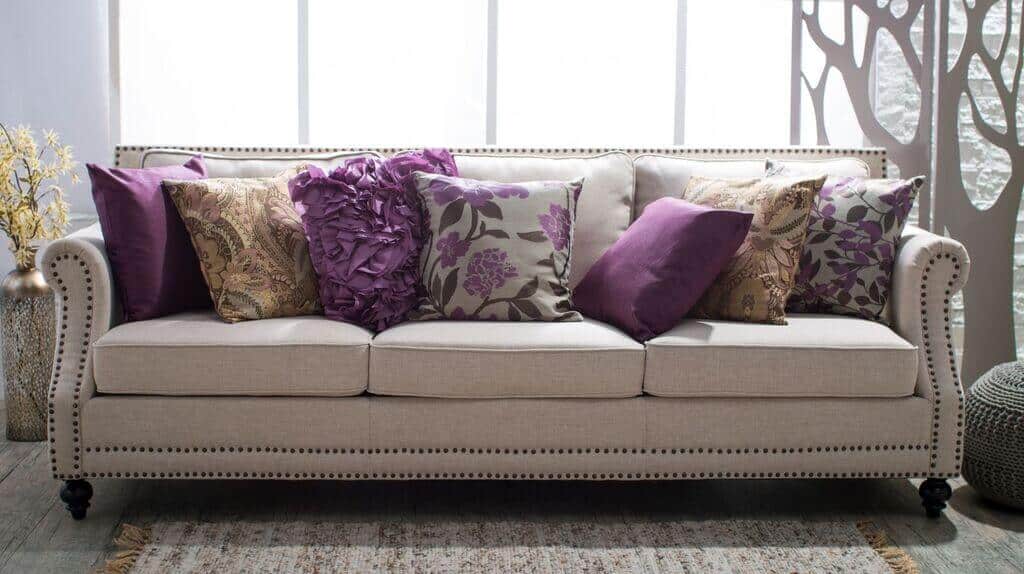 Source: pinimg.com
Updating your living room doesn't always mean replacing furniture, especially if you have a small budget. One affordable way to give your living room a new ambiance is to replace furniture cushions. Cushions are some of the most versatile soft furnishings and can appear in various colors, designs, and styles.
If you're one of those hosts who like to entertain with a theme, you can change the cushions according to the changing seasons. You can add white cushions during the winter seasons or a pop of yellow during spring. Cushions can elevate the décor and furniture in the living room.
Roll Out Comfortable Rugs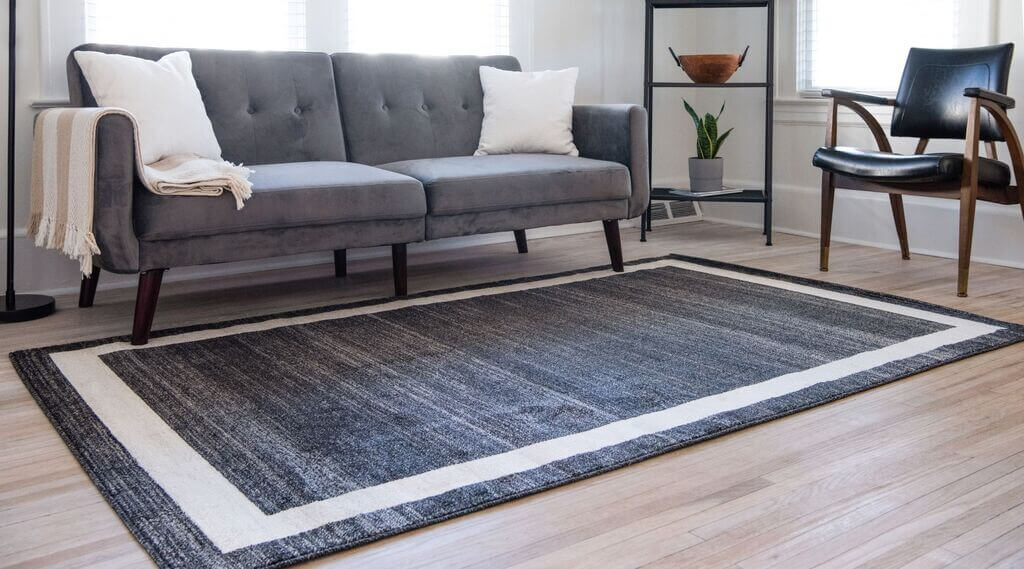 Source: rugs.com
This option is great for tiled living rooms and can be great if you're considering removing the carpets in your living room. Some homeowners worry about how the temperature in a living room can be affected when carpets are removed. However, this can be solved by getting comfortable rugs.
They appear in various sizes, designs, and colors that can be rolled out in style for a completely cozy ambiance. Mix and match some designs and get creative, as there are many affordable pieces on the market.
Get Creative with Lighting
Source: pinimg.com
There are many affordable lighting options on the market, and you can give your room a sophisticated finish by updating the lighting. Visit your local flea market to buy some pre-loved lighting pieces, or visit a home supply store to see which pieces are available and on sale. You can get some standing light ideas or lamps for the coffee tables.
Even lighting options can be installed to run along the wall, and others can be controlled with a smart device to either dim or turn on or off.
Re-Paint the Walls
Source: thespruce.com
Changing the color in the living room is a great way to give the room fresh new energy. It also allows you to reposition furniture, which must be removed/covered before painting the walls.
Ensure you buy enough paint, so you don't run out before completing the task. To ensure that the painting task is successful, you can look for several local painters and compare quotes.
Once your walls have been re-painted, you can change how you position the furniture in the room or get new cushions to match the new color.
Conclusion
By following these tips, you'll be able to update your living room creatively and reasonably. Play around with color as you look for new cushions, curtains, or a fresh coat of paint.
Color can bring in different moods for different occasions. This is especially great for homeowners who like to host dinners and events.
You can also rearrange the furniture in the room to give it a completely different layout. The new layout can bring more attention to art pieces in the living room, giving a new complete living room update.