When you are selling your house, you want to get the best offer you can. That's one of the reasons why people renovate their homes before showing them to potential buyers. Some go as far as knocking down the walls, while others just pick up decorations through which they can make their homes more welcoming and appealing to potential new owners. Get amazing Home Renovation Tips here.
No matter which person you are, here are some of the ways in which you can increase the value of your home. So let's get to it.
Increase Light And Space 
Nobody wants to be stuck in places without light or space unless they are vampires. So if you want to increase the value of your house, and you have such rooms there, you should consider getting rid of them. Small, dark places are a big no-no when it comes to the real estate business.
The best way to add some light to the room is by enhancing the natural light. If you want and have the option to, you can knock down some walls to brighten the place up, at the same time adding more space to it.
Landscape And Curb Appeal
The first impression counts the most so you should do whatever you can for it to be good, especially in the real estate business. It is based on the exterior of your house that someone decides whether they want to go and see the interior.
That's why you should make sure that the front of the house is clean and welcoming. Your driveway should be appropriately paved, and the lawn should be well maintained. If you want to have some greenery in front, but you don't have a green thumb, opt for plants that are drought tolerant. If there is a deck at the front of your house, make it as inviting as possible – add some nice furniture or create a colorful garden. Don't be afraid to get creative, but do everything in moderation.
Create A Home Office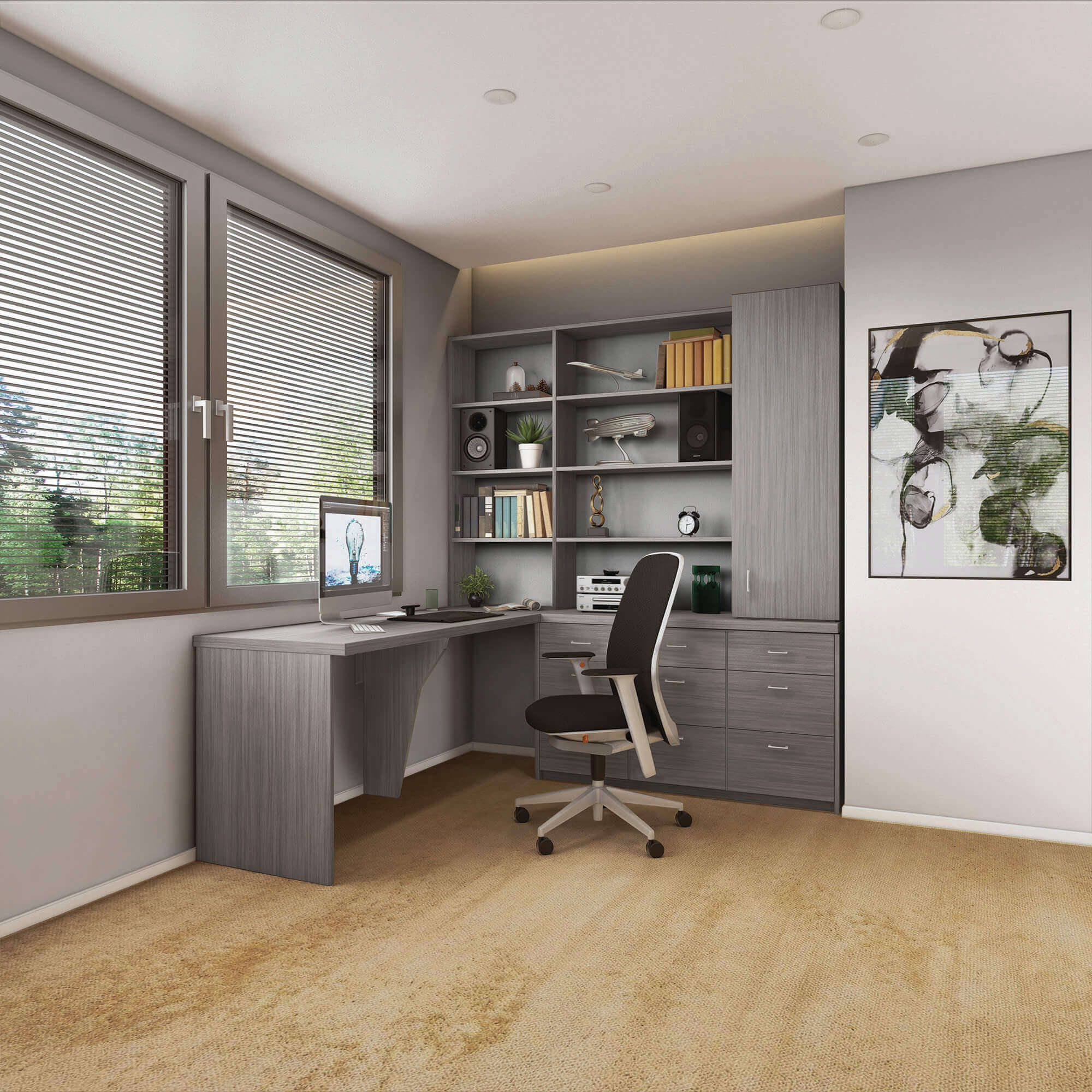 Since more and more people are deciding to work remotely or become a freelancer, adding a home office might be the right way of increasing your home's value. Don't be afraid to do it, especially if you have some extra space or a spare room in your house. 
While designing the home office, make sure that there is a lot of space to work. Also, think about things such as grounded outlets or data ports. If you want, you can also add an extra phone line.
Consider Adding A Deck 
If you always wanted to have a deck, but you were too afraid of the costs, now is the time to do it, especially since it was estimated that you could get back even up to 80% of what you spend on constructing it when you sell the house.
When installing a deck, make sure that you give the plan some thought. Try to make it personal and add some unique features, such as a fire pit (if you have permission) or built-in benches. And if you want it to last longer than just one season, you should use higher-grade materials.
Finish Your Basement 
If you have a basement, make the most of it. It is especially useful if you don't have enough space for the rest of the house. The advantage of it is that it can turn into whatever you desire. Do you want a private bar? Go ahead. Do you need a playroom for your kids? No problem.
And if you want to increase the value, even more, you should think about adding a bathroom. The important thing here is to not forget about having enough light so that this extra room will increase the value of the whole house, and not decrease it.
Update Or Add Bathrooms
Let's be honest – the bathroom is one of the most important parts of your home. If your house doesn't have enough bathrooms, or if they are very old, they can quickly turn off potential buyers. That's why, if you want to increase the value of your house, you should look around the bathrooms first – maybe there is something that you can improve.
Update Your Kitchen
The kitchen is another important part of the house that can significantly add value to your home. However, you need to remember that it will only be beneficial to you if you will be careful – you need to plan the costs so that you will gain from the renovation, and not lose. If you want to install, for example, marble countertops, will you be able to get at least half of the money you spend back?
Sometimes you don't need to change the whole kitchen. Maybe a slight update of appliances or a window over the sink will be enough?
Conclusion
There are many ways in which you can increase the value of your house – some more radical than others. What all of them have in common though is that you need to think them over carefully so that you will not overspend – sometimes all it takes is to add subtle touches to your house. Good Luck.