How To Do Simple Updates On Your Kitchen
Your kitchen is an important area of the home because this is where you'll prepare meals, dine with your family, and share conversations with your guests. Kitchens are also utilized by many as a space to pursue their passions or professions in cooking or baking.
Your home won't be complete without a kitchen, which is why you should exert time and effort to improve its appearance and functionality. Contrary to popular belief, you don't have to spend a lot of money just to make your kitchen look and feel new. Simple updates, as long as done correctly, can add more life to your kitchen.  
Here's how you can do these simple updates:
1. Add A Splash Of Color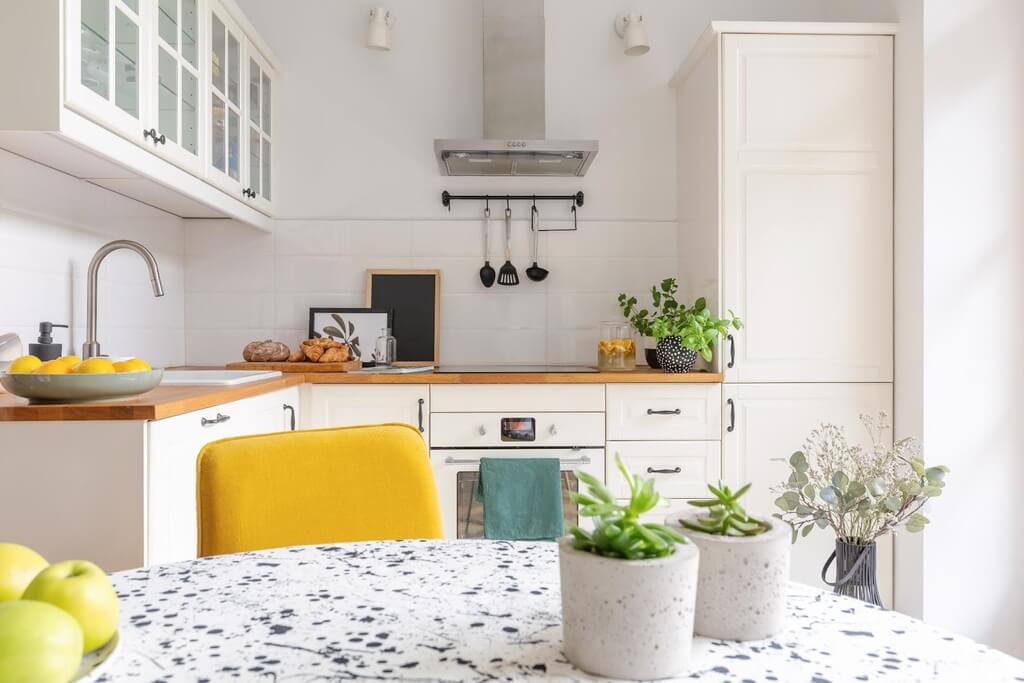 Source: Adobestock.com
If you check Ronnathaninteriors for design inspirations for your kitchen, you'll know that colors can significantly change how space looks and feels. Different colors bring different moods to your kitchen—and choosing the right color can make your kitchen look new.
You might want to consider adding more colors to your kitchen with a splash or two of red or black as a simple update. You can do this easily by taking some paint or some spray paint to color the walls in your kitchen.

Depending on your preferences, you can use one color all throughout your kitchen walls, or mix and match with printed wallpapers. If you're planning to do the latter, make sure that the printed wallpapers contain elements or colors similar to your chosen wall colors.
2. Install New Cabinets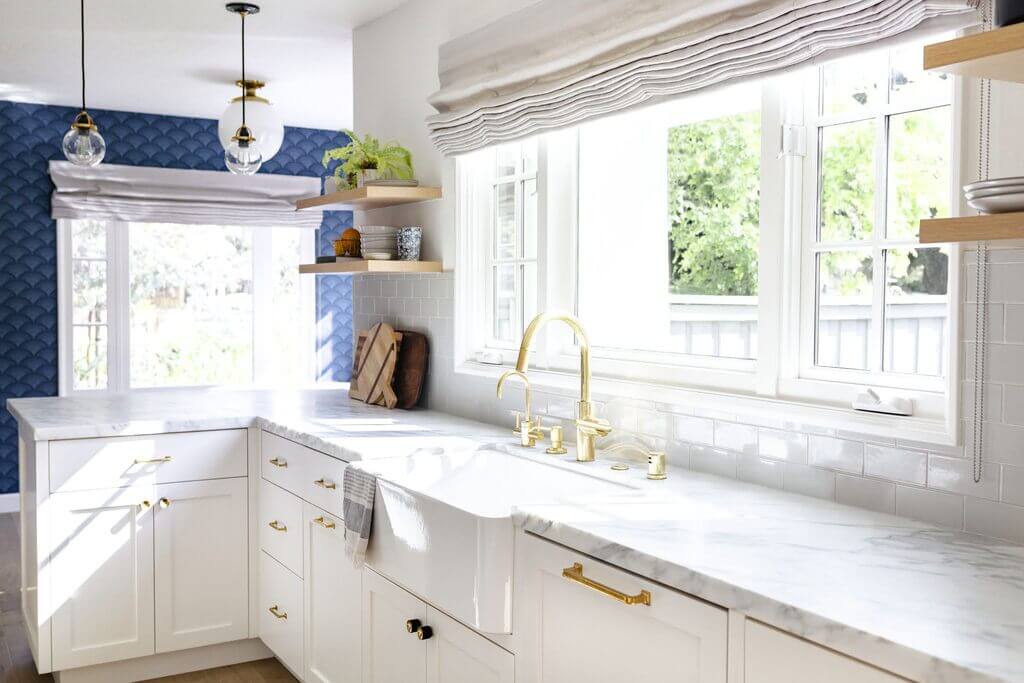 Source: Adobestock.com
Cabinets are essential in every kitchen as these can affect the organization of the space. It'll be challenging for you to maintain a clean kitchen if your kitchenware is all over the place and doesn't have any designated storage spaces.
One of the easiest updates you can do to your kitchen is to install new cabinets. The market is filled with countless options when it comes to this fixture. What about the cabinet doors? Are you going to put in a drawer box, or have one custom-made? Make sure that you have an idea of what kind of cabinets to install—the design, dimensions, and placements—before removing old ones or going out to buy new cabinets.
3. Invest In New Lighting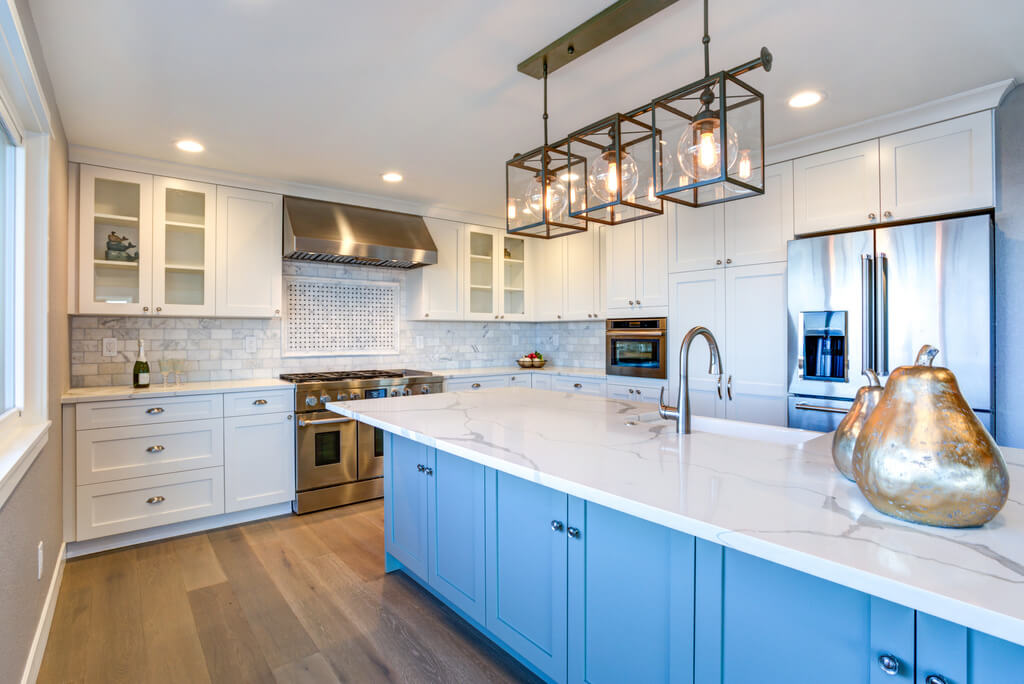 Source: cbpetersenelectric.com
Investing in new kitchen lighting can be one of the things you can do to update the look of your kitchen. You could purchase new light fixtures and install them in different areas, and watch how these simple décors can revitalize your space.
If you have a lot of cabinets, consider adding new lights under the cabinets to give them and your kitchen a fresh new look. Task lighting is a great option for this decorating hack.
Another option is to replace light fixtures on your shelves with small lights. Pendant lights are also great for kitchens, especially if you're fond of hosting parties or get-togethers in the area.
There are many choices of lights available to fit just about any space in your kitchen. You just have to do your research so you'll end up buying the right type of lighting fixture for your needs.
Also Read: 3 Simple Ways to Make Your Kitchen More Usable as a Home Office Right Now
4. Add New Furniture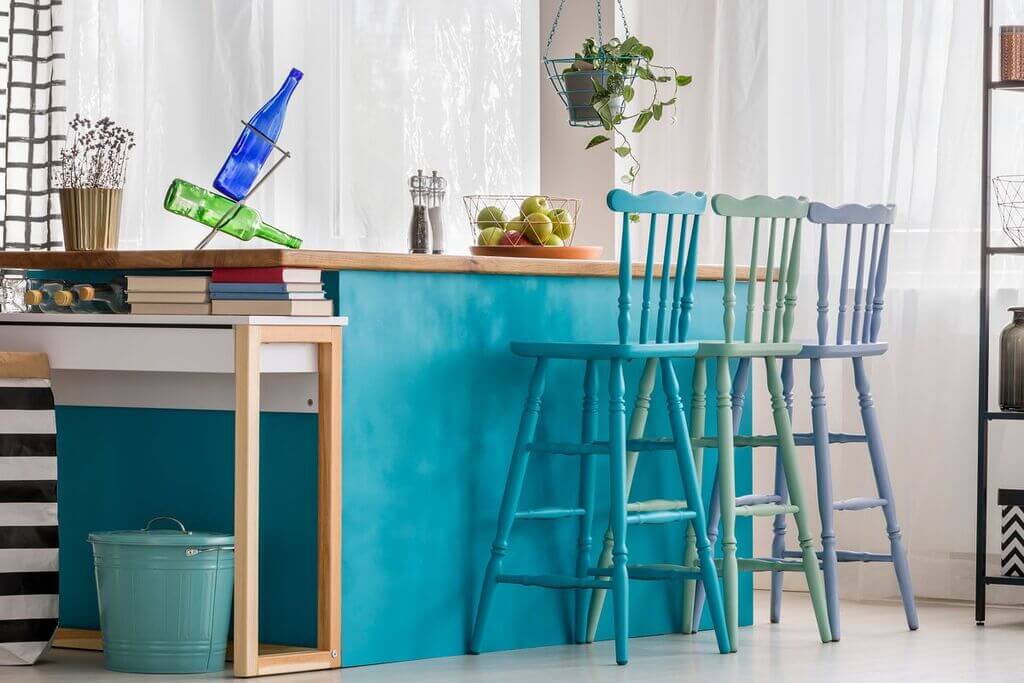 Source: vox-cdn.com
A good way to make your kitchen look better is by changing the furniture. You need to invest in the best furniture to ensure that your kitchen looks spacious and clean, and remains functional through the years. It'll be challenging for anyone in your family to use the kitchen if the space isn't equipped with the essential furniture.
Some of the most common pieces you should have in your kitchen are tables, chairs, and shelves. You can add more pieces depending on how you use your kitchen. These items are available at any local furniture store, making it very easy for you to find one that suits your budget.
5. Upgrade Your Appliances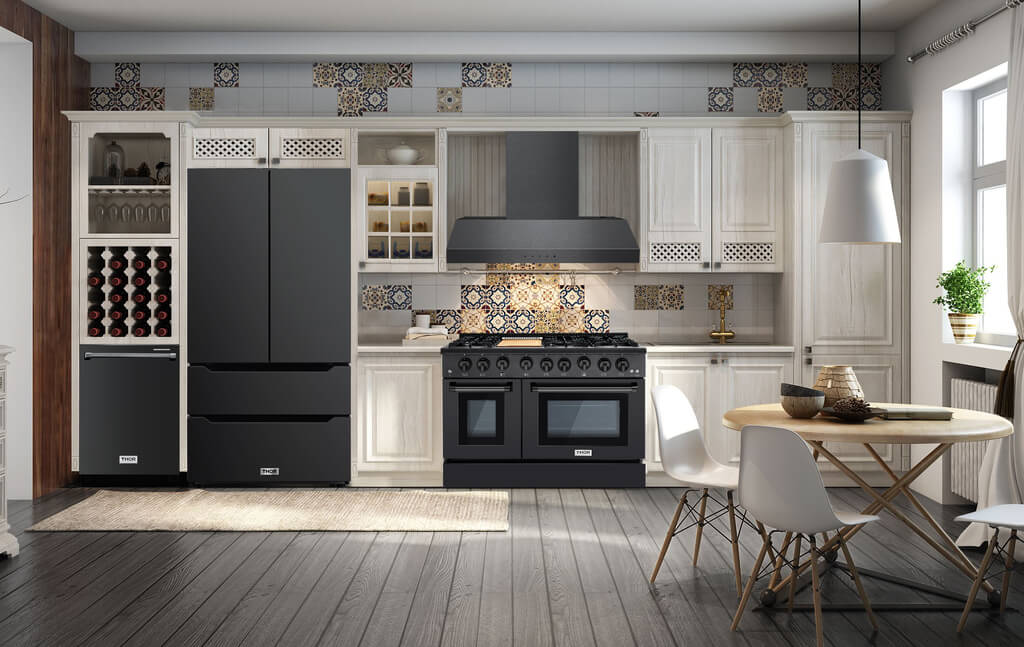 Source: residentialproductsonline.com
As a homeowner, you should pay attention to the appliances in your kitchen because aside from affecting the functionality of the space, these pieces can also influence the ambiance of the room. Older models can become an eyesore to kitchens, especially if you're trying out modern or contemporary design.
You can start with a new microwave oven model that has an electric defrost feature. This means you can turn it off, defrost it, and use it again without having to heat up anything. The defrost also makes it a great option for reheating food and is an excellent feature for when you're running low on energy.
This isn't the only kitchen appliance you should consider replacing though—look into getting a new dishwasher and refrigerator, too. Both of these things can really add up over time in terms of electric costs. When shopping around for a new dishwasher, look for models that have a water-electric power combination. You should also keep a close eye on the energy ratings of each dishwasher you choose and make sure it comes with the appropriate level of energy efficiency, for your safety as well as your family's.
Stay Calm
Updating your kitchen can be very beneficial but keep in mind that the process won't be easy. This is especially true if you're planning to have major renovations in your kitchen.
If you want to be successful with your efforts, remember to stay calm throughout the entire process. There will be challenges as you're updating your kitchen, but as long as you're willing to finish the job, it won't be long before you'll have a revitalized kitchen!