Expert Advice on How to Choose Curtains for Your Living Room
The center of any home is the living room, a place for relaxation and socializing with family and friends. Therefore, creating a welcoming and comfortable atmosphere in the living room is essential. One of the easiest and most effective ways to achieve this is by selecting the perfect curtains.
Curtains not only enhance the aesthetic appeal of the living room but also provide privacy and protection from the UV rays of the Sun.
How to Choose Curtains for Your Living Room can be a daunting task due to various factors that need to be considered, including the size of the room, the color scheme of the walls, and the desired level of natural light.
In this article, we will guide you through choosing the perfect curtains for your living room. By the end of this article by Dubai Curtain, you will have gained a comprehensive understanding of the factors to consider when selecting curtains, allowing you to make an informed decision that will transform your living room's look and feel.
Importance of the Curtains in the Living Room
Curtains are an important element in the design of a living room. They not only add visual interest and depth to the space but also provide privacy, control light, and insulate the room. The right curtains can tie unique design elements together and create a cohesive and inviting atmosphere in the living room. 
Here are some factors you need to keep in mind before choosing the perfect curtains for your living room:
Determine Your Style and Needs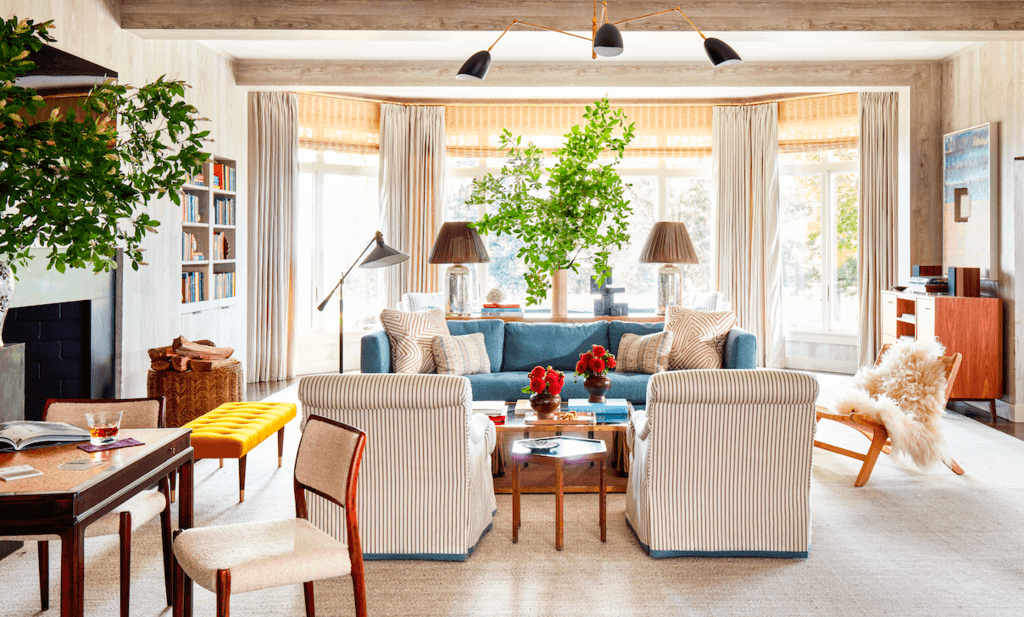 Source: hearstapps.com
In designing a room, it's important to consider your personal style and preferences. 

Think about the colors, patterns, and textures you're drawn to, and consider how they can be incorporated into your space. 

Lighting is also a key consideration, as the amount of natural light the room receives and how you want to control it. 

You can choose window treatments for natural light or opt for blackout curtains for privacy.
Choosing the Right Fabric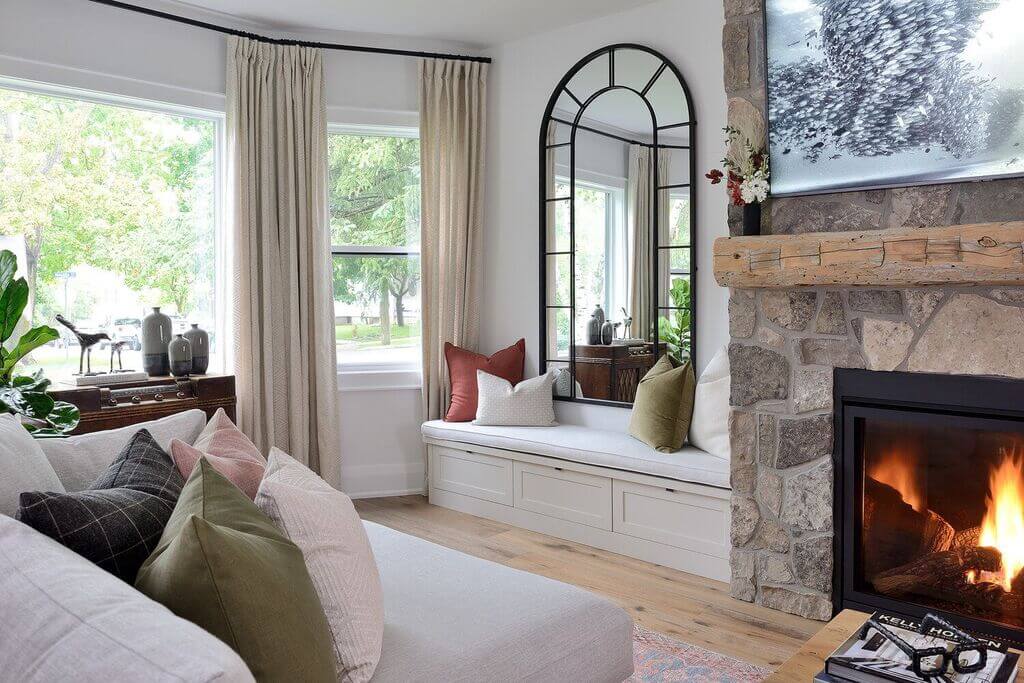 Source: mydomaine.com
Choosing the right fabric for your curtains is an important decision that can greatly affect the overall look and feel of your living room. 

Start by learning about different fabrics, such as cotton, linen, silk, and polyester, and their characteristics. 

Consider factors such as durability, texture, and maintenance requirements when selecting the fabric. 

Consider the overall style and color scheme of the room when making your selection, as well as the practicality of the fabric for your lifestyle.
Selecting the Right Color and Pattern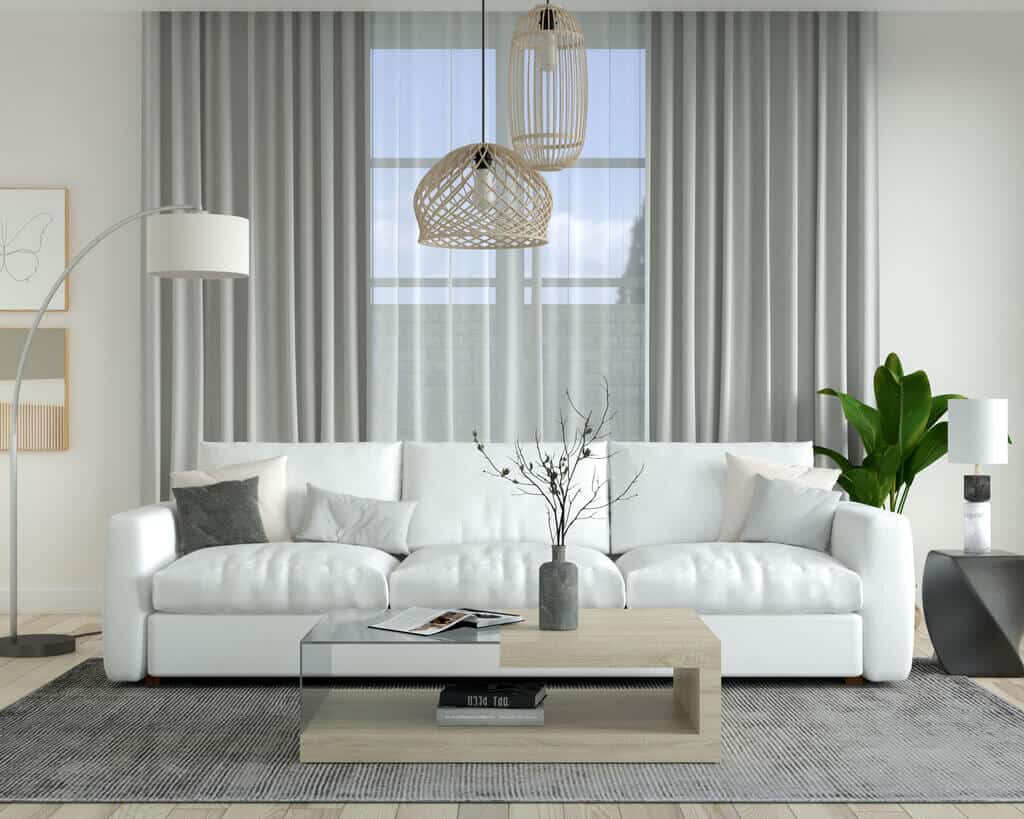 Source: roomdsign.com
Selecting the right color and pattern for your living room curtains can be a crucial design decision that sets the tone for the entire room. 

Color and pattern can add detailed texture and visual interest to the space and help layer distinct elements of the room's design. 

Popular color options for living room curtains include neutral tones such as white, beige, and gray, as well as bolder colors such as navy blue, and emerald green. 

Popular pattern options include floral prints, stripes, geometric shapes, and solid blocks of color. 
Measure Your Windows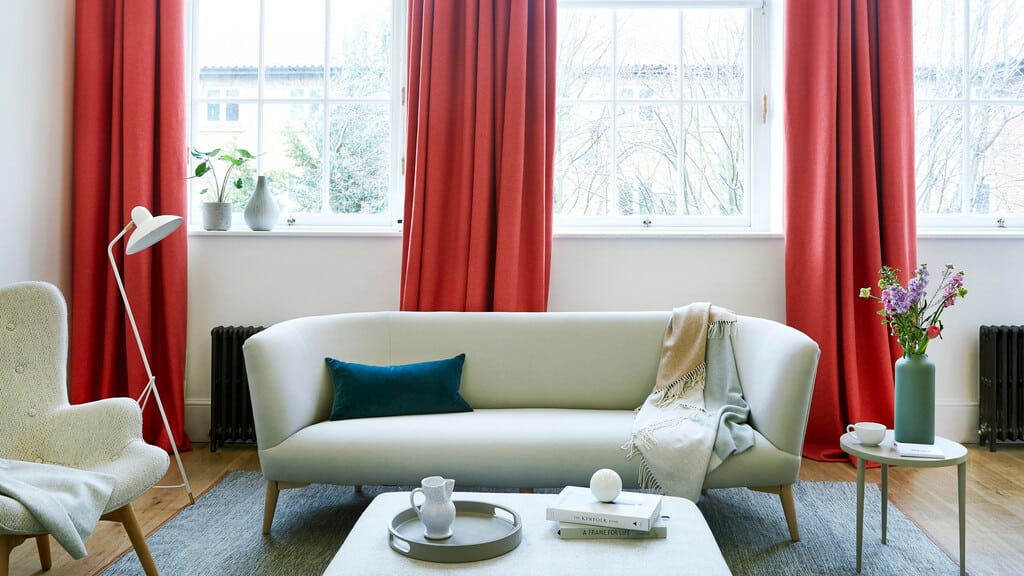 Source: futurecdn.net
Accurately measuring your windows is a hard step when selecting curtains or blinds for your living room. 

It's important to have the right tools and techniques for measuring, such as a tape measure, level, and ladder if necessary. 

When measuring, be sure to consider any hardware or obstructions around the window and measure at multiple points to ensure accuracy. 

Taking the time to measure your windows carefully and accurately will help you choose the perfect window treatments for your living room.
 Determining Length and Hanging Style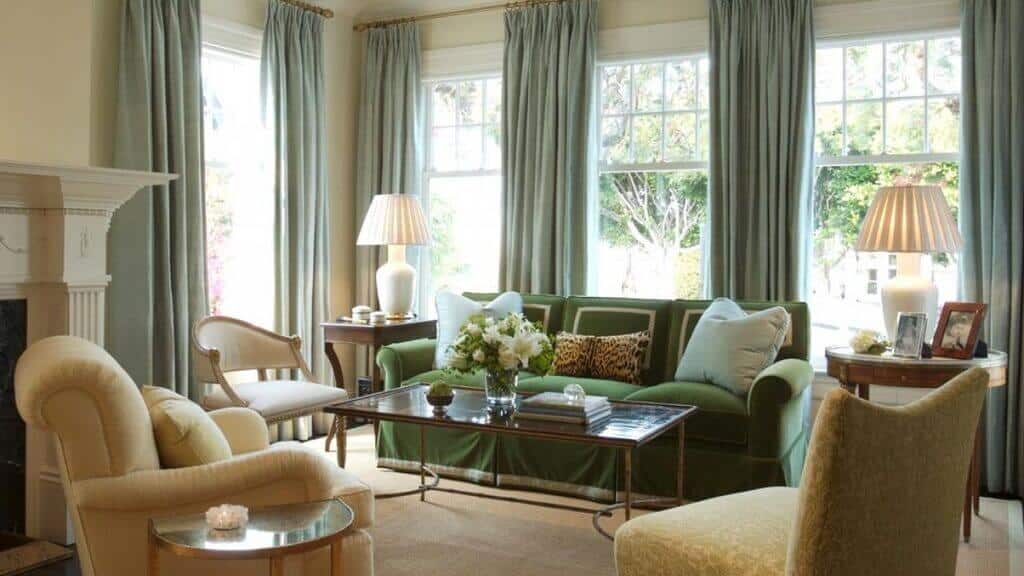 Source: architectureartdesigns.com
Determining the length and hanging style of your living room curtains can greatly impact the overall interior decor of the room. 

The length of your curtains should be determined by the height of your windows and the desired aesthetics, with options including floor length, sill length, or even just covering the bottom portion of the window. 

Different hanging styles, such as tab-top, grommet, or pinch pleat, can also affect the appearance of the room.

Exploring different living room curtain ideas can assist you in selecting the ideal length and hanging style to complement your space
 Maintenance and Care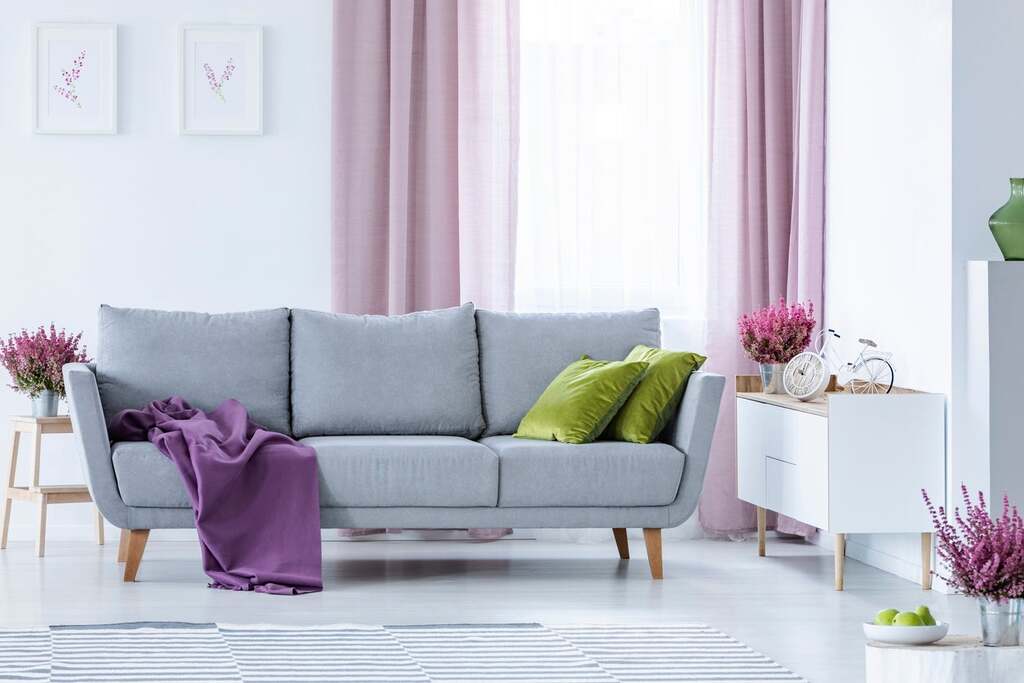 Proper maintenance and care of your curtains can help prolong their lifespan and keep them looking their best. 

Regular cleaning is important and should be done according to the fabric type and manufacturer's instructions. 

Common mistakes to avoid include using harsh detergents or bleach and putting curtains in the dryer instead of allowing them to air dry. 

Increasing the lifespan of your curtains through proper maintenance and care is an important investment in your home's décor.
Conclusion
Transform your living room into a stylish and comfortable haven by choosing the perfect curtains matching your personal style and functional needs. Each step is crucial to achieving the perfect look, from selecting the right fabric, color, and pattern to measuring your windows and determining the ideal length and hanging style. 
With this comprehensive guide, you can easily make an informed decision and select the perfect curtains that will enhance your living room's aesthetic appeal and functionality. Spending on quality curtains is an investment in your home's decor, and proper maintenance and care will ensure they last for years. 
Regular cleaning and avoiding common mistakes will help to prolong their lifespan, saving you time and money in the long run. Don't settle for outdated or mismatched curtains that cannot capture the essence of your living room. 
Follow these simple steps and elevate your living space into a beautiful and inviting retreat that impresses your guests and makes you proud of your home. Start your journey toward a beautiful living room today!