One Thing We All Adore
Something we all adore: the modern interior design. Beautifully looking and elegant, this type of design has no match in the world of the 21st century. If you've just bought a house or you simply want to redecorate your apartment, then this guide is for you. Therefore, I am going to present to you the top modern interior design ideas, which I find stunning, and you get to choose your favorite pieces of furniture.
Amazing Interior Design Ideas for Your Home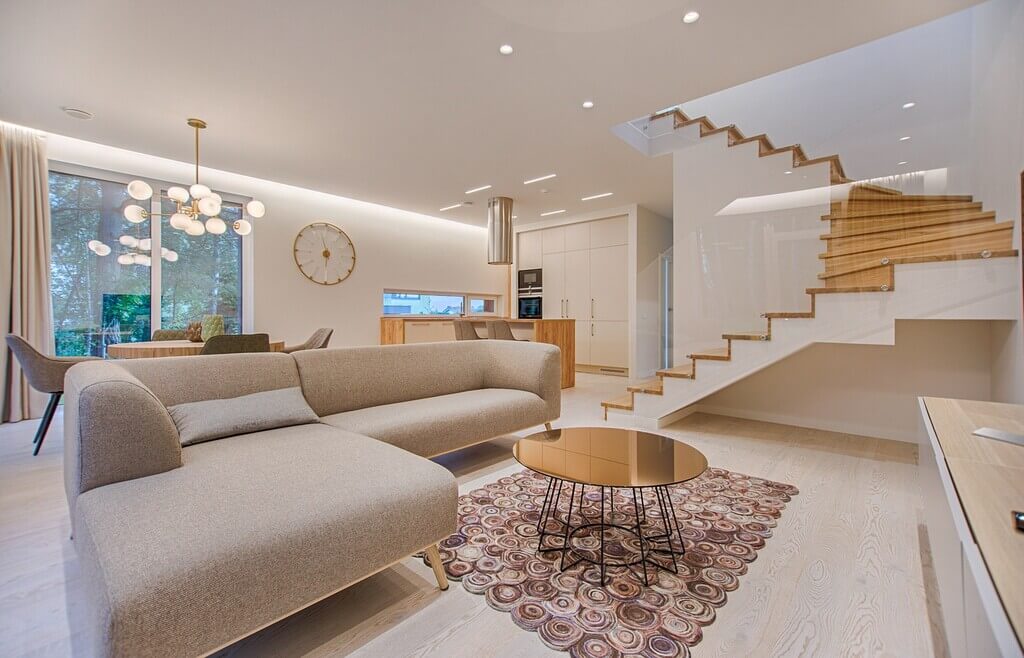 The entrance of your house should announce the "theme" of your house, so make the best out of it and show your guests right from the start that you are a modern interior design lover. You can either choose the Sunburst or the Ball clock model, as both are modern and express a feeling of the modernist style. Therefore, don't count the moments, instead, make the moments count with a simple, yet elegant clock.
You can add a note of minimalist design to your hall by getting a colorful carpet. There are many carpets available out there and almost any of them can be matched with both of the clocks mentioned above. So choose whichever you prefer, you simply can't go wrong.
Moreover, when it comes to the lamp of the hall, you need to choose carefully: in order not to be too crowded with too many pieces of furniture, I would suggest you get a wall or a pendant lamp, like the AJ wall model or the artichoke lamp. Any of these two can be a great addition to your home.
Your Bedroom – Your Choice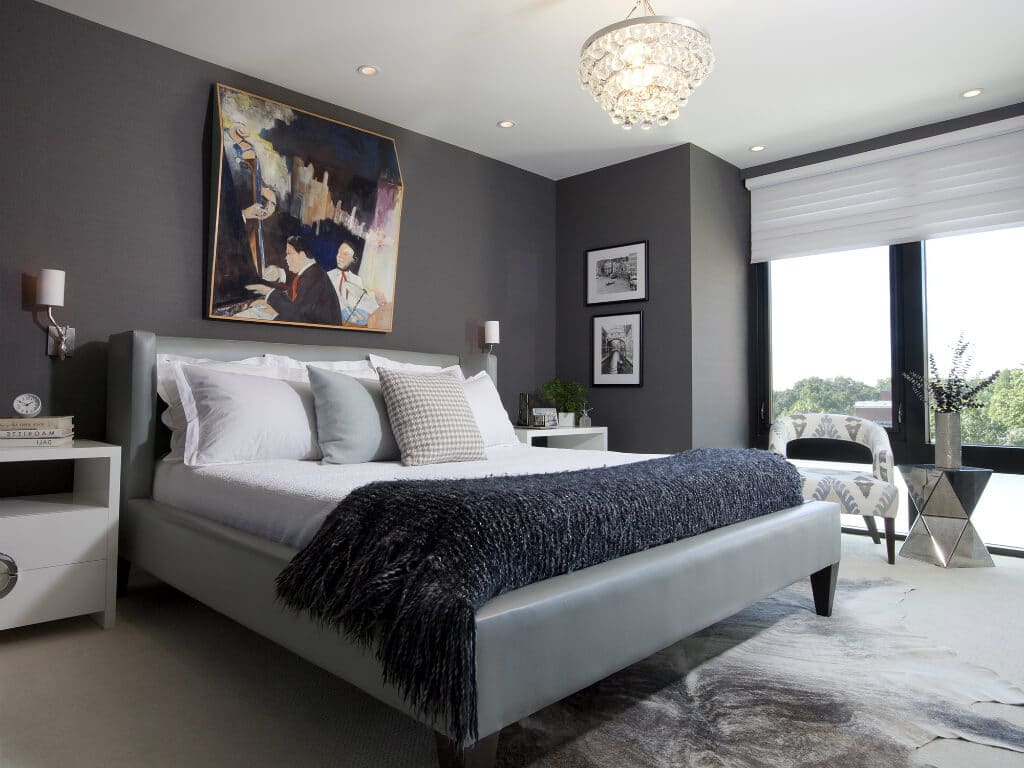 The bedroom is the place where you spend most of your late evenings and nights, with your laptop and/ or phone. Actually, it's just you and the bed most of the time. Therefore, make sure that it's as comfortable as it can be.
As for the clocks, they are actually indispensable for a bedroom. Even though modern cell phones replaced the traditional clock or watch, having one is still a statement that you enjoy having modern furniture in your house.
In addition to this, you should have a big dresser where you can put your clothes and/ or books. Its design should match the rest of your home therefore make sure that you choose the one that is worth the price. For example, you can buy a black wardrobe with glass doors, as they tend to look pretty awesome.
The nightstand should match the color of your wardrobe and you can put a table lamp on it, too. The AJ table lamp is the best choice in this case, as it tends to eliminate unnecessary reflection and it is incredibly precise and powerful. These are some interior design ideas that are amazing.
In the case that you have a big bedroom, you can buy a side table, too as it looks beautiful and is useful, too. On the side table, you can place whatever you intend to use later, for example, a purse and/ or framed pictures of your loved ones. The elegance of tulip side tables can't be denied and you should definitely choose this model.
Living Room – a Place to Remember
There are two categories of living rooms: the spacious ones and the smaller ones. As you could guess, I am going to present how to decorate this room in both scenarios. However, I must state that in both cases you should make the best out of your space and not waste it. Simply leave some space for you to walk in and add some space between your sofa, credenza, and walls.
If you have a bigger living room than usual, you should definitely go for the tulip dining table, as it is elegant and makes a powerful statement. You can buy whichever model you prefer, as you simply can't go wrong with this type. Moreover, your dining chairs shouldn't be boring. The most common mistake is that people buy simple chairs they don't care about. I got to share this secret with you: when you go to someone's home and you sit on an uncomfortable chair, you pretty much dislike that situation. Therefore, don't buy lame chairs and go for the best. This includes the wishbone chair, which is extremely beautiful and comfy. The majority of these chairs have different colors, but I strongly advise you to buy a light brown or black model, as they tend to go best with the tulip tables. If the wishbone chair isn't for you, then you can see the series 7 chair or the Kennedy model. Both of them are amazing. However, you should only choose one type of chair in order to make your room look fantastic.
There's another scenario: you don't have that much space and you don't know what to do, how to make your home look amazing. In this case, I recommend you to buy a coffee table, as they are amazing, too, and very useful. Simply get a CTW coffee table, put it in front of your sofa and that's it, you got a modern living room! You can even buy hanging lighting and the grasshopper model is the perfect type of lamp available for you, in my opinion.
Another great piece of advice would be that you don't have to try too hard. All you have to do is to be yourself, don't copy other interior design ideas, and simply choose the type of furniture that is suitable for you. There are plenty of amazing furniture providers out there and you can choose the one that seems the best and best represents your interests.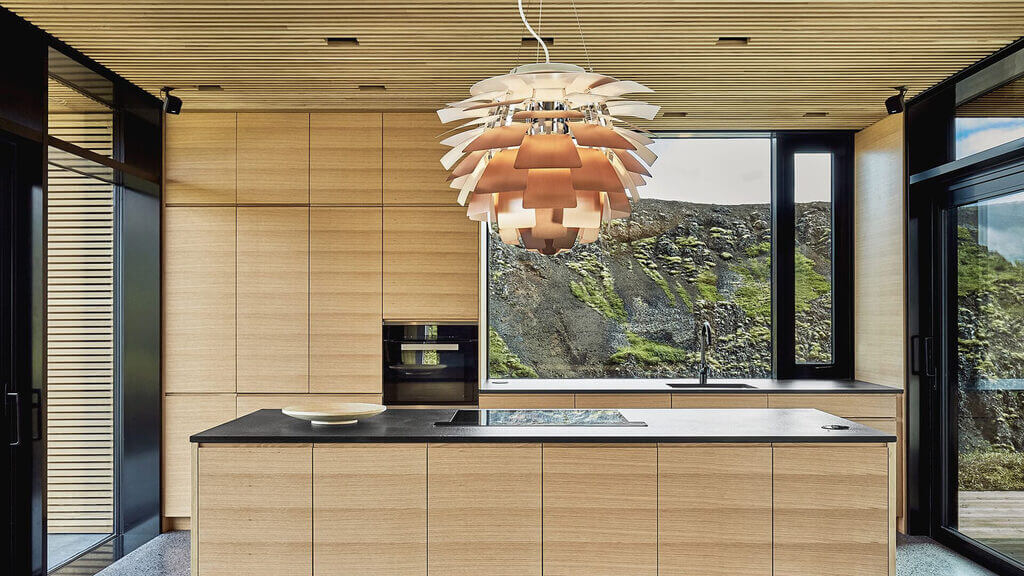 To Conclude
To sum up, there are a lot of amazing possibilities to decorate your home, some are affordable, some are a bit expensive. Nevertheless, you can make the best out of your home by choosing the pieces of furniture that express your style and interior design taste. Your home is the place where you go and you can be yourself, therefore, make it the loveliest place on Earth.
Read More:-