IKEA Hacks: Decorate Your Home for the Holidays
The ongoing COVID-19 pandemic has resulted in many canceled holiday plans with families isolating themselves in their homes rather than spending the festive season with extended family and friends. Not only have large numbers of the global population been sequestered to their homes for months on end, the fact that this virus is grinding on, but the virus has also mutated and seems to be more infectious in the second and third waves than in the first wave.
Understandably, extended family members are disappointed that they can't spend in-person time with each other. However, it is not necessary to cancel your family's festivities. There are ways to connect with each other digitally using tools like Apple Facetime, Zoom, Facebook Live, WhatsApp, and Google Meet. 
Secondly, it is a good idea to redecorate your home, especially your Ikea furniture to negate some of the adverse effects of the COVID-19 pandemic and the need for non-pharmaceutical interventions like social distancing, wearing masks, and frequent hand sanitizing. 
Therefore, let's expand on this statement by considering ways to upgrade your Ikea furniture, and your home, using the following Ikea hacks and other decorative ideas. 
Add a New Coat of Paint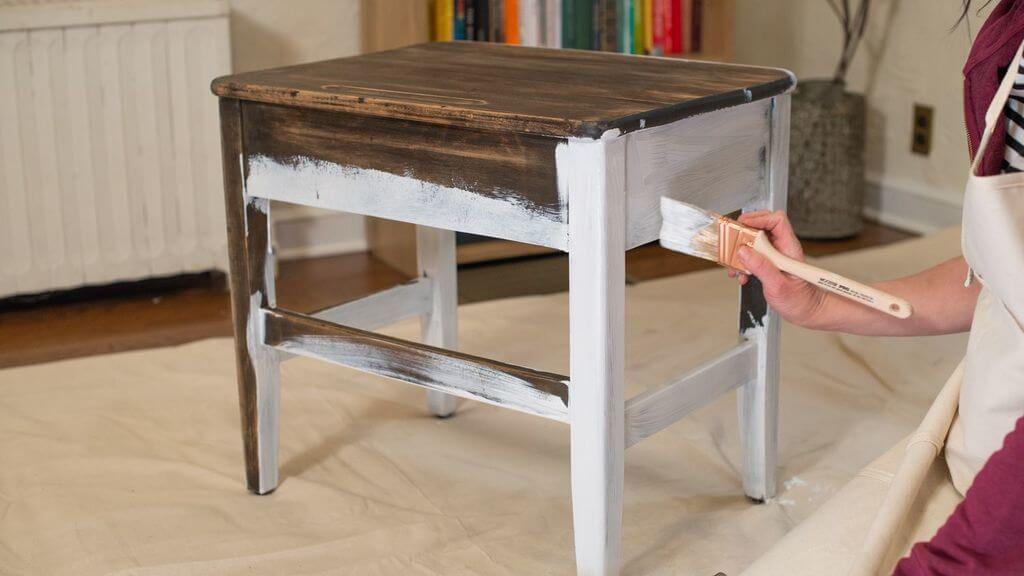 Source: thespruce.com
Giving your bookshelves, coffee tables, and side tables a new coat of paint in bright festive colors like red, blue, yellow, and green will go a long way towards brightening up your living area over the festive season. And once the New Year has been rung in and the holidays are over, you can repaint this furniture with another, more muted color, or you can leave the furniture in its bright, vibrant, festive colors.
Use Contact Paper for Modern Effects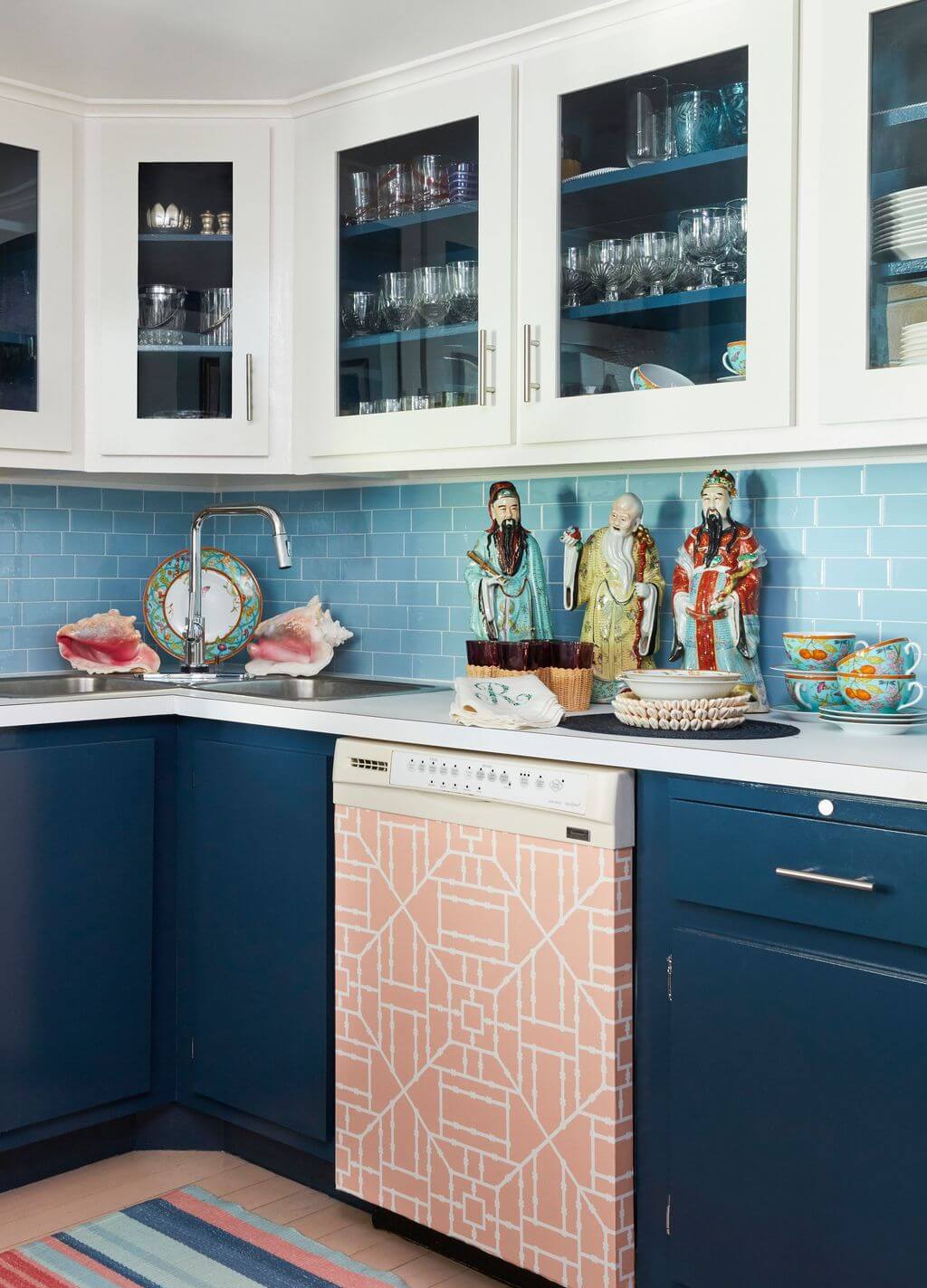 Source: hearstapps.com
Ikea furniture, like cabinet doors, are often covered with a plastic-based veneer, making it difficult to paint over because the paint won't easily stick on the veneer. The good news is that there is a wide variety of contact paper in all finishes and colors. For instance, should you wish to create a marble-topped side table, all you need to do is purchase the correct contact paper and apply it slowly, making sure that no air bubbles are left underneath the applied paper.
Change Furniture Legs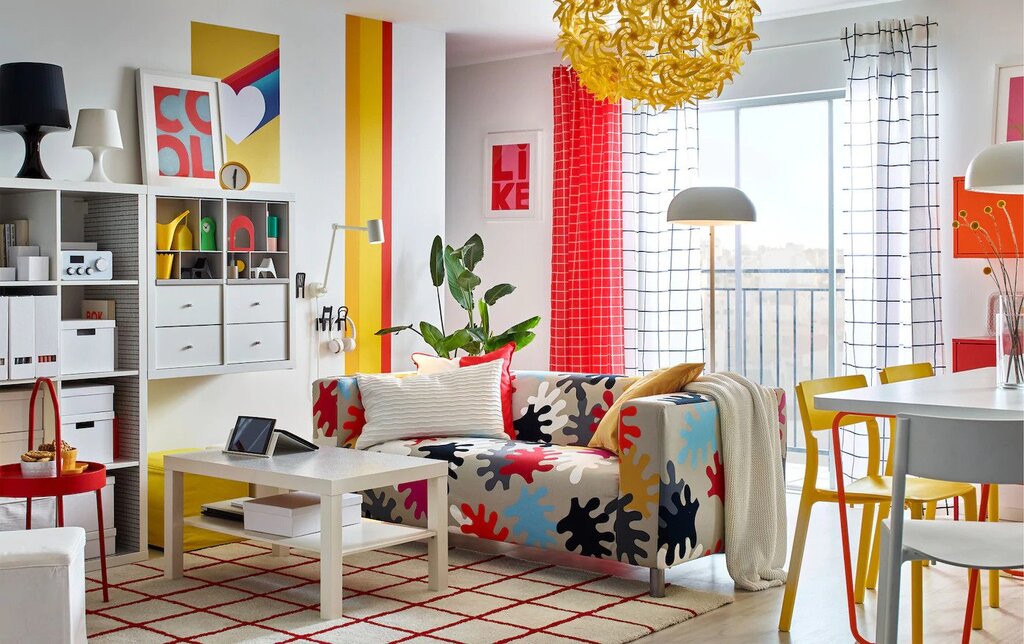 Source: ikea.com
Ikea furniture with legs, such as coffee tables and side tables, all come with legs fastened to the underneath of the table using standardized screws. Consequently, it is easy to swap out the original legs with fancy legs like spindle legs or Victorian-style curved legs. This will drastically change the table's look, providing a holiday feel to your home. And, when combined with a festive paint color or contact paper, it will make your home look quite cheerful and joyful, enhancing the understandably low moods.
Give Your Home's Interior Walls a New Coat of Paint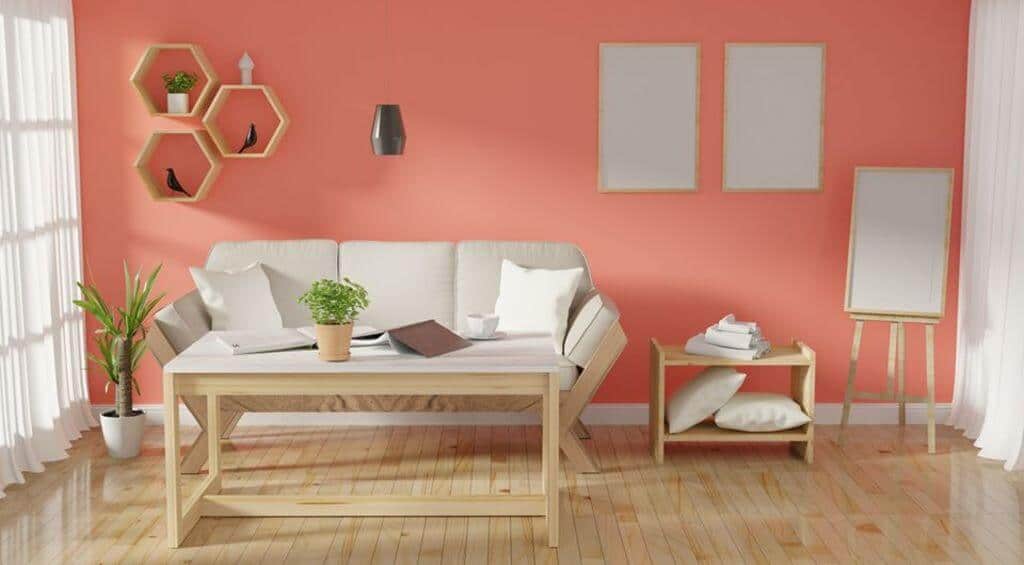 Source: bergernepal.com
Repainting one or more walls in your living room and the rest of your home will add a zing to the festive, happy ambiance in your home. If you have to stick to a strict budget, why don't you paint one wall in your living room a bright color that matches your redecorated Ikea furniture? 
A festive accent wall painted in holiday colors like reds or greens will add a pop of color, especially during the COVID-19 pandemic combined with the long cold winter days where spending time with family and friends must be limited in an attempt to control the SARS-Cov-2 virus's spread. 
Give Your Living Room a Warm and Cozy Feel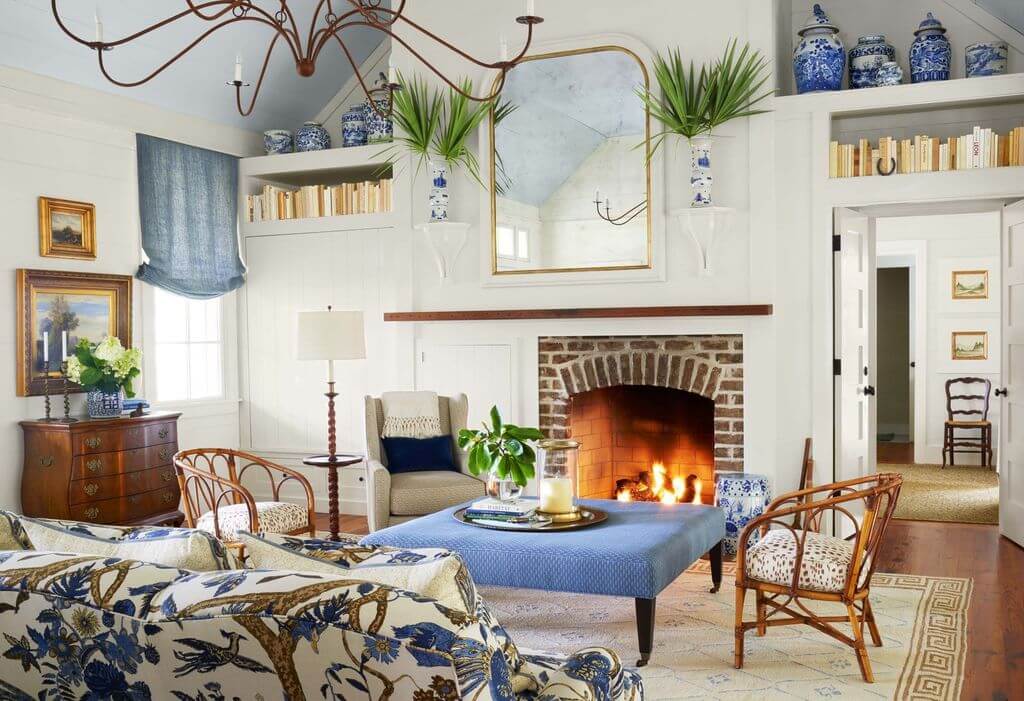 Source: pinimg.com
At this stage, let's assume you've revamped your Ikea furniture in your living room and painted one wall to give the room a festive pop; the next step is to add accessories like furniture throws or quilts and cushions in warm, inviting colors. Add wood-scented candles, use warm lighting, and consider rearranging your furniture to face the fireplace or Christmas tree.
Also Read: The Benefits Of Having Wood Furniture In Your Home
Arrange Extra Christmas Decorations Around the Room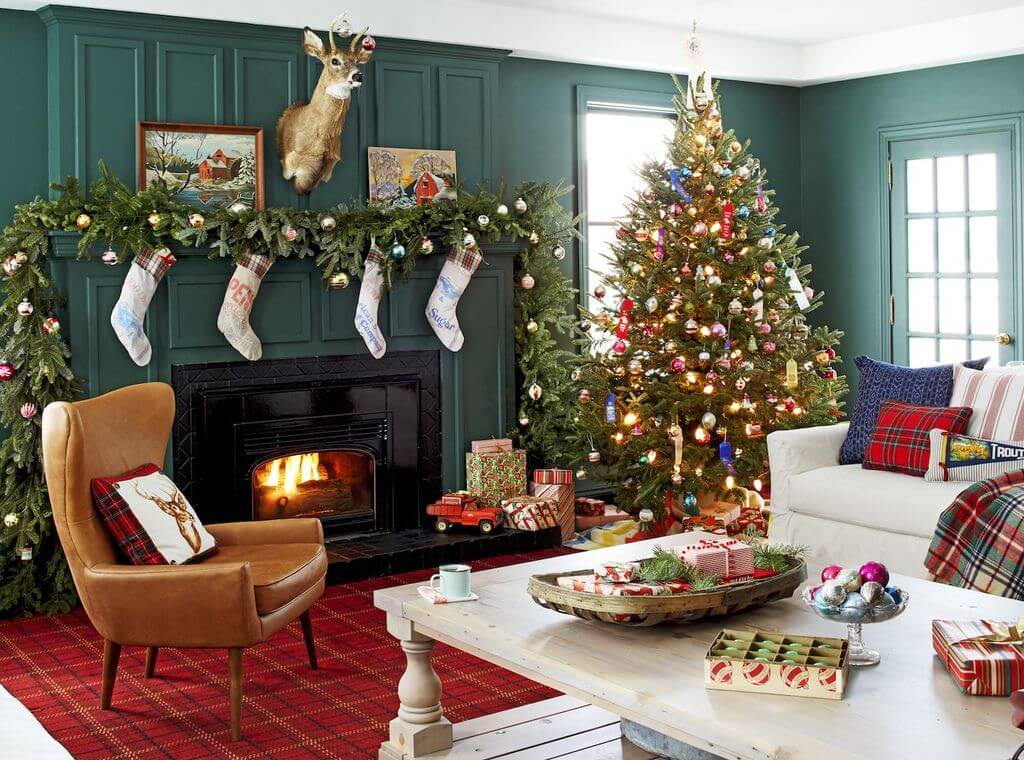 Source: hearstapps.com
Finally, most people collect more Christmas tree ornaments than a single tree could hold. Therefore, instead of packing them away or cramming them on the poor tree, consider filling clear jars like hurricane jars and apothecary jars of different sizes with extra, brightly colored balls and place them around your home. Secondly, it is a good idea to put nativity or festive scenes on bookshelves, open cabinet shelves, and fireplace mantles.
Final Thoughts
These three tips are the first that come to mind and are the simplest and most effective to implement without costing large sums of money. Therefore, the only thing left to say is, Enjoy the festive season and the virtual time spent with family and friends. We will get through the pandemic and move into the New Normal, healthy, and successful.