Interior Design Tricks to Brighten Up a Dark Room
16 views
A dark room does not only look dull and grimy but also affects your mood as well. A bright and well-lighted place looks more appealing and livelier. Changing the dark appearance of your room may sound a very daunting task but using some tricks and décor ideas you can do it with less budget and time.
You do not need massive changes in the décor of the room to make it brighter. Even small structural changes like changing the paint color or adding fixtures or accessories can make a huge difference and bring freshness to a dark and dull-looking room.
If you are looking for ideas to increase daylight to your room or just want to add such renovation touches that would make your room look bright and mood, then check the following easy to implement ideas and tips to light up your room's dark interior. These ideas will not just increase the physical light but also create the illusion of a bright and light place.
Right Paint for the Room
Source: hearstapps.com
Repaint the room with a white or neutral color. Light colors make the room look bright and spacious by reflecting the light. Paint the ceiling of the room with white color and see the instant result. Make sure to select a pure white-colored paint for your ceiling.
Trees and Windows
Clean all the dust and splatters on the windows and paint them with a light color. The cleaner the windows, the more light will pass through them. Also do not forget to regularly trim any trees or bushes that are blocking the daylight coming directly in the room. 
Focus on Lighting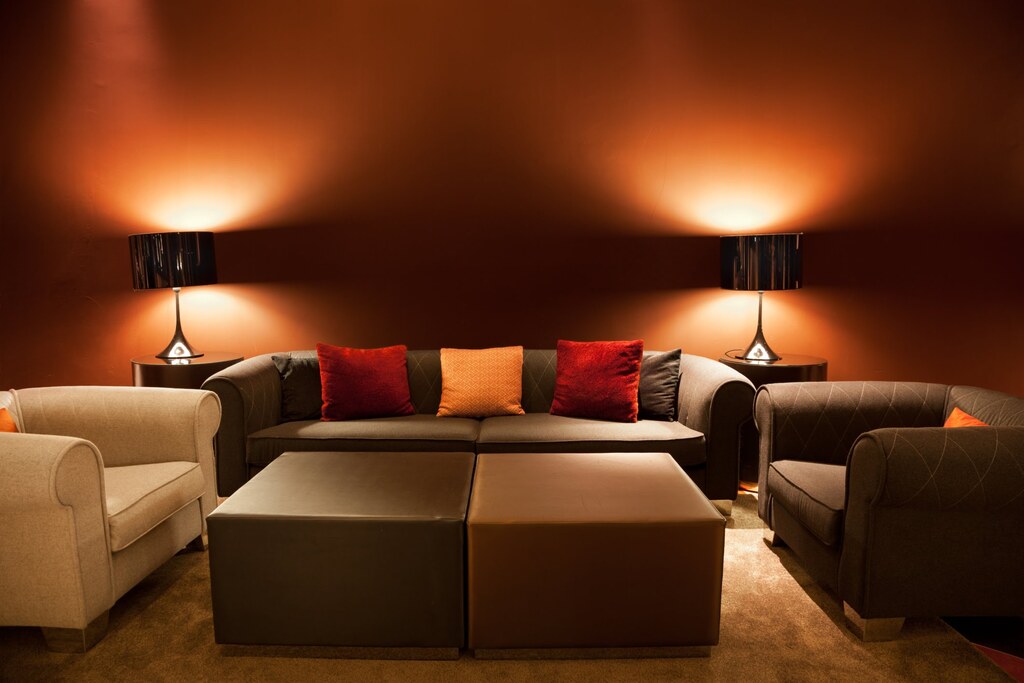 Source: crismatec.com
The use of surfaces that reflect light can make the place bright instantly without putting much effort. Make use of the walls and ceilings for reflecting the light. Use CFLs and LEDs for energy-efficient high-intensity light. For adding some warmth to the décor, try placing a salt lamp on the side table. Different kinds of light sources will add more vibrancy and liveliness to the room. A rock salt lamp is a completely natural way to add coziness while making you feel relaxed. 
You can visit bulk Ittefaq salt to know more about these lamps.
Hang Mirrors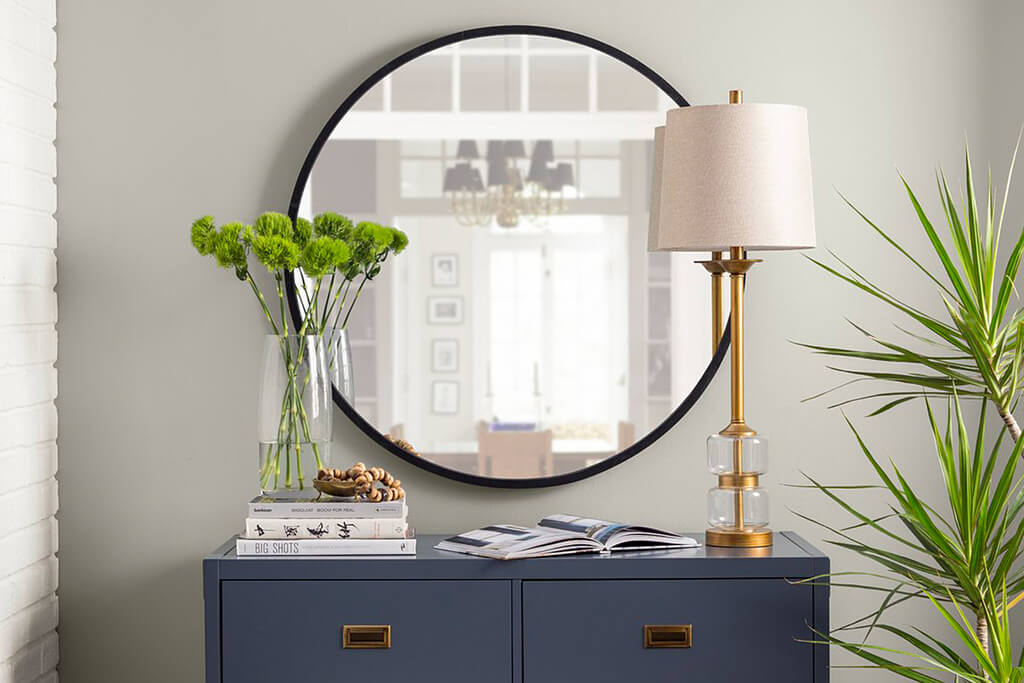 Source: whiplashbeautybar.com
Hanging mirrors in the room is one of the easiest and effective ideas to brighten up any place. Place the mirror in the opposite direction of the window so that it can reflect the sunlight and make the room brighter. You can place one big mirror or many small mirrors for this purpose. You can choose from a variety of mirrors of different styles.
Change Dark Curtains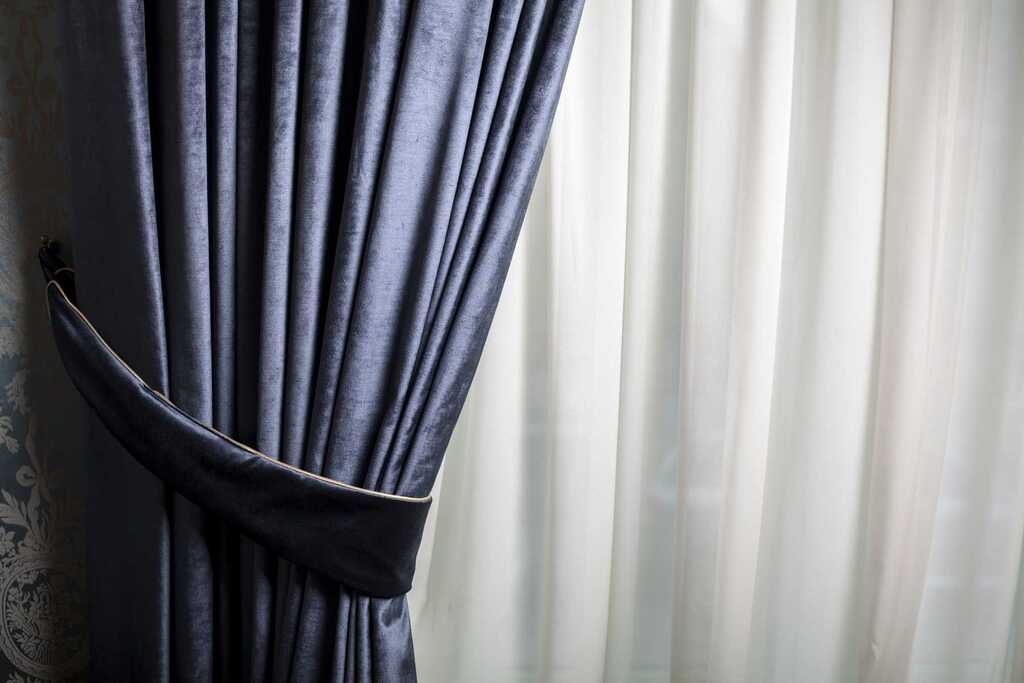 Source: cleanipedia.com
Your room can feel drab and gloomy with dark-colored curtains made of thick dark fabric. Replace them with light fabric curtains of some neutral colors. The white cotton curtains can make your room luminous and airy. For diffusing daylight, a sheer curtain will be a good option.
A Sheer curtain not only lightens the space but also gives a very coastal effect. A pro tip to make the room look light and bright is to adjust the curtains higher and pull back from the windows. Try this trick and you will see the change.
Accessories
Making your room bright and clean does not mean you do not use accessories to decorate it. Light accessories that do not take much room space would make your room visually appealing and bright. There is a huge variety of accessories available in the market.
You can also DIY simple yet attractive accessories at home as well. You can place plain or patterned cushions on the couch that complement its color. Don't leave the floor empty, cover it with a bright-colored area rug to enhance the floor, and brighten up your room.
Furniture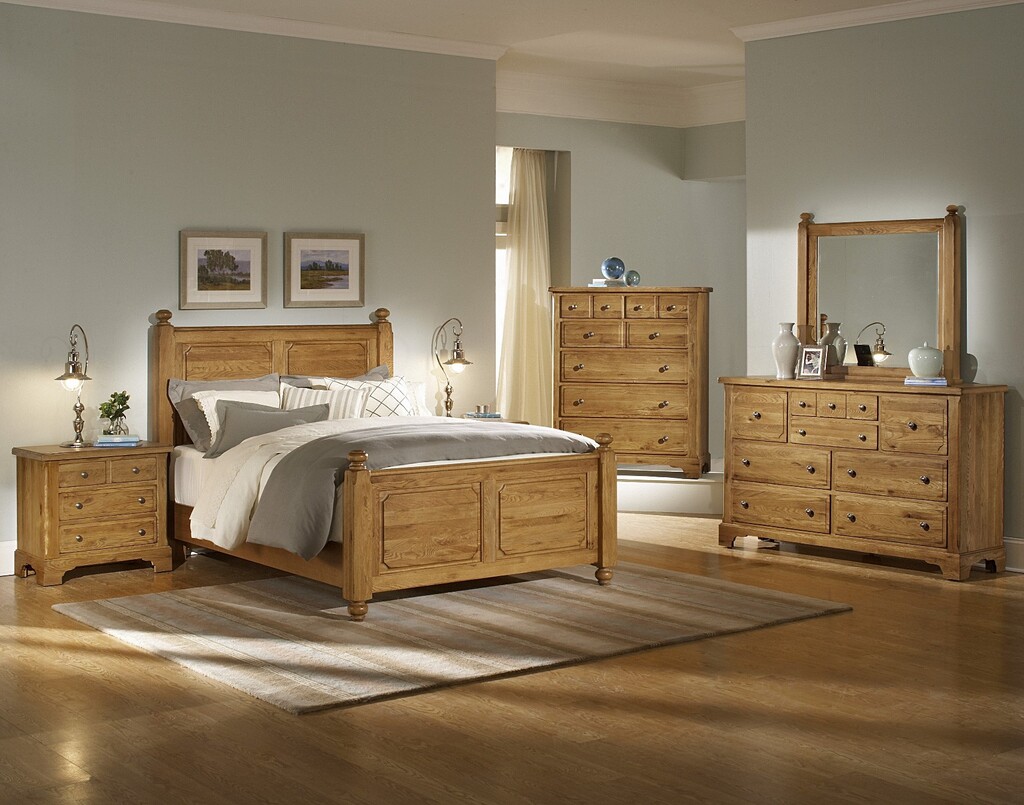 Source: designonvine.com
Choose the right furniture for the room. Minimalist furniture with light colors would be perfect to make the room more spacious and bright. Do not overcrowd the room with extra furniture. Just place essential furniture items in the room to keep it clean and roomy.
Choose the Right Art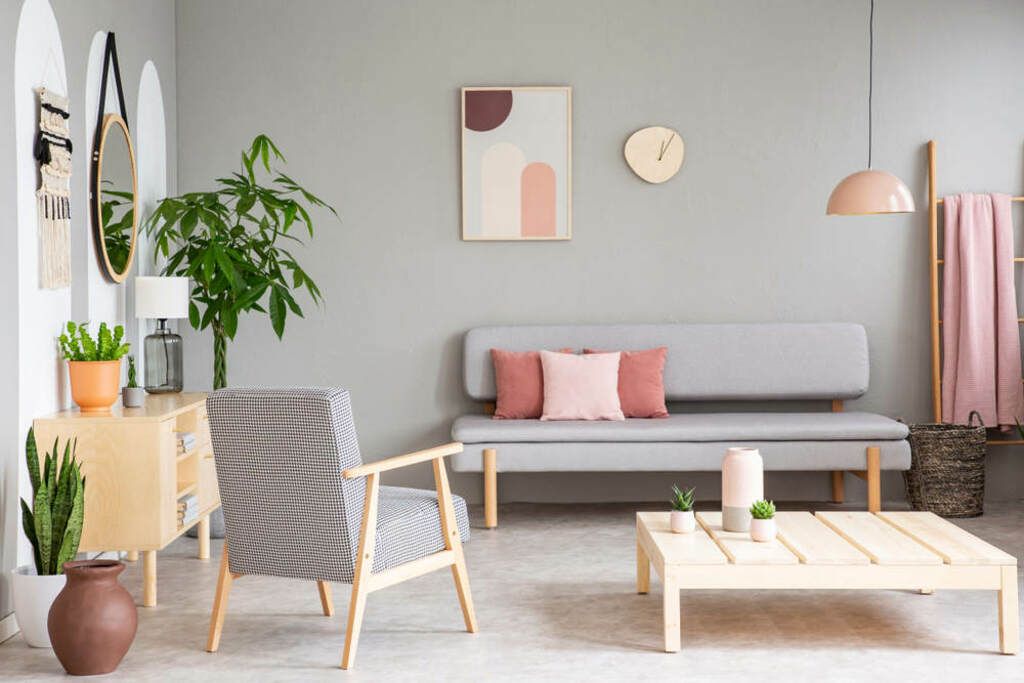 Source: italianbark.com
Add some life and color to the room by adding some art pieces. Art adds depth as well as vibrancy to the overall décor. You can hang abstract art or some sceneries to add a hint of nature.
All these interior design tricks and ideas are very feasible and easy to implement. You just need to do some brainstorming and proper planning.
Jeffrey Lewis (Author Bio)
Hi! My name is Jeffrey, a blogger at Ittefaq Salt. I love to share my knowledge and experience with others and help to bring a positive change in their lifestyle. I mostly write about home décor, interior, and exterior design.