How to Use Small Spaces in Your Home
The growing population and development of urban housing have resulted in smaller and smaller apartments these days. Both housing costs and increasing urbanization are forcing people to take up less space. Thus, we end up choosing tiny apartments to live in the center of the city so we can have easy access to all the necessary amenities.
Although small apartments have their own perks like being easily manageable for daily cleaning, they also come with some disadvantages like quickly running out of space to store necessary items. Moreover, when you're used to living in a spacious house, readjusting in a small apartment will be extremely difficult as you need to downsize in order to enjoy a comfortable stay in terms of space as well as lifestyle.
So, make sure you only take the stuff which you absolutely need and sure of using it in the near future. This way, you can not only enjoy more space in your apartment and utilize the available space for something useful, but also make relocation much easier and less stressful.
Since you already need to spend a lot of time & effort on sorting and purging your things, you can opt for professional movers and packers Gurgaon (or in your area) who will take full responsibility for your relocation from start to end. While looking for relocation services, be certain of the capability & reliability of your moving company to shift your things and you'll be good to go!
Utilize the rest of your time to plan the storage space in your new apartment and think about how you can arrange your furniture and everyday objects, the major lifestyle changes you may have to do, and how you would want to decorate your room to 'make it feel like home'. 
Maximize Space for Comfort and Style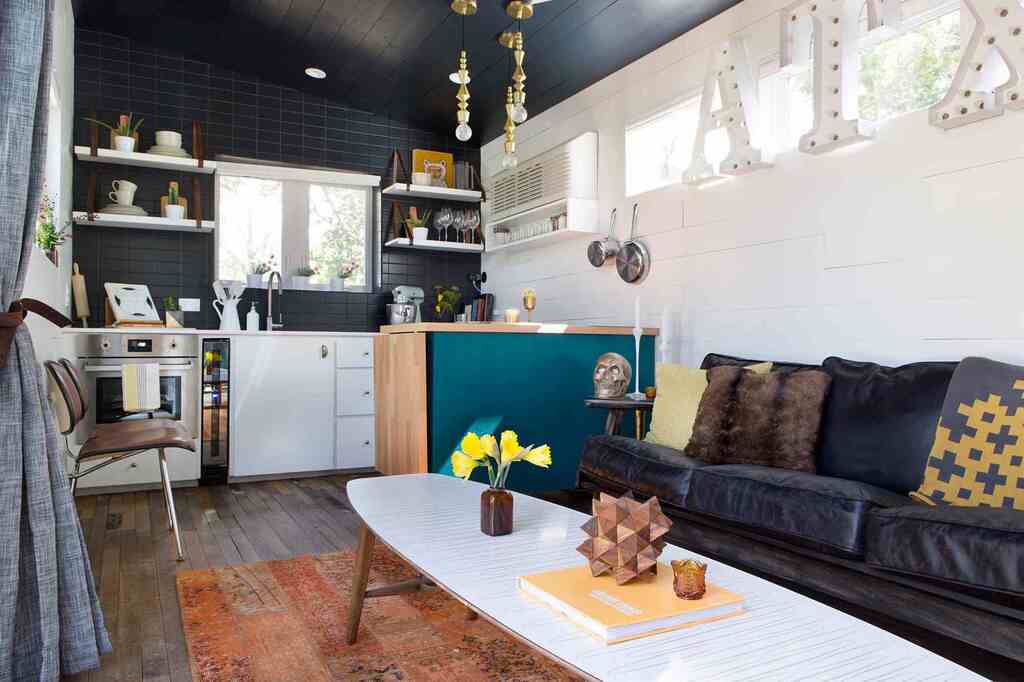 Source: thespruce.com
Improve Space with an Effective Plan 
When designing the layout of a room in your home, divide the space into small functional areas.
For example, the living room needs seating for your family and to accommodate guests. However, you may need to turn it into an extra sleeping area.
In this case, choose a sofa bed capable of responding to both needs.
Furniture Ought to Be Multifunctional 
A small space room can be ideally organized by multifunctional furniture.
Every bit of the furniture that has more than one purpose can be intelligently used.
It can be a sofa with a pull-out bed in the living room or a kitchen island that doubles to become a dining table or a folding bed that turns into a desk during the day.
It is worth investing in this type of furniture when you don't know how to maximize certain corners of your home.
Utilize Concealed Spaces Like Wardrobes 
In a small house, there is often a lack of closets and cellars to store objects and clothing that we don't always use during the year. The space to store these things is essential to make the house tidy, so it would be wise to use small hidden corners.
An example could be the choice of a high bed so that you can put boxes or containers underneath. 
When searching for thoughts on the best way to make space in a little house, recall this tip: attempt to accomplish it by going vertically. 
For instance, settle on floor-to-roof closets so you can store occasional apparel and clothes on a high level until you have to utilize them. 
Likewise, a storage bed is an astounding option as a space-saving thought for little homes.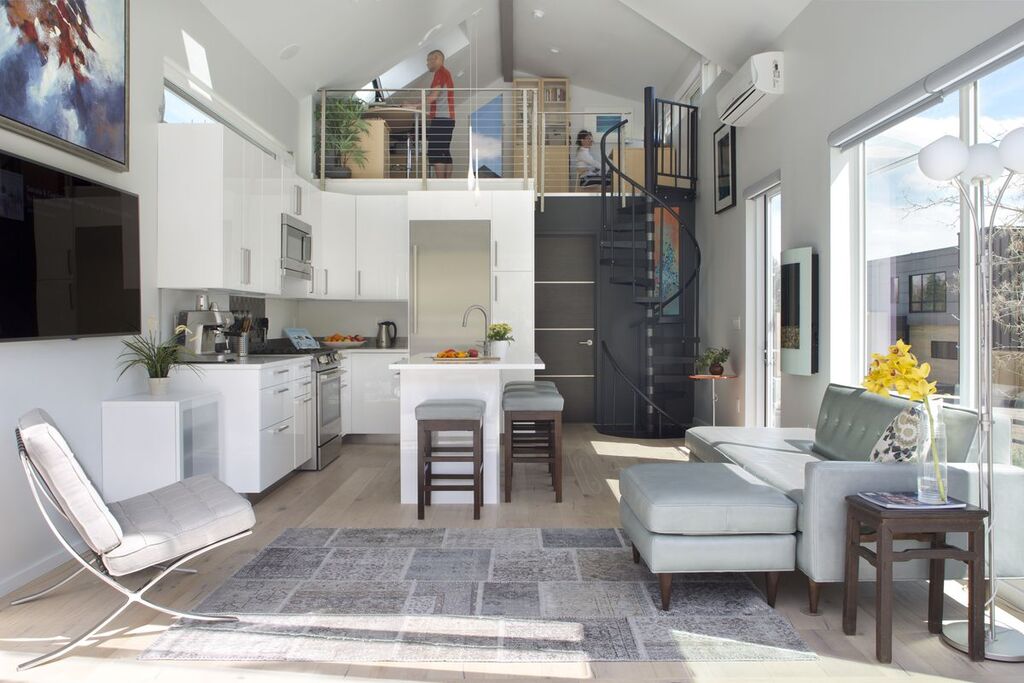 Source: wordpress.com
Improve Space in the Kitchen 
The kitchen is undoubtedly an environment in which you should try to maximize space 
The space-saving design is the key to make it as liveable as a possible small kitchen. 
First, analyze If your family doesn't cook a lot, you needn't bother with an enormous oven; on the off chance that you utilize precooked nourishments or are frequently in a rush, pick a little hob and microwave.
If you use you use your kitchen not only for cooking but also as a place where you dine-in and chat with your family with a good glass of wine, then you need to design organized corners, capable of minimizing clutter. 
To achieve this without much effort, choose built-in drawers or cabinet systems to use as cutlery compartments, to stack pots, and to store small appliances. 
In case you need additional space, a pull-out top could be a great alternative.
Also Read: Under Stairs Cupboard Ideas for Making Small Spaces of Your House Look Amazing
The Routine of Cleaning Up
A regular cleaning routine is a must and DE clutter is the biggest enemy when it comes to organizing a small space. A cluttered room will appear more cramped and small, while a clean and tidy room appears, big than it is. 
Get into the habit, every two months, of getting rid of anything that is not strictly necessary. 
Evaluate things that are piling up, like old newspapers and magazines or utensils you haven't used for over a year. 
Decluttering routine will help you, optimize available space, so you don't have to look for new areas to organize things or buy furniture that will make rooms even smaller.
Conclusion
Not all owners of small homes have a large budget to redesign the apartment and optimize space. However, long-term solutions are required to create or design efficient, clutter-free environments that last for years, so we suggest you consult an interior architect and get advice on the best design ideas to optimize your space.