Understanding the Impact of 2020 on Architecture
For the most part, the world that we knew before 2020 no longer exists. With so many significant changes occurring in 2020 and now 2021, there is no doubt that many professions and industries are different in ways that were not imaginable in the past. One of the sectors that are going through significant changes is architecture, with the demands of residential and commercial clients being a lot different from what they were only one or two years ago. The sectors of architecture and construction are not always the fastest to embrace change, but recent events have made adaptability essential to their continued success for integrated services. Here you will understand the impact of 2020 on Architecture.
Below is an in-depth understanding of how the events of 2020 are continuing to reshape architecture.
Increase in Automation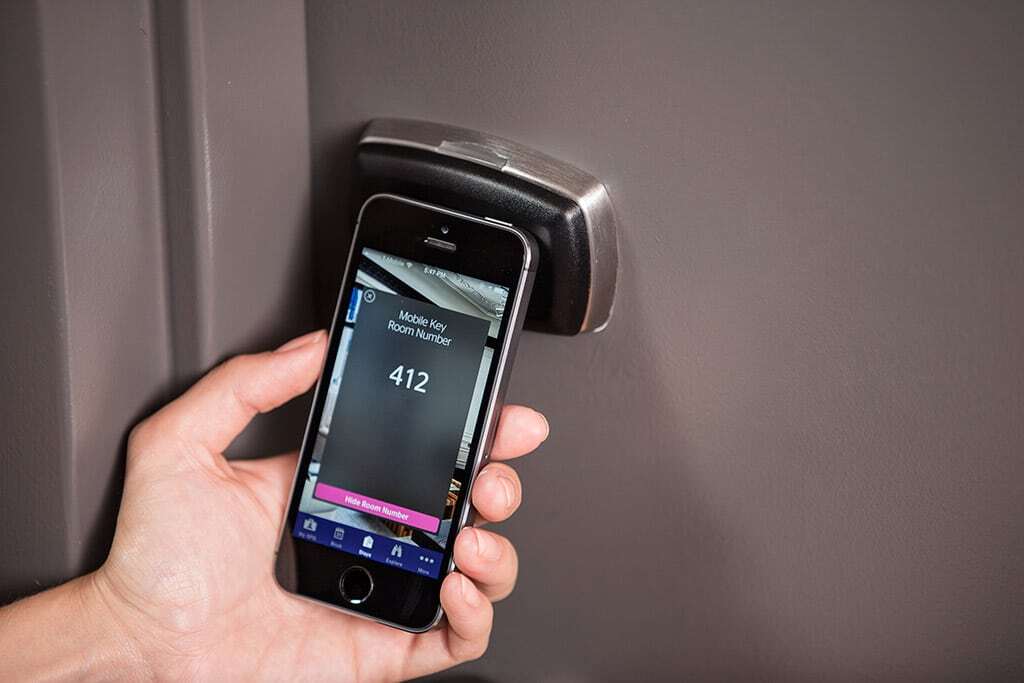 Source: skift.com
Architects and designers believe that people are now more reliant on products that automate specific processes, as they seek to reduce shared surfaces. Examples of such products include voice-activation for doors and elevators, accessing hotel rooms using smartphones, or controlling window blinds and louvers using smartphone applications.
Such changes start in commercial spaces, but may eventually trickle their way into residential properties as well. Apartment buildings that finish construction in 2021 and beyond may have various automated features, ensuring residents can access important services without having to touch surfaces in public areas.
While it may not count as automation, architects and designers are already noticing that fewer business clients are requesting entrance doors to bathrooms in offices, stores, and other buildings. 
Bringing Healthcare to Building Design
Contractors are also noticing that many of the ways that healthcare facilities promote hygiene are translatable to other buildings. 
Many commercial buildings now request the addition of built-in hand sanitizing areas, more windows to let in fresh air and sunlight, better quality ventilation, and using building materials that are antibacterial and/or easier to clean.
With everyone in the United States more aware of hygiene, germs, and the importance of staying safe in public spaces, commercial property owners want to ensure their buildings exceed the health and safety standards that employees and customers have come to expect.
Changes in Lifestyle
Significant changes are not only happening in commercial construction but residential projects as well. Many designers find that first-time homebuyers who are seeking new homes have very different requirements compared to one or two years ago.
Many first-time homebuyers want newer homes that can accommodate their changing lifestyles, such as having a separate office space at home. Prospective homeowners are also seeking properties that can accommodate them being around the house more often, both during the workweek and on the weekends.
A young couple or family that previously would have spent a great deal of their time outside the house may now want a living space where they can enjoy each other's company, and invite close family or friends.
Another shift in the past year saw families moving from cities to the suburbs, which had a significant impact on the demand for apartment units and homes. Contractors are facing challenges in keeping up with the demand for new homes throughout the United States, especially in suburban areas that are within reasonable driving distance of major cities.
Modular Construction Is Taking Over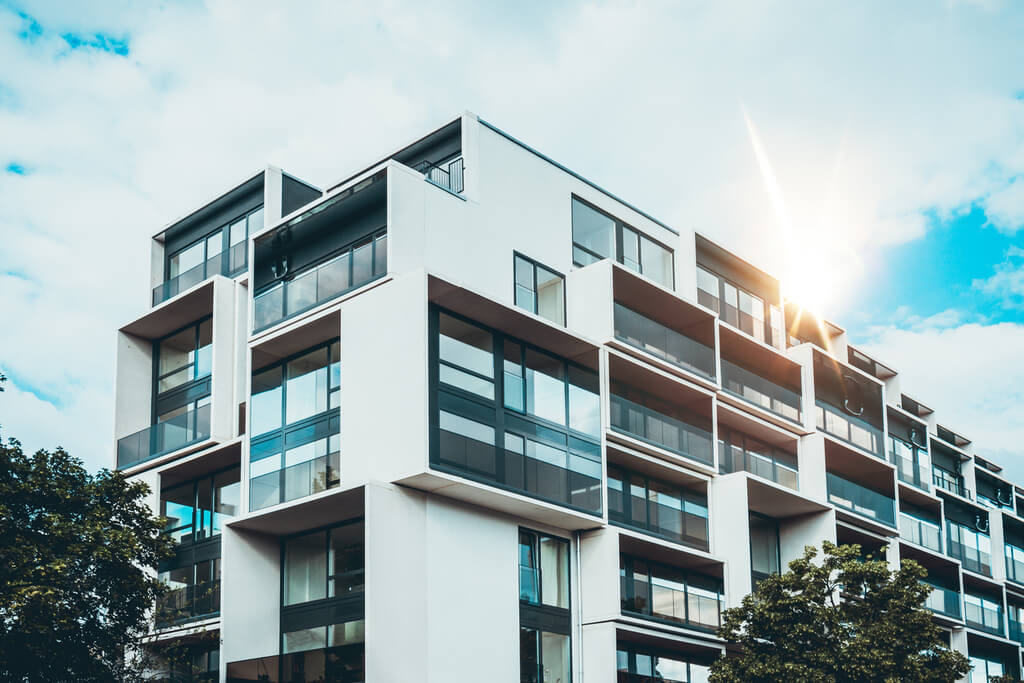 Source: comstruc.com
With the demand for commercial spaces, homes, and even apartment buildings increasing throughout the United States, contractors are facing significant challenges in finishing projects on time. Such a time crunch has led to many construction companies embracing modular construction and design.
The concept behind modular construction is that homes are built in modules at facilities throughout the country. Construction workers, electricians, and other professionals work on those modules in an indoor setting, constructing the various parts of a home, apartment complex, or commercial building. When the various modules are ready, they are moved to the destination and assembled on location.
Modular construction has several advantages over traditional construction, such as a lower cost, faster completion time, less waste, and better safety for workers. There are some drawbacks, such as less flexibility and personality in the final product, but most clients are happy to accept those downsides if their projects finish ahead of schedule.
Commercial clients find modular construction especially appealing, as construction crews can erect buildings in record time.
Also Read: The Modern Styled Office Architecture Design
Promotion of Adaptive Building Design
Construction teams often have a very clear idea about the purpose of a building they are erecting. Such an understanding helps the entire team, from contractors to designers to bricklayers, as they understand what is required from that property.
Commercial clients are now increasingly seeking adaptive building design for their new properties. Adaptive reuse has become a very relevant trend in recent years as the repurposing of buildings increases throughout the United States.
Major cities in the country have experienced such repurposing on many occasions. Examples include the Javits Center in New York City is transformed into a temporary hospital, or McCormick Place in Chicago converting into a bed complex that could fit 3,000 people. 
Architects must not only design a building that can satisfy the client's primary purpose, but that is easily adaptable. If an auditorium, sports arena, music venue, or similar location requires repurposing, the process must be seamless and efficient.
Such a requirement means that designers and contractors must ensure their buildings are more generic. The desire to repurpose buildings can stifle creativity and personality, but architects are working hard to ensure the buildings they design are both aesthetically pleasing and flexible in the purpose they serve.
Architects Always Give Clients What They Want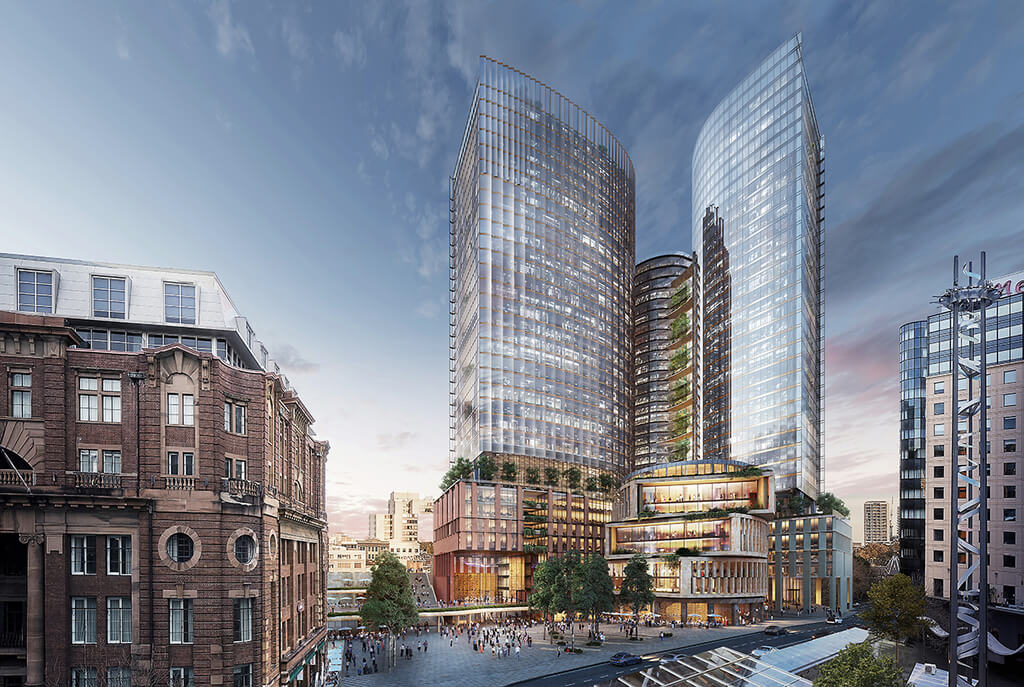 Source: bdcnetwork.com
When people look back at the architectural trends from previous generations, they often point to the work of specific builders, designers, or artists. Even though such individuals had a significant impact on building designs of their eras, most of the changes that occurred were the result of changing client demands.
Architects are beholden to their clients. When customers are asking for a change in the way their homes, apartments, or offices are designed, architects will oblige. That is why the events of 2020 are having such a profound impact on architecture and building design trends.