A Guide to Find the Best Interior Design Company in Dubai
Don't you like to have a dream custom house that matches your lifestyle and design aesthetic? You do! Right? For that, it is essential to get your house designed by the best interior designer in your town. And if you are living in Dubai, you have a myriad of premium options available. Dubai's high-end and expert interior designing professionals provide a wide range of services, from expert advice to implementation and whatnot! When you are in Dubai, you have the option to choose the best interior design company in Dubai that can achieve any style as per your wish and meet any budget.
Most of them can work with a huge range of design trends and styles. All you need to know is how you can choose the right interior designing company in Dubai, according to your needs.
In this blog, we will discuss how to do that? Read on
Double Check the Portfolio of the Interior Designer
The interior designers in Dubai come with different levels of efficacy and expertise. When you have shortlisted some interior designing companies to select the best one for yourself, ensure their credentials are great.
The type of aesthetic and style they offer should match the thoughts you have in your mind for your house. For instance, if you want your space to have a classic look, you should opt for an interior designer that offers classic décor and not something else. If an interior designer's portfolio excites you, they are the one for you!
Look for a Creative Interior Designer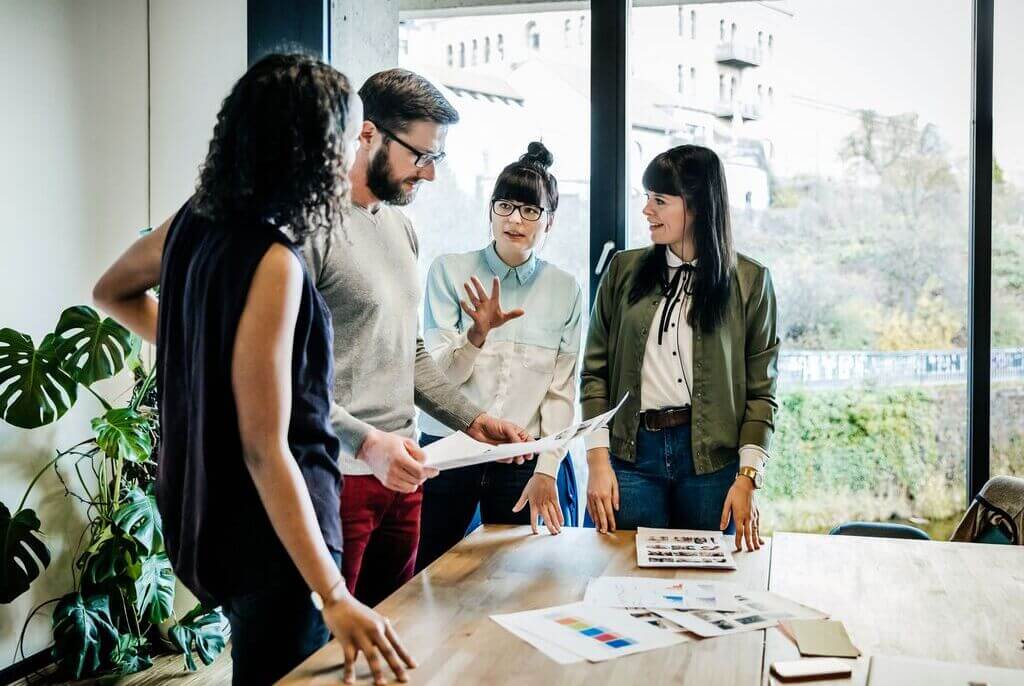 Source: mydomaine.com
The Interior Designing of your house will prove to be always better if you have a creative touch to it. So, before hiring an interior designer to decorate your house, you need to check how creative they are. Talk to them. Ask them what creative ideas they have? Explore their portfolio.
Whether it's an ultra-modern or rustic look that you want for your house, having some creativity incorporated here and there will make your house look different from others.
Check the Interior Designer's Years of Experience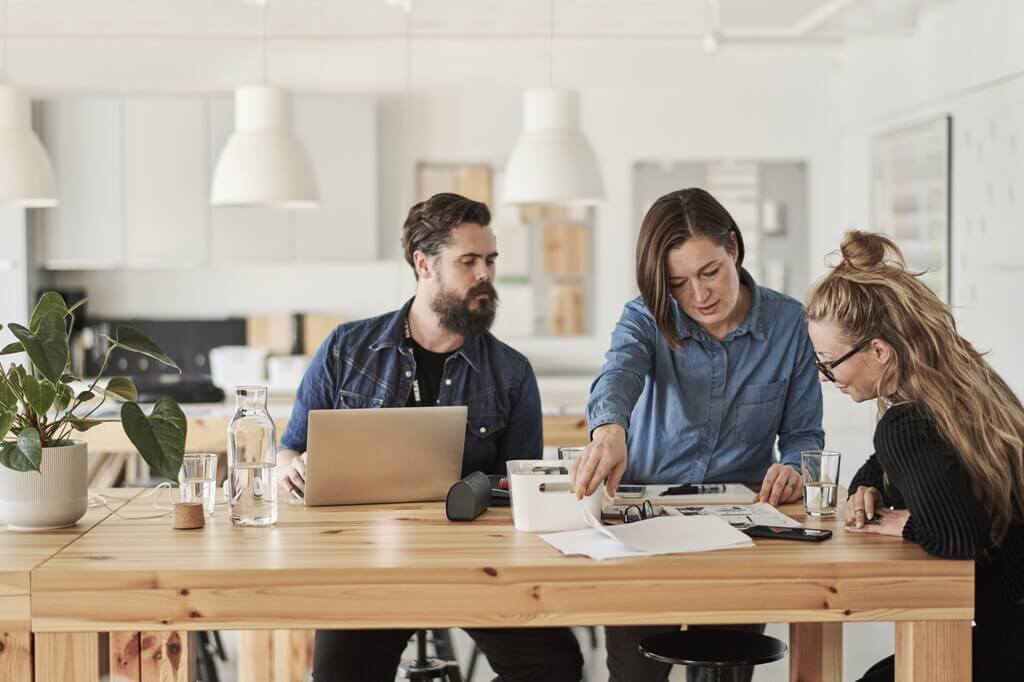 Source: rzeszow-news.pl
The Interior design firm you are planning to choose should have many years of experience in the field. You should avoid getting in touch with an inexperienced firm that has just a few projects. An interior designing firm that knows everything about the business can make the process go smoothly.
So, it would help if you go for an experienced firm that can offer the best of everything to you. Please make sure the pro interior designer you are choosing should have diverse types of projects under their belt, including hotels, houses, palaces, etc. The more well-versed they are, the better outcome you will get.
Have a Clear Image of Fee Structure
You will not like to pay extra fees and costs to your interior designer at the end of your project. Right? So, the interior designing firm you will choose should have its entire fee structure right before you.
There should be no hidden charges at all. If you see that the interior design company you are communicating with is just vague and not explaining things specifically, stop collaborating with them. Else it's sure that you will end up with a huge bill at the end of the project.
Understand the Interior Designers' Services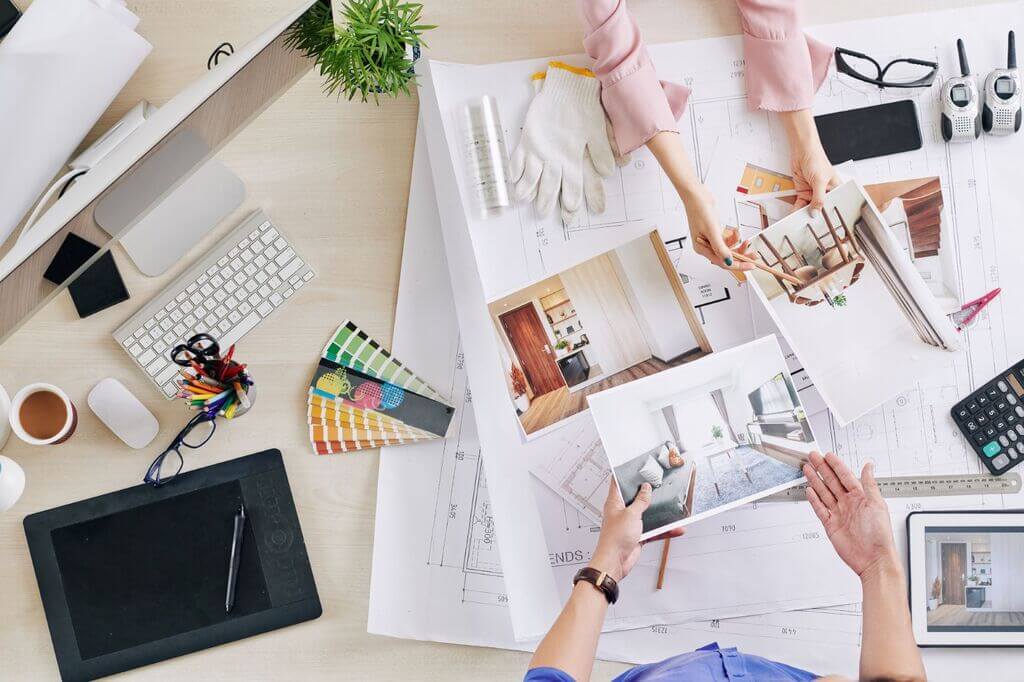 Source: googleapis.com
Whether it's a 3D mockup or any other intricate detailing that you want in your house's interiors, make sure you have them all in the design firm you have chosen. It is important to ensure that before starting your project. It will help if you ask for an in-detail idea of their work and services before collaborating with them. If what you want for your house matches the interior designer's services, you should then only go for them.
Also Read: Buying The Perfect Villa In Dubai: 7 Essential Elements To Consider

Look for Flexibility
When it comes to the interior design of your house, you should look for a flexible company to do that for you. An Interior design company that is ready to hear what you have to say and how you are conceptualizing your house is the good one. With that, you will get the reflection of your mind in your house. Also, as you will mix and match your ideas with the professional designing suggestions of the interior designer you will hire, your house will be a masterpiece!
In a Nutshell
Interior Designing is all about styling your house just like how you want it. So, you should precisely choose the best interior designer. If you are planning to furnish your house interiors soon, don't forget to keep the above aspects in mind while selecting Dubai's best interior designer for yourself. And you will surely be surprised with what they have to offer!