Best Ways to Create an Inviting Office Space
Believe it not, making a space feel energetic and inviting is truly an artform. Not everyone can do it, but, thankfully, everyone can learn how to do it. When it comes to designing an office, you want the interior design to feel warm and accommodating. However, try not to make it so cosy that employees feel unproductive. 
If you're reading this and you haven't got a clue what we're on about, don't worry, this is the article for you. In this blog, we will be sharing our top interior design tricks, so all you have to do is read through and take on board the points you like. Without further ado – here are best ways to create an inviting office space. 
Add Texture to The Room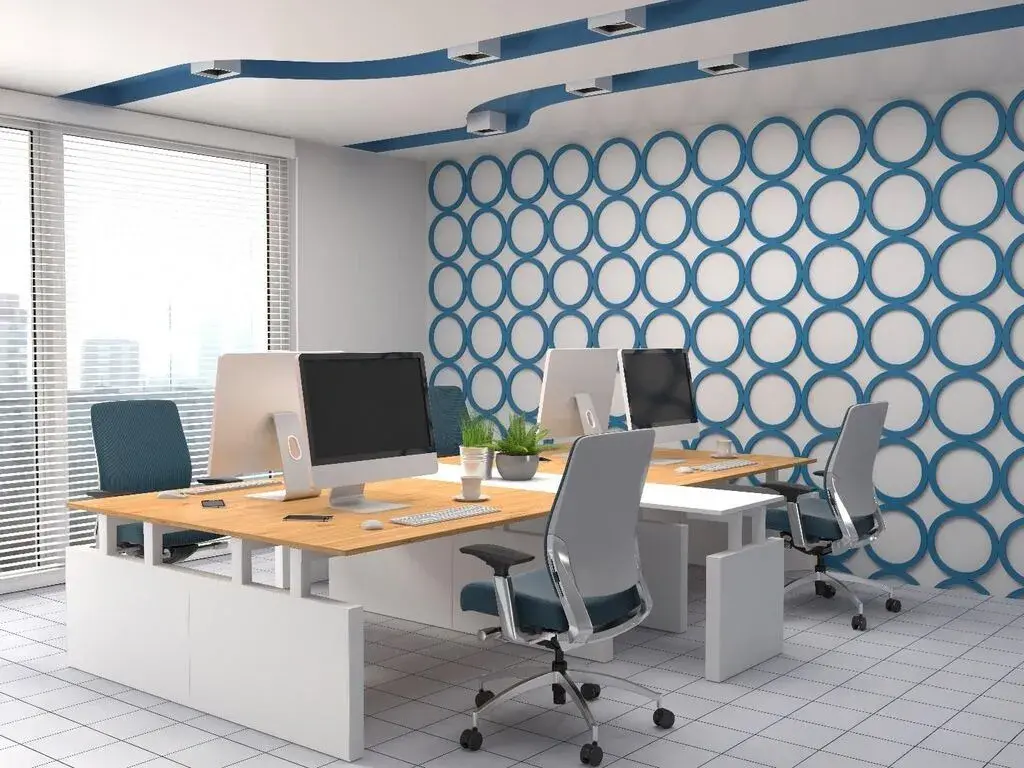 Source: pinimg.com
When you don't add enough texture in a space, it can feel rather bland and one-dimensional. To avoid your office looking cold and uninviting, we recommend you add plenty of texture to the room. One way you can quickly overcome this obstacle is by opting for commercial flooring like carpet. 
Create Social Spaces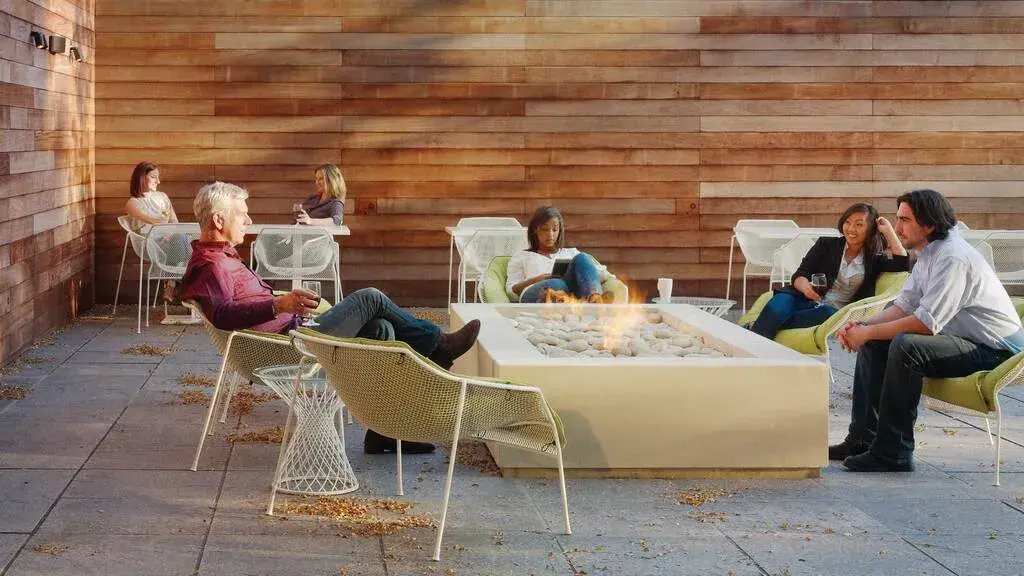 Source: steelcase.com
Make sure that the spaces you create within your office are intentional. For example, if you're dealing with plenty of customer walk-in's, create an open lobby with spaces for people to wait. If there are mainly employees using the space, create small meeting areas where they can come together and discuss any work-related issues. 
Include Signs 
In order for an office to function as best as possible, it's important to establish some kind of flow. You can do so by including plenty of signs around the space. Some of these will be legal requirements, such as the fire exit; however, you can also create signs for the kitchen, bathroom, and meeting spaces. 
Enforce a Clutter Free-Policy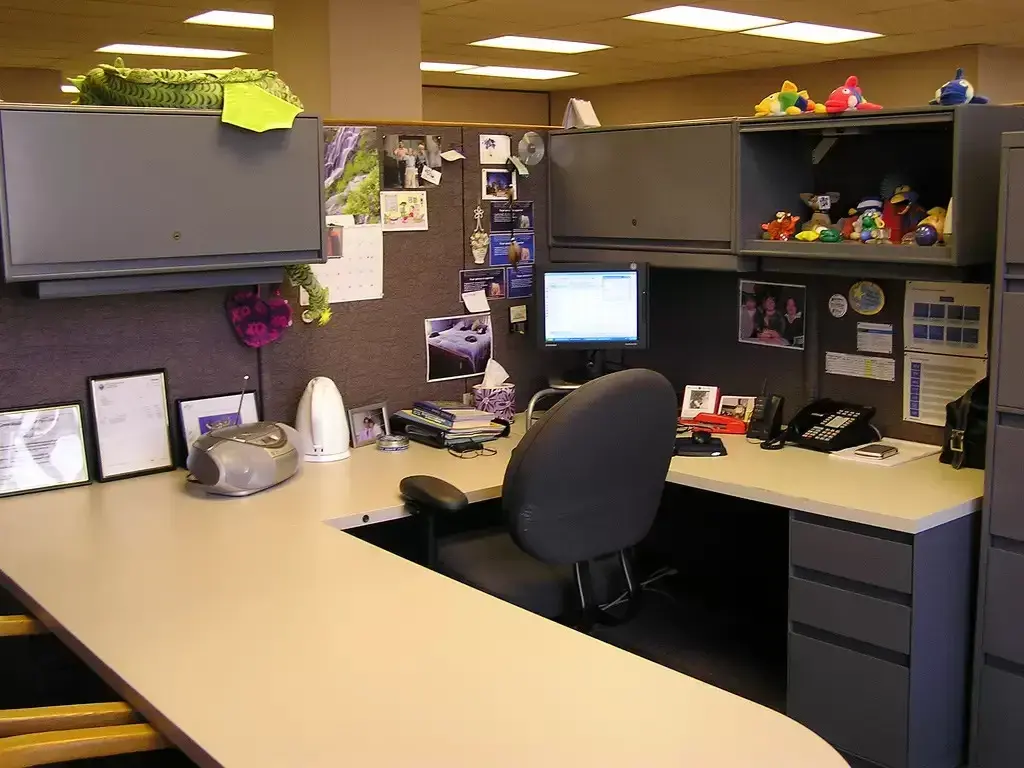 Source: restorationmasterfinder.com
Having a clear and organised office will help keep the mind of those working in the space as sharp as possible. The best way to ensure the office remains clutter-free is by enforcing a policy. Let your employees know they are responsible for keeping their designated area neat and tidy. Sure, you probably have a cleaner come in to handle the deep cleaning, but it's up to the employees to keep the place looking respectable. 
Use a Colour Scheme 
Source: previewpaint.com
Offices tend to look rather uninviting because they avoid any use of colour. However, incorporating a colour scheme, such as the colours of your logo, is a great way to give the space a new lease of life. For example, if your logo has the colour orange in it, you can add some orange toned pillows in the office seating area. Plus, this is a fantastic way to promote company culture. 
Don't Forget the Greenery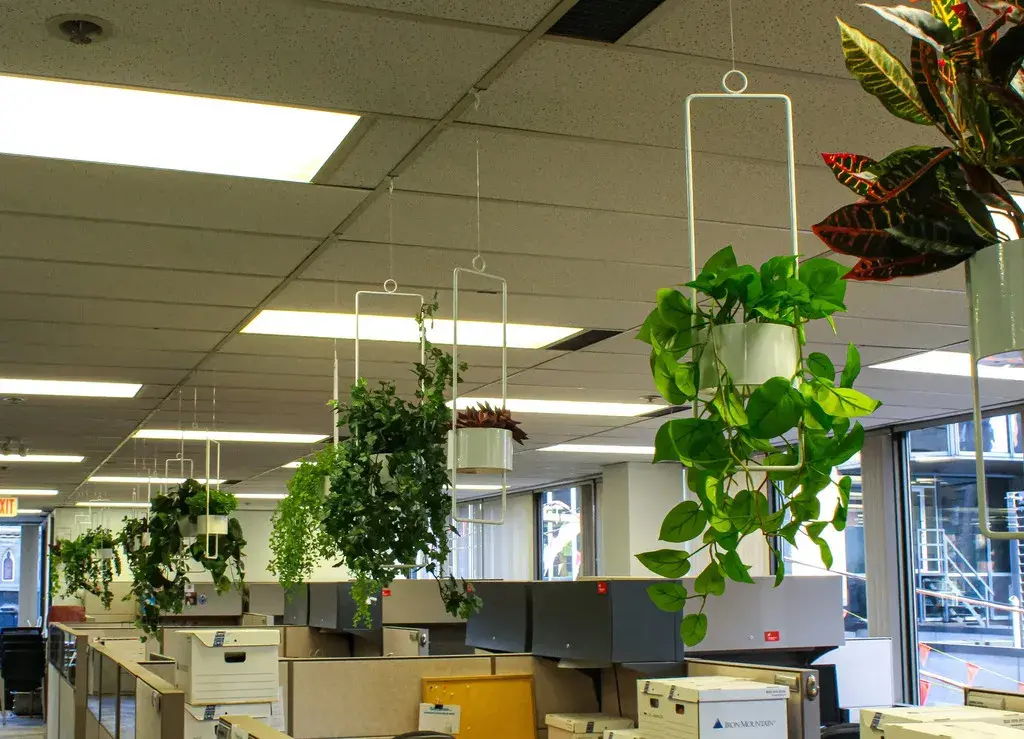 Source: greenscapedecor.com
Plants can help bring life to any room. Plus, studies have shown that having natural greenery in an office can help lift the mood and decrease stress levels. We recommend you opt for plants that require minimal upkeep, for example peace lilies, cast iron plants, Chinese evergreens, or snake plants. Although these office plants are great for the indoors, they still need regular care. Ask in the office if anyone has an interest in plants and whether they would like to be the plant's caretaker!
Pay Attention to the Lighting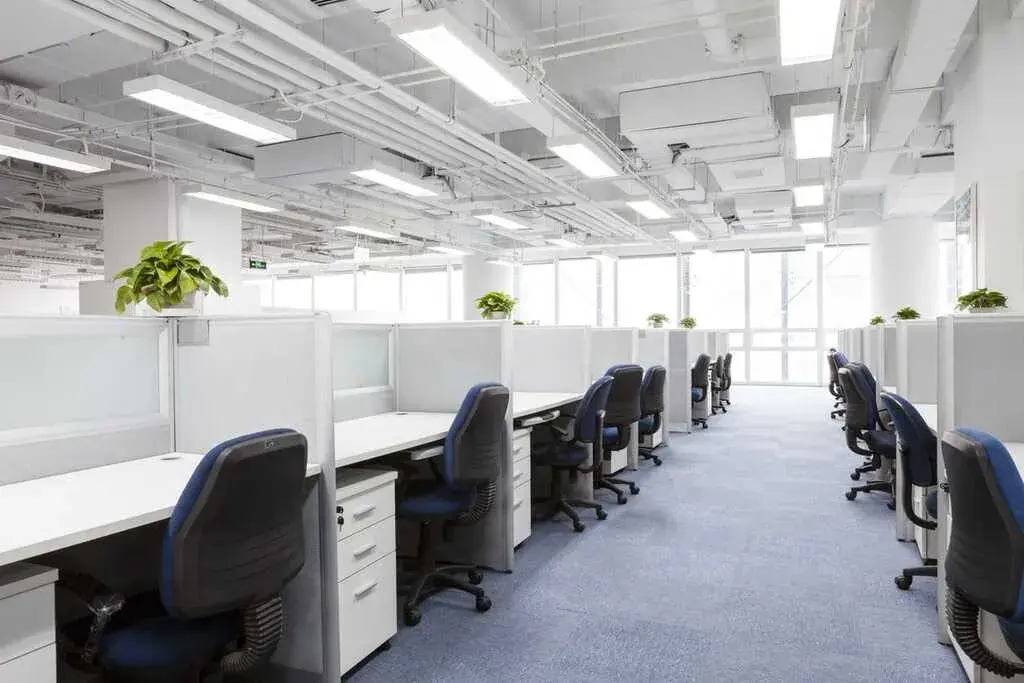 Source: makegreatlight.com
Last but not least, don't be afraid to play with the lighting. Ideally, your office space should have plenty of natural light. However, that's not always the case, so evaluate your lighting options carefully. If you're after a more professional look, we recommend cool lighting. If you'd rather have a laid-back atmosphere, opt for warmer tones. Don't just focus on overhead lights, consider some office headlights and standalone lamps as well. 
Also Read: Best Office Christmas Decorations That You Will Love
Ask Your Employees What They Need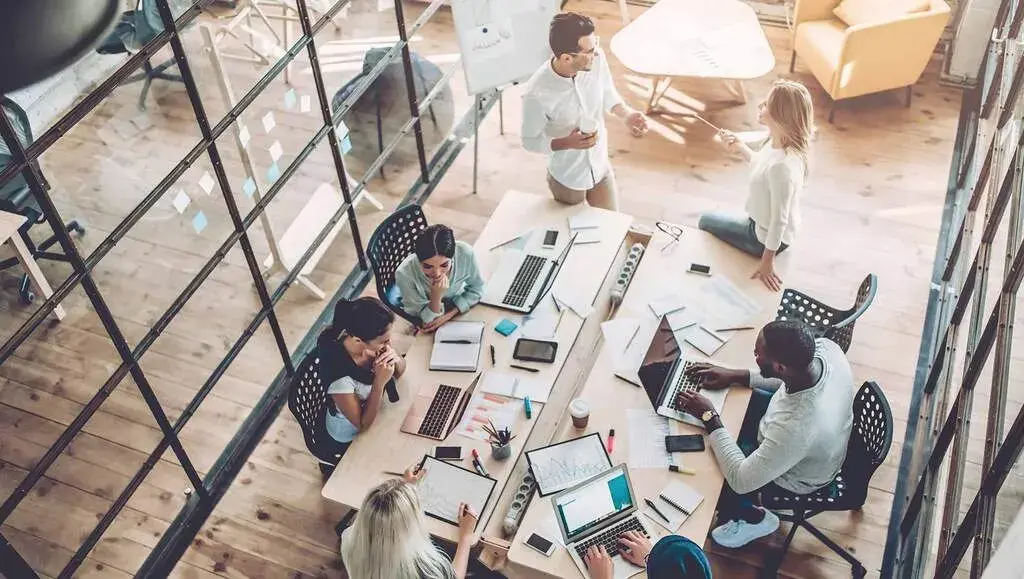 Source: gallup.com
At the end of the day, your office should be a place for your employees to thrive. There's no better way to accommodate to their needs than by asking them what it is they truly want in the office. Send out a quick survey and ask them what's missing. You may not incorporate everyone's ideas, but you'll get plenty of inspiration that will help you make notable changes. 
Most importantly, we recommend that you avoid any viral trends when it comes to interior design. Furniture and artwork can be rather expensive, so you'd rather keep the refurbishments to a minimum. By picking a timeless design, you will be happy with your office for years to come. Don't forget to keep it quirky by adding some personal touches to the space.