Planning Your Kitchen Renovation in Toronto Guide for 2023
For Easy Renovation experts — it's not a surprise that people fall into two major groups when it comes to kitchen renovation: 
For some, a kitchen renovation is a painful, never-ending, costly process that causes nothing but expenses; 

For others — it's a process of turning a dream into reality, enjoying every step, and making thoughtful decisions that are pleasant to make.
If you think that budget is the only aspect that makes you fall into one group or another — you're not exactly right. The approach is the only thing that truly matters. 
Here's how to turn your kitchen renovation project into the highlight of 2023 — and avoid all the mistakes. 
Planning First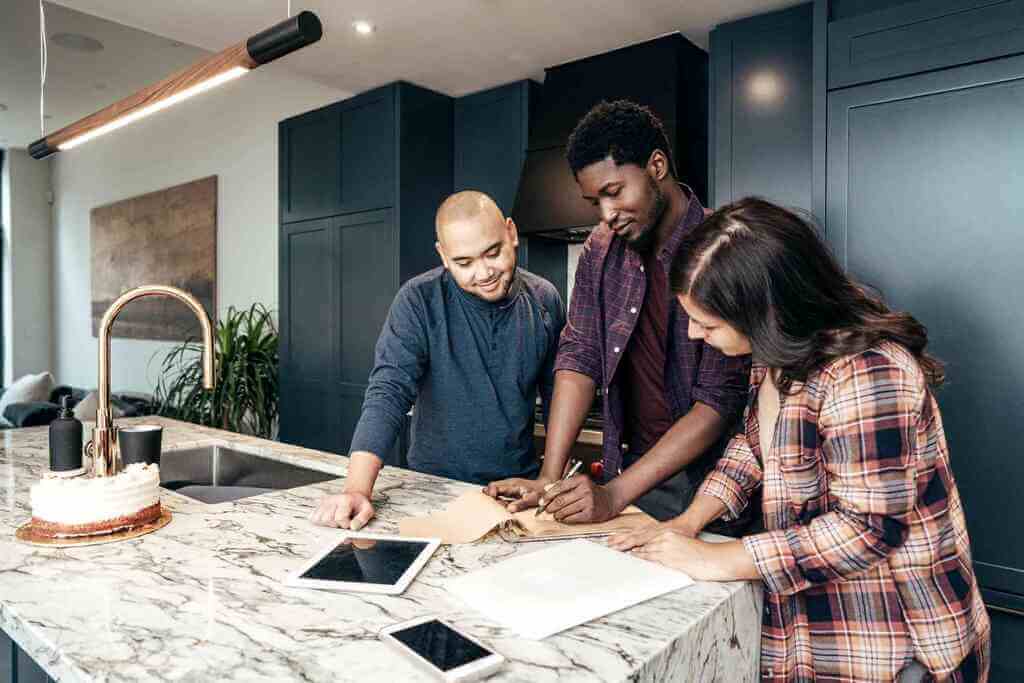 Source: thespruce.com
We all know the feeling — you start your project, get overwhelmed by the mess of magazines, and then give up on planning. But why do this to yourself? If you plan properly from day one, you will be sure to avoid making decisions that you would regret later. 
We have no doubt that you already know some of the steps and you're perfectly capable of making the general plan yourself. Here are the things that often get lost in the hassle, which leads to regrets later. Don't forget to add these points to your plan: 
Make a List of Every Possible Material You Will Need
There are no special rules for deciding what to buy for your kitchen. You can buy only a few things you need, or go overboard and buy everything under the sun. Since you have plenty of money for a renovation — you might as well go overboard.
The most important thing is to make a detailed list of your requirements, discuss it with your partner, and decide what works out best in budgeting, practicality, and aesthetics.
Analyze the Plumbing System Before Doing Anything
How many times have you heard people saying they thought they had put in the right renovation plan — only to find out that there was a water shut-off switch? 
The first thing you need to do is replace your old faucet, or consult an Easy Renovation expert about installing a new one that perfectly fits into your kitchen's layout.
Secondly, you need to install a water shut-off valve. This means that it has to be cut off whenever the water flows into your kitchen. 
No Mercy for Your Old Cabinets
Remodeling your kitchen cabinets is an important element of a kitchen renovation project. If you have second thoughts about it, something along the lines of "they still look good" or "they will serve at least a decade more" — it's not the right approach. It limits your options drastically. A good new set of kitchen cabinets will help you save time and money (since you can adjust every new element to one another, with no need for compromises). 
Hire a Professional Renovation Company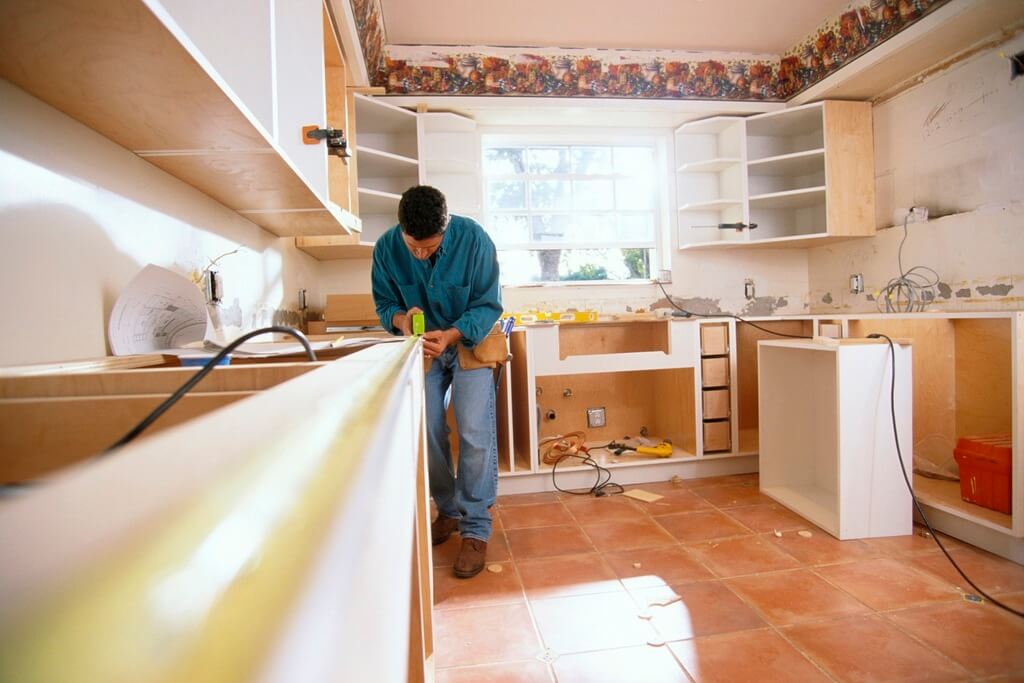 Source: angi.com
In case you think you can do it all yourself and save money — it might be wrong. First of all, you have to be a renovation expert to do the whole project alone and have a list of friends in the business, each with their own type of certification for plumbing system, electricity, gas, and so on. Second — because wasting your own time will not guarantee you any saved money n the result. And most importantly, you'll end up with a kitchen that will have no guarantees at all — for, most likely, the same price. 
Also Read: Kitchen Remodel Ideas & Tips That Will Help You Spruce It Up With The Least Effort
Think of Resources (Time and Money)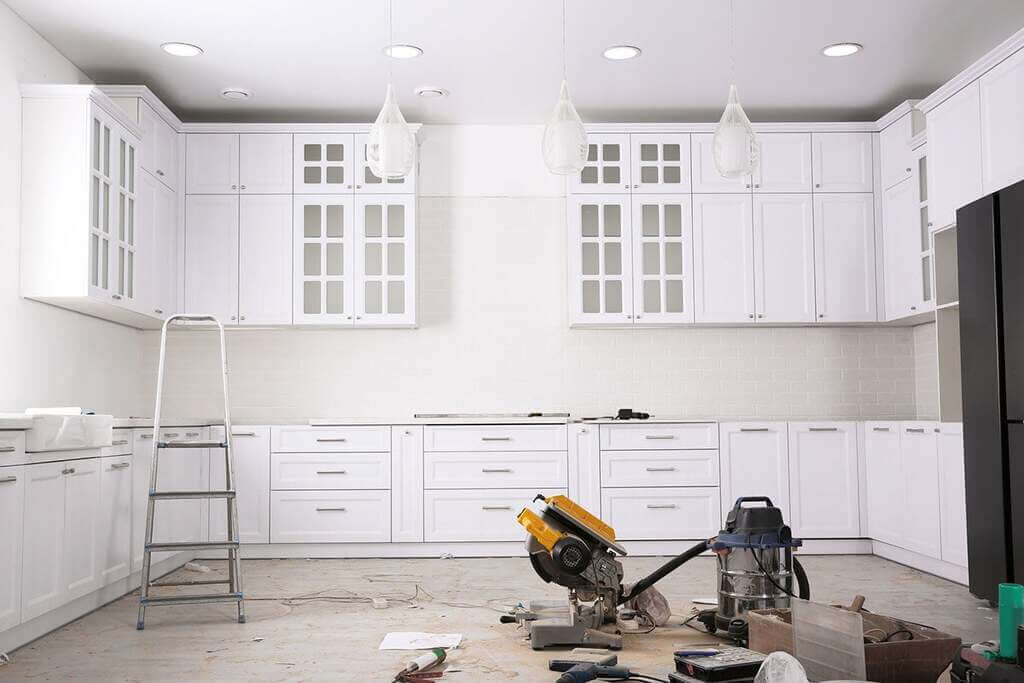 Source: bobvila.com
Your resources are not endless, and you definitely should plan them ahead. Nothing looks sadder than an abandoned, half-finished kitchen renovation. 
How Long Does Kitchen Renovation in Toronto Take? 
It will take approximately 1.5 weeks. This is the amount of time you will need to arrange your work schedules and keep them open during this time. You should also organize your team and plan to have a backup, so you can be sure that all your needs are taken care of during this period. 
Are Kitchen Renovations Expensive? 
Most of the time, it's not. You should think of the building costs that are usually around $17,000 and the materials costs around $16,000. The overall cost of your kitchen renovation greatly depends on its size and your materials of choice, but in general — with a good renovation company, like Easy Renovation, you can expect it to be between $32,000 and $40,000. In case you decide to do all the things yourself — the cost is impossible to predict. 
Final Advice 
There's definitely a list of things you can do yourself and save money, but if you are not sure — don't try. And let the professionals do their thing. They have plenty of experience, they know how to make things happen, they have the materials, and will complete your kitchen renovation project in no time at all.