Smart Renovation Ideas to Add Space and Value to Your Home
It's no secret that adding space to your home almost always automatically increases its value. On average, adding living space can increase your house's value by around 5 percent. Of course, most people undertake a renovation to improve their daily life, and that's reason enough to expand.  However, renovations can be tricky, costly endeavors, so you may be stuck on where to start. Let us throw you some smart renovation ideas to consider. 
Full Kitchen Remodel 
Kitchens are huge selling points in houses, so kitchen remodels ideas can add a lot of value to your home. These kinds of remodels can be costly, but there's a lot of wiggle room when it comes to doing kitchens. 
While the national average cost of a kitchen remodels is pretty hefty, these projects can span from affordable to expensive.
It all depends on what you want to do, who you hire, and how big the project is. It also helps to do some of the work yourself. 
Add or Extend a Bathroom
Bathrooms are another big spotlight on houses today. A large house is very hard to sell if it only has one bathroom. In fact, most houses are expected to have two bathrooms these days.
One small way you can add space and value to your home is by adding another bathroom or expanding a half bath into a full bath. 
Adding an entire bathroom will undoubtedly be a more significant, more expensive project, but expanding a smaller bathroom can be an excellent middle-ground solution. 
Add a Pool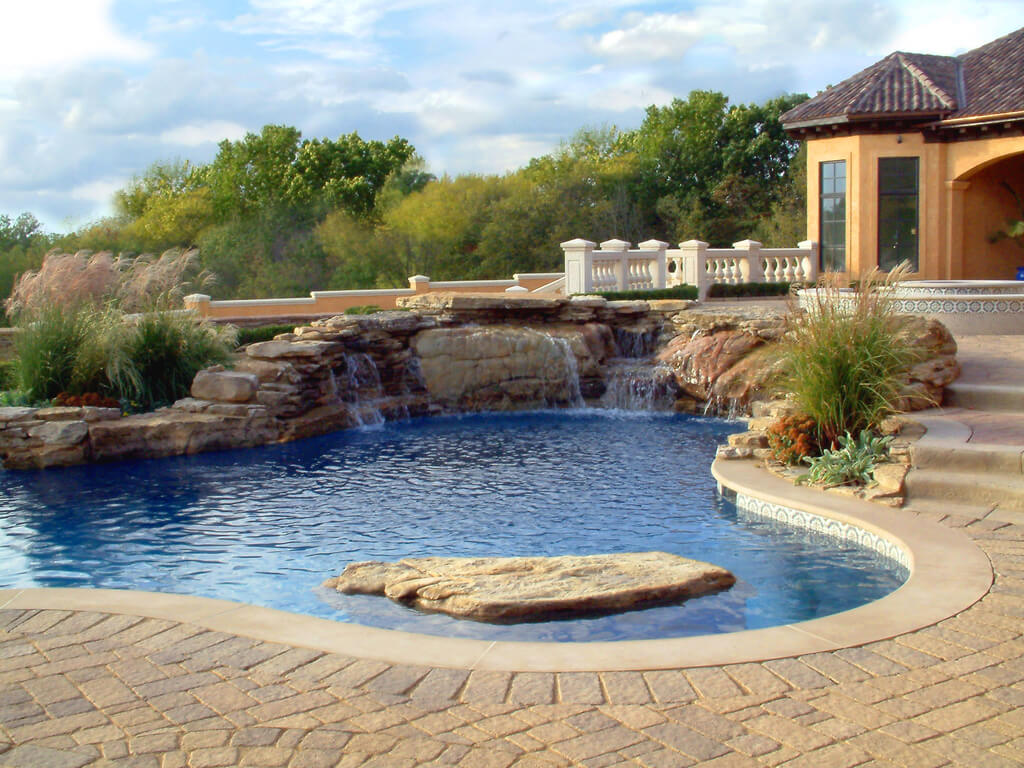 Source: absolutepools.com
When we think of adding space, we tend to focus mainly on the house itself. However, adding a pool to your yard can increase your home's value by up to 7 percent under the right conditions. 
If you live in a climate that's warm all year round and your yard has enough space leaving a grassy area, then you might consider putting a pool in.
In-ground pools are more complex and expensive projects, but many people think they look better. Above-ground pools are easier to install and cost less, but they don't add much to home values. 
Pools also require regular maintenance, so be sure to factor those costs into the project.  In terms of risk, a pool is probably the riskiest of all improvements if you plan to stay in the house longer than five years. While it looks great the day it is finished, older pools have a tendency to have problems that are expensive to solve. 
Finish the Basement 
Many houses have unfinished basements that tend to become the de facto laundry room, gym, storage, etc. They're not very impressive or pretty, but finishing them can add a lot of usable space to your home.
You can finish a basement by putting up drywall, adding lighting fixtures, and installing flooring. With some paint and furniture, your unfinished basement can instantly become another bedroom, a playroom, a family room, and much more. 
Knock Out Walls
When we think about adding space to our home, we usually picture creating rather than taking something away. But by knocking out some walls in your home, you can create the coveted open concept plan that many people dream about. 
While you may not be adding square footage to your home, you can give the illusion of more space by opening the floor plan up. 
What Can You Do Yourself?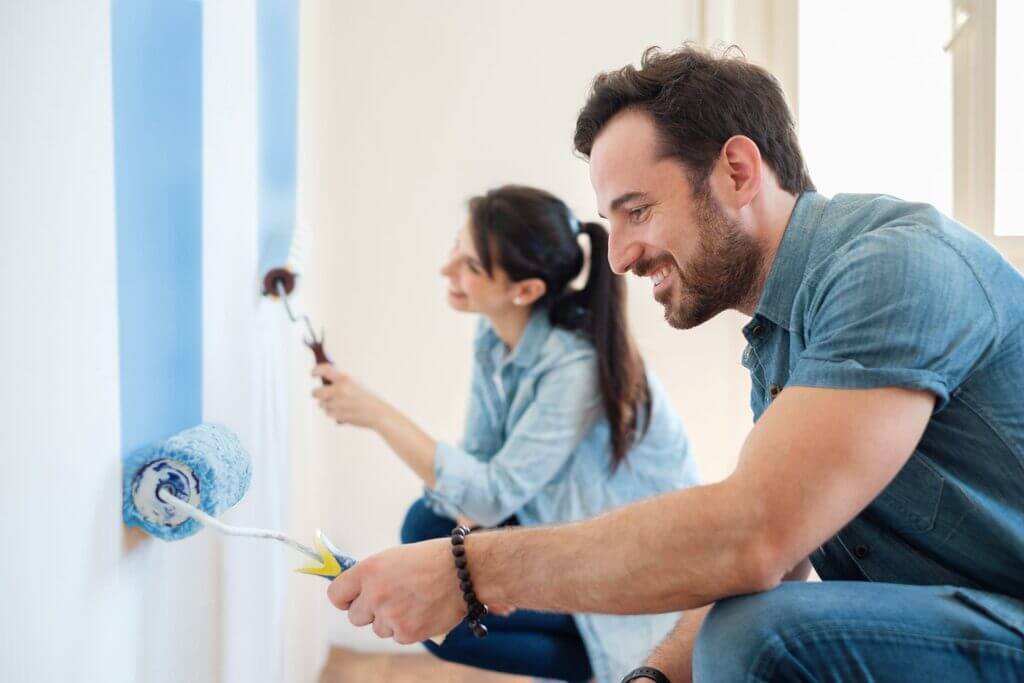 Source: houseaffection.com
If you consider yourself handy, you can do a few things yourself to add space and value to your home. Consider researching some of the following projects that you may be able to complete on your own: 
Painting

Putting up drywall 

Spackling

Removing/installing cabinets

Replacing sinks/faucets

Flooring

Building a deck
Some of these projects are very small, while others are bigger feats. It's up to you to evaluate your skill level and decide if you're ready to tackle the plan. 
What Do You Need a Contractor For?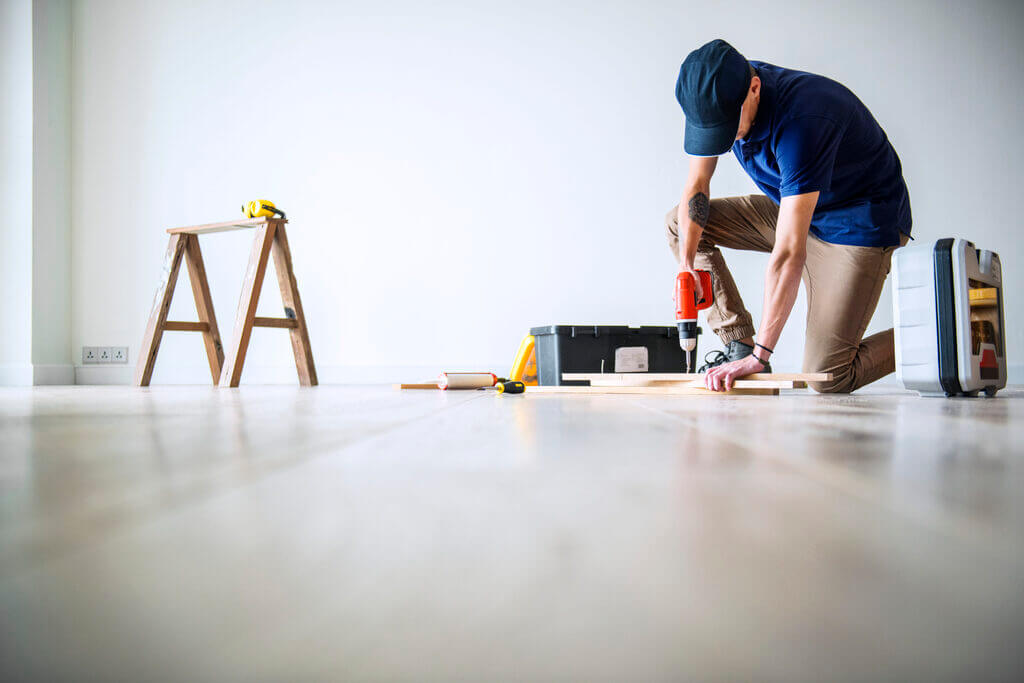 Source: ofacade.ru
General contractors are ideal for larger, more involved home improvement projects. They have the experience, expertise, and network to get the job done right. Plus, they know all about the kinds of permits and permissions.
Many DIYers don't feel comfortable with anything involving plumbing and electrical work, so it's always a good idea to contact a contractor when you run into these projects.
Contractors are also great for: 
Home additions

Room expansions

Demolition 

The whole kitchen remodels

Whole-home remodels

In-ground pools

High decks
As a general rule of thumb, if you estimate a project will take longer than one week to complete, hiring a contractor is a good idea. Whenever you work with a contractor, you should always ask them to guarantee that they will use construction mats to prevent both their trucks and their workers from damaging your lawn and property. 
Also Read: 4 Ideas for Retro-Style Home Renovations
Getting Permits and Permissions
Permits can be a hassle. There are fees and some red tape.  However, those permits are often there to ensure that your home remodel is done to modern standards. Ultimately, most of this red tape benefits you in the end.  However, it can become a legal nightmare if you don't secure the correct permissions. In the worst cases, this mistake can affect your property value, cause you to have to pay fines and even force you to tear down and rebuild. 
Typically, you will need permits from either your city, township, or county government, depending on which one has jurisdiction over your property.  In addition, you may need permission from your homeowners' association, if you have one. Even though your HOA is not a government body, the HOA Board could get lawyers involved to try and stop you if they don't approve what you are planning.