Understand the Difference Between Renovation and Remodeling
Renovation and Remodeling, the two words often used interchangeably, are significantly different from each other. Most homeowners remain unaware of the difference between these two commonly used home improvement terms. Though both the projects aim at altering an existing property's appearance and structure to make it look better, their cost and the construction type vary considerably.
For homeowners looking to give their home a facelift and revamp its appearance, it is essential to know what these similar terms mean to understand under which category their project falls for assistance in estimating the cost, inspection needs, and other project-related planning.
Homeowners plan to upgrade their property when it starts to look old, or they wish to enhance the functionality and make it look more modern and aesthetically pleasing. To accomplish it, they will either have to completely alter the structure and form of a space or make some changes to a living area to restore it to its original position or improve its appearance. The former is known as remodeling and the latter renovation.   
Let's understand in detail the difference between renovation and remodeling to facilitate decision making:
Renovation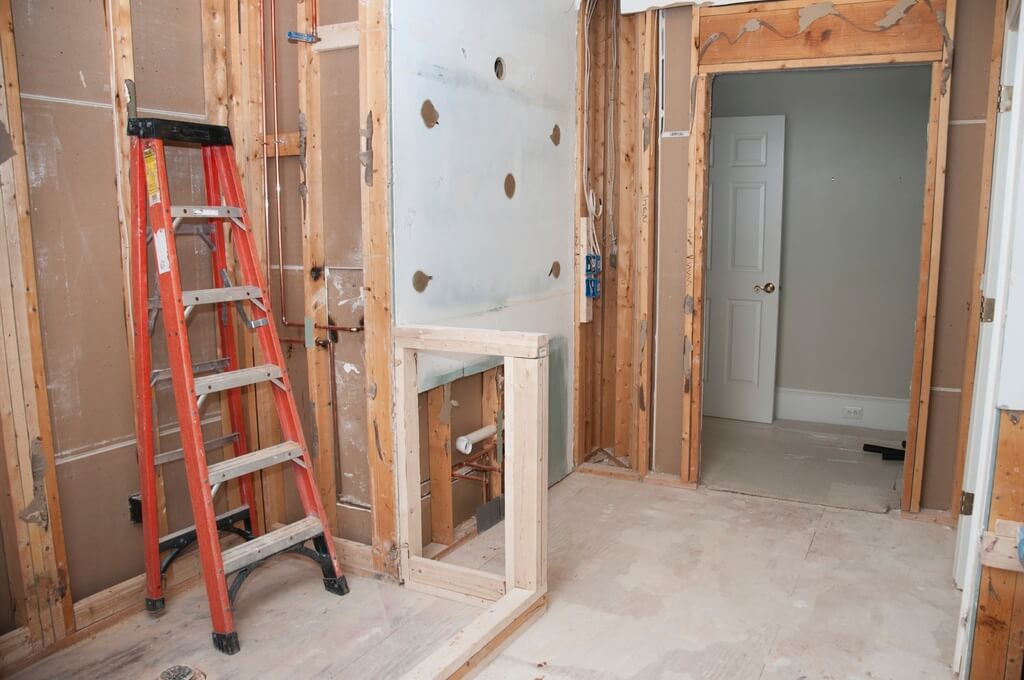 Source: houseandcarriage.com
Renovation means restoration or revival of a room or space that is damaged, old, broken, or in a state of disrepair and requires a major refurbishment to make it worth inhabiting again. Renovation projects can range from small to extensive, depending on the needs and budget. Several times it is more feasible to restore or repair an existing building than adding on to it. Restoration is making cosmetic changes to a structure without changing its functionality or purpose.
Renovation projects may or may not require permits from the authorities, depending on the type of job.  Several homeowners who are DIY enthusiasts consider renovation as it is more user-friendly.  
Some popular residential home renovation projects include minor home repairs, repainting, updating appliances, hardware changes, tiles and floor replacement, landscape, and irrigation changes, cabinets refacing, door, window, roofing, furniture, and plumbing fixtures replacement.
Remodeling

Source: control4.com
Remodeling is a project undertaken to completely transform or alter an existing structure's layout and style. It involves changing the design, purpose, and use of a given space. When a homeowner considers remodeling, the main purpose includes enhancing the home's functionality, increasing the square footage area, and offer the house a new look and feel. Remodeling changes a home's aesthetic and its curb appeal. For a remodel to happen, the structure need not be in a poor state remodeling depends on the changes and the occupant's needs and preferences. Remodeling is the only practical solution to alter poorly designed homes.
Most remodeling projects require a permit from local authorities. Homeowners consider hiring professionals for remodeling projects as they need specialization to accomplish. 
A few examples of popular home remodeling projects include demolishing walls to combine rooms, kitchen island installation, changes in a room's layout, room or story additions, roofing, garage enclosure or addition, and raising ceilings.
Also Read: 7 Modern Home Renovation Tips For Old Houses
Which is Costlier? Renovation or Remodeling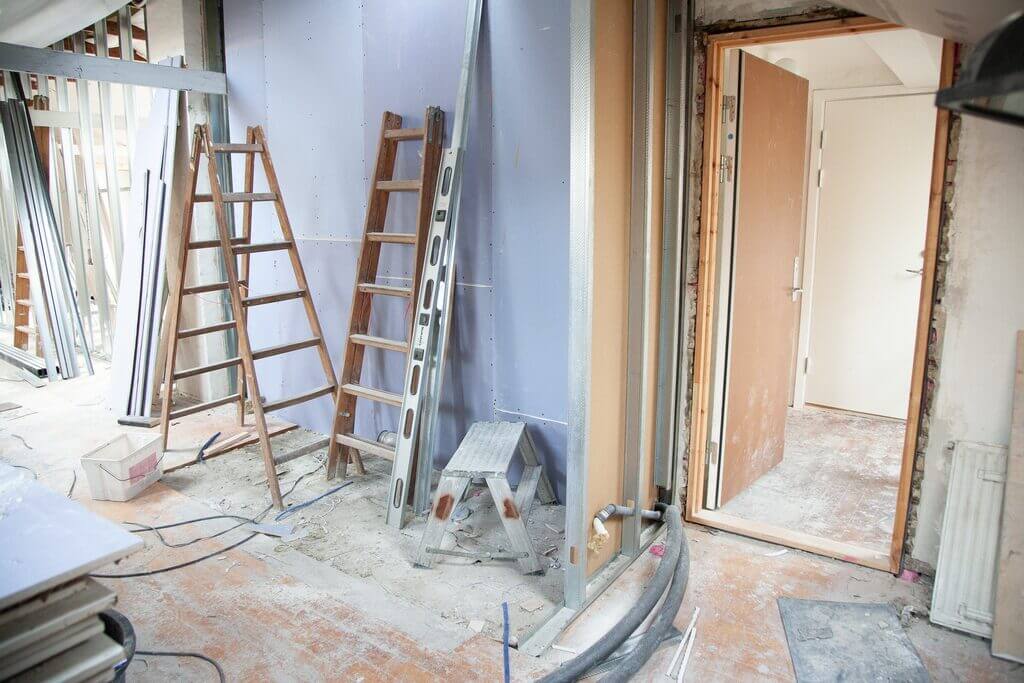 Source: meesterenmeester.nl
Remodeling projects always cost more than renovation jobs. It is because remodeling is more complex and involves making changes in the home's structure. It often requires necessary permits, assistance from different professionals, and reconfiguring several things. The material cost to complete the projects is also high, which adds to the project complexity and overall expenses. 
Also, renovation costs less and encompasses updating the home's useful and basic features. Therefore, it pays off better and offers a higher return on investment when a homeowner wants to sell the house anytime in the future. Several home renovation projects recoup 80-90% of their cost at the time of sale. The ROI of remodeling projects is less than renovation projects.
To summarize, renovation means making simple repairs and fixes, updates or upgrades, replacing old things with new ones in a home, and remodeling means altering a space's use, increasing its functionality, and giving it a fresh appearance. Both renovation and remodeling are big decisions for homeowners and require careful deliberation.
Before choosing to renovate or remodel, consider factors like budget, space availability, time, and need, scope, age, condition of the home, and urgency of the project. Whether looking to remodel or renovate, always choose projects that offer the best resale value.