A House In Between The Woods: La Binocle
La Binocle is one of the most unique residential houses which are located at Canada and it is situated in a landscape of 9,558 square foot which is a standard size of house for the living of a small family and this seems to be one of the best creations of NatureHumaine which is no doubt a very unique design.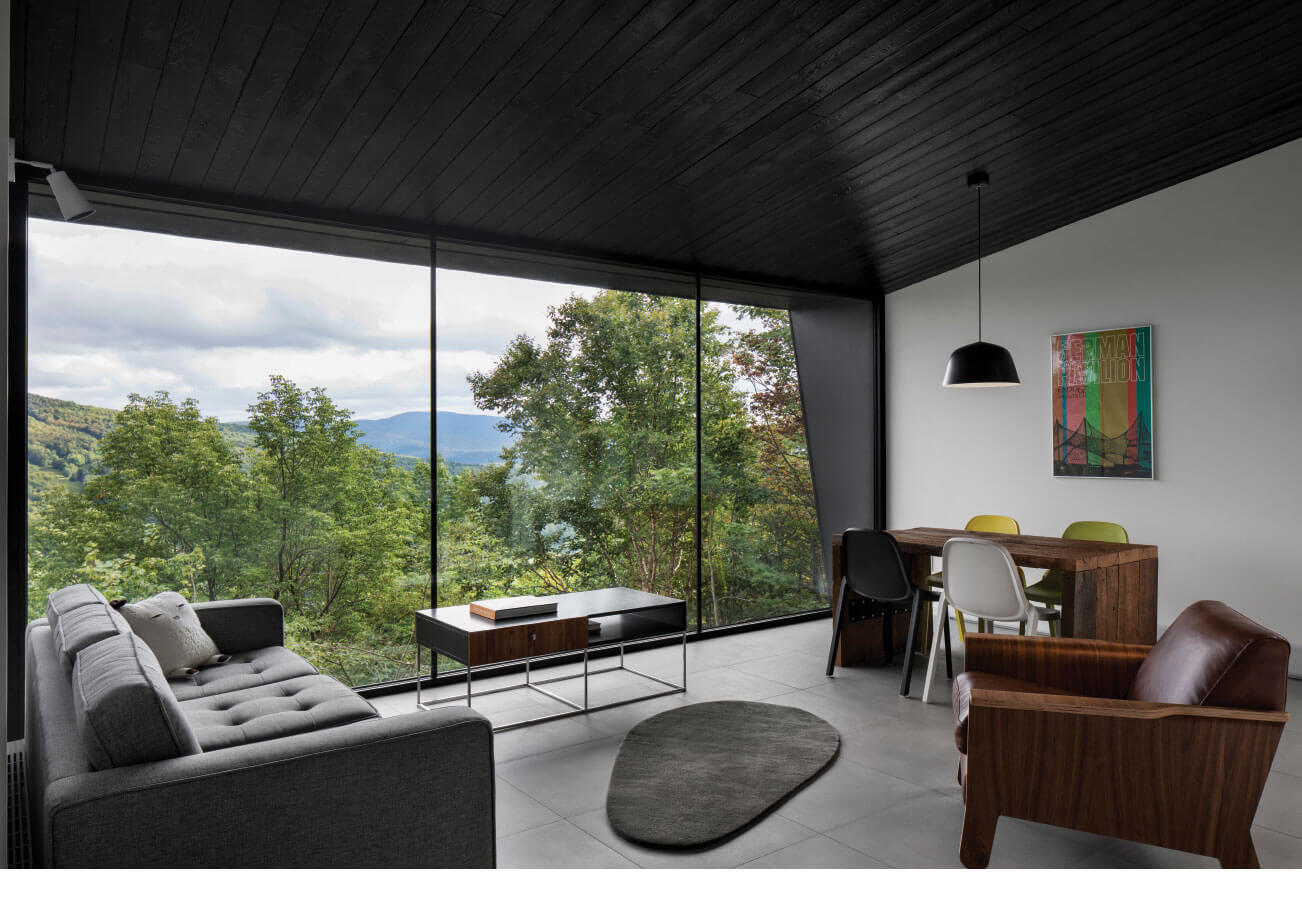 Source: opumo.com
The construction is literally made in between the woods and the scenic beauty around the construction seems to be very beautiful as well as soothing and the place is literally a heaven for all the nature lover and if you are the one who loves to be in a peaceful as well as quite place then this house would prove to be the best for you.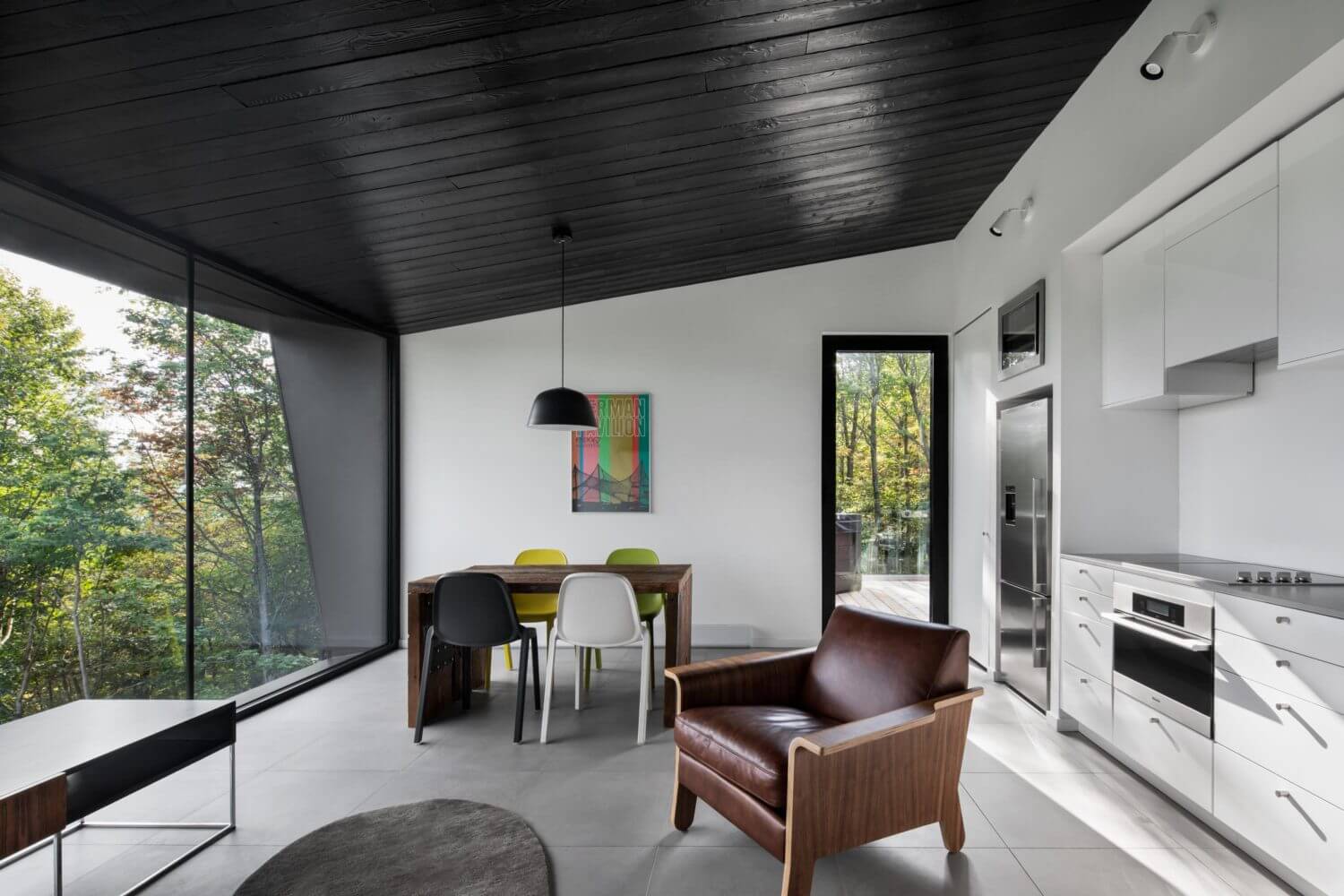 Source: 1000p2.com
Here you would be able to see two black blocks one is bigger another is the smaller one the two blocks are connected to each other by a small wooden passage. So it is basically a two room residential house so in one block dining room, living room, kitchen area and another block has got the bedroom, as well as washroom space and everything, is organized in very beautiful and it seems to be a perfect holiday residential.
Also Read:- River Connected Villa Of Queensland: V House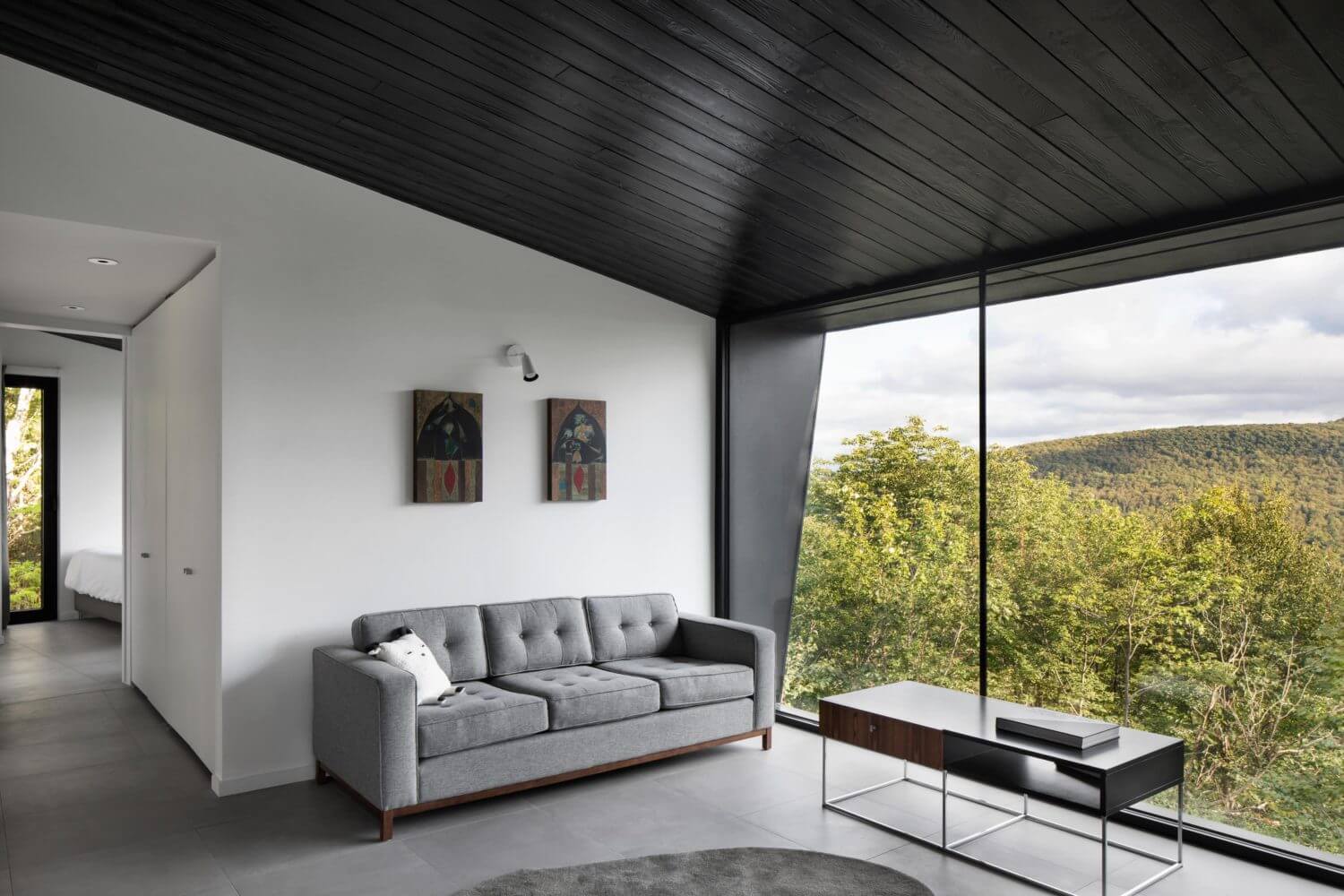 Source: 1000p2.com
Both the block has got a huge glass window setting through which you can watch through and enjoys the natural view of the place. The entire interior of the house has been kept minimal which makes the house look even better.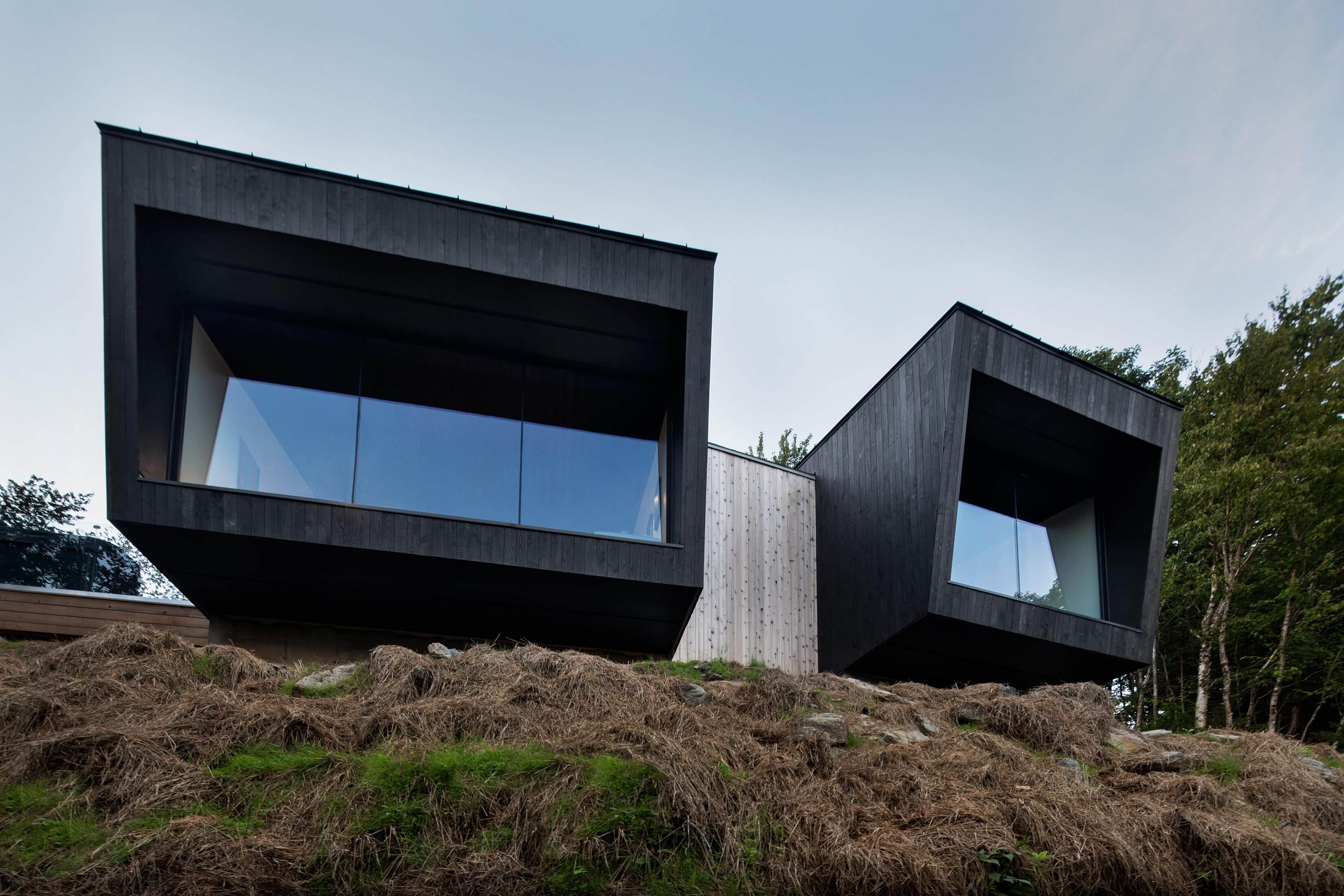 Source: i.pinimg.com
In the bigger block of the house you would be able to see some sofa setting in one side which you can use as a living corner of the house and in another side you would be able to some chairs as well as a table which can be considered as the dinning corner of the house.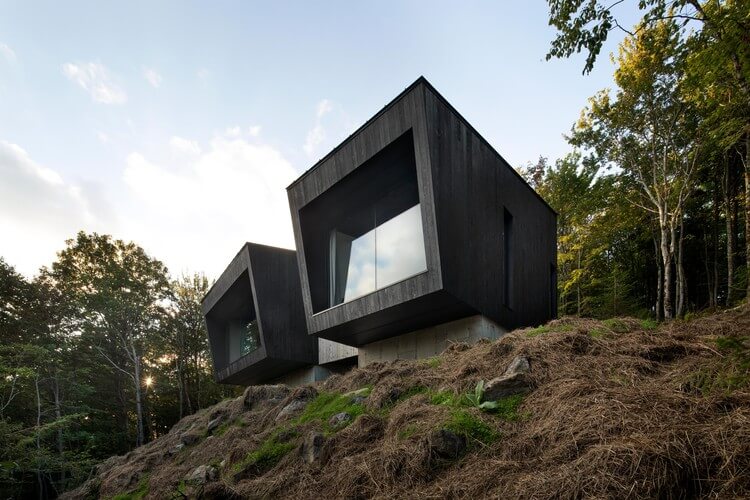 Source: adsttc.com
At the exterior of the house, you would be able to see a wooden path which would take you to the main gate of the house. All though the washroom space of the house is not that much but it is pity well decorated which would give anyone a luxurious vibe.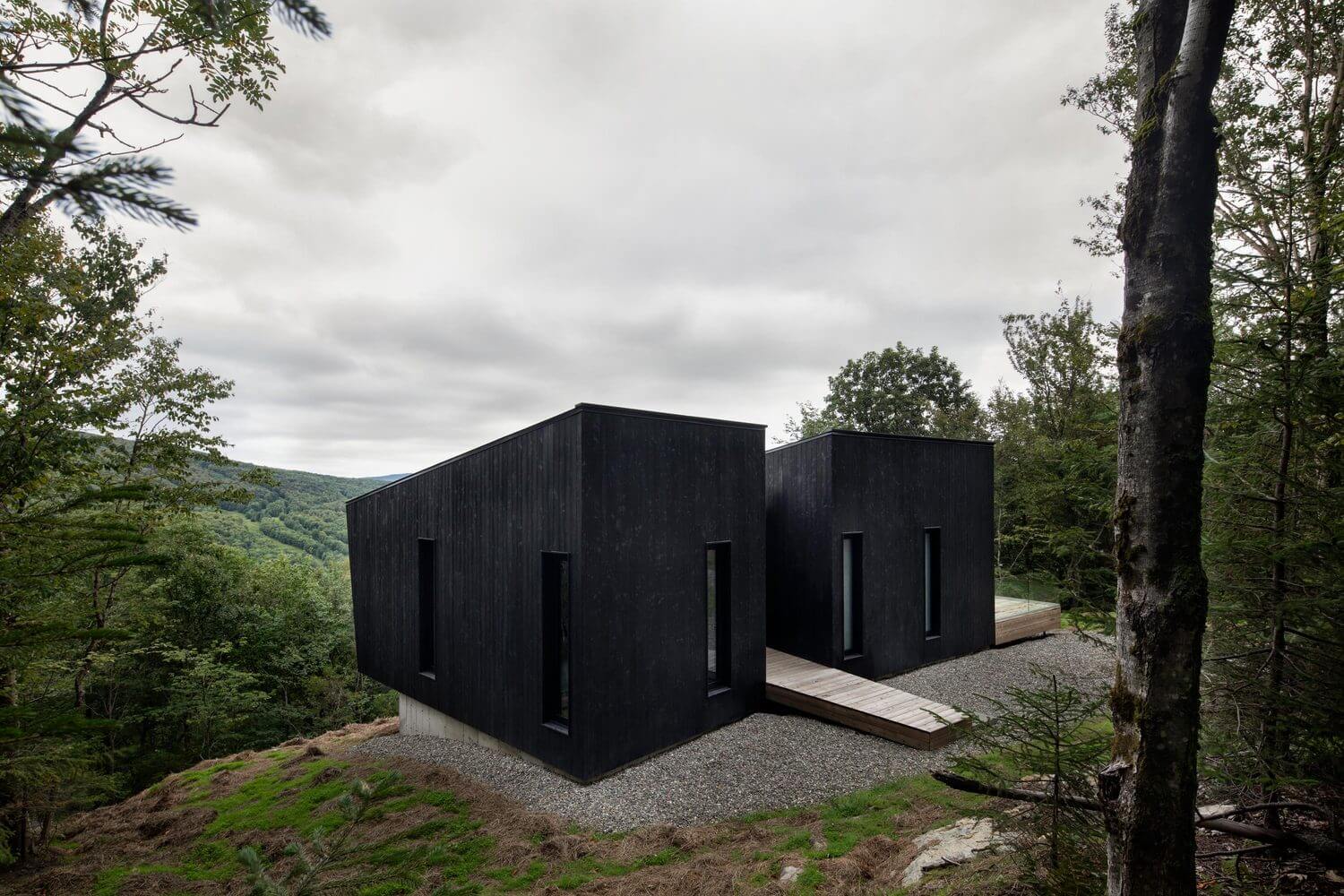 Source: adsttc.com
The all white interior, as well as black exterior, makes the La Binocle look amazing and if you are the one who wants to escape from the crowded city life for weekends then you can consider checking this place out and it is for sure that the place would please you for sure.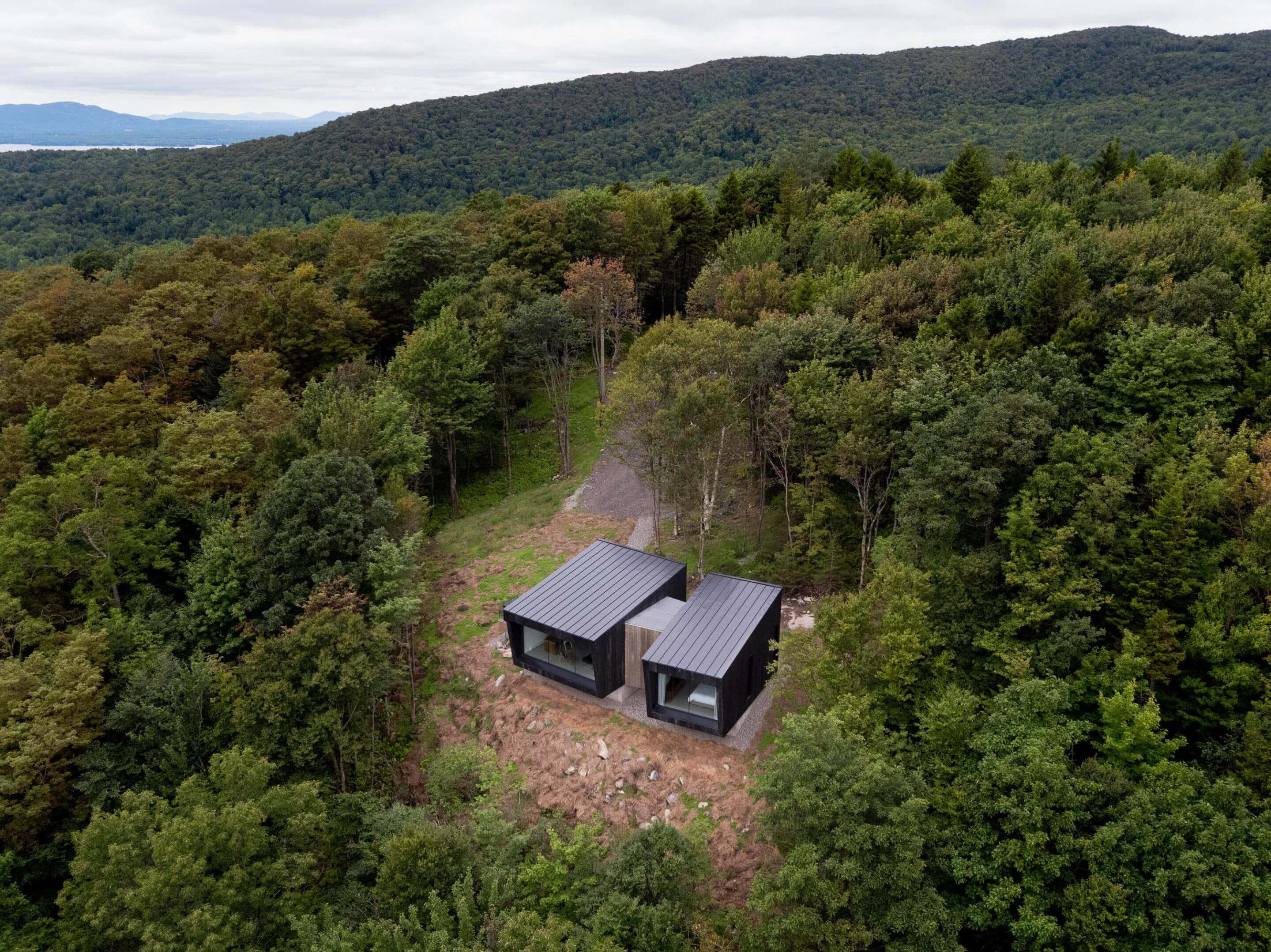 Source: ignant.com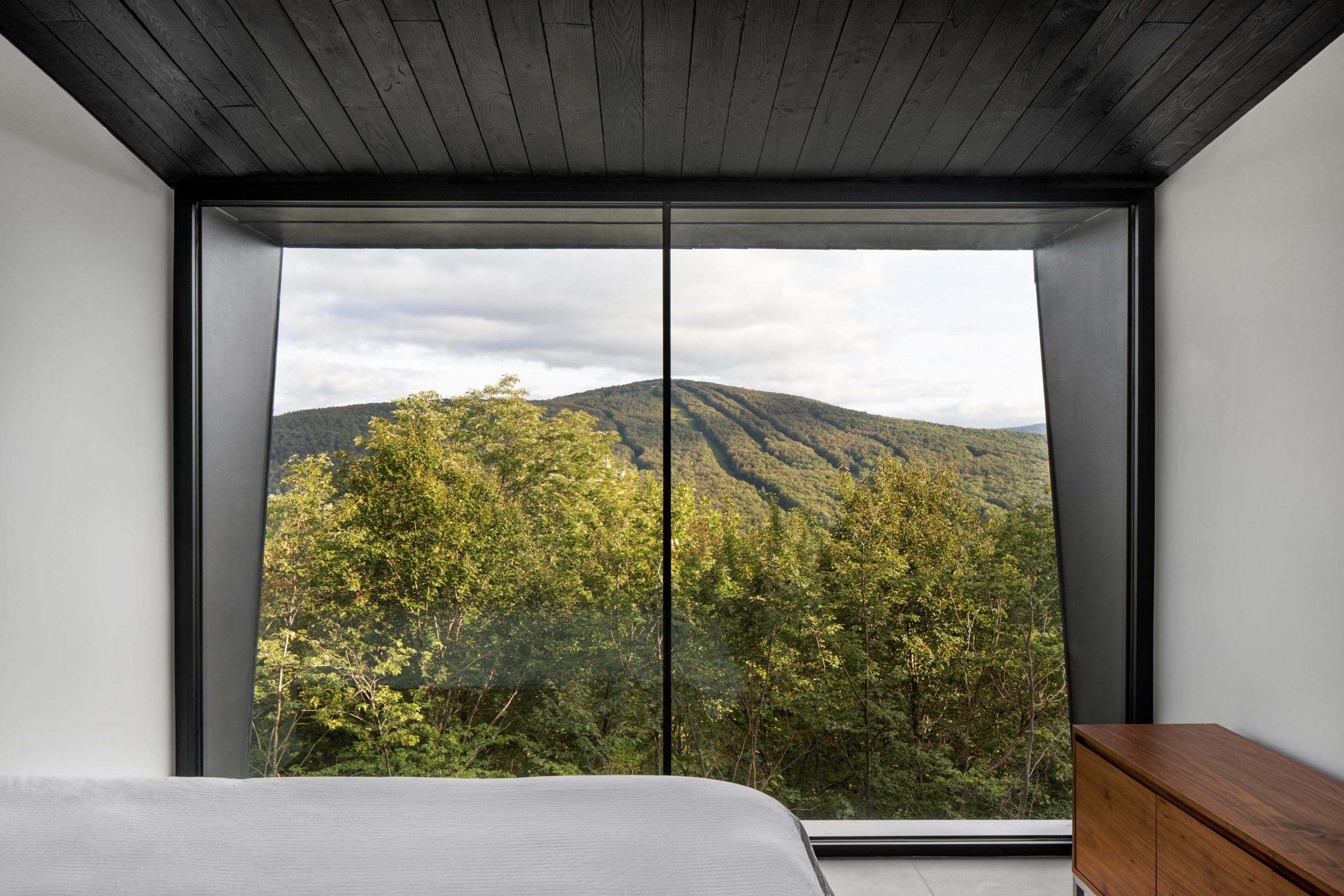 Source: ignant.com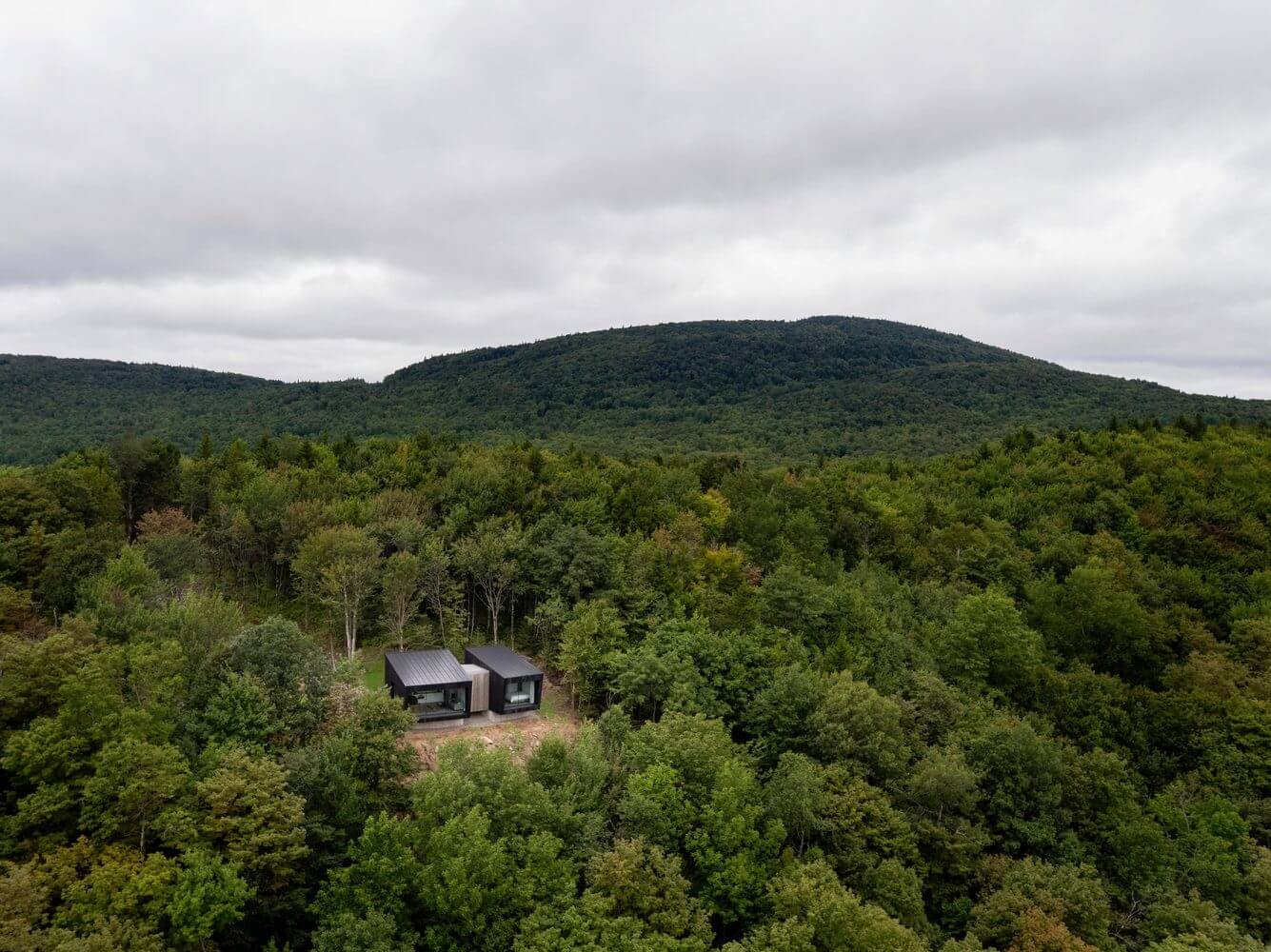 Source: adsttc.com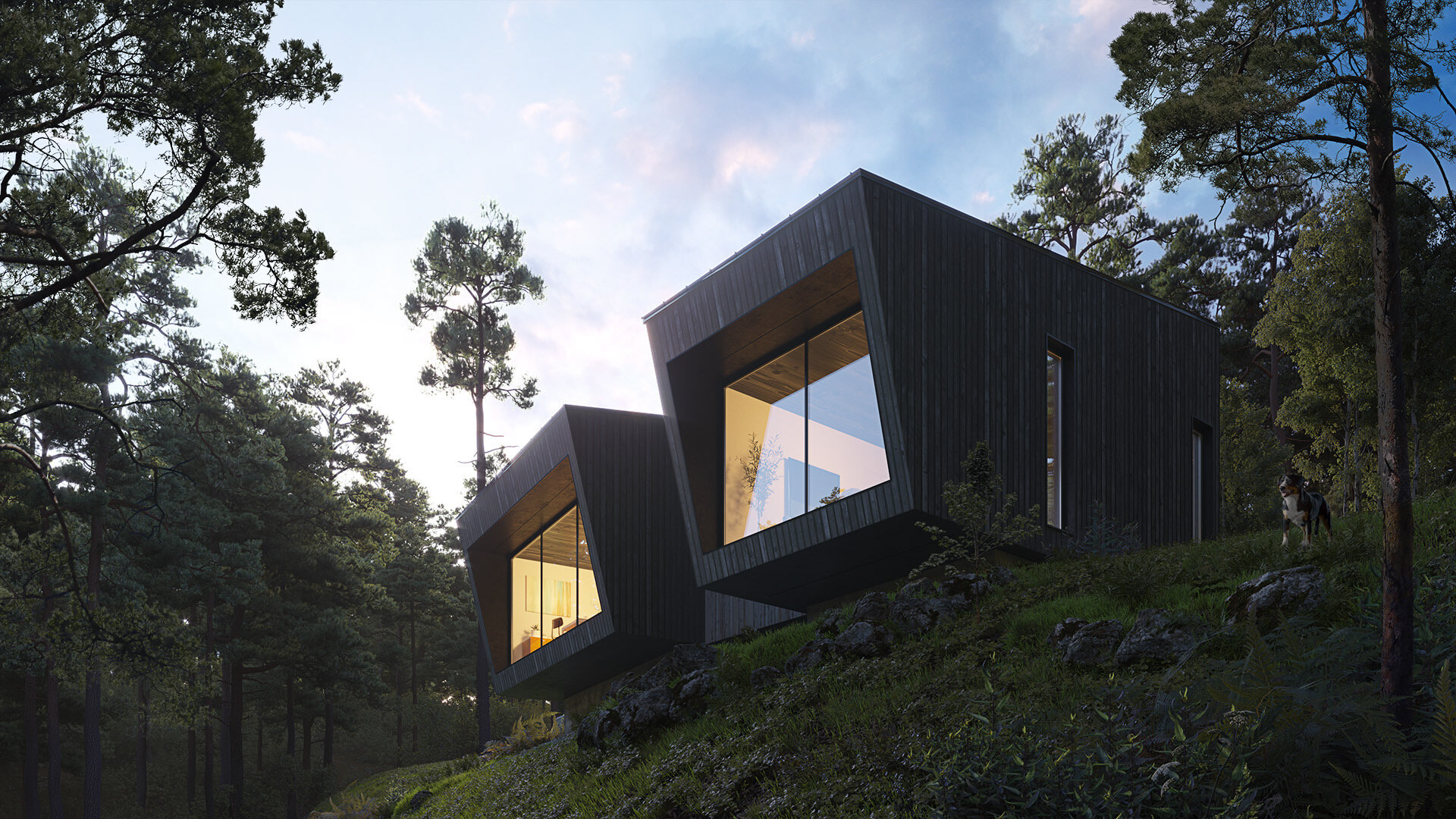 Source: behance.net