Top 10 Law Firm Office Designs
The law firms of the past featured small, cramped offices, intimidating shelves of law books, and dark wall colors and furniture. Fortunately for law firm employees and clients, many offices today are updating their look with more open concepts, brighter and lighter colors, and personal touches. The law firm office designs below are some of the most innovative and modern around.
1) Wilkinson Walsh + Eskovitz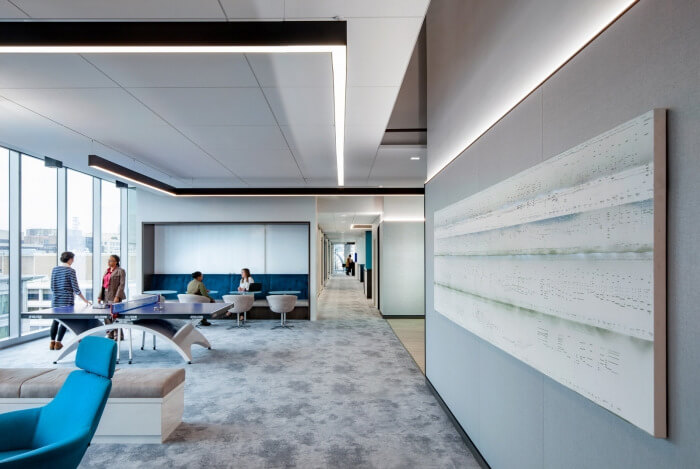 Source: ibanquan.com
Wilkinson Walsh + Eskovitz is a trial-focused law firm in Washington, D.C. As a boutique law firm, their office design embodies their unique culture. The glass walls and black trim create a relevant, yet timeless look. The open and bright environment encourages clients and employees to enjoy the office space. While there are smaller spaces for work lounges and huddle spaces, there are also a variety of open-concept meeting rooms throughout the office.
2) Zashin & Rich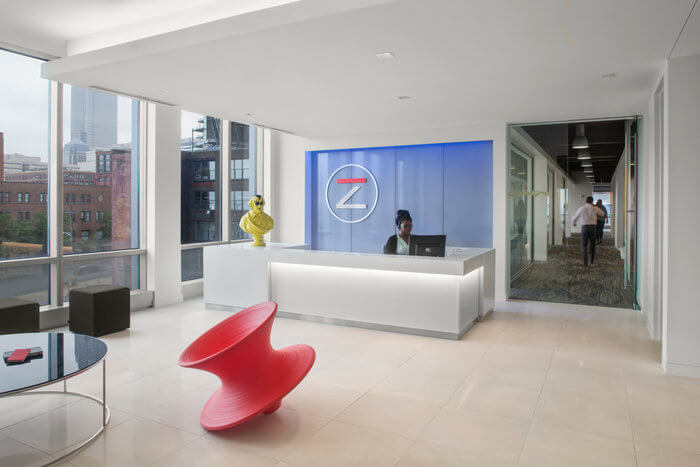 Source: i.pinimg.com
A Cleveland, Ohio-based law firm with a focus on workplace and family law, Zashin & Rich has an atypical office design – even when compared to the most modern ones. To honor the "Rock 'n' Roll Capital of the World," this space was inspired by the Sex Pistols' neon yellow and pink "Never Mind the Bollocks" album cover. The open space has manipulated acoustics, so there is verbal privacy without creating visual barriers.  
Also Read:- Interior Design For Your Modern Home Or Office : The Decorating Secrets
3) Gunderson Dettmer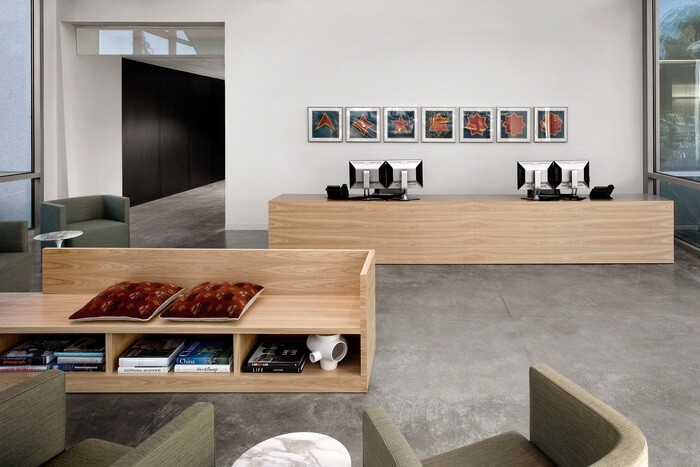 Source: officesnapshots.com
Gunderson Dettmer in Redwood City, California is one of the nation's leading business law firms. Their new design reflects their prominence in the corporate law, while maintaining their homegrown roots. With nearly half the interior walls made of glass, all the interior spaces are permeated with daylight. In addition to the individual offices, there are collaboration spaces to create camaraderie among employees. The flexible, open spaces allow for ongoing collaboration.
4) Thomas Law Offices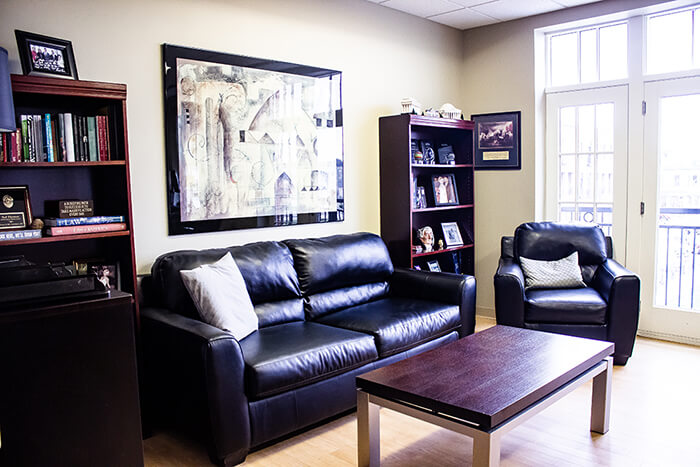 Source: googleusercontent.com
Here's a personal injury law firm in Louisville, Kentucky that focuses on client comfort with their office design. Thomas Law Offices offers a warm, inviting space. The placement of furniture and the color of the walls are designed to promote calm and positive feelings. There are ample windows to allow sunlight in, which brightens the rooms and general atmosphere. Employees are encouraged to collaborate in more intimate settings to ensure productivity and efficiency are at their peak.  
5) Stradley Ronon Offices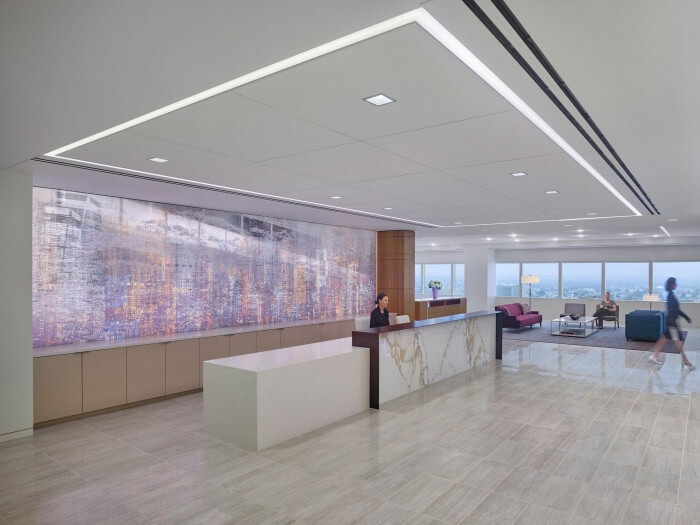 Source: officesnapshots.com
In Philadelphia, Pennsylvania, Stradley Ronon Offices handles high-risk, high-stakes litigation. When redesigning their office, they wanted the focus to be on collaboration and flexibility, to adapt to their ever-changing needs. When clients arrive, they are greeted with a view of the city, the Philadelphia Art Museum, and the Schuylkill River. Flexible conference centers allow for ample client space and opportunities for community engagement. Employees also have a more connected environment to work in.
6) Orloff Lowenbach Stifelman & Siegel, P.A.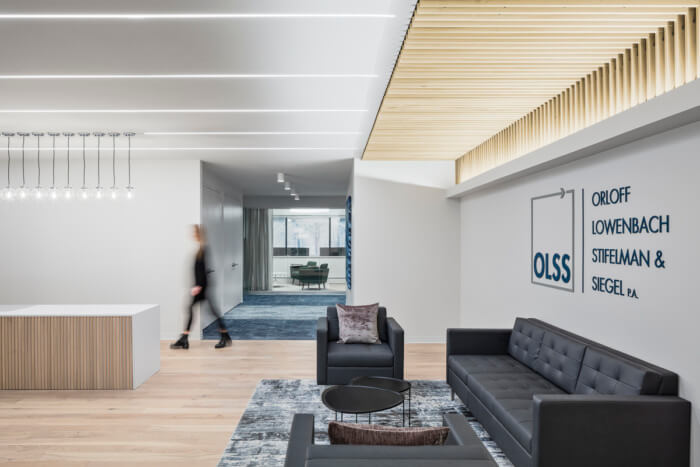 Source: officesnapshots.com
This law firm in Morristown, New Jersey focuses on providing clients with high service standards and interpersonal familiarity. The office of Orloff Lowenbach Stifelman & Siegel, P.A. presents itself as lighthearted and positive. A unique feature is their café, that was designed with clients and employees in mind. Throughout the office, you'll find soft line work that provides a more intimate feel. There is also a contemporary library filled with books to celebrate the practice of law.
Also Read: Most Creative Contemporary Office Ideas From All Around The World
7)  Husch Blackwell
Source: officesnapshots.com
As a tech-savvy, client-driven law firm in Chicago, Illinois, Husch Blackwell's office design focuses on mentoring, learning, and collaboration. The company's culture was designed into the space, so it's activity-based. Employees have options for working; they don't always have to be at a desk. The open-office environment also provides employees with direct access to administrative staff, which streamlines many processes. There's also a large, inviting work café where staff members can work, meet, or snack.
8) Stoel Rives, LLP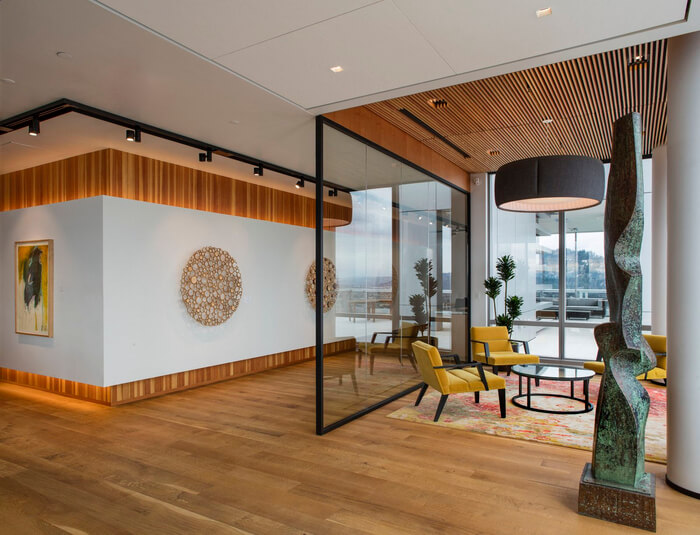 Source: i.pinimg.com
As the largest law practice in Oregon, Stoel Rives, LLP in Portland is located on the 30th floor of the Park Avenue West tower. The two-story reception and conference center features views of the city, river, and mountains. The conference center, in addition to allowing for entertaining, education, and training, opens onto an outdoor deck. Overall, the office space has 17 rooms of various sizes, to meet the needs of employees and clients.
9) Fox Rothschild, LLP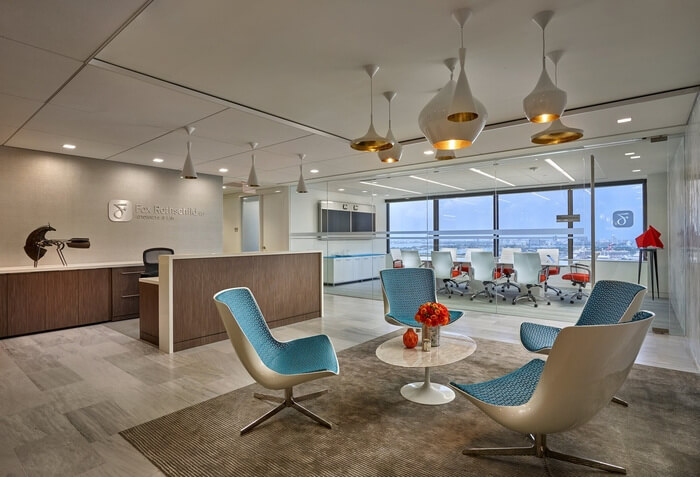 Source: officesnapshots.com
The office design for this national law firm in Miami, Florida features modern furnishings, light-filled workspaces, and a declarative color palette. The interior's horizontal and vertical fields support the collaborative and flexible work environment. The color scheme strives to reflect and respect the firm's work and client base. In order to support a clean, non-cluttered look, an open concept with a centralized space to support social activity and productivity is featured.
10) Fulmer Sill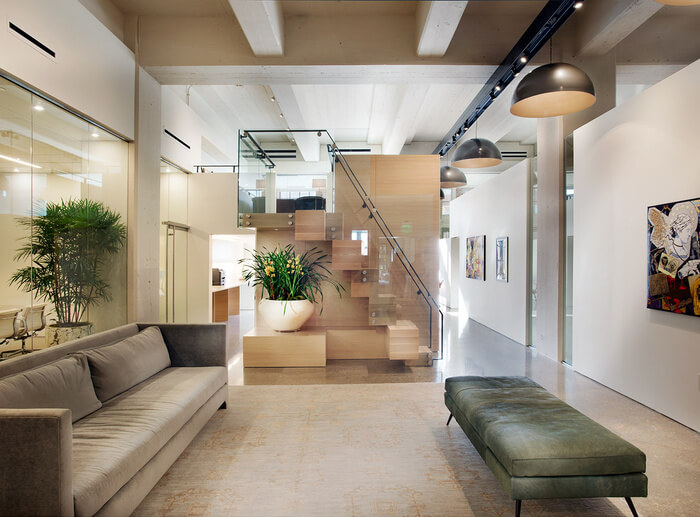 Source: officesnapshots.com
With a focus on a more efficient and collaborative environment, Fulmer Sill in Oklahoma City, Oklahoma has vaulted ceilings, clean white walls, and combinations of glass, stone, and wood. Visitors are immersed in a modern office interior, without it being overwhelming. Private offices were removed to include a conversational layout where clients can engage with legal teams in break-out areas or transparent conference rooms. The design encourages their client-centered values.
As you can see, many of the top law firm office designs are focused on collaborative and cooperative workspaces. This allows for more open communication, which helps clients and lawyers work toward their goals more efficiently. It's likely this trend will continue if positive outcomes are the result.