Lighting Solutions for Flat Roofs | Interior Lighting
A popular trend in architecture is the construction of buildings topped with flat roofs. Specialized windows for flat roofs are a solution dedicated to buildings of this type, improving their functionality.
The currently used technologies allow for the construction of flat roofs characterized by full tightness and high thermal insulation. The issue of meeting the functional conditions also applies to glazing in the form of windows for flat roofs.
Characteristics of Flat Roofs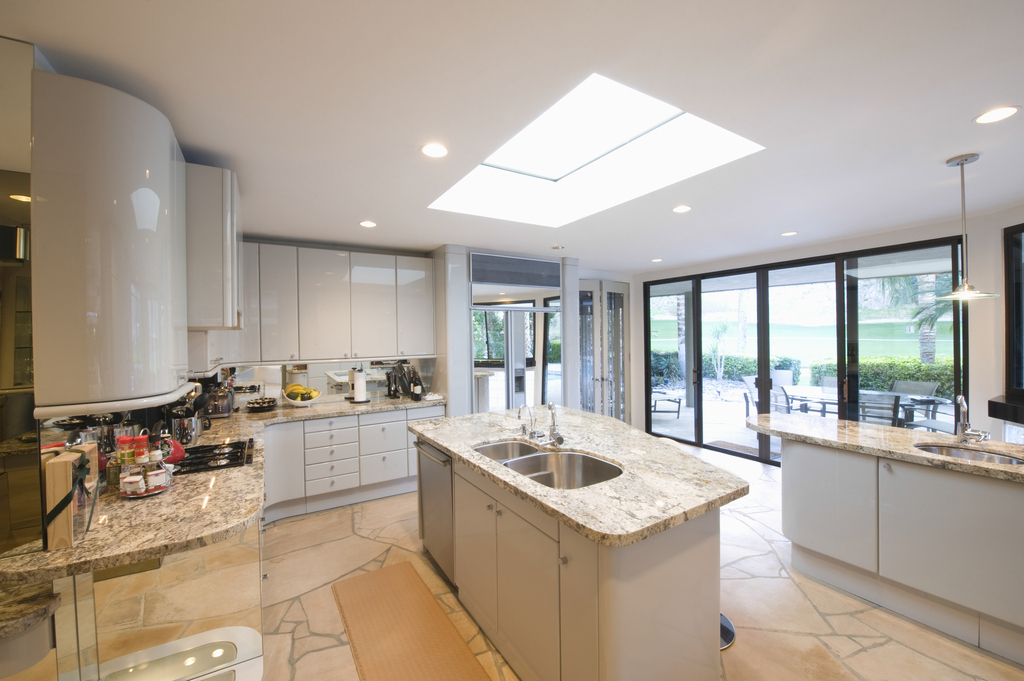 Source: futurecdn.net
Architecture is subject to continuous development. This trend applies, among others, to the cubic shapes of building structures. In a landscape permeated by buildings topped with sloping roofs, houses and public buildings covered with flat layered partitions are increasingly being built.
The implementation of the indicated trend is fostered by new technologies, thanks to which the flat roofs maintain full tightness and high thermal insulation parameters. Both designers and investors take into account that the surface of a flat roof can be used in a functional way, for example, as a terrace, a recreation area, or a small garden.
The implementation of a flat roof on a building is no longer troublesome in terms of the illumination of interiors located in the central part of the building. Nothing prevents these rooms from being used strictly in the capacity of a technical, utility, or storage function. Solutions to the problems of providing an inflow of natural light in such a case are flat roof windows. Layouts of this type are characterized by very high performance, and at the same time, are architecturally interesting.
Lighting Solutions for Flat Roofs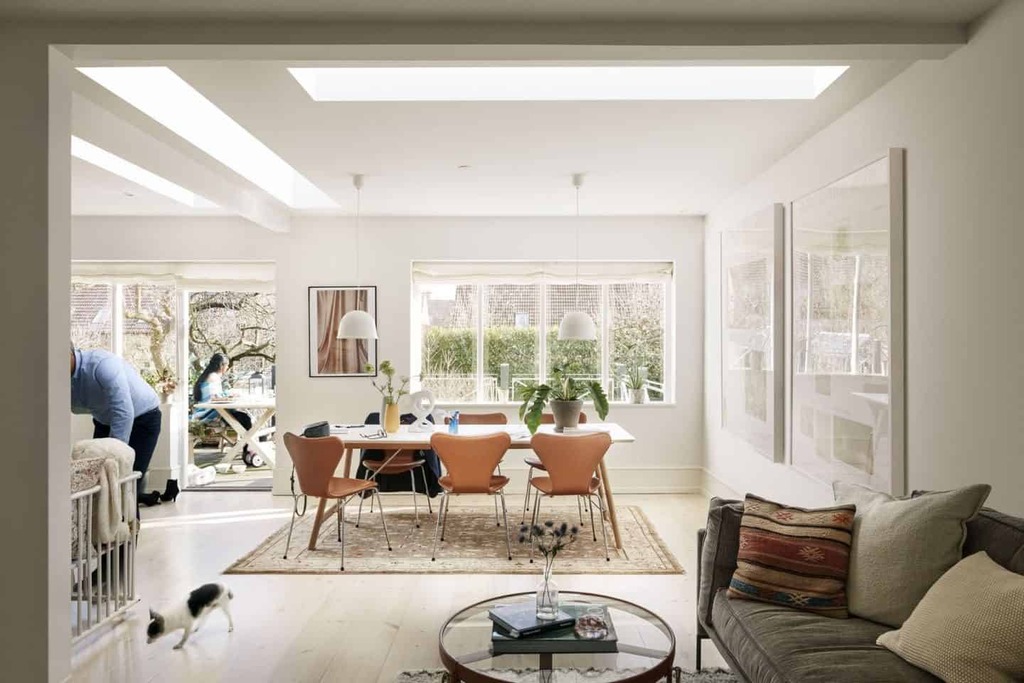 Source: thedesignsheppard.com
As already mentioned, the solutions applied to windows for flat roofs guarantee their full functionality and include attention to aesthetics. The woodwork of this type is characterized by high thermal insulation parameters, as well as the ability to transmit a large amount of natural light. From a utilitarian point of view, windows for flat roofs should provide the possibility of ventilation and should not be difficult to operate.
Glazed infills dedicated to flat roofs can be installed in partitions with different angles of inclination. Depending on the specific type, woodwork can be installed in both sloping and horizontal systems.
Windows for flat roofs are characterized by a design that streamlines the installation process in a layered partition without the risk of leaks and thermal bridges. Very importantly, these elements ensure safe operation and prevent unauthorized access to the building.
The material used to make window frames for flat roofs is resistant even to adverse weather conditions, including acid rain. The minimal absorbency of the window profiles makes it possible to use them in rooms for any purpose, including those with elevated humidity levels.
Roof Lights Flood the Space with Typical Light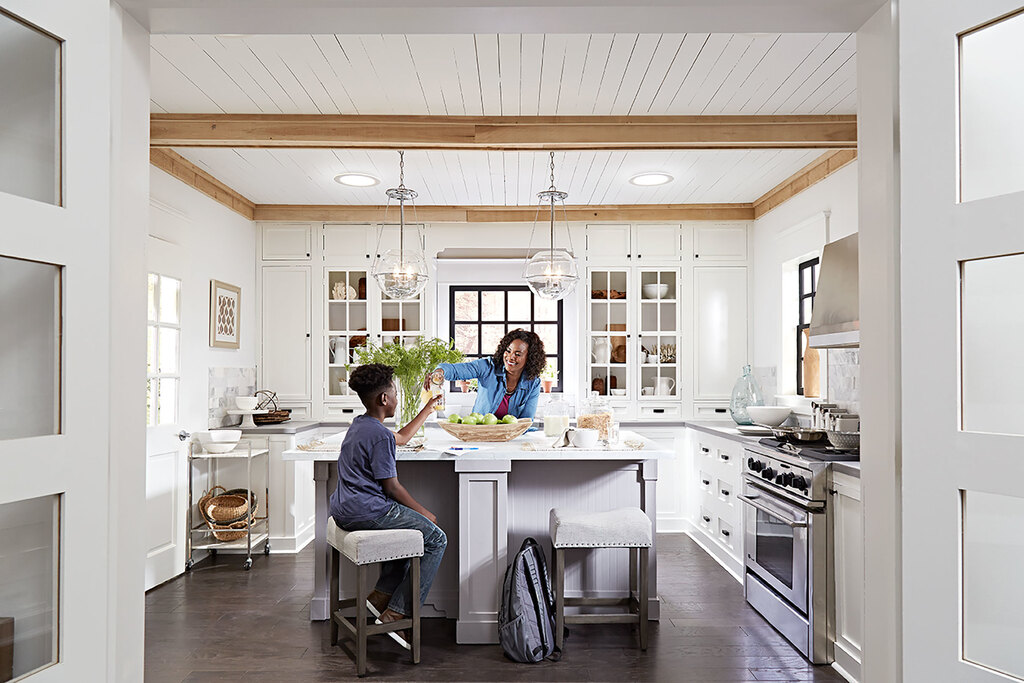 Source: whyskylights.com
The way that daylight makes us happier makes it wisely illustrated! Especially all through these chilly climate months, we truly need sunshine. A couple of houses are darker than others, dependent upon which parts of the property highlight the sun. Roof lighting can help with changing a horrible parlor into a splendid and positive space. In the kitchen, roof lighting makes an open, current effect that will add to the overall worth of your property. They can be presented on basically any flat roof to increase living space.
Ultra Unstable Sight Lines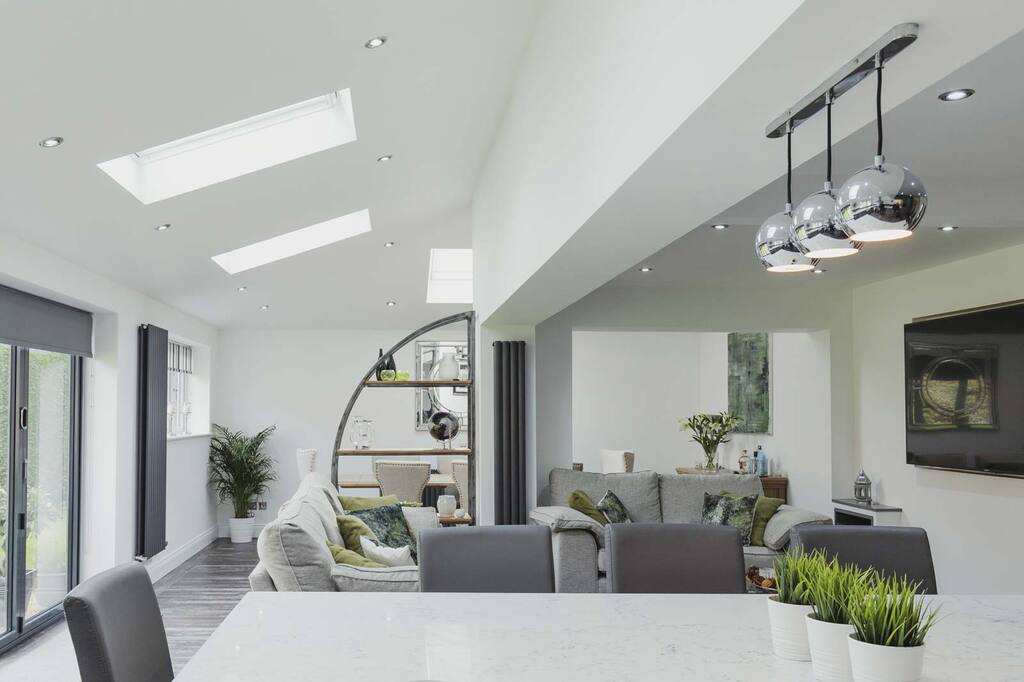 Source: seandoylewindows.ie
The edges of our roof lights are created utilizing aluminum, the most grounded window frame material accessible. Because of its fortitude, aluminum can maintain colossal sheets of glass with very thin edges. These more thin housings mean less space between the covering sheets, making for a slimmer look. A roof light will make the outer viewpoints verifiably understood and unhindered, making the parlor a more pleasant space.
Also Read: Dealing with leaking roofs – Tips that every homeowner should know
Roof Lights Are Available in Different Assortments.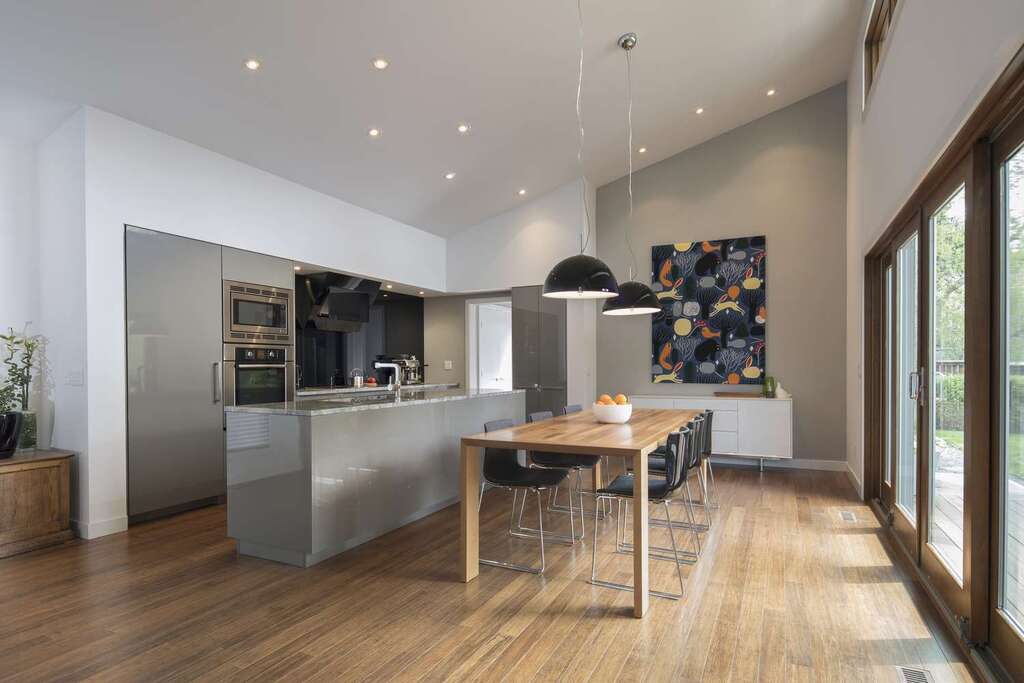 Source: thespruce.com
Renowned tones for roof light housings consolidate white, unadulterated dark, and anthracite faint. In any case, our Graph book roof lights can be made in any RAL tone. This infers that roof lighting can be hand created to match the particular individual of your kitchen or family room. Thusly, you can illuminate your home with colors as well as ordinary light.
Flat Roof Light Foundation
Standard roof lights from Bristol to Weston-super-Female pony
Whether you live in Nailsea, Clevedon, Portishead, or wherever in the South West, Seal-Light can present a magnificent roof light that is unmistakably appropriate for your home.