Living Room Design Ideas to Attract Quality Renters
While kitchen and bathroom renovations can be extensive and costly, updating the living room in your investment property doesn't necessarily have to break the bank. Let's look at simple living room design ideas that upgrade your living room and make your property stand out from the competition.
Give It a Fresh Coat of Paint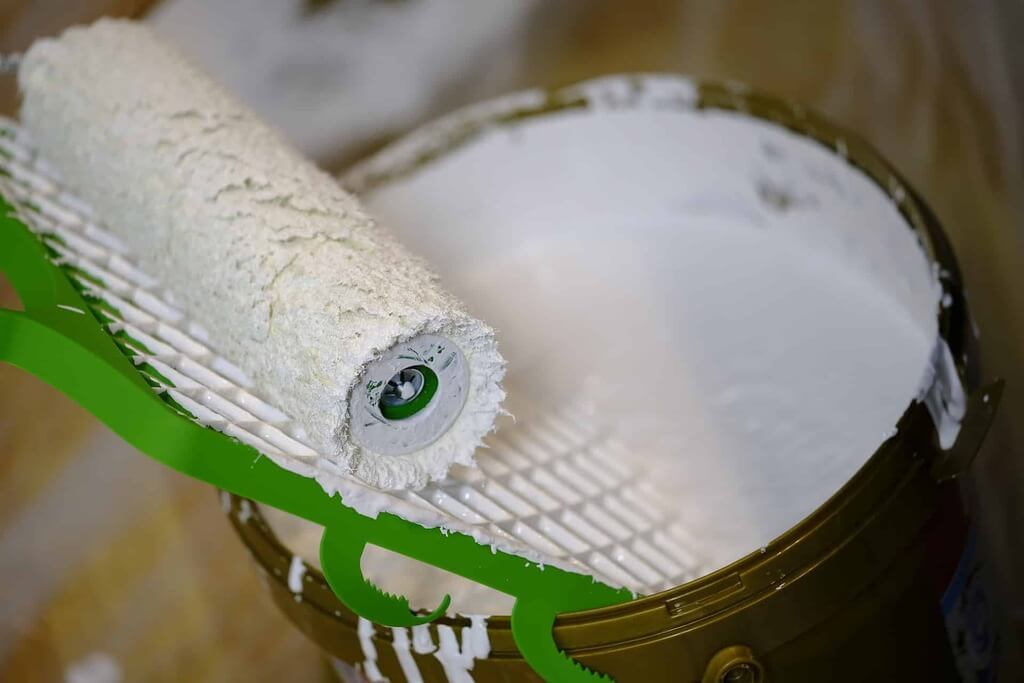 Source: monprocertifie.fr
One of the most cost-effective and easy ways to boost the look of your rental's living room is a fresh coat of paint.
If you intend to take this task on yourself, don't forget that the key to a great paint job begins with the wall prep! 
Take the extra time to ensure the walls are in good condition. 

Fill in holes, bumps, and dings with plaster.

Sand smooth and scuff the wall lightly with sandpaper.

Apply a good base coat of primer and let it dry completely.

Apply the color of your choice.
Once you have prepped the walls, you might be tempted to pick a color based on your personal style but resist that urge. The goal is not to make your home; it's to create a home that potential renters will be able to see themselves in. 
Selecting bold, dark colors can limit your renters' options when making your property feel like their home.
Sticking with white or neutral shades will make things look fresh and clean and make it simple for your renters to incorporate their own style into the space.
Based on recent property renovation trends, grey tops the list of color choices that will stand the test of time for your living room.
Improve the Lighting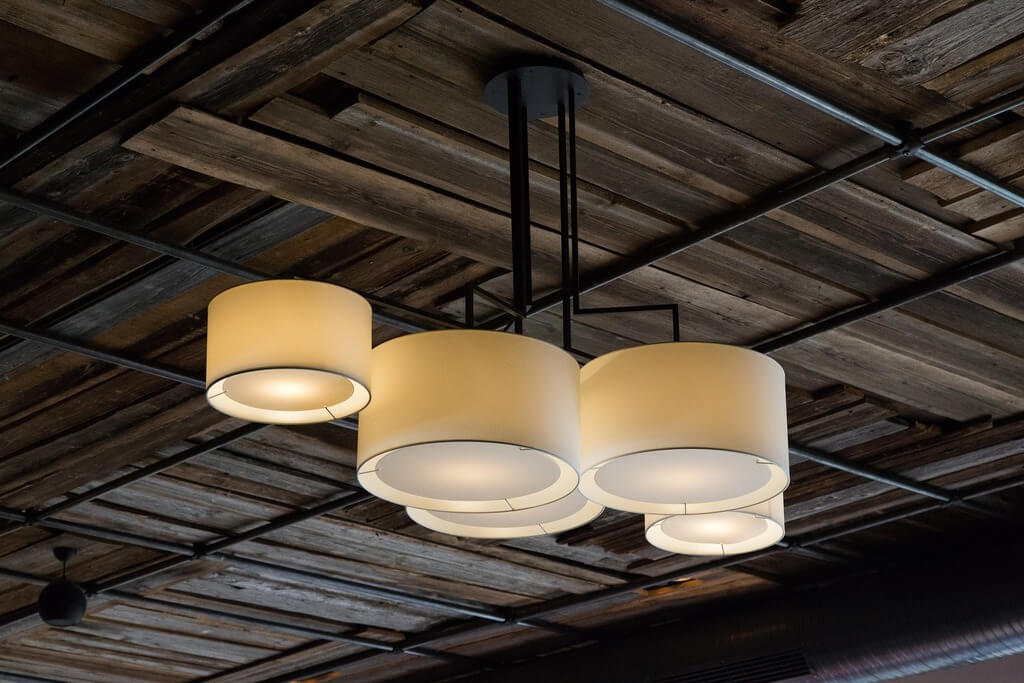 Source: jimcdn.com
A bright, well-lit home is welcoming and appealing to tenants. If your property's living room is low on natural light, consider these ways to maximize it:
Swap out your existing door for one with a large window.

Install a storm door to add light to your foyer.

Select a light grey paint to give the illusion of more light.

Go with wide white window trim to give the illusion of larger windows.

Avoid dark or heavy window treatments.
If you have exhausted all options for bringing in the natural light, but it still seems dark, it's time to explore other lighting options such as overhead lamps and recessed lighting.
Window Treatments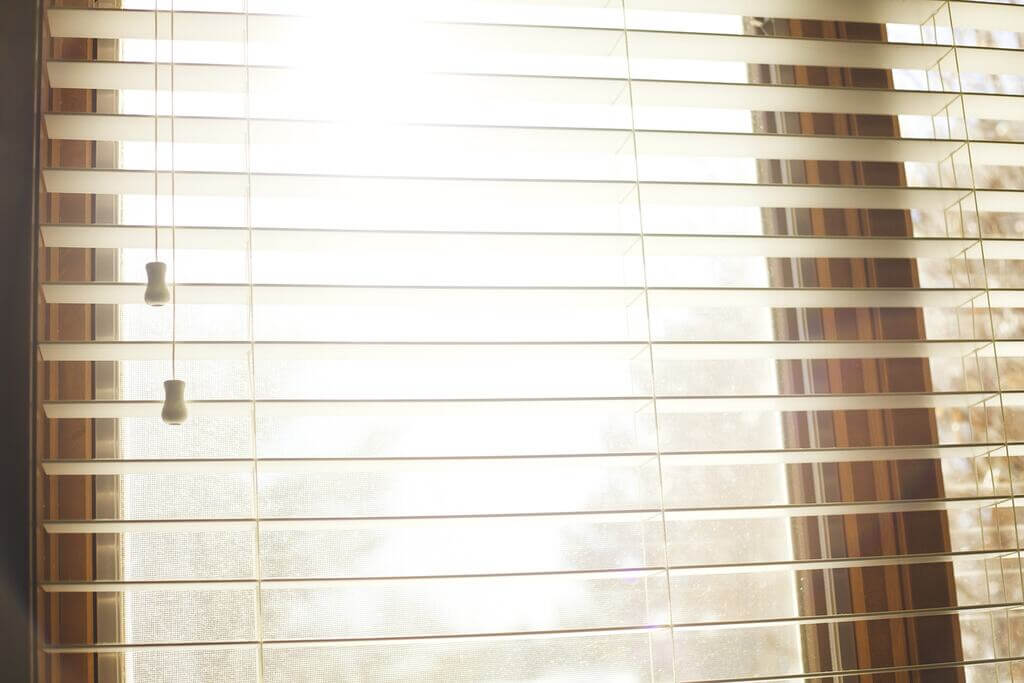 Source: ventanazonwering.nl
Window treatments are not only about aesthetics. They can also help with noise reduction, insulation, and privacy.
We will cover the top five window treatments for a rental property:
Faux Wood Blinds

Vertical Track Blinds

Mini Blinds

Solar Roller Shades

Roman Shades
Faux Wood Blinds
One of the most affordable window treatment choices for your rental home, faux wood blinds are an excellent choice for dressing up your windows. 
In addition to being relatively inexpensive, faux wood blinds are dust and moisture-resistant. They stand up to wear and tear without warping or cracking.
Vertical Track Blinds
Vertical track blinds can be made of fabric, vinyl, or wood. They are a beautiful way to add privacy and light control to long or large windows and sliding doors.
Vertical blinds don't have a horizontal surface, which means less dust accumulation. 
Mini Blinds
Mini blinds are inexpensive, lightweight, and come in various colors, making them a popular choice for rental properties. However, they don't provide as much insulation as other options and often don't hold up as well over time. 
Solar Roller Shades
Solar shades are roller shades crafted from special material to filter out UVA and UVB rays.
You can find solar roller shades in various materials ranging from translucent light-filtering fabrics to opaque room darkening blackout shades. 
Not only do these shades look great, but they can also save on your heating and cooling costs!
Roman Shades
Roman shades are loved for their timeless style and ease of customization. 
While these shades look beautiful, you might find them less versatile when it comes to light filtration because of their one-piece design. You have to stack open the blinds and expose the whole window if you want to enjoy the outdoor view or let in direct sunlight. 
Flooring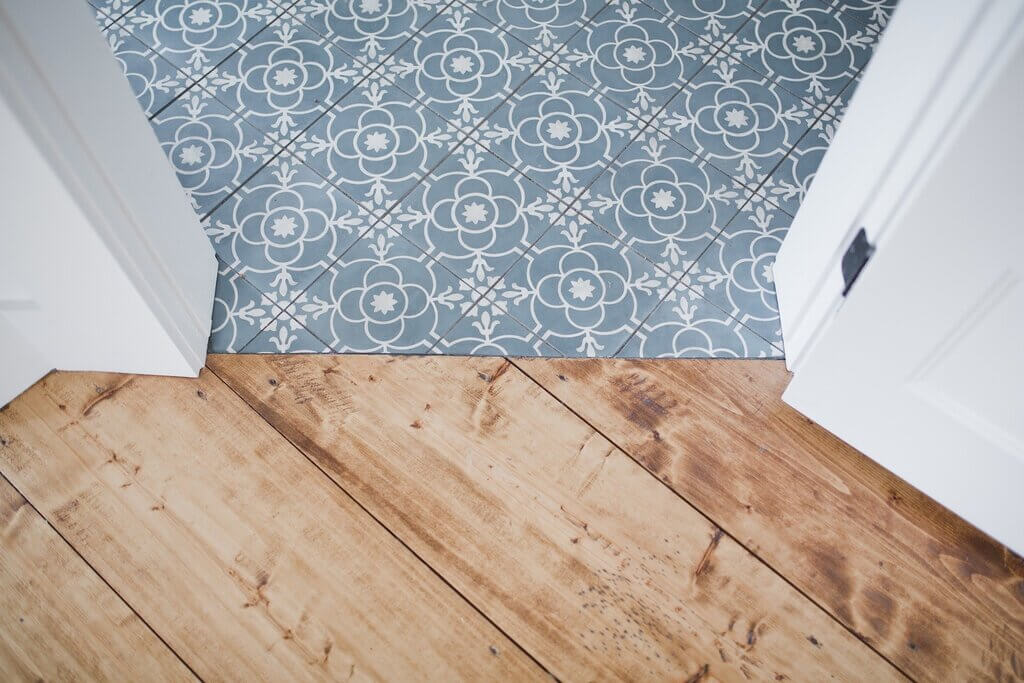 Source: compagnon-carreleur.fr
Because rentals typically endure more wear and tear, choosing the material for your rental property floor will be different from choosing the flooring for your own home.
You will need to factor in the initial cost of the material, the cost of installation, and the cost of routine maintenance and cleaning. 
The most popular flooring options for rental properties are:
Carpet

Vinyl

Laminate

Hardwood
Carpet
Often the standard choice for rentals, carpet is great for sound control. It also provides warmth and comfort with a decent price tag.
On the downside, it isn't an excellent choice for high-traffic areas. It can wear out quickly, harbor dust and allergens, and be challenging to repair if damage occurs.
Vinyl
In addition to being affordable and trendy, vinyl tiles and planks are resilient floor options for your rental.
Opting for tiles or planks instead of rolled vinyl makes it easy to repair any damage that may occur.
Laminate
Budget-conscious landlords who love the look and appeal of wood floors find that laminate is a durable option that will look lovely and stand the test of time. Laminate is a very affordable option that is quick and easy to install. 
Also Read: 10 Scandinavian Living Room Designs That Can Accentuate Your Modern Home
Hardwood
Hardwood is a classic, timeless choice. It is durable, moisture-resistant, and comes in a variety of finish colors.
Mix it up by forgoing the standard side-by-side placement for a pattern like a chevron or a herringbone to add a custom feel without the custom price tag.
Final Thoughts
When it comes to getting your property rented fast, you need as many ways as possible to stand out from the competition.
Simple improvements and basic low-cost upgrades can make a world of difference in the living room of your property without tearing down walls or making major renovations.
If you aren't sure if your decorating choices match your target market, consider looking at comparable homes on the market in the area. You may find the inspiration you are looking for while ensuring you are competitive in the area.