A Comprehensive Guide About Longboard Siding
 Longboard siding is a type of cladding often used in contemporary architectural projects. This type of cladding is commonly fabricated from aluminum. 
Longboard sidings are not only very lightweight but also resistant to corrosion, quite sturdy, and will not grow brittle even when subjected to very low temperatures. It's possible that aluminum could be a more aesthetically pleasing material for building cladding. 
You may get longboard sidings in a wide range of solid and patterned hues, including raw wood. Because the natural wood patterns on the longboard are so strikingly comparable to those in real wood, it's difficult to tell them apart. At first sight, the longboard siding appears to be made of genuine wood; however, it's not!
Architects can supply the greatest qualities of both functionality and aesthetics when they use longboard siding. Homeowners may benefit in various ways when they clad their homes with longboard siding.
The Cost of Longboard Siding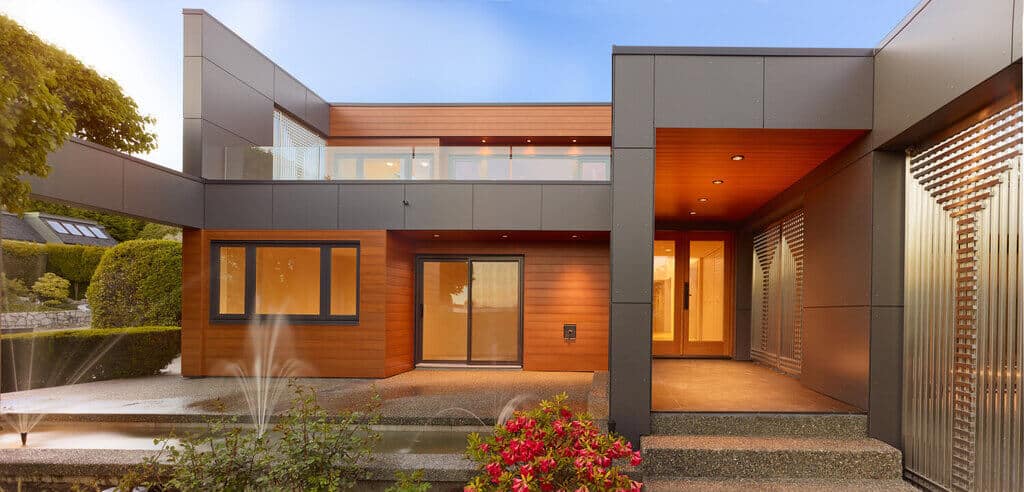 Source: swp.net
It doesn't matter if it's being used to highlight modern design elements or to keep a historic look on a home without needing maintenance. Longboard siding is the product of the highest quality that can achieve a wood effect. The cost of supplies and installation for longboard siding ranges, on average, from $25 to $35 per square foot.
Benefits of Using Longboard Siding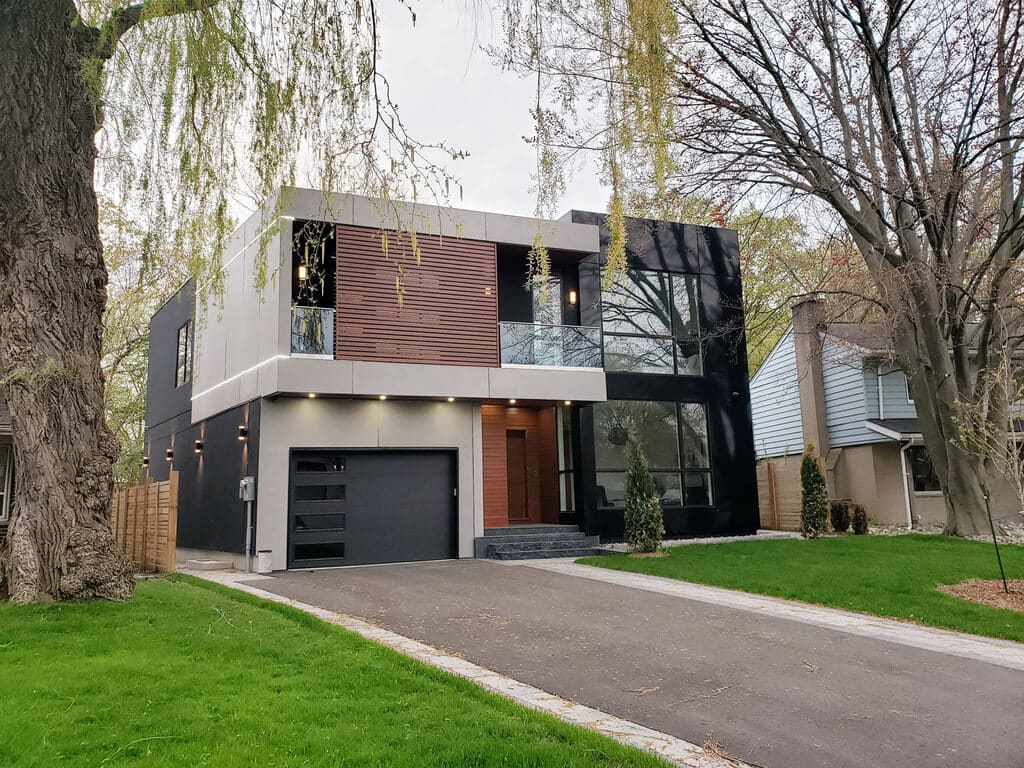 Source: cladcan.ca
Aesthetic Appeal
Some architects and designers use aluminum sidings to create contemporary aesthetics since these materials are in high demand in the industry. 
However, most people do not want their building to have the clinical appearance associated with contemporary cladding materials. Therefore, employing longboard siding may give the residents the advantages of aluminum materials and a traditional and cozy appearance. 
Because these building facade materials nearly have the look of wood siding, it indicates that the structure will have a classic aspect while also being very lovely. 
Homeowners may enjoy all of the benefits of aluminum items without dealing with the sterile metallic look often associated with them. 
They Are Durable 
The most obvious problem with traditional sidings is that they deteriorate with time owing to their susceptibility to environmental factors such as dust, rainfall, and sunshine. 
This indicates that the cladding materials are susceptible to changes in humidity, winds, rain, and other elements, which may cause paint to peel, distort, and wear out. Because of these problems, the building will have an aged and unattractive appearance from the outside. 
Longboard siding may help eliminate issues of this kind when installed as part of a rain-screen system since it is an appropriate material for the job. 
In addition, aluminum longboard sidings get pre-coating with various chemicals and finishes, contributing to the material's enhanced resistance to the elements. Longboards are an effective deterrent against vandals who are writing graffiti on the outside of the building. 
They Require Minimal Maintenance 
When properly cared for, the lifespan of these cladding materials may extend into decades. 
To prevent the dangers of compromising their attractiveness and quality, the majority of cladding materials will need precise maintenance performance. Maintenance is also required for the longboard siding, although less than for other systems.
The location of the building will determine the frequency with which the cladding will need to be cleaned. It would avoid the accumulation of dust and other particles carried via the air. 
It is crucial to abstain from employing powerful cleaning solutions since doing so might cause the current finish on the facade to become damaged. Before beginning the cleaning process, the cleaner should do spot tests to determine whether or not it is required to utilize them. 
Also Read: 10 Brick and Paint Color Combinations That We Just Love
They Are Fire Resistant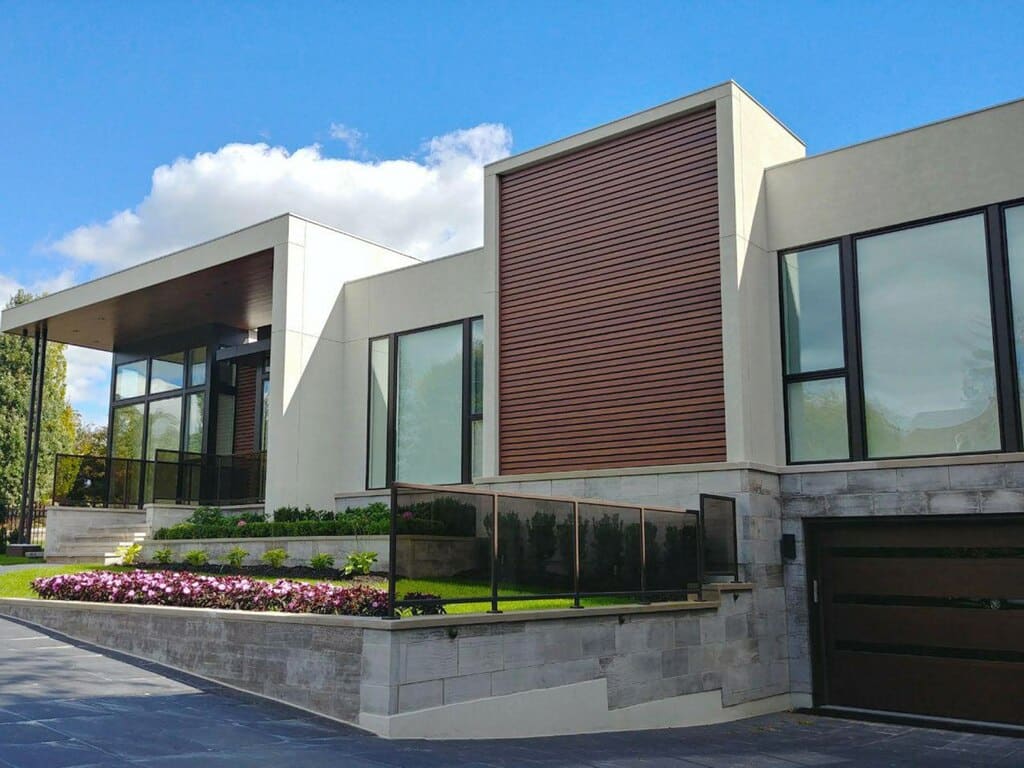 Source: cladcan.ca
Structures built in places prone to fire, naturally or as a result of human activity, will need protection. Products constructed from this material, such as Longboard sidings, are fire-resistant. 
This is because aluminum and other metals have physical qualities that make them resistant to catching fire. Longboards were used to create the structure's facade, giving the impression that the façade is made of wood. However, the wood is encircled by metal, which will prevent the building from catching fire. 
They Are Available in a Variety of Colors and Designs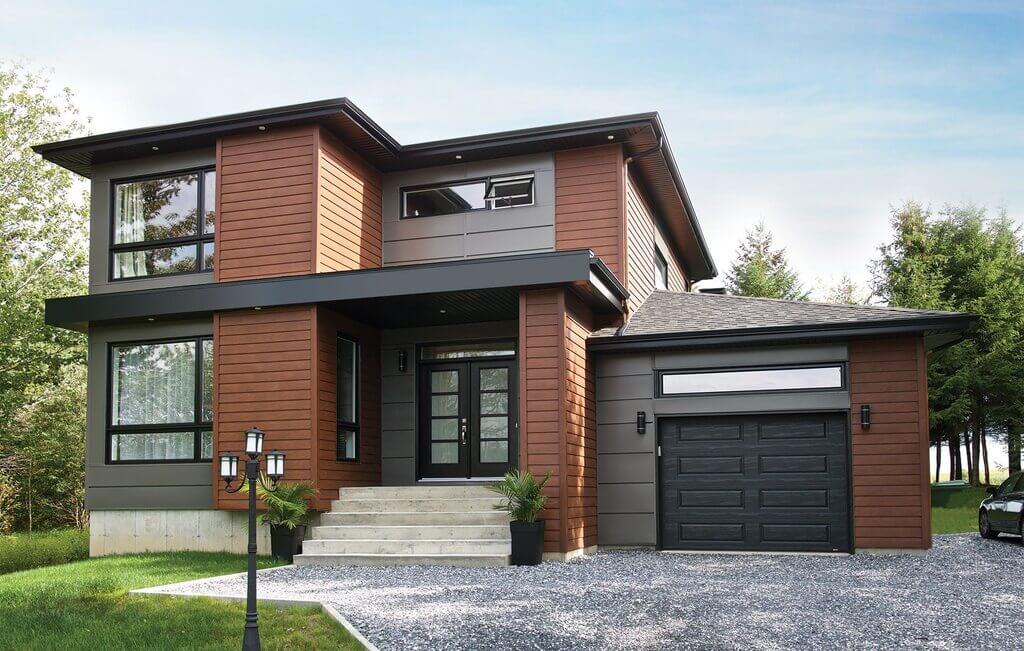 Source: highwestsiding.com
Those interested in beginning a new building project may be hesitant to choose longboard siding because they may be concerned about the restricted options available. 
However, these concerns are unjustified since there is a wide selection of colors and designs available for cladding systems to choose from. In addition, constructors have the option of installing longboard sidings either vertically or horizontally.