Why Fire Pits Are Ideal for Outdoor Entertaining
Thinking about adding a fire pit to your garden? If you're a lover of being outside and don't want to give up the pleasure when it comes to winter, outdoor heaters are the perfect way to keep the good times going.
We know it's a shame when the night turns chilly and you don't want your guests to feel uncomfortable, but when you have extra shelter and heat, this won't be a problem.
If you need further convincing, this article will look into why a fire pit is a great addition to your garden for outdoor entertaining that lasts. From giving your garden a stylish look to adding warmth to your party, here's why outdoor heating should be next on your wish list.
Extended Evenings in the Garden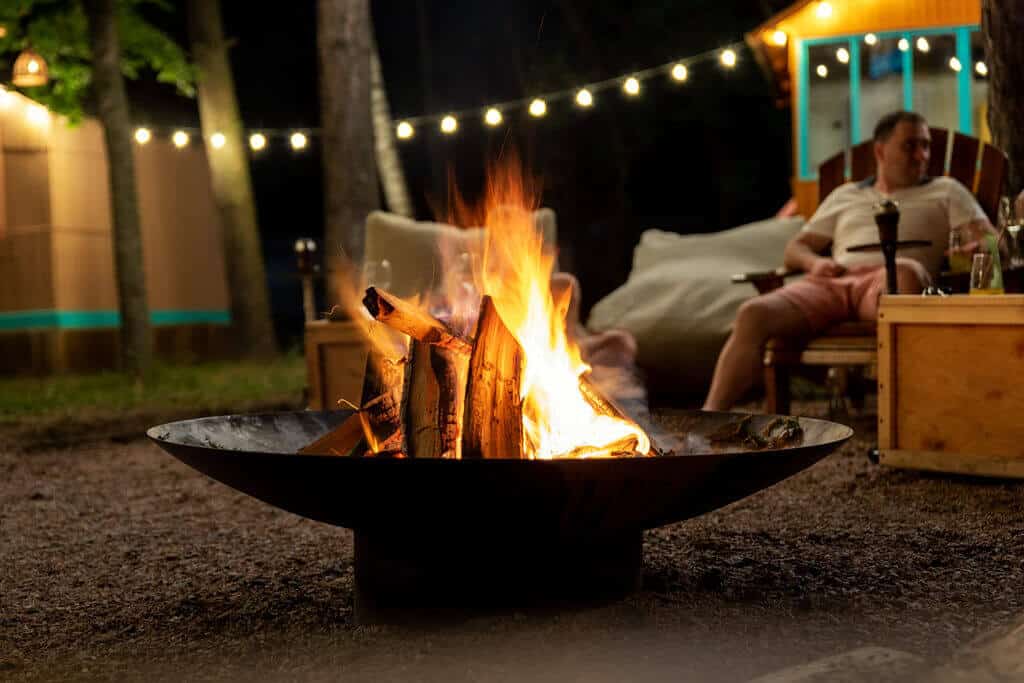 Source: moneypit.com
No matter the time of year, it can get chilly in the garden. But if you're a fan of hosting outdoor get-togethers, you don't want the sun setting to automatically mean the end of your evening. 
Even in the summer, handing out some blankets probably won't cut it when your guests are outdoors all evening. That's why a fire pit is a perfect way to keep the party going long into the night. It's the ideal hub for people to gather around and stay social for a couple more hours.
You can pair it with comfy furniture to give it an even more homely feel or find one with added storage space or a coffee table integrated.
Use It All Year Round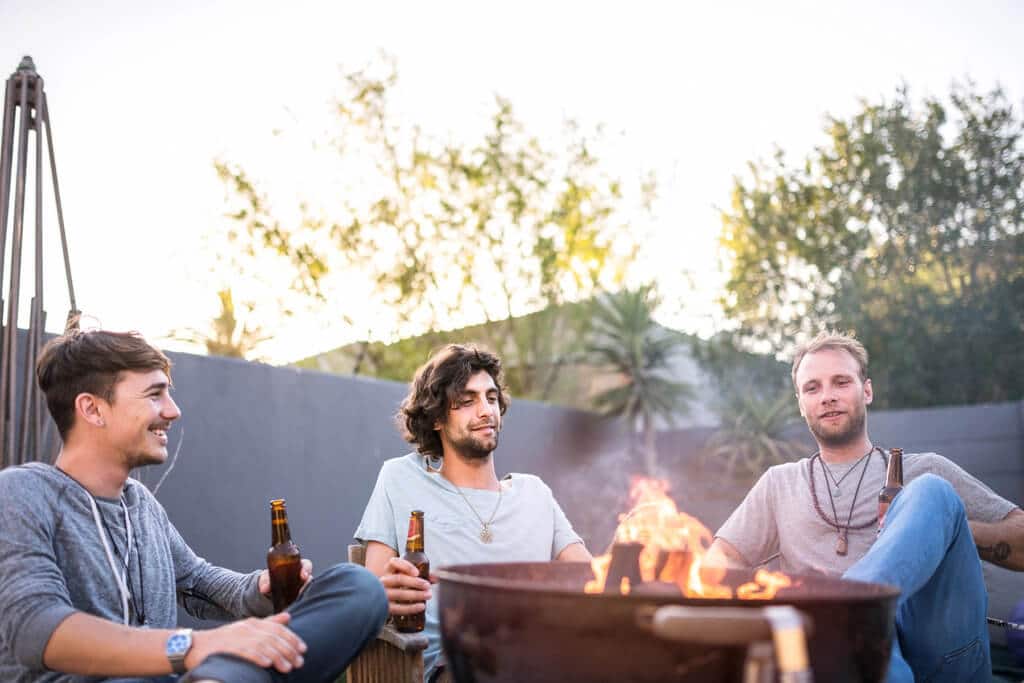 Source: themanual.com
If you're worried about getting enough use out of a fire pit, we're sure you'll get enough use out of it all year round. In the summer, you're more likely to be having outdoor parties so the additional heat will be well and truly welcomed. It also means you can stay outside for longer if you please.
We know how cold it can get in the winter, so avoiding the outdoors might be what you want. However, if you've spent time making your garden a lovely outdoor area and want to use it all year round, outdoor heating is a necessity. 
Add an Atmosphere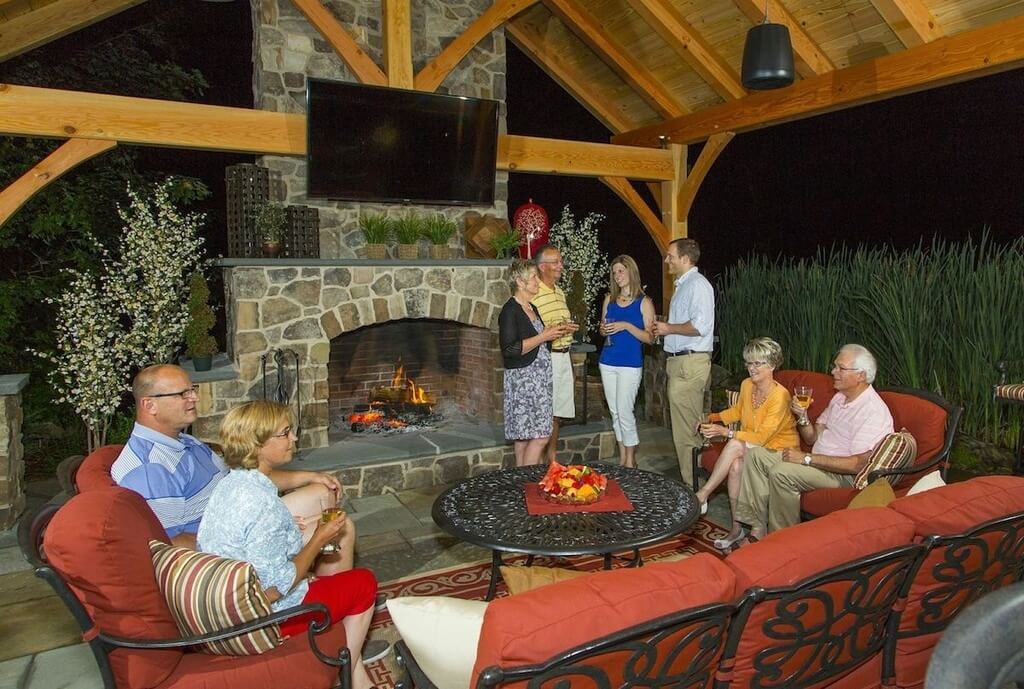 Source: earthturfwood.com
Not only does a fire pit come with added warmth, but the orange and yellow hues can give a welcoming atmosphere that's hard to come by with anything else. Imagine toasting marshmallows with friends or telling stories over the warm glow of a fire pit. It's the perfect way to spend an evening.
A Stylish Look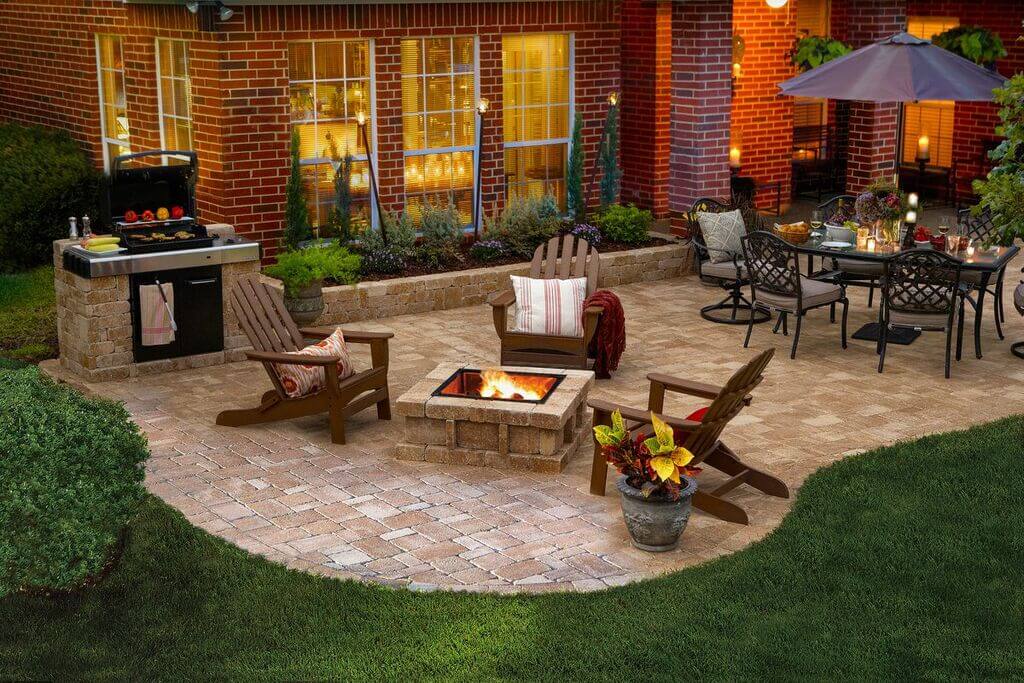 Source: vox-cdn.com
For those who take pride in their garden, there are plenty of stylish fire pits that will add to the aesthetic of your outdoors.
From fire pits decorated with pearl beads, to timber tables, and clear glass shields, there are plenty of pretty options to suit your taste and improve the look of your garden even more.
Gas Vs Charcoal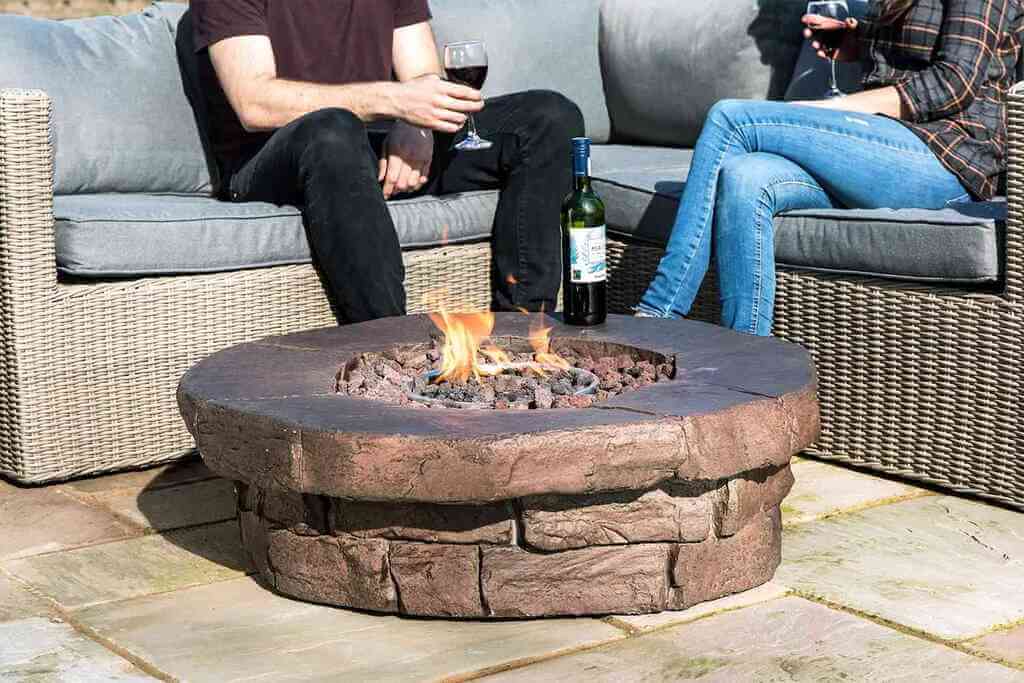 Source: foodandwine.com
Another benefit to having a fire pit is you have a choice between buying a gas or charcoal pit.
Some people might not like the idea of burning wood or charcoal in their garden, it can leave a strong scent and can be unpredictable. For times like these, a gas fire pit is a way to go. You can control the flame much easier, and they can come in more elegant styles.
The smoke from gas or propane produces fewer chemicals when burnt, which makes it a more popular choice for fire pits.
Also Read: Tips to Make a Small Garden Room Look More Spacious
Double It Up as a Grill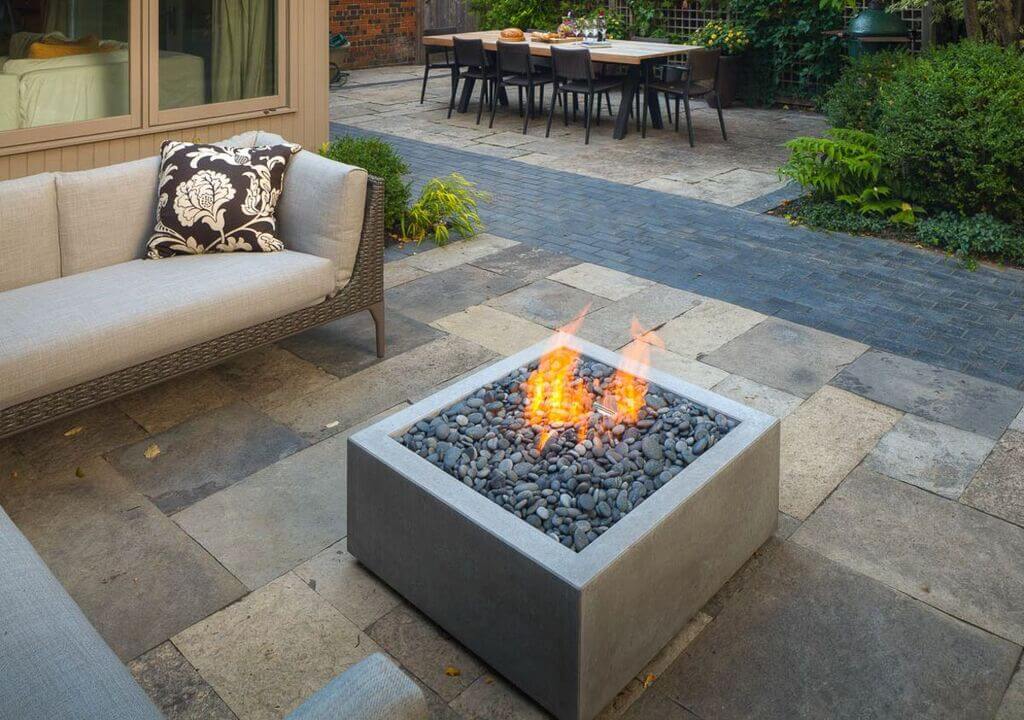 Source: bwbx.io
Fan of outdoor cooking? Keep it alfresco all year long. You can find some fire pits that can double up as a cooking grill to make it even more convenient, especially for those late summer BBQs or toasted marshmallows in the winter. So why not kill two birds with one stone with a fire pit grill?
Stay Outside for Longer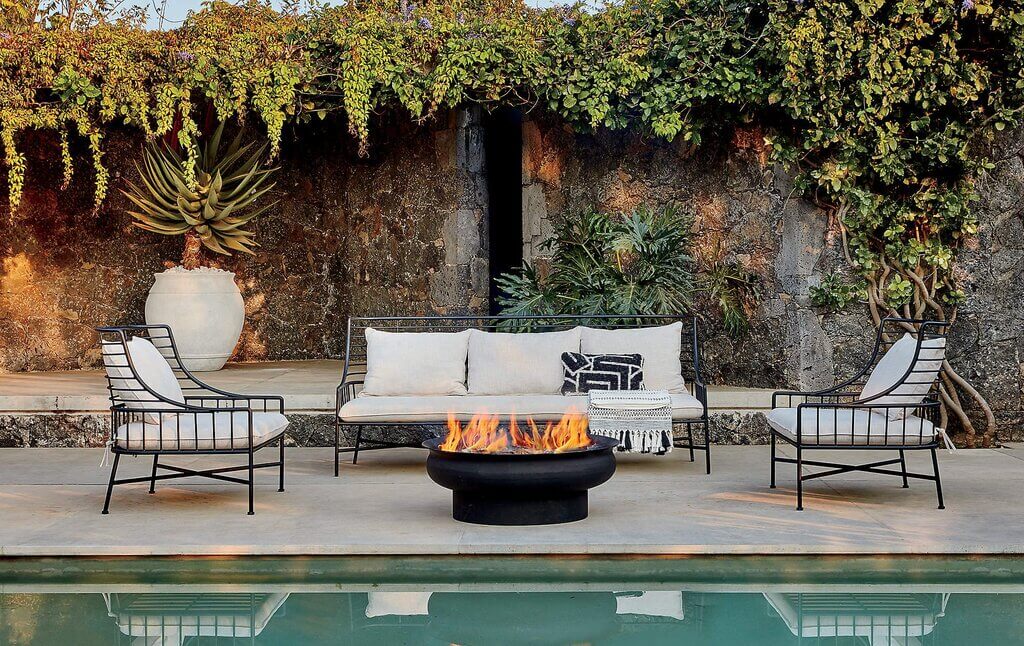 Source: yardzen.com
Looking for a way to keep the party going? Warmth, comfort, and a good atmosphere can all be enjoyed from a fire pit. But it's key to remember the safety aspects of owning a fire pit, if you don't have much outdoor space it may be too dangerous. 
You need enough room to give enough distance from trees, sheds, bushes, your house, fences, and any seating. 
If you have children, you should keep this in mind when choosing a fire pit, opting for one with as much flame protection as possible is a good idea.