House Sidings for You: a Guide
House sidings play a crucial part in the longevity and aesthetics of your humble abode. The main work of these is to provide protection strong enough to survive nature's worst bombardments and still look amazing while doing so. 
This, however, is not easy and calls for some quality wall cladding that stands up to the task. Here are some options that we believe are worth considering.
Vinyl Siding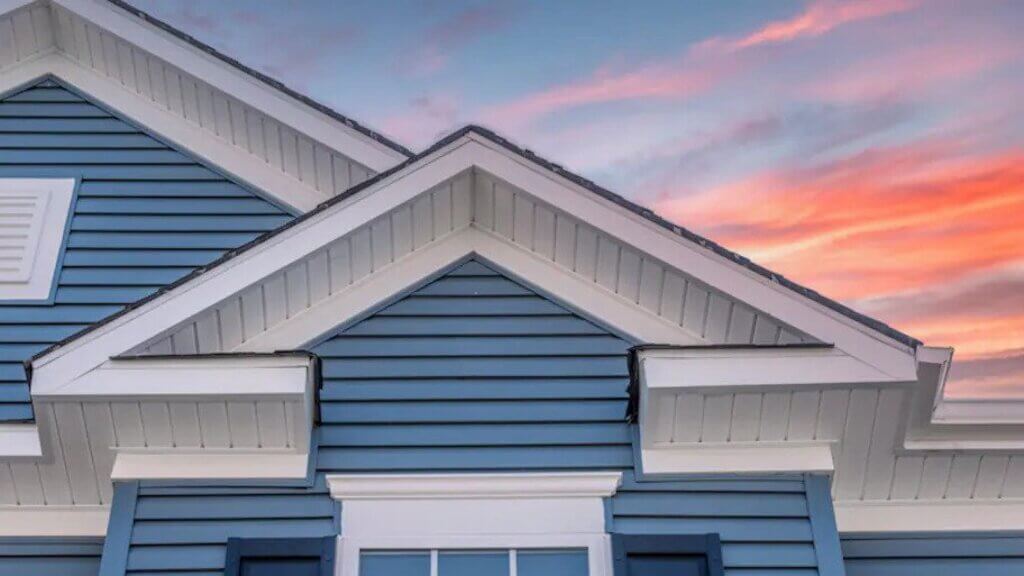 Source: angi.com
This wall cladding is made with PVC mixed with other materials. Not only does it last a long time with high resistance to fire damage but it also comes at a very affordable price range; different designs and color patterns are available to suit your preference. 
These sidings can be installed onto newly constructed houses or can be put over all sorts of existing sidings. Another advantage of using vinyl sidings is that their color is practically a part of their materials. Hence, scratches and dings are not very visible. 
It takes little time and effort to do maintenance on vinyl sidings since all they need is a routine cleanup with brushes and hoses. House sidings are very popular in the US especially in places with warm and humid weather. Atlanta Siding companies are the most popular among all other siding companies in the United States, owing to Atlanta's climatic condition and great installation facilities.
In contrast, there are some cons to Vinyl sidings. UV light exposure may cause harm and mold/rotting sheathings may be an issue if not installed with waterproof seals. In addition to that, the installation is not fool-proof, so even though you could do it yourself, it is always recommended to hire a contractor; better safe than sorry, after all.
Wooden Siding
This is perhaps the most obvious and oldest form of cladding available in the renovation market. Wood gives your building a non-toxic, classical look and can be highly customizable (stained or painted depending on what you prefer). Who wouldn't be impressed with exterior walls like that?
Having said that, the exquisite look comes at the cost of safety as wood is a highly combustible material susceptible to fire damage. It is neither reliable in the long term nor maintenance-free as refurbishment is a must from time to time.
Fiber Cement Siding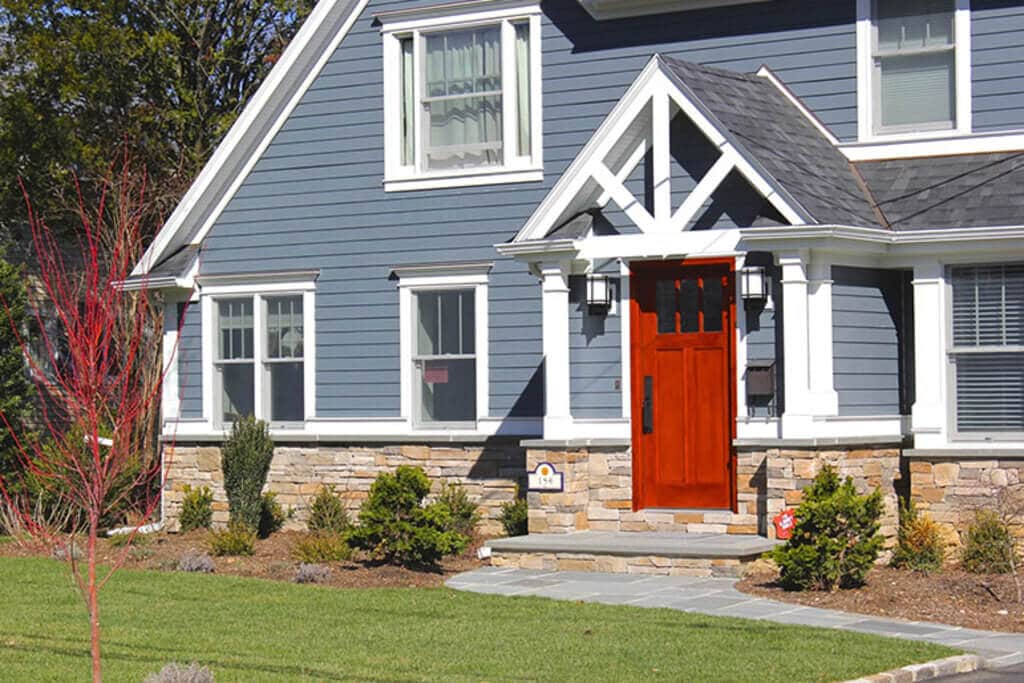 Source: ebyexteriors.com
If persistence is what you require, then this is perhaps the best option for you. Cement mixed with wood pulps gives the material the strength of cement but does not lose its versatility when it comes to aesthetics. 
Fiber cement can withstand almost anything, whether it be harsh weather or a fire. If you're a resident of a place with lots of pests like Atlanta then you have nothing to worry about since fiber cement is fully pest-resistant. Truly an intelligent choice if you take residence in a rough climate.
Purchasing this may be difficult as it is quite expensive but, to make it worse, you'll need to hire a professional unlike the options previously mentioned as those have a small learning curve and can be done on your own. It is not energy-efficient and does absorb some extent of moisture.
Brick Siding
Another artistic and timeless external design for your residence comes with brick sidings. These are highly durable and can sustain damage of any sort; takes little to no maintenance work and yet can last for a hundred years on average! Atlanta, the capital of Georgia, ranks third in eco-friendliness in the US for "green" building standards, and brick sidings are just that.
Regrettably, this offers little to no artistic composition. On top of the already expensive price tag, brick sidings require a waterproof seal to prevent any form of damage caused by water. The lack of color and vibrancy can make the place seem dull and uninviting. But hey, at least it's eco-friendly right?
Metal Siding
Just as the name suggests, this wall cladding is done with metal and, just like metal, it's very strong and unfazed in most circumstances. Steel and aluminum are just to name a few types of metals that can be used.
Impervious to pests, fire, and also fairly simple to install, metal sidings seem to have no downsides.
That being said, even metal isn't immune to all our problems. Metal offers very little insulation and a big issue for people would be the fact that metal is not noise-proof at all, so sound from the outside would be extremely inconvenient. Although aluminum siding is widely recognized there, We recommend one of the other options if you're living in a very busy city like Atlanta because of all the noise, even more so if you consider yourself noise sensitive.
Stucco Siding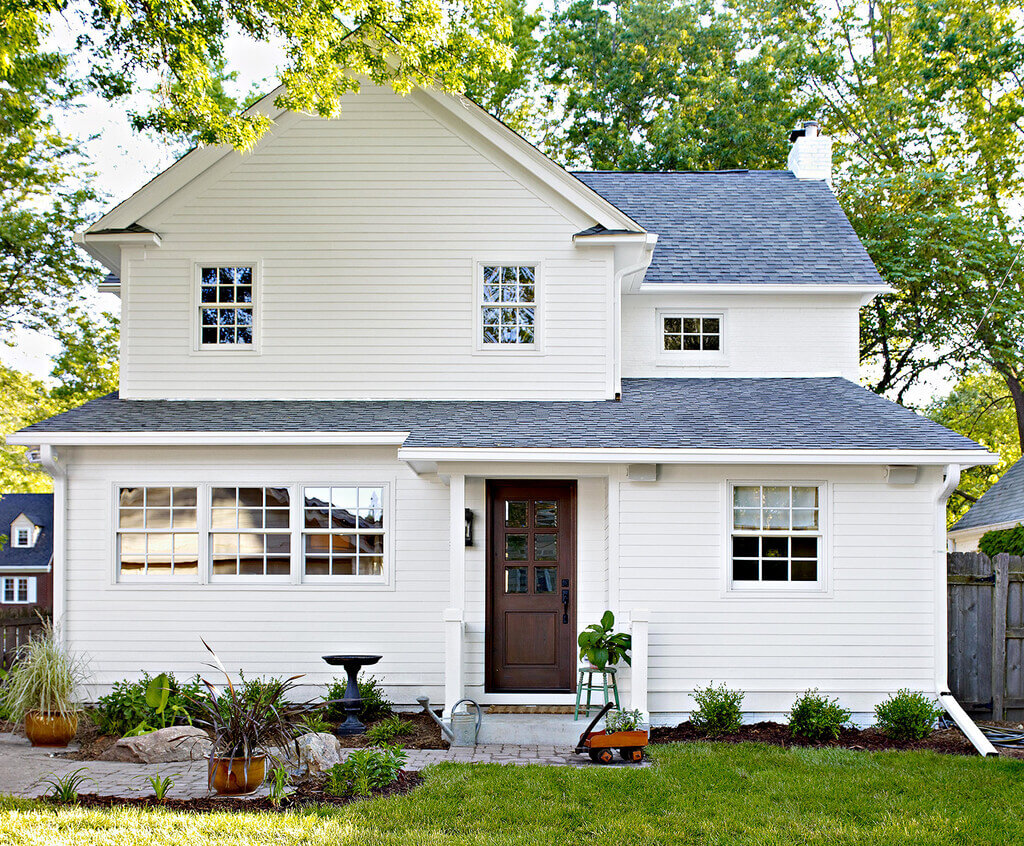 Source: onecms.io
This substance is a mixture of lime, sand, cement, and water. It does not come with many hassles but is still pretty durable. The material is pleasing to the eye, and it also holds up nicely over time. Flame damage and pest issues can all be avoided with this pick.
The process to apply stucco may drain you off a lot of your energy and is also time-consuming. The misconception of the material being low-maintenance is incorrect and does require commitment. Furthermore, structural damage may come around in the form of cracks.
Humid climates like that of Atlanta's will be another problem as stucco can absorb moisture, leading to molds and dark spots on your walls. It is also recommended that you hire a professional to apply it for you as it may cause structural damage if done improperly.
In Conclusion
The main thing to consider before making plans to make renovations would be to figure out what issues you will be encountering in your region with each type of cladding and proceed with the best option. We sincerely hope that our suggestions were useful and that you can sit and relax in your yard with an attractive, well-decorated house behind you.