4 Tips to Improve Your Garage Lighting
Do you fear that your garage is turning into a dark, damp space filled with boxes intertwined with cobwebs? You can make sure this does not happen by simply adding more lights to your garage. Here are the 4 best tips to improve your garage lighting.
If you upgrade your garage lighting, you'd keep insects at bay, level up your home's safety, and find a better use for the space. So, how can you do this? For that, we've got your back.
How to Upgrade Your Garage Lighting
You don't always have to go big to give your garage an upgrade. Sometimes, a simple act of changing or adding more light fixtures in it will make a huge difference in the overall feel of the room.
That said, given the wide selection of lighting in various colors and sizes, we understand that it can be overwhelming. To help walk you through the process, here are excellent tips to keep in mind:
1. Ensure Enough Exterior Lighting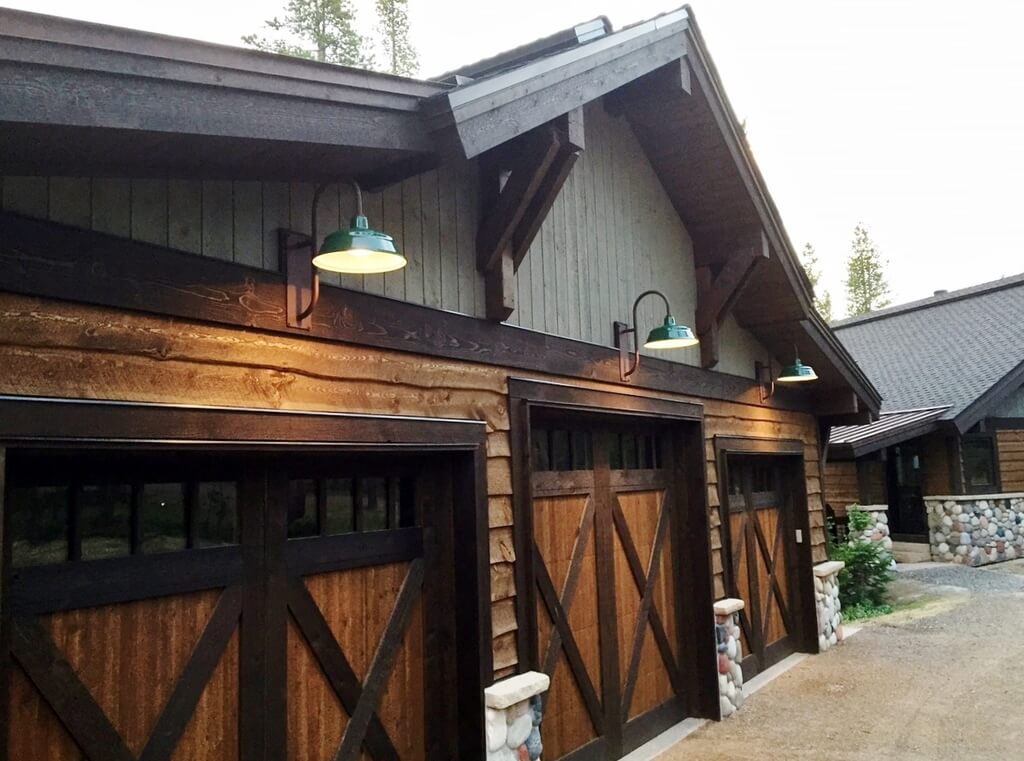 Source: barnlight.com
Upgrading your exterior lights can help brighten the atmosphere of your whole property. After all, bad exterior lighting can create an unwelcoming feeling for both guests and residents alike.
Some of the different types of exterior lighting to consider are landscape lighting and lighting for paths. Meanwhile, symmetrical light placements on outdoor paths will not only help guide visitors but also make them feel more comfortable. They appear as gentle guides, signaling people where to go without the need for large landmarks like full-on light posts.
A commonly suggested placement for these is near plant life and below eye level. Doing so can prevent hurtful glares and draw the attention of the visitors to the highlights of your place.
2. Employ Open-Area Lighting
Open-area lighting suggestions are mainly for perspective. Outside your garage, for example, installing additional lights to light up the open empty space is a great way to highlight it. It can help improve your home's overall aesthetic, making your yard look bigger, especially during the night.
In addition to the sense of bigger space, it also gives houses better security. This is especially true for homes with cameras outside, as having lights for an open empty yard is a deterrent to potential intruders.
3. Enhance Your Interior Lighting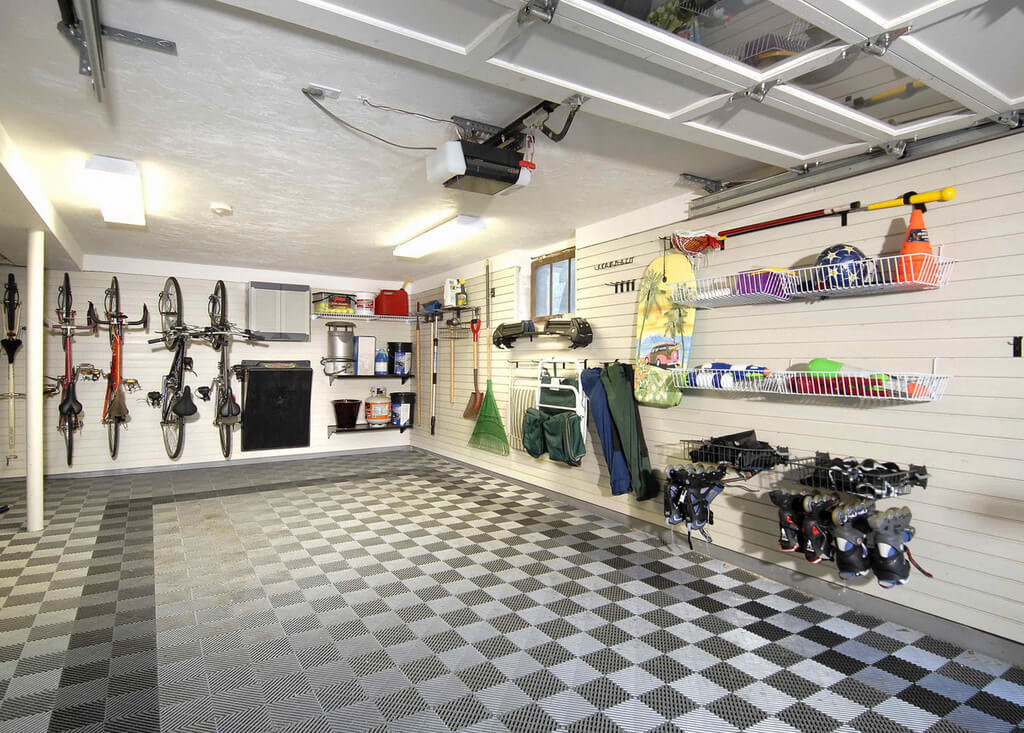 Source: earlyexperts.net
For the best garage lighting, you must also upgrade the lights inside it. Below are the most commonly used types of indoor garage lighting.
Also Read: 10 Tips to Heat and Cool Your Garage
LED Light Strips
If you are looking to create a soothing atmosphere for your garage, LED lighting strips may be the way to go. They are not as bright as the more commonly used fluorescent lights, so they do not consume as much energy as other fixtures.
There is no need to worry about the strips not being as bright as other choices. Good-quality ones can light up any garage just as well as their counterparts. As an added bonus, LED strips typically have life spans of up to six years.
Workspace Lights
Are you a hobby enthusiast who wants to use your garage for tools and personal projects instead of traditional car parking? If so, workspace lights are going to serve as great additions.
This type of lighting often uses fluorescent lights, which are also popular for their energy efficiency. In addition, workspace lights can light up every part of your garage brighter than others. Remember, inadequate lighting can cause eye strain and make you more prone to injuries and falls.
Smart Lights
Certain brands of lighting fixtures come with smart features. This means you can control them from an application installed on your phone or tablet. Smart lights also include adjustable features such as shade, brightness, and even light color.
Also Read: 5 Key Benefits of Garage Insulation
4. Diversify Garage Lighting Based on Artificial Lighting Categories and Functions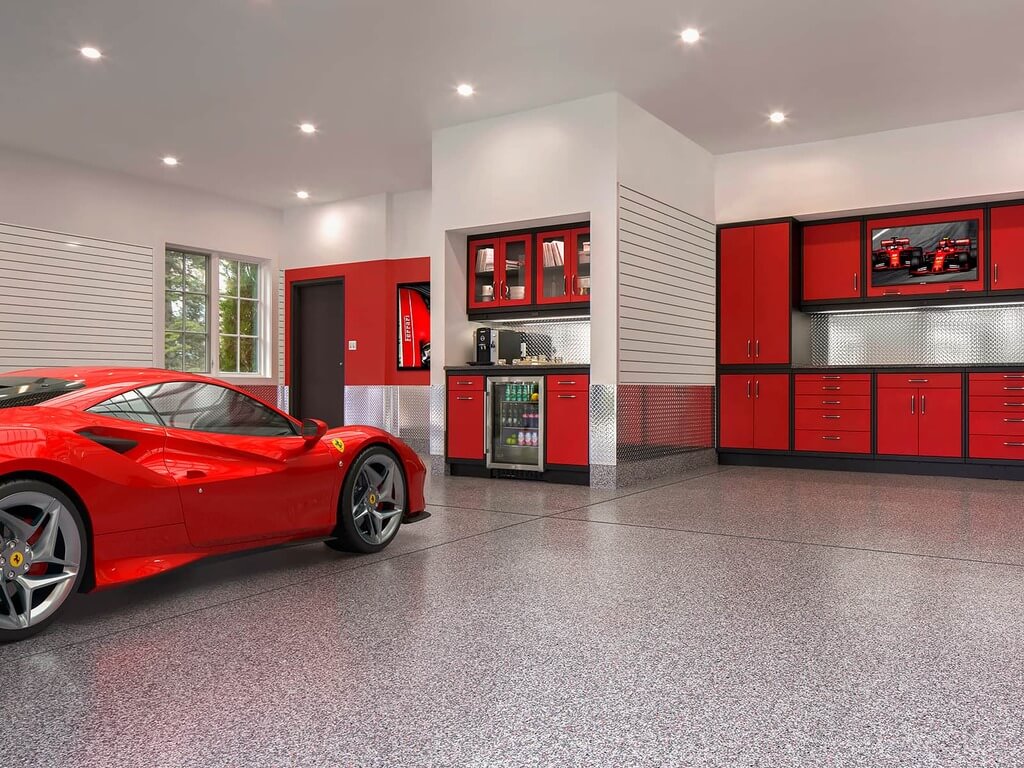 Source: garageliving.com
Lastly, you don't always have to rely on light fixtures specifically designed for garage use. You should consider others as well, depending on your intended function.
For instance, don't limit yourself to the use of overhead lighting. Instead, use accent lighting for showpieces in your garage you wish to emphasize. Task lighting will work better for storage areas.
Ambient lighting can help you illuminate floors, making it safe for you to park and walk. Trouble lights are task lighting types you can move and hang around your garage. You can even use flush-mount lights, which you simply attach to your garage ceiling.
Lighting Up Your Garage
At the end of the day, the best lighting type is still dependent on your needs and plans for the space. Knowing what you actually want to do with the space and planning out the improvements you will be making can help you tremendously through the selection process for your next garage lighting improvement.
Use all available knowledge and research some more. With all the tips and tricks to light up any space, you won't run out of ideas to level up your garage.