10 Tips to Heat and Cool Your Garage
What's worse than a cold garage? A hot, humid, smelly garage that you can't bear to stand in. 
Your garage is often neglected when it comes to being heated or cooled, but the more time you spend the more likely you're going to want to take action. 
1. Paint Your Garage Door White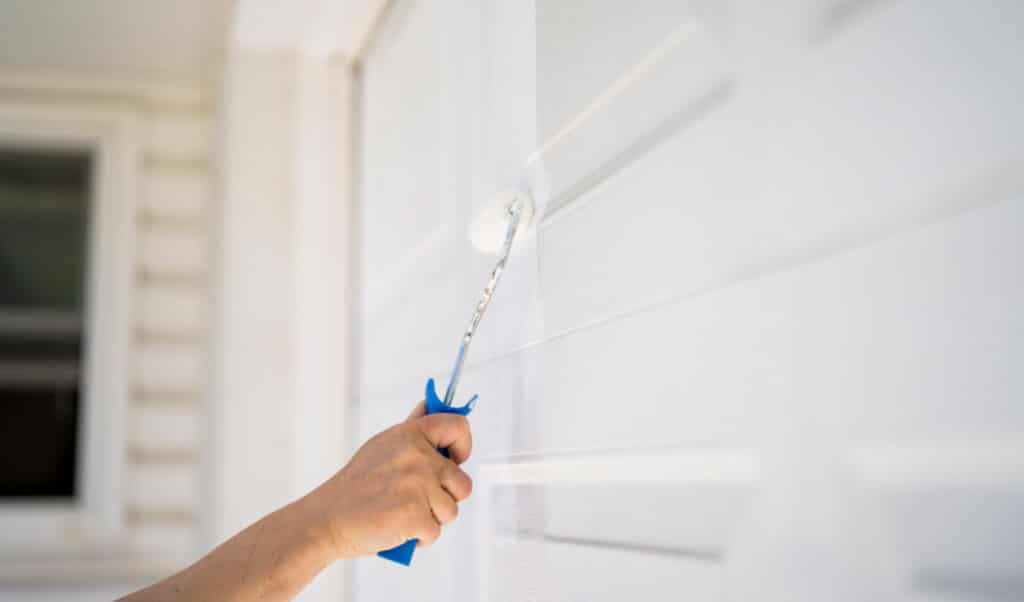 Source: fivestarpainting.com
If your garage door is painted a dark color, the heat is going to be absorbed into your garage more easily. Painting your garage door is one of the cheapest options to instantly cool down your garage during the hottest of summers.
Make sure you paint your garage door properly with high-quality latex exterior house paint. You're going to want that paint job to last through the years.
2. Insulate Your Garage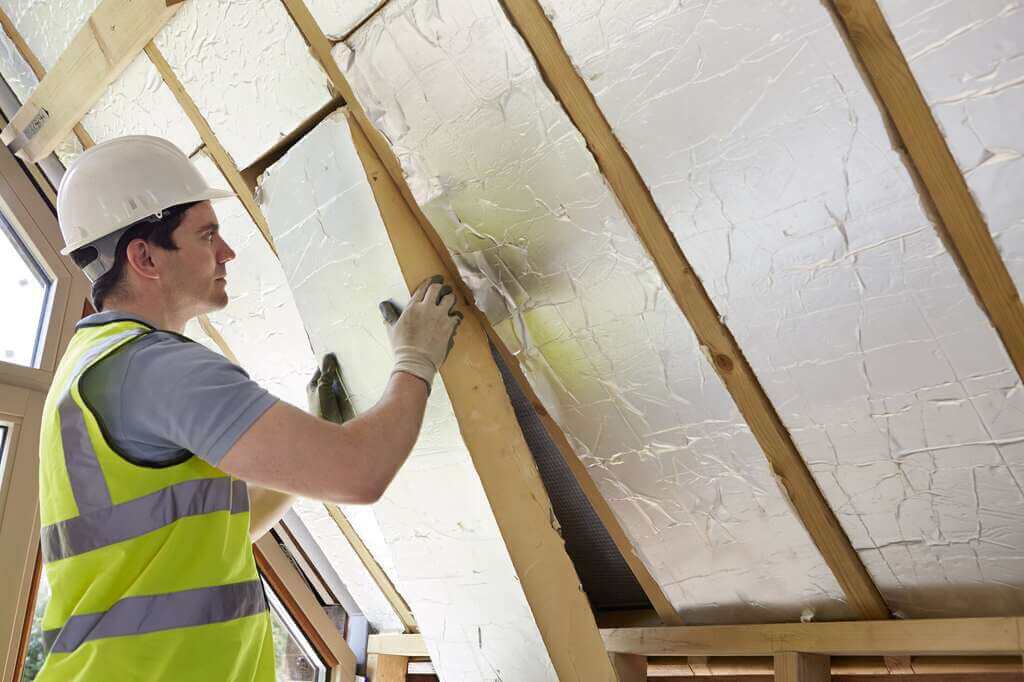 Source: capitalcitygaragedoors.com
Insulating your garage will be your best bet when it comes to heating AND cooling your garage. Before you install any heating or cooling devices, make sure that you get your garage insulated. Insulation will keep the heat in and the cold out.
Insulating your entire garage by yourself isn't that much of a hassle, you can buy pre-measured fiberglass batts making installation a breeze. I would highly recommend that if you want to heat or cool your garage, you invest in insulation first.
3. Install Proper Ventilation
If you don't have proper ventilation in your garage, you're going to run into some problems. Even if you decide on a dirt-cheap option like a floor fan, it's going to only circulate hot air if the hot air has no way to escape. 
Ventilation is also necessary if you plan to utilize any gas or propane heaters. You're going to want to ensure that the carbon monoxide has somewhere to go, otherwise you run the risk of a health hazard.
4. The Cheapest Heat is Natural Gas
If you have a natural gas line, look into natural gas heaters. When it comes to heating your garage, the cheapest method is going to be natural gas. The worst choice when it comes to heating your garage would be using a 120v space heater. 
Not all homes have access to natural gas lines, and you can still use a propane heater. Propane is a tad bit pricier than natural gas but still gets the job done well. Make sure you have proper ventilation in your garage if you are using any fuel to heat.
5. Park Your Car Outside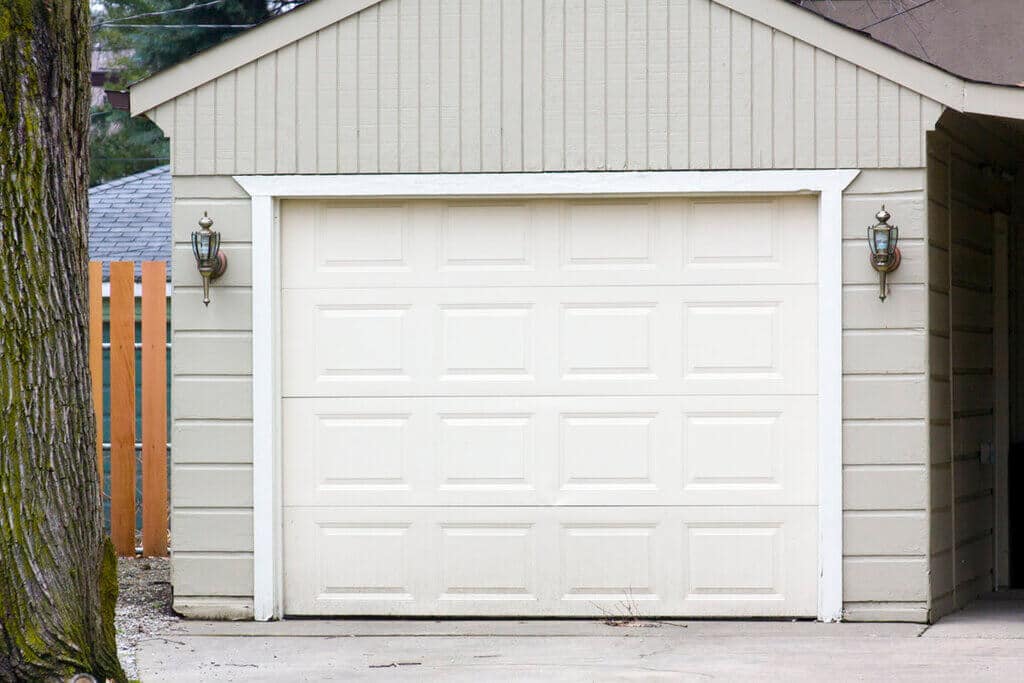 Source: britishcouncil.org
It sounds silly, but if you're bringing a hot car into a garage you're letting all of those hot fumes stew in the garage with no place to go. This will increase the temperature in your garage by quite a bit especially if it's a one-car garage.
You can park outside for an hour or two while the car cools down outside. You'll also be able to breathe a bit easier, too!
6. Have a Window? Look into Window AC Units
Window AC units are the best bang for your buck option when it comes to cooling your garage. A fan can only cool you down so much, but window AC units have become great during the last few years of innovation.
The best part is they're extremely cheap and you won't need to break the bank to cool down your garage. One drawback is that you may have to cut out a hole to make room for the AC unit, so take that into account before you make any decisions.
7. Avoid Portable ACs
Portable ACs are expensive, big, and clunky. Not to mention if you don't have a window or any way for the heat to escape, it'll be nothing more than a piece of junk! You're better off not wasting your money as they are one of the least efficient ways to heat your garage.
Humidifiers are also not a good idea unless your garage has proper ventilation. A humidifier needs electricity to operate, so while it can reduce the humidity in the garage, it will also expend heat as well. 
8. Install a Ceiling Fan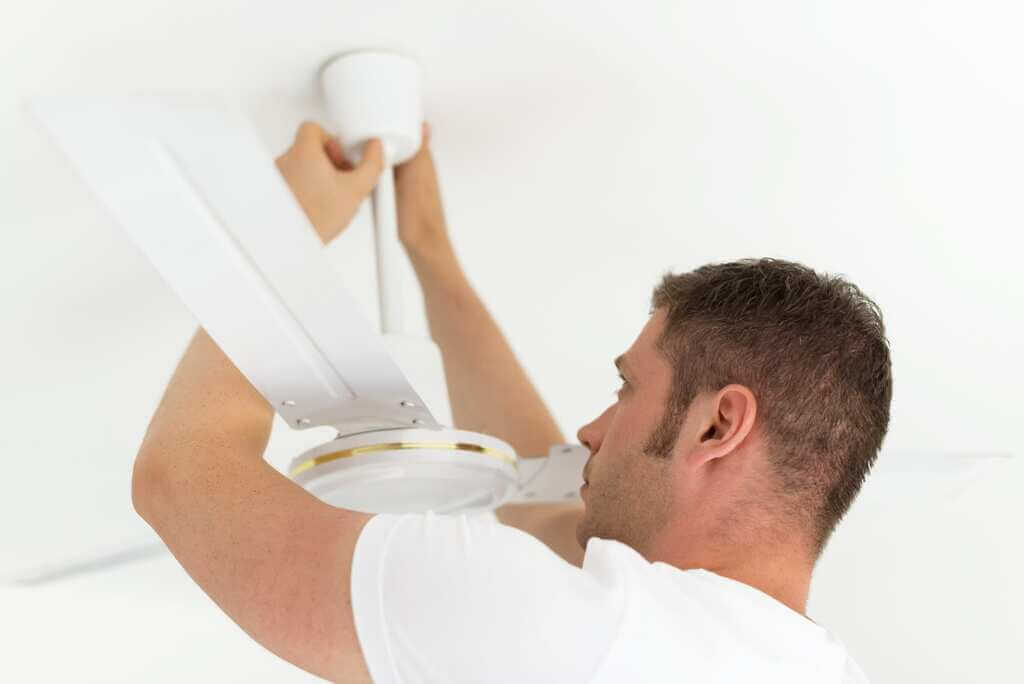 Source: 5estimates.com
Did you know that a ceiling fan run in reverse can heat your garage? You'll enjoy the aesthetic a ceiling fan provides while at the same time getting heating and cooling in your garage. It's dirt cheap to run as ceiling fans don't use that much electricity.
Make sure to keep the speed on low if it's in reverse so it doesn't create a wind chill effect. 
9. Double-Check Before Installing Wood or Pellet Stoves
Wood and pellet stoves are some of the cheapest options to heat a garage. The issue is that in many parts of the USA, it's illegal to do so. The fact of the matter is that you run a dual risk of smoke buildup and improper ventilation resulting in a hazard.
To make sure if it's legal to install a wood or pellet stove in your city, call your local municipality and insurance to get the go-ahead to warm up your garage in style.
Also Read: 7 Ways Garage Door Repairs and Enhancements Increases the Security and Safety
10. Invest in a Mini-Split System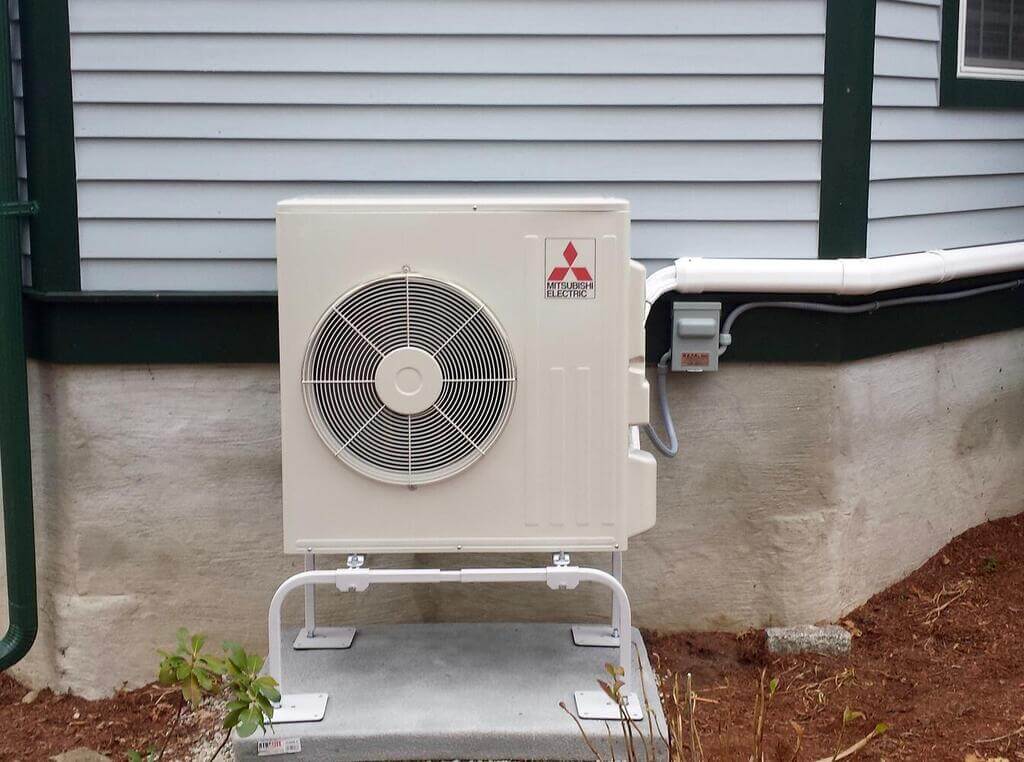 Source: netrinc.com
Mini-Splits are by far the best option to heat AND cool down your garage. The biggest drawback though is the price, you're looking to spend quite a pretty penny to buy the unit itself and then getting the professional installation done. 
It's an investment, though. By adding a mini-split unit, you're increasing the livable square feet of your house, which in turn, increases the cost of your house. It's going to be the best option if you spend a ton of time in the house and from an investment point of view, it's hard to beat.
Conclusion
You've learned a lot about how to heat a garage and cool one down. The rest is up to you. For some, a simple floor fan will do. For others, you're going to want to spend the extra cash and pick up a mini-split system since you spend a ton of time in the garage.
If you only take away one thing from this entire article, make sure to get your garage insulated before spending any money on heating or cooling devices. It'll pay itself back in dividends. 
You can check out more at Hack My Garage.