Effective Techniques to Make a Statement Staircase at Home
If you have more than one level in your home then you're going to need a staircase to connect the different levels. It's likely that your home already has one. However, the stairs are often positioned at the entrance of your home and are one of the first things that visitors see. 
In other words, their design can make a big difference to the way your home feels. That's why you need to spend a little time considering how to make a statement staircase at home.
Choose the Shape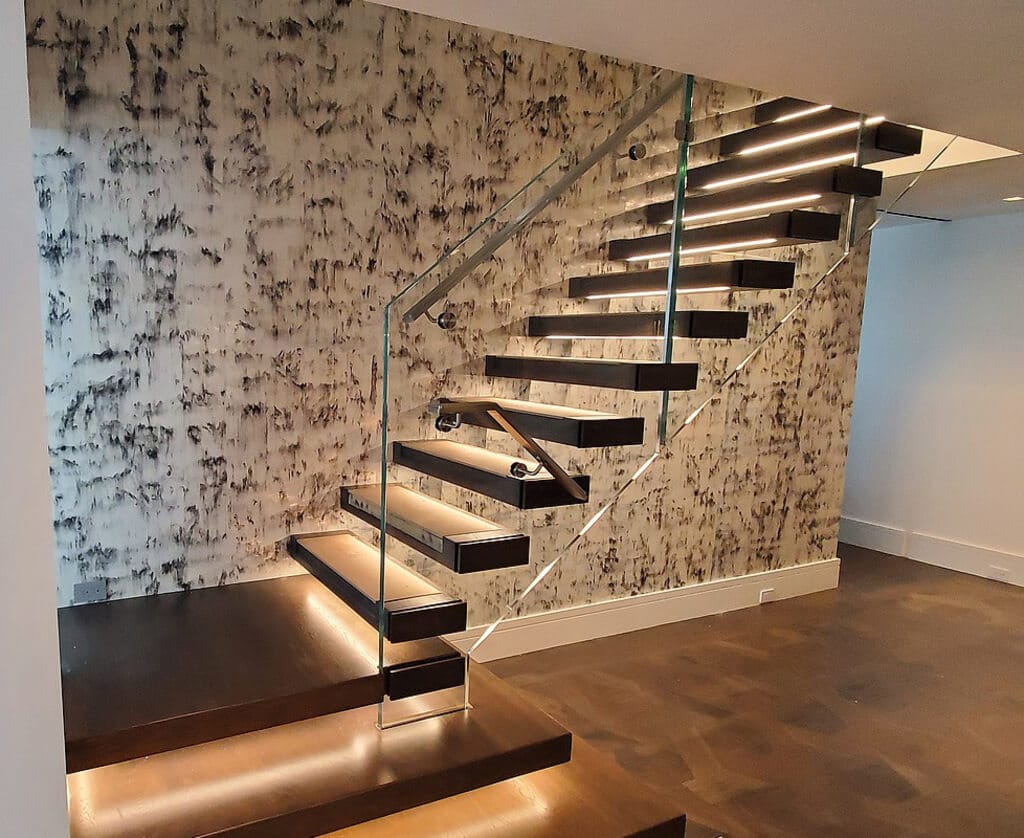 Source: china.com
In most cases, the shape of the staircase will be dictated by its position and the available space. However, you should spend a little time visualizing the different options, specifically L-shaped or curved staircases. These can look the most stylish. Of course, U-shaped staircases are generally considered the safest option while spiral staircases can look great but make it almost impossible to move furniture between the floors. 
It is important to consider safety and the current guidelines to ensure your statement staircase complies. The more curves there are the more the staircase will stand out. 
The Material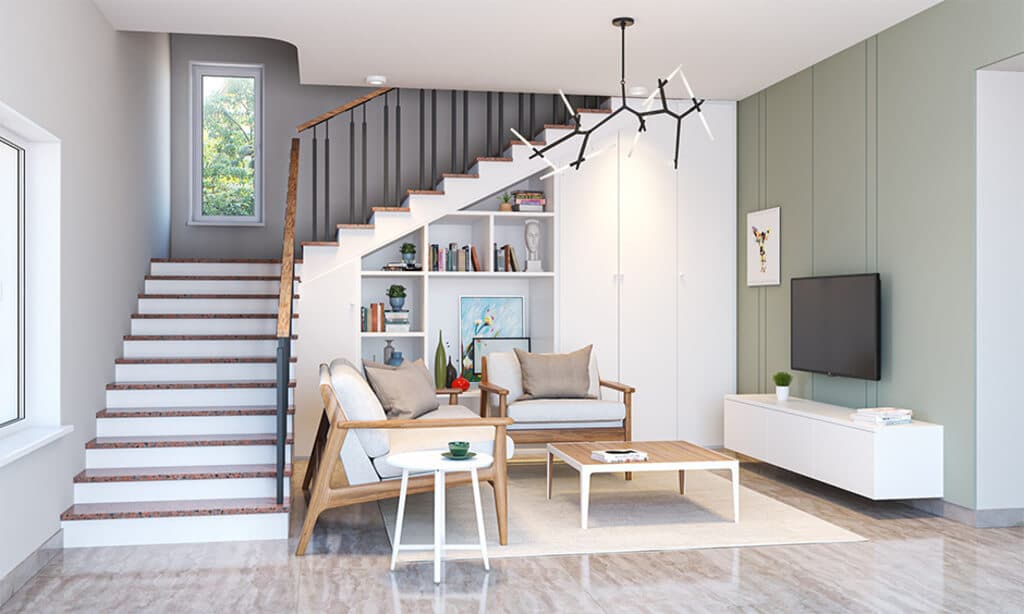 Source: designcafe.com
Your next decision to make a statement staircase is to decide the material you're going to use. Wood is a traditional choice and is a practical one, especially if you're planning to add curves and individual features. It is very easy to work with. 
But, while marble isn't an option for most people or most homes, concrete or metal is. In many cases, these types of stairs can last longer than wood, especially as wood will start to creak and even sag over time. 
One of the most modern and stylish approaches is to use metal. An expert can fashion the metal staircase into any shape or style that you wish. 
Balustrades
Source: hzcdn.com
However, while material and shape play an important part in creating a statement staircase. There is little doubt that the most important part is the balustrade. That's the part that is most noticeable and affects the surrounding area the most.
You can opt for a contemporary and modern feel by choosing glass balustrades Sydney. These maximize the amount of light in the downstairs areas, instantly making them feel lighter, brighter, and more spacious. 
Best of all, there are hundreds of potential designs with glass balustrades. You can choose to have invisible supports or have them made from any material you want. The glass itself can be clear or frosted. Or, if you prefer, you can have designs etched into the glass. This ensures your staircase doesn't just look amazing, it's also personal.
Wood or metal balustrades are also functional, although perhaps not as inviting or stylish as the glass balustrade. 
When choosing the right balustrade it's a good idea to use a computer program. It can help you visualize the finished staircase and balustrade in your home, ensuring you get the perfect solution for your property. 
Consider The Treads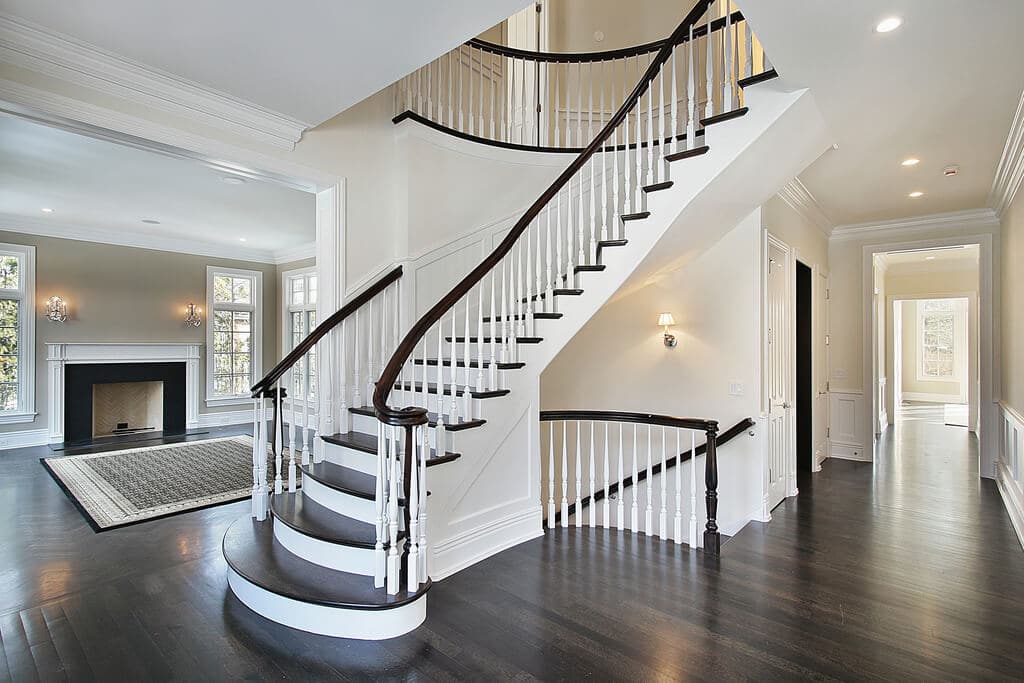 Source: renovationfind.com
Most people spend a little time deciding what to put on the treads. It can look good to have the bare material but is often safer to have pieces of carpet or other grippier items affixed to the stairs. This will improve safety but is likely to lower the appeal of your statement stairs. 
Instead, you may want to use wood with a roughened edge. It helps maintain the authenticity of the stairs and the safety. 
Don't forget, while most stairs have treads and risers, the risers aren't essential. In other words, you can leave the stairs open. 
This can help to open the space up below the stairs. Of course, with risers and treads, you can design clever storage solutions under the stairs. If done properly, this can enhance the look of the stairs and help to make them a statement piece. 
Also Read: 10 Beautiful And Creative Staircase Designs That Defines Elegance For Your House
Colour & Tone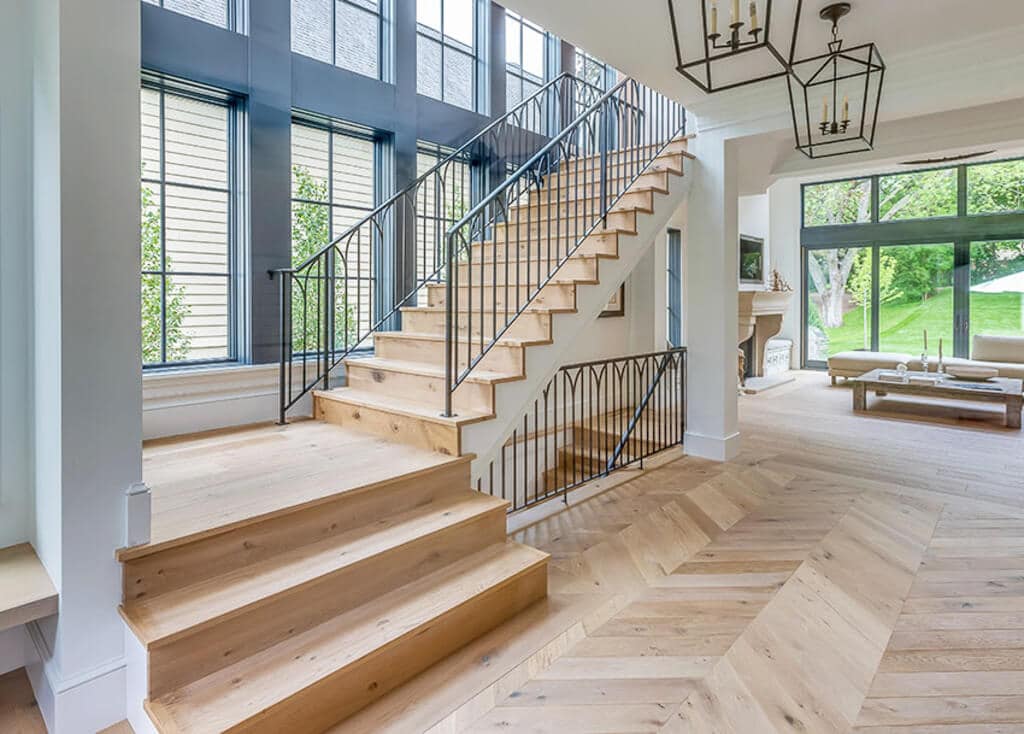 Source: renovationfind.com
You should also spend a few moments considering the colour of your chosen statement staircase. Ideally, it will match the rest of your home without needing decorating. This reduces the cost of creating and installing the stairs and makes it easier to maintain your staircase. 
It's an important consideration as you'll want your statement staircase to continue looking good for many years to come. After all, the statement staircase is an investment, not something you replace every year.
Don't forget. You're the one living in the house. As stylish as the staircase can look, it must match your tastes and be practical to use. That will ensure it is a good investment.