Top Tips When Planning The Perfect Balustrade For Your Project
A balustrade is an important safety device, that's why you find them around stairs, balconies, and even swimming pools. They must be strong enough to prevent people from falling from heights and injuring themselves. However, being functional doesn't mean that they can't also be aesthetically pleasing. 
It's important you speak to a specialist in balustrade designs and take the time to explore all your options before choosing the perfect balustarade for your project. Considering the following before you commit to a specific balustrade will help you to find the right one.
The Material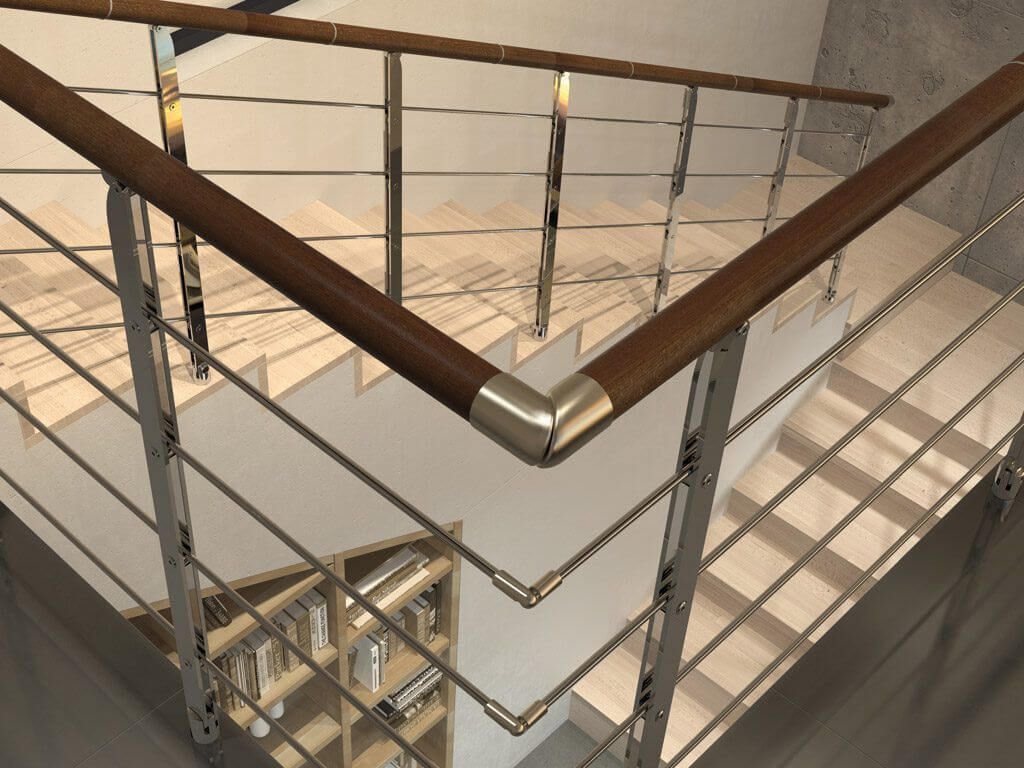 Source: archiexpo.com
Traditionally, balustrades were made of concrete or wood. These were functional, affordable, and could even be quite ornate. However, once metal was used to form balustrades the array of designs quickly expanded. There are hundreds of different ways to bend metal and create stylish yet unique balustrades. 
More recently, glass balustrades have become extremely popular. They allow more light through, protect views, and there are a stunning array of different glass designs available. The glass is just as strong as any other balustrade option and a viable choice. It is often seen as the most aesthetically pleasing. 
In short, know what materials are available before you choose a balustrade.
Style
It is often easier to choose the perfect balustrade if you consider the style of your project. Modern properties tend to do well with modern options, such as glass. Equally, a glass balustrade is not always the best option for a traditional property, metal is often the better look.
Of course, as well as considering the style of the project you need to consider your own personal style, you are the one that will need to live with the balustrade.  
Maintenance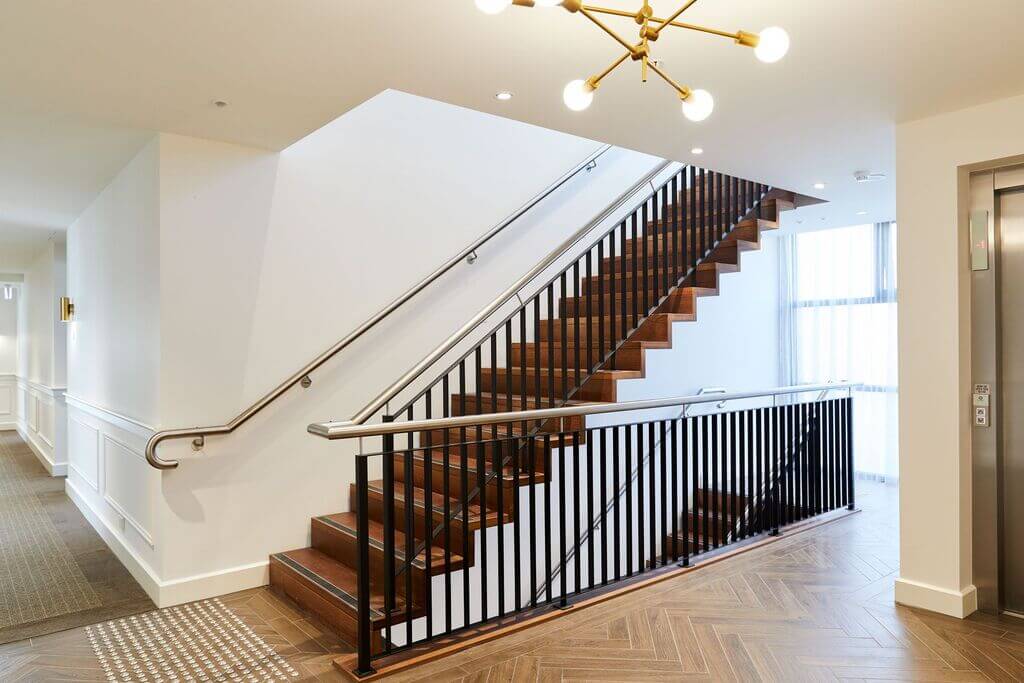 Source: wp.com
Maintenance is often overlooked when choosing a balustrade but it is very important. Firstly, balustrades are often difficult to reach to clean as leaning over to clean an outer edge is dangerous. Secondly, wood, concrete, and metal tend to be full of small details that make them time-consuming to cleaning tips. In contrast, you'll find glass is virtually maintenance free and potentially the best option. 
Visibility
An aesthetically pleasing balustrade will transform any project. In some cases, this means choosing frameless glass. However, while this can look stunning, it can also be virtually invisible. Before you can commit to any balustrade you need to spare a few moments to consider how easily the balustrade can be seen and how important this is on a daily basis. 
Sometimes visibility is essential to avoid people walking into it and injuring themselves. 
Light Level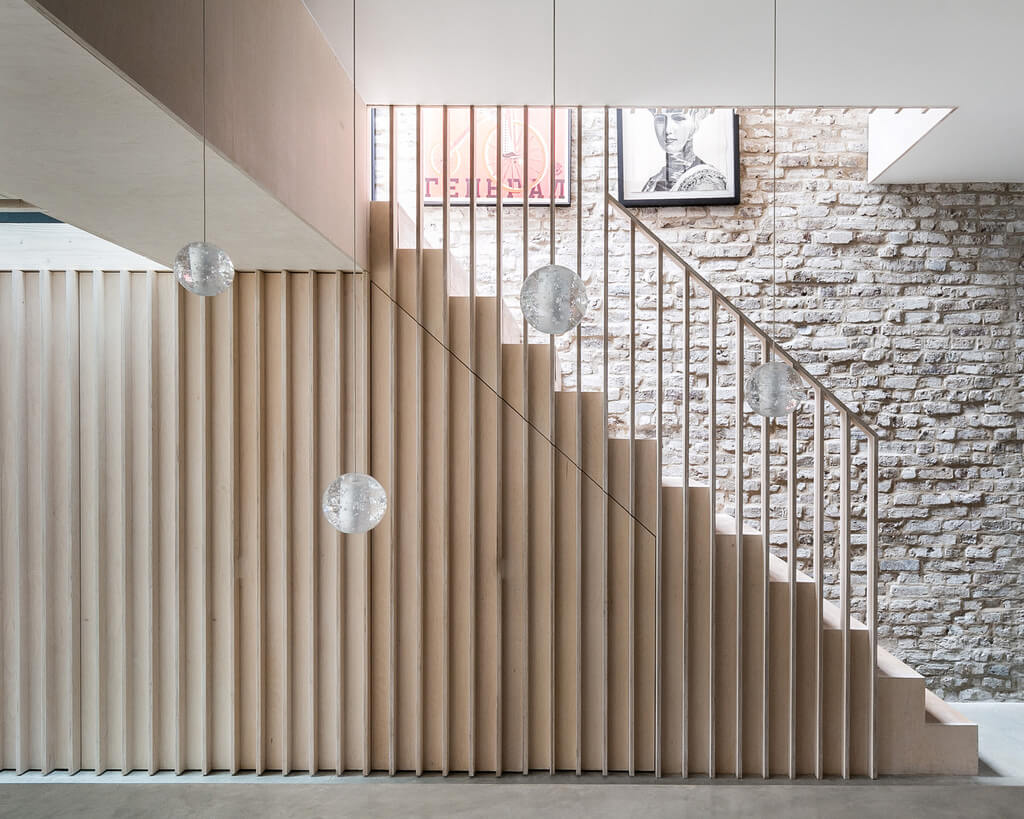 Source: futurecdn.net
Glass balustrades let a lot of light through, making them a great option for staircases where there would otherwise be dark spaces at the bottom. Metal and wood balustrades can also let a surprisingly amount of light through. It's a good idea to look at some examples of these balustrades in-situ before deciding which one will work best for you. 
This will help you to select a balustrade that works for both levels of your project. 
Alsio Read: 10 Reasons Steel Stairs Are Better Than Concrete
Compliance
As mentioned already, there are strict rules and regulations surrounding balustrades, including how they are made and installed. That's why it is generally best to choose a professionally made one and have them install it for you. It will help to ensure your project conforms to all the latest standards. 
This is particularly important for insurance purposes and if you are creating a project to sell.
Budget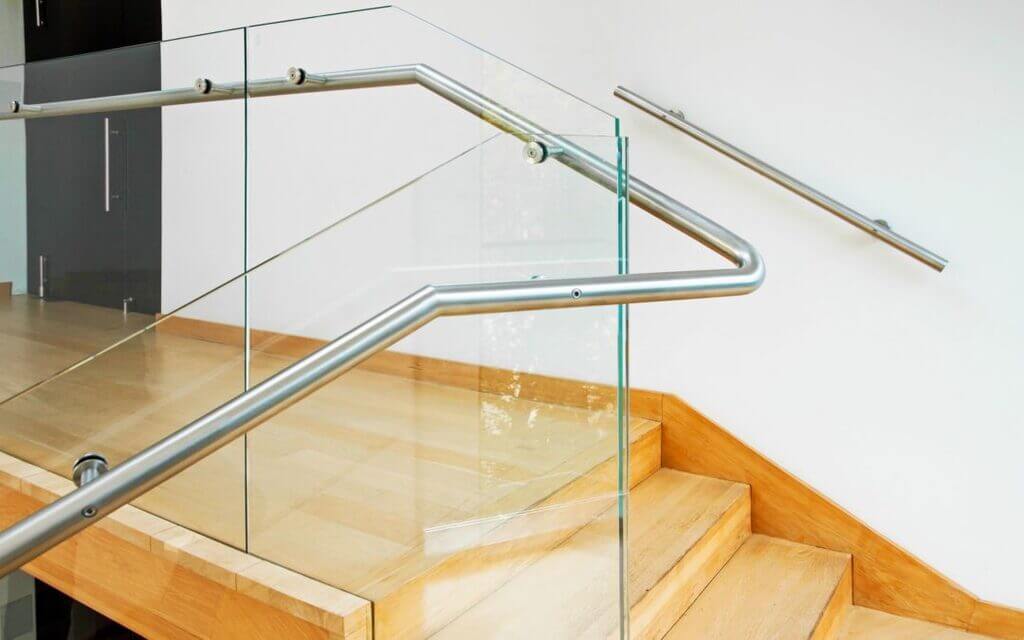 Source: glassfencingsydney.com
It's impossible to consider a balustrade without at least thinking about the cost. Balustrades vary greatly in price depending on what you are after and the level of customization required. However, before you set a budget you should spare a little time to investigate the average costs and see how far your money will stretch. 
It's important to remember that a balustrade is an investment that should last for years, paying a little extra for the perfect balustrade is worth it. Of course, that doesn't mean completely destroying any budget you have, but you can stretch it a little further to get the right one.
Final Thoughts
There is no correct or incorrect balustrade for your project, the decision is personal. However, it is worth sparing a thought for the end-user. If that's you then you know the style you prefer. But, if it is someone else you need to consider what will work best for them, as well as what looks the best. This will help to ensure you have the perfect balustrade for your project.