Five Innovations That Make Your Bathroom Luxury
Believe it or not, your bathroom tells a lot about you. Inside our house, it is the space where we seek privacy the most. So your bathroom should be a place of comfort and luxury. Your beautiful home is incomplete without a gorgeous bathroom. So don't shy back in dressing up your bathroom and making it luxurious with new innovative technology. You can also check out Reece plumbing and bathroom supplies, as it is always handy to know professionals who can fix your bathroom. 
Down below, we are going to list a few innovations that will take your bathroom to the next level:
1. Glass Showers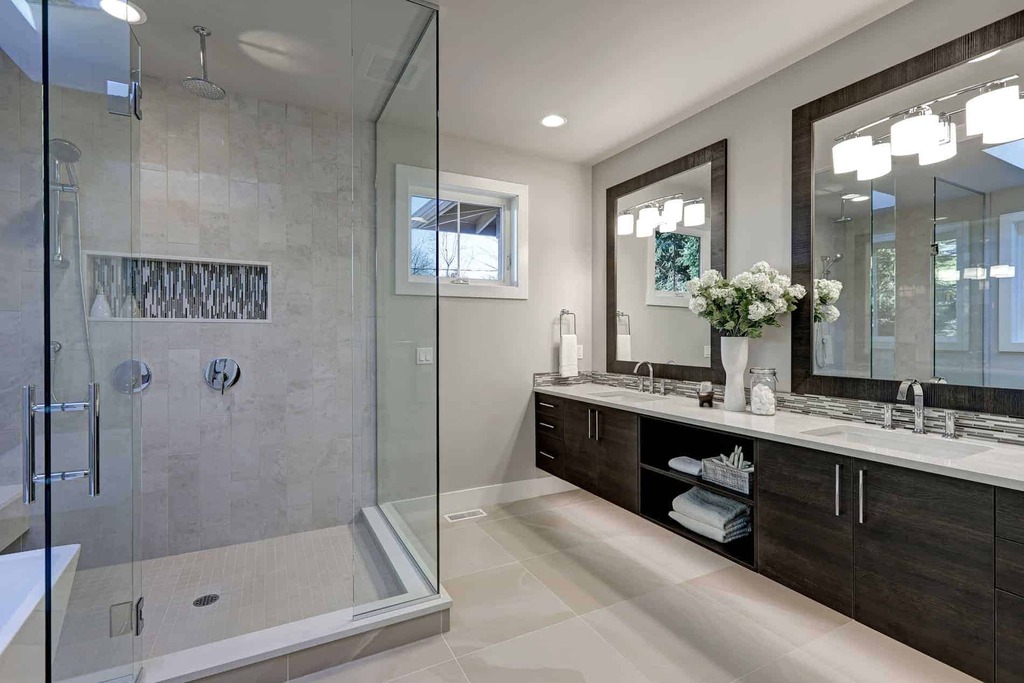 Source: jonespg.com
Your shower is a very important part of your bathroom. You take showers to relax after a long tiring day, or when you're low. So that space in your bathroom is important to you, and you can make that space more luxurious by incorporating glass showers.
Glass showers are the epitome of the modern, sophisticated and classy look. It is also elegant and makes your bathroom look very much put together. You can opt for a clear glass shower, or if you want a bit more privacy, you can get a tinted or frosted glass.
Glass showers also create a hygienic space. Since it technically creates a partition from the rest of the bathroom, it makes your showering area away from bacteria, and it can also be cleaned very easily. These types of showers are also watertight. It means that water from your shower won't seep everywhere in your bathroom. So, install a glass shower now and swim in affordable luxury.
2. Minimalist Decor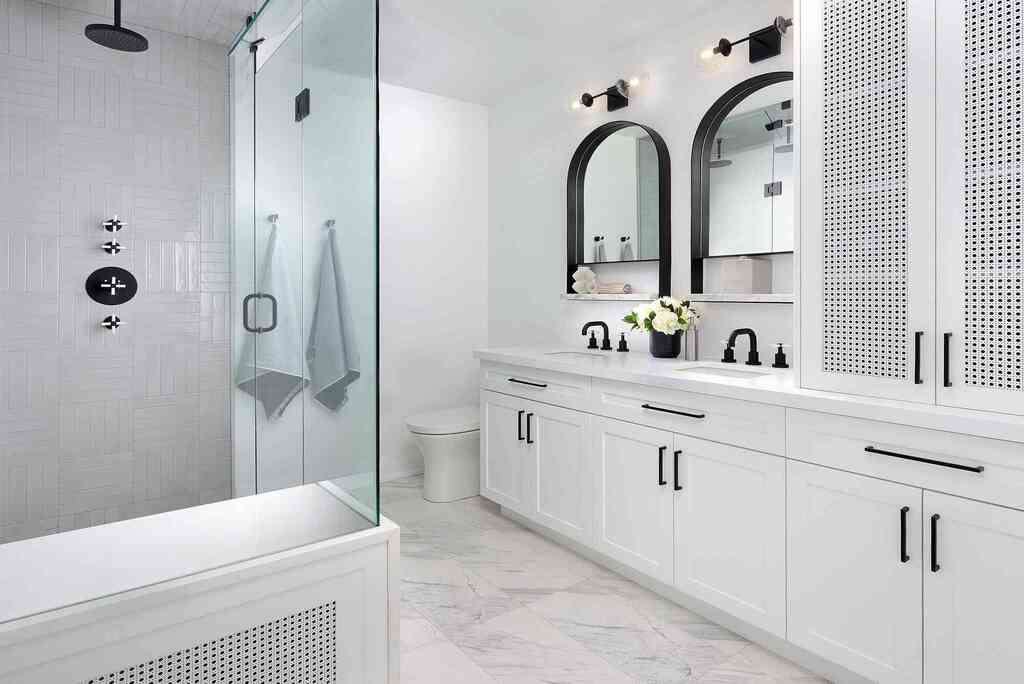 Source: mydomaine.com
The art of elegance lies in minimalism. Moreover, a bathroom is a perfect place where you can experiment with minimalism. Minimalist designs are edgy and to the point. It plays with simple lines, and the colours are mostly monochromatic and complimentary. It offers a calm and simple aesthetic to your bathroom.
Make your bathroom look minimalistic and innovative by getting rid of big and imposing things. Instead of a big sink and vanity, opt for a smaller sink attached to the wall and a small, structured vanity. Remember, less is more. Also, play with colours like grey, brown, white, black. Different tones of brown and beige also give the bathroom a minimal yet natural look. For a futuristic look, opt for shades of black and grey. 
3. Japanese Style Toilets
Japan is all about innovation and creativity. Japanese-style toilets have changed the game with their luxurious and unique designs. Features of the Japanese style toilet include; the bidet, an automated water jet designed to wash your undercarriage. The bidet does not provide high-speed water but sprays out enough water to effectively clean. You can control the water flow and temperature.
Japanese toilets also have a heated seat facility. And it is extremely useful for winter and provides maximum comfort. There is also a blow dryer installed in the toilet so that you can dry yourself with ease.
Also Read: 5 Things to Consider When Remodeling Your Bathroom Space
4. Smart Showerheads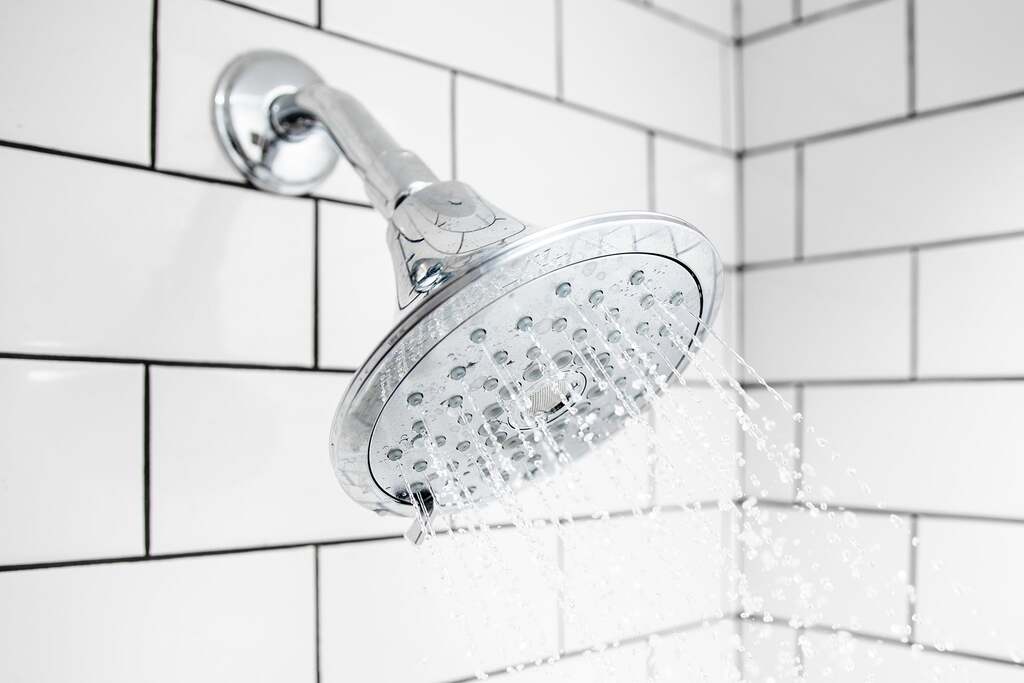 Source: thewirecutter.com
A smart showerhead is a game-changing high-tech facility. It is a type of showerhead that can be connected to smartphones or iPad, and you can control it from your phone however you like. A smart showerhead can also mean extra functions, like water-saving functions or advanced temperature controlling/indicating features.
You can be connected efficiently from inside your bathroom, and some showerheads can also play music! Smart showerheads are also eco-friendly. They have high-tech water conservation features. So, installing a smart showerhead can be a good thing, especially if you're concerned about nature and climate change.
5. Soaking Tubs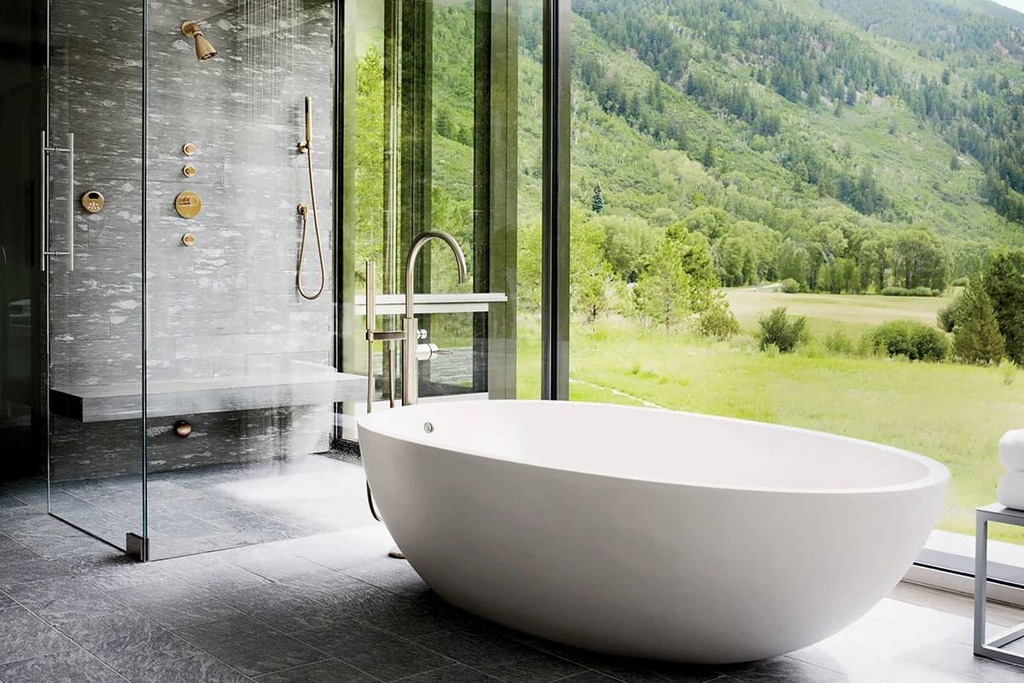 Source: cloudinary.com
A soaking tub might sound like it is a bathtub, but it is unique. Soaking tubs are deeper than bathtubs and are oval. Moreover, you can get submerged in a soaking tub, unlike in a regular bathtub. This provides for an extremely therapeutic experience. It is also innovative as it is different from traditional bathtubs.
Final Thoughts
So, I hope that this blog was helpful in giving you ideas about how to make your bathroom more innovative and luxurious. Remember these tips while decorating your bathroom, and you'll surely end up with a bathroom which will make anyone do a double-take!