10 Ways to Make Your Bedroom Look Luxurious
All of us want a walking wardrobe, furry rugs, mirror walls, and all the glitz and glamour there is for our bedroom. But well, take a step back because of the limited budget. So, here's the good news, you can make your bedroom look luxurious without spending a fortune. It is not always about how much you have to spend, but rather, how you are planning to spend how much you have. Planning is key here.
I know you feel confused. Don't worry, I've got your back. Here are the 10 ways to give your room the grandeur it requires.
1. Get Rid of Excess Fabric
Like you, even I love drapes in the bedroom but most people end up overdoing it which overwhelms the space.
So, get rid of either the drapes or the blinds. You don't need both.
2. Declutter Your Room and Remove Unnecessary Items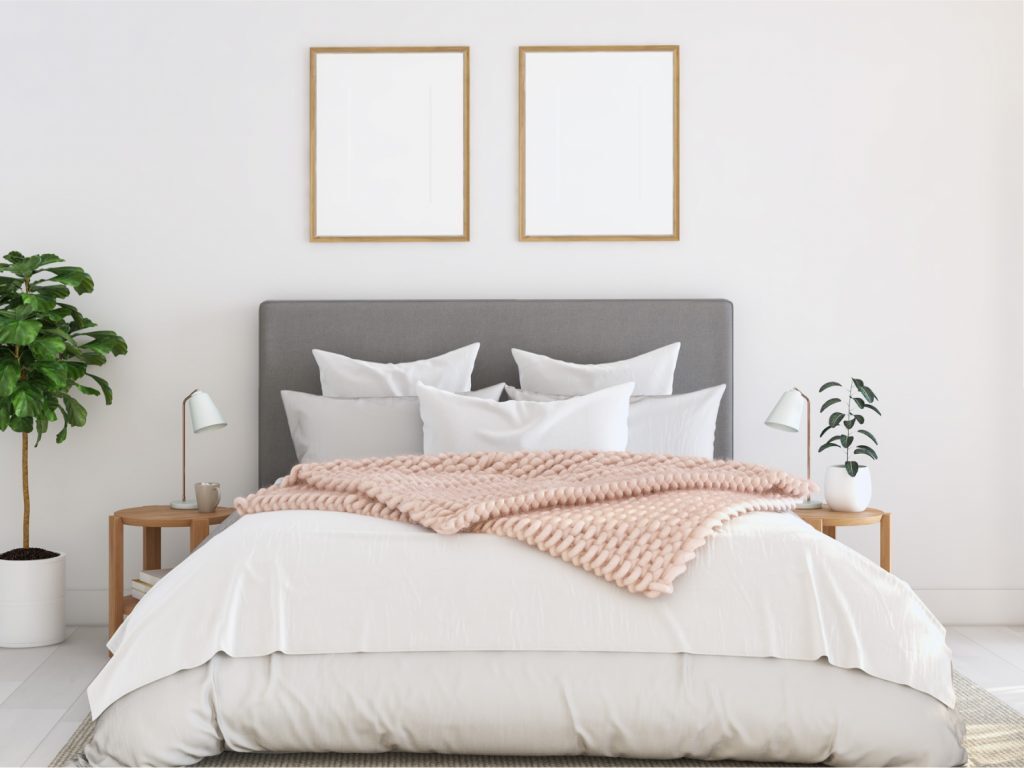 Source: declutterinminutes.com
Amongst all the rooms in your house, you need to set up an environment in your bedroom that helps you relax. Start by decluttering the room. Remove unnecessary items that are too bulky and unusable, including furniture.
3. Get Organized
Take time to get organized and find a specific place for all the things in your bedroom. If you fail to do that, this means you either don't need that thing or you have cluttered the space with too many unnecessary things.
4. Change Your Bedding
The easiest way to revitalize your bedroom is by changing your bedding. Start by swapping or rearranging pillows. Then, consider changing the blankets too. You may also think about shopping for some luxury bedding in Australia like double-sided bed sheets, pillows, etc.
5. Add Flowers and Other Potted Plants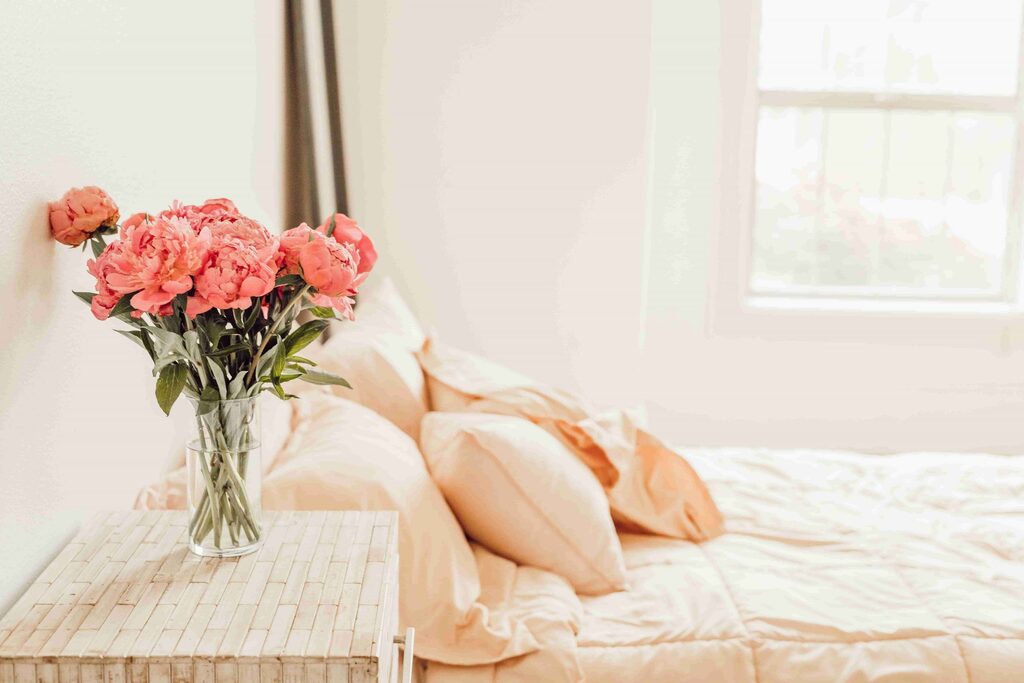 Source: theranosticshealth.com
Most people consider adding flower and plant pots in their living rooms, but why not in your bedroom? You can always place them on your window sill for their daily dose of sunlight.
6. Restyle Dressers and Shelves
Quite a simple, but equally effective way is to upgrade your bedroom space, by changing the décor of dressers and shelves. Swap the books, candles, vases, and décor pieces. The top of dressers and shelves is the ideal space to decorate with your favorite things.
7. Rearranging Furniture
If you are a minimalist and installed less furniture in your room, it will be easier to play around with it.
Switching furniture layouts will give your room a fresh and upgraded feel. When rearranging, your primary objective should be the functionality of the furniture, rather than aesthetics.
8. Hide Cords and Cables
You may think that cords and cables will not make much difference. But trust me, even these tiny things can make your neat and clean bedroom eyesore.
Make sure you have them in areas like behind the bed, or behind any other furniture, rather than having them dangling in plain sight. This makes your bedroom look neat and polished.
Also Read: 21+ Anime Bedroom Ideas: Create a Fantastic Manga Inspired Room in Budget
9. Light Up the Space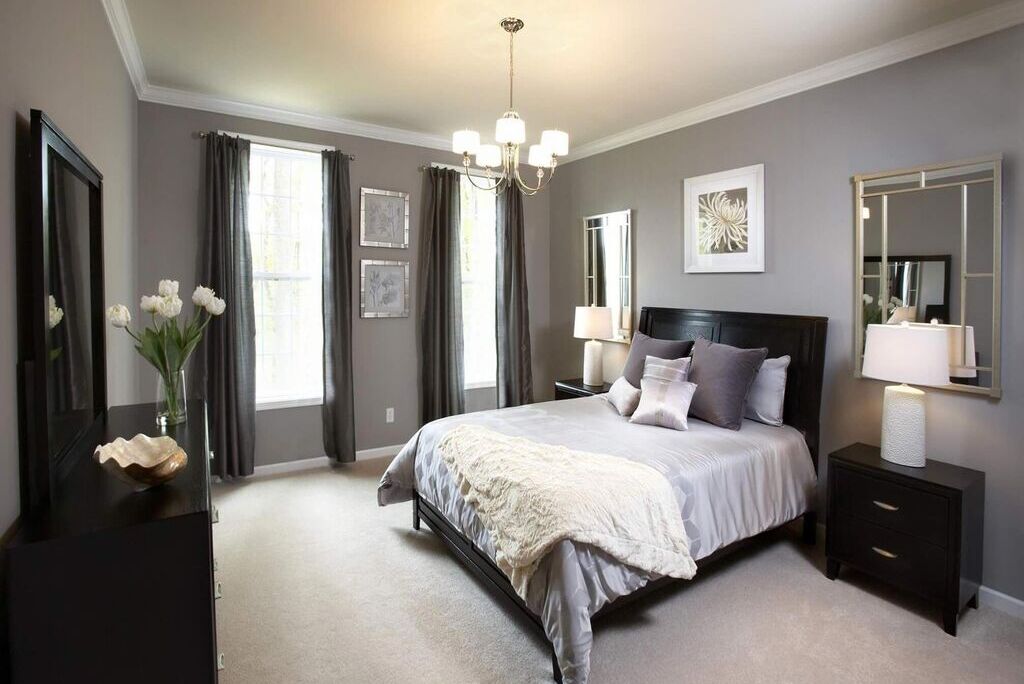 Source: pinimg.com
Grandeur is incomplete without lighting and so is this list. Install more lights in your room. Be selective about it as it can create a huge difference.
Consider the natural sunlight in your room, the total area of your room, and all the other factors that can impact your lighting decisions. You can also rethink your curtains – if you wish to maximize/minimize sunlight.
10. Reduce the Number of Pillows
Pillows are often considered luxurious objects but off-late the trends have been changing. Pillows are now a symbolism of "comfy".
So don't follow the ethos that says "the more number of pillows, the better it is". Instead, get rid of a few and change some bedding elements. You can also consider rearranging them, if you do not want to lose them, in number.
Over to You…
All the above-mentioned tips are easily achievable. However, none of us are experts and this is why people consider experts like interior designers and other professionals. If you have a higher budget, it's never a bad idea to seek guidance from industry experts.