Managing Construction Work: 6 Tips to Ensure Satisfactory Results
Regardless of the industry, managing a project efficiently to deliver the best results with limited time and budget is challenging for every project manager. However, it is even more difficult for project managers for managing construction work. While it is true that clients usually wish their projects to complete as quickly as possible, speeding up things doesn't necessarily guarantee optimal results.
A speedily and poorly executed project can cost more money and time, eventually derailing the entire work. As a result, it also adversely affects the construction company's reputation and authority in the industry. 
Nonetheless, the best way to manage a construction project is to follow strategic planning, work with a reliable crew, and ensure safety on the site. That way, construction managers can gain satisfactory results from their projects. Unfortunately, the emergence of the latest technologies and rising challenges has drastically changed the construction industry's landscape.
As a result, executing satisfactory projects and earning lucratively from them seems more intimidating than ever. So, are you wondering how to deliver a remarkable quality project within the tight deadlines and budget constraints? Read ahead to learn essential tips that can help you improve the outcomes of your construction project:
1. Invest in the Right Technologies
Undeniably, technology is transforming every industry and sector, including construction. So, if you wish to increase the efficiency of your projects, you must leverage the latest technologies. Utilizing advanced technology and tools will allow you to manage work from anywhere alongside monitoring each phase.
Now, project managers don't have to visit the construction site to learn about the work progress made throughout the day. They can benefit from the primavera consultant scheduling software to gain exceptional results while keeping everything in line. Using this user-friendly software, you can also predict any issues that may arise during the project.
2. Planning Is a Must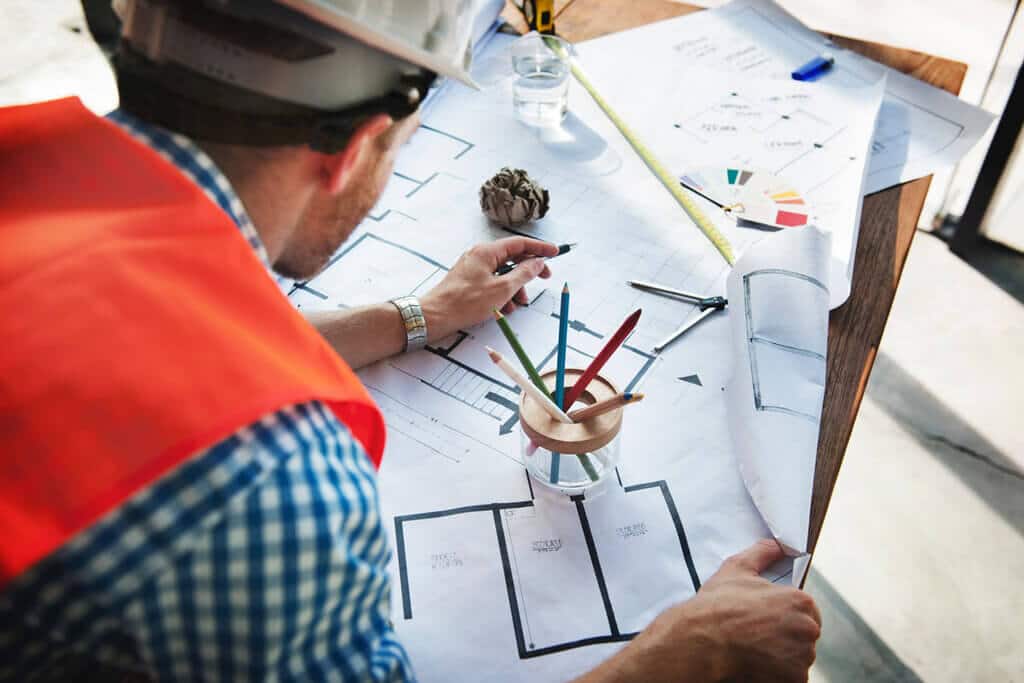 Source: barker-associates.co.uk
Despite being a critical aspect of every project, most managers often take planning less seriously, focusing more on other elements. Procuring the right raw materials, keeping stakeholders involved, and training workers become their utmost priority, overshadowing the need to plan each aspect first.
Therefore, you must have a realistic and well-thought-out plan before you even start on with the project. For example, determine how many people you need or what equipment is necessary to help you throughout the project. After all, you don't wish for any delays or issues halfway through your project.
Moreover, you must gather all the details beforehand to manage your construction project effectively. In this manner, you can also set clear milestones and measure the work progress each day. Finally, don't forget to communicate plans and objectives with your workers. That way, your workers will strive to work diligently to accomplish everyday goals, leading to more significant outcomes.
3. Hire the Right Workers or Train Them
The success or failure of any construction project significantly depends on your crew. No matter how big your construction company is, you can't finish your project satisfactorily if you don't have the best-talented workers. Therefore, ensure to recruit a well-experienced and skilled labor force. Even if you hire fresh talent, see whether they are enthusiastic and willing to learn and grow.
You can also train your existing workers to level up their skills and increase the productivity of the overall project. Additionally, it's only viable to assign tasks to workers based on their level of expertise. For instance, you can't expect ironworkers to perform the job of carpenters. 
4. Communicate with Your Workers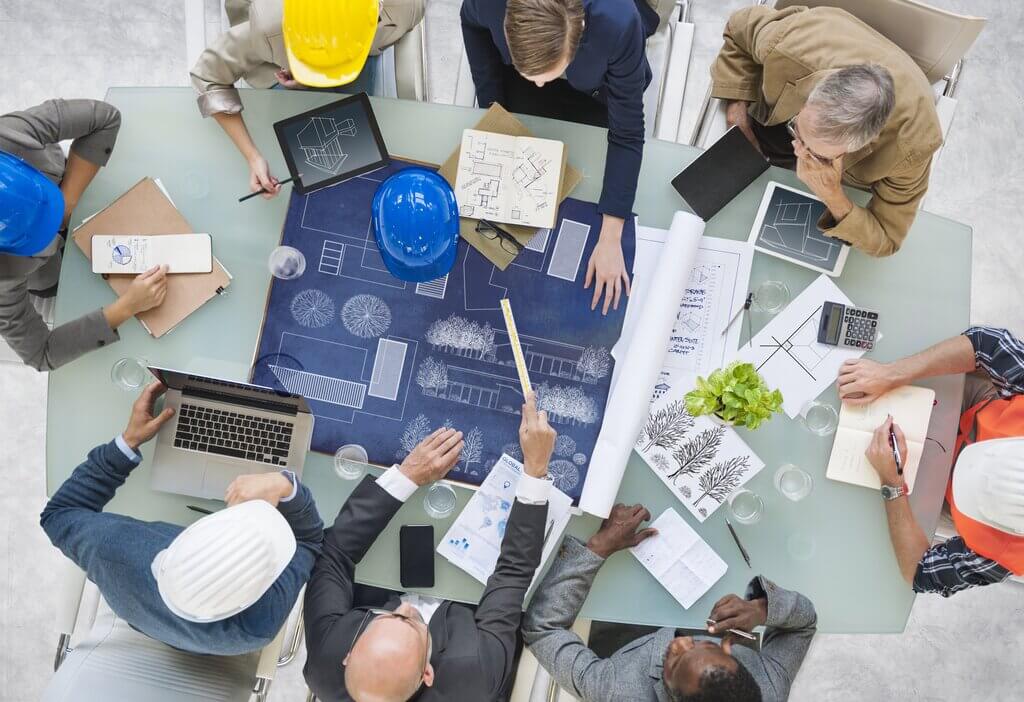 Source: mathias-sager.com
It doesn't matter at which phase your construction project is; effective communication is the key to success. Many people are involved in construction work, including stakeholders, clients, workers, contractors, suppliers, etc. Communicating effectively with each person on the ground can ensure the smooth completion of your project.
You can either set an in-person meeting or use online methods to keep everyone on the same page. Frequent communication with your workers will remove any ambiguities and ensure everyone adheres to their routine tasks.
Communication also allows your crew member to share any problems they may experience during their project. Conversely, lack of communication can have a significant negative influence on your project. 
5. Pay Attention to Safety Hazards
Irrespective of the type of project, construction projects usually involve many dangers. Everyone working on the construction site will be exposed to toxic chemicals, heavy machinery and tools, and dangerous heights. Therefore, on-site safety should be your number one concern while training your workforce. After all, no project manager wants to risk their employees' health and life.
In addition, any accident on the construction site can lead to a substantial financial loss for the company and can also tarnish the company's reputation. So, if you want your construction crew to be more productive at work, you must implement safety measures on the site. Furthermore, a safe work environment can minimize stress among employees and increase work efficiency. 
6. Be Extra Careful with Your Budgeting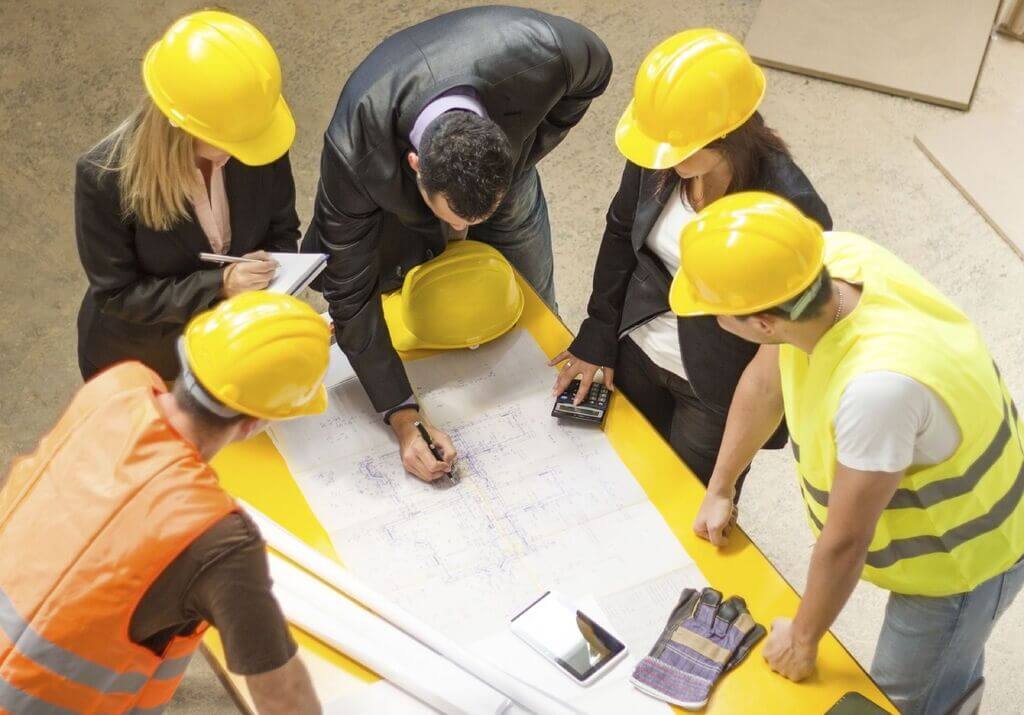 Source: pinimg.com
It is no secret that budgeting plays a tremendous, influential role in the construction business. Thus, for a successful project, you need to spend a considerable amount of time reviewing the budget. In a construction project, inaccurate estimates can get you in hot waters as the project progresses.
However, a realistic budget can save you from any unexpected financial situation that may adversely affect the success of your project. Unfortunately, construction projects are famous for generating costs out of the blue. So, keep an eye on all the expenses. 
For instance, buying used heavy construction machinery can help you stretch your budget. Furthermore, it is also important to anticipate any potential costs that may arise during the project. It will help you ensure you have enough money to cover the costs and complete the project successfully.
Ensure to divide your budget into two categories: soft and hard costs. Soft costs may include taxes, loans, interests, insurance, etc. In contrast, hard expenses may consist of labor, materials, etc. And doing so can give you a clear picture of your budget, allowing you to identify any cost that isn't under your control.
Nonetheless, no matter how limited your budget is, ensure to leave room for unforeseen expenses. Some unexpected situations may include damage to any equipment, changes in the design, accidents, etc.
Also Read: Tips to Quicken the Construction Process
Conclusion
Today, the construction industry is rapidly advancing, meaning project managers have a broad range of opportunities to strengthen their portfolios and broaden their skill sets. However, before you start working on any project, it's critical to plan strategically and have all the necessary resources in place. Also, implement the pre-construction and post-construction stage planning.
That way, you can easily manage documentation, communication with stakeholders, and other essential details related to the construction project. Moreover, don't forget to roll with the changes as it is the key to executing any project. Failure to do so might lead to low-profit margins, unsatisfied clients, and project delays.