6 Ways to Have a Memorable First Night in Your New Apartment in Dubai
Once all your boxes and items are unloaded in your new apartment in Dubai; you will do well to minimize the time you spend on taking selfies in your new home.
There are more ways to commemorate and remember your first night in your new abode.
During your first night at one of Dubai Festival City's apartments for rent, there are several things you can do to make it feel like home and enjoy your stay immediately.
Below are some of the best things you can do on your first night in your new flat in Dubai:
1. Document the Features of Your New Apartment
If you haven't taken photos of every nook and cranny of your new apartment when you were viewing it, you will do well to bring out your camera or smartphone and document the features of your new place.
The photos you take of your new flat can help you get your security deposit back when you move out. With these pictures, you'll have something you can use as references to fix any damage beyond the regular wear and tear during your time as a tenant.
These can include stains on the carpet and couch, holes in the wall, or peeling wallpaper.
With the photos you have, you can fix everything that needs to repair and make sure the place is the way it was before you moving in.
Doing so ensures you can get your security deposit in full, which is likely a substantial amount you can use in the future.
2. Clean Your Apartment a Bit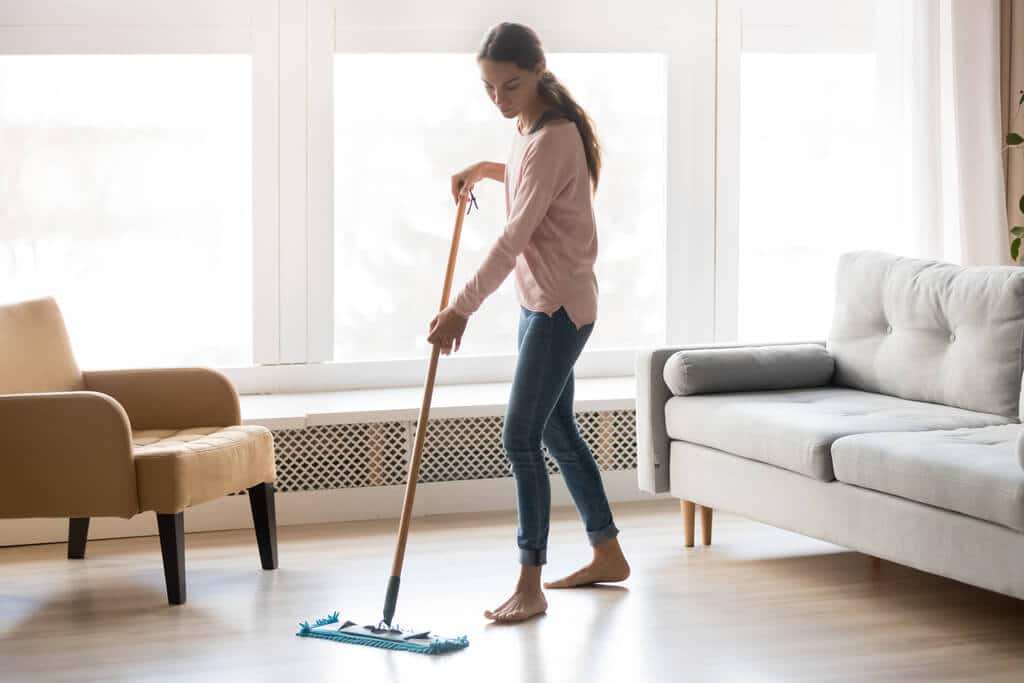 Source: katescleaning.com
Unless the landlord or property manager tells you the apartment was professionally cleaned days before you moved in, take some time to tidy up your new home.
Disinfect all surfaces and other high-touch areas. Give all furniture pieces a thorough wipe down and vacuum the floor as well.
Focus on the areas you will use or be in often, such as your bathroom, bedroom, kitchen, and living room.
Clean and disinfect only one or two cabinets and drawers you need to use immediately, such as the ones in your bedroom and kitchen, so that you have a place where you can store a few clothes and your other essentials first. You can then move on to the others later when you're ready to tackle everything.
By cleaning and disinfecting your apartment, you are certain that your home is free from dirt, debris, and bacteria.
3. Unpack Your Box of Essentials
Your moving to-do list should include packing a box of items you need for your first few days in your new home.
This box of essentials should include a few clothes, bedding, basic pots and pans, plates, glasses, cooking and dining utensils, toiletries, and cleaning supplies.
Once you're done cleaning, you can store these items in their respective drawers or cabinets so that you can have a more organized home, even on your first night. You'll also know where to get them quickly, should you need them.
4. Make Your Bed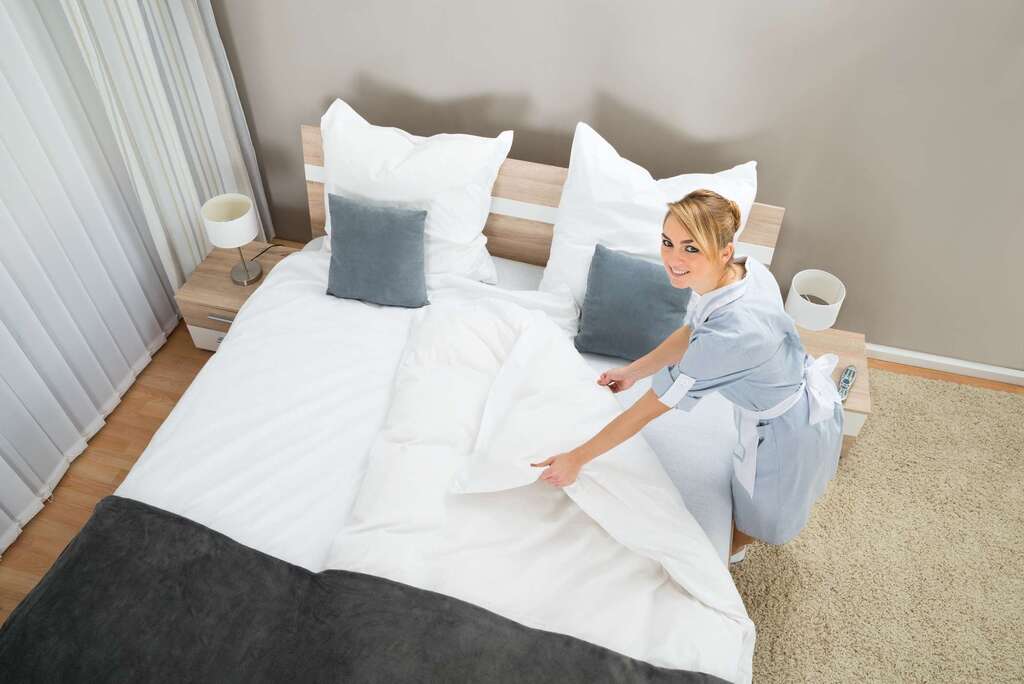 Source: periskopi.com
After an exhausting day of moving and cleaning, you need to ensure you have a comfy place where you can have a good night's sleep. This means making your bed.
Bring out the bedding you packed in your box of essentials and prep your bed. If you brought two sets, choose the one that you like the most and that makes you feel comfortable.
You can also start decorating your bedroom with items that can make your new room feel homey and comfy so that you can have a deep and restful sleep on your first night in your apartment.
5. Think About Where and What You Want to Eat for Dinner
A scrumptious dinner is a perfect way to reward yourself for the move and cap off a tiring day.
Think about what you want to eat to celebrate your first night in your new home. If you're not too tired and you can buy the ingredients at a nearby supermarket and whip up the dish in less than thirty minutes, consider cooking to get a feel of your kitchen.
If you're exhausted, look for a restaurant that has the dish you want on your menu and order takeaway. Or, if you're not too tired and want to explore your neighborhood immediately, consider eating out. Go online and look for restaurants near your area.
With this option, aside from being rewarded with a great dinner, you'll get to know your new community more and discover its places of interest, such as the malls and parks, and other hidden gems.
Also Read: 5 Easy Tips to Keep Your Apartment Cool and Comfortable
6. Find Ways to Entertain Yourself Before Sleeping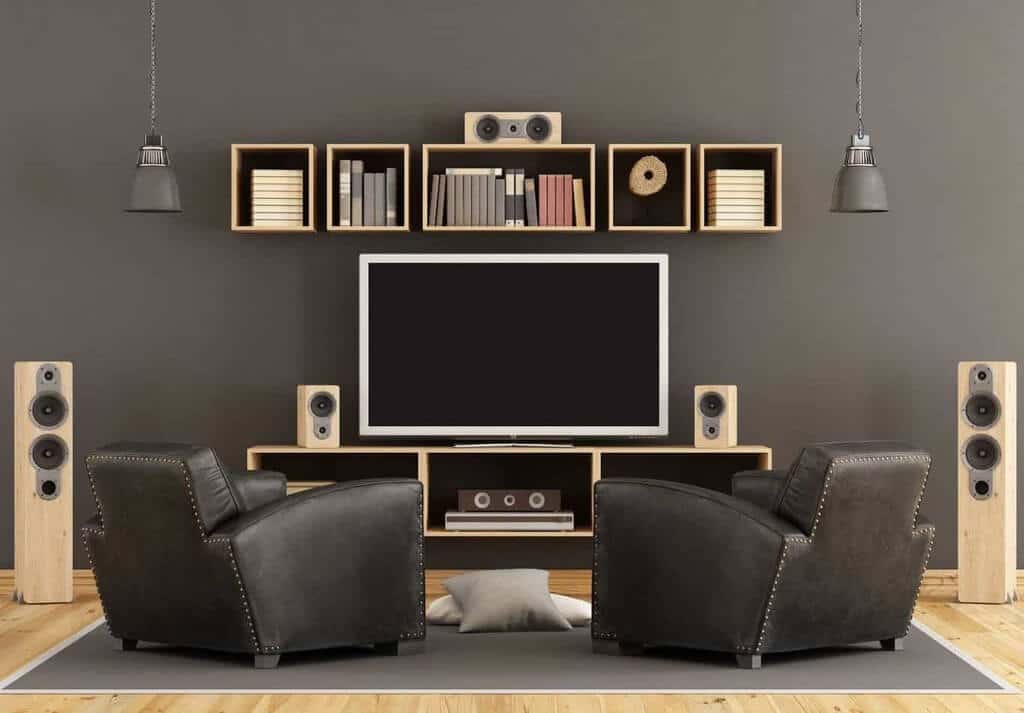 Source: audioaural.com
After dinner, chances are, you'll want to entertain yourself before going to sleep. As such, if you're up to it; set up your TV so that you can watch something that you like before turning it in.
However, if you have a home entertainment system; delay setting up the whole thing since it may take you hours to finish it.
If you already have Wi-Fi, hook it up to your TV if you don't have cable. You can also simply surf online and check your social media accounts to relax and entertain yourself.
Another option is to read a book and listen to your favorite tunes to relax and unwind.
When you have the best apartment in Dubai; you will have fewer difficulties adjusting to and feeling comfortable in your new home, even on your first night here.
And if you follow these tips, you will have a more enjoyable, memorable first night in your new apartment.