5 Benefits of Hiring an Online Interior Designer
Whether someone is moving into a new place or has been struggling to decorate a room for years, the pressure to design and decorate a room right can prevent people from designing them at all. As time passes, nothing changes, and the space starts to feel dull, messy, void of personality, and sometimes, even a bit depressing. Sometimes, the slight kick that a person needs to finish a room is a few modern interior design tips from an online interior designer.
These experts are modern-day resources for superior home design while still meeting busy homeowners' cost and flexibility expectations.
This article looks at how interior designers work and what benefits they offer their clients, as well as how to find the right interior designer online.
What Is an Online Interior Designer?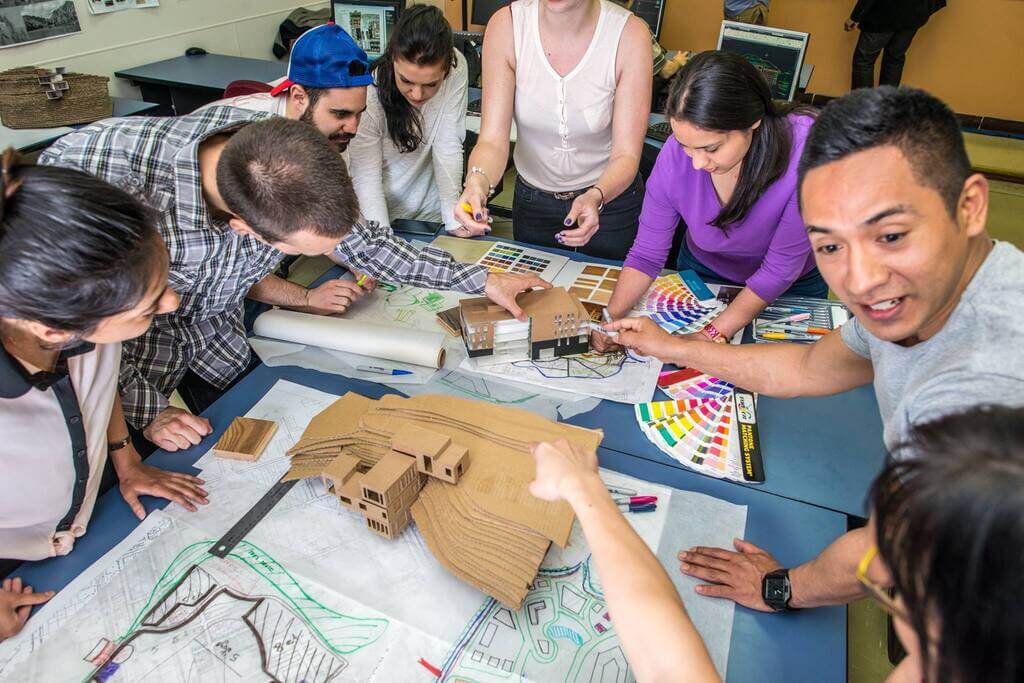 Source: herzing.ca
An online interior designer is someone who works virtually to help people design and decorate their home spaces. For example, a traditional in-person designer might make multiple trips to see a space in person, take manual measurements, and check in on contractors as they put the finishing touches on a space. However, an online interior designer manages these aspects remotely or simply provides a high-level design recommendation service. They also recommend furniture and other product suggestions to complete the look.
Their remote nature cuts down on transportation costs and allows clients to connect with designers anywhere in the world. It also allows clients to get as much or as little help as they'd like. For example, they may just want a mockup of a suggested room layout, or they may want the nitty-gritty details of modern interior design ideas, like which lamp to purchase and how to style bookshelves.
It's easy to find online architecture or interior design services through directories or other online listings.
5 Advantages of Hiring an Interior Designer Online
There are five major advantages of hiring an online interior designer to help with a home design project.
1. A More Affordable Option Than In-Person Design
Online interior designers are usually much more affordable than in-person designers, who often come to the space in person and provide more hands-on service. Online designers can simply provide the client with a recommended design layout and a list of recommended stores or products to complete the look.
According to Home Advisor, an interior designer or decorator costs range from $1900 to $13,000. However, an online designer can cost just a fraction of that price, depending on what skill level someone is looking to hire.
2. Elevate the Home's Style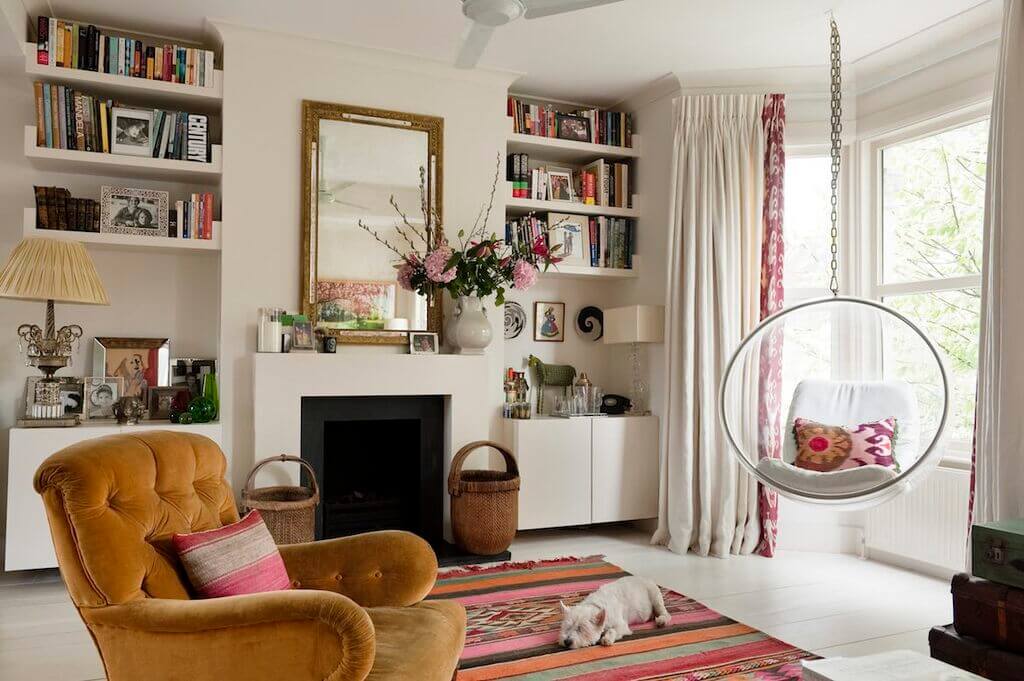 Source: wellandgood.com
An online designer is a perfect way to elevate a home's style from what the homeowner might choose to put there on their own. An online designer uses their spatial and design skills to create a room that flows well, fits the aesthetic of the rest of the home, and serves its desired function. In addition, they are more knowledgeable about interior design matters and can help the client achieve the gorgeous interior they're going for.
3. Flexible Time Commitment
Working with an online designer provides a flexible time commitment with no in-person meetings or deadlines. In-person designers require coordinated meetings, but online designers can be as hands-off as the client likes. The client must simply provide them with a vision, receive design recommendations, and then make changes to the home as needed. 
4. Customized Designs
It's easy to find popular design layouts online, and inspiration from room decorations done by others. But these templates are simply that. They don't take into account personal style, room function, or personal goals for the space. 
An online designer is a happy medium between customized design services and simple templates, giving personalized advice without commitment or cost.
5. Save Time and Avoid Frustration
Working with an interior designer online can save loads of time and frustration. Getting a room right is difficult, so using an expert's design can help sail past these typical challenges and arrive at a well-designed room much faster and easier.
Finding an Online Interior Designer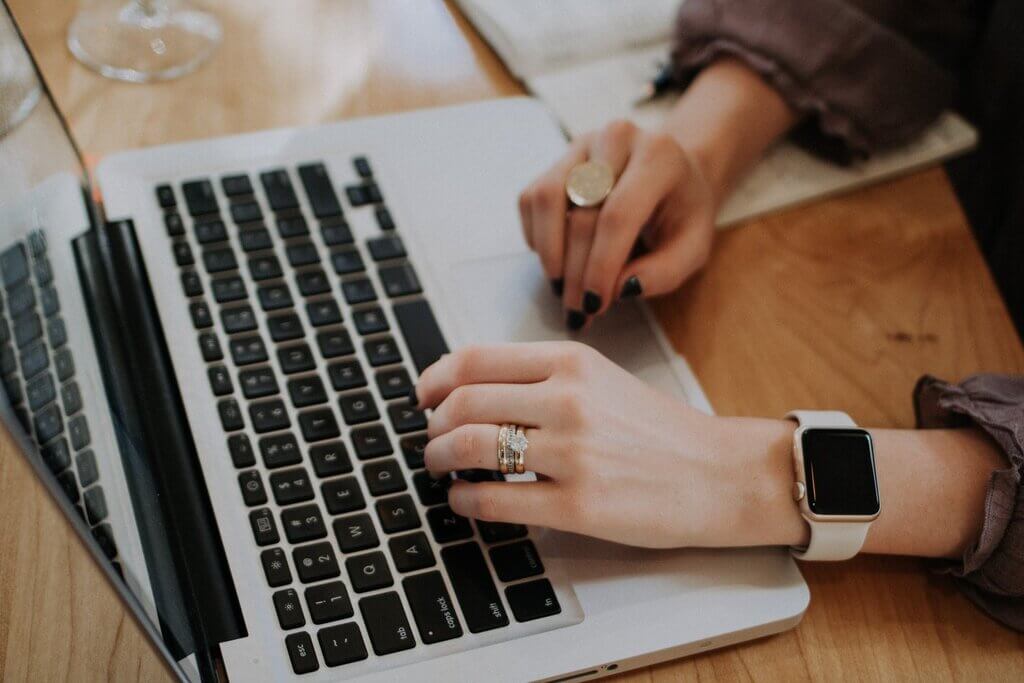 Source: squarespace-cdn.com
There are many benefits of hiring an online interior designer. There's a strong case for finding an interior designer online, from saving time, money, and frustration to elevating the space's overall style with customized design recommendations.
There are several ways to find a designer online. The first option would be to search online marketplaces for architecture or interior design services, make a post on social media to find one, or browse Google for other listings worth considering.
Before hiring an online interior designer, a prospective client should ask about their experience and look at some of their previous designs to ensure they're skilled and have the designs to prove it.
Final Thoughts
Get the best of both worlds with an online interior designer to help with home design projects. Homeowners can save money on traditional design services and get a customized plan made for their home with modern home interior design ideas when they opt to find the right interior designer online.