Avoid This Paint Colour When Painting Your Home
One of the most impactful ways to brighten up a dingy room is to add a fresh coat of paint. Dirt, dust, and handprints can add up over the years, making your walls and trim look worn down and grubby. But a new coat of paint from professional painters can refresh the space with clean lines and bright colours. At the same time, the wrong new coat of paint can even make a room look worse than before. If you are looking to repaint one or more rooms in your home, it may be overwhelming to select a colour. Where do you even begin when there are so many shades and tones available? painting your home.

Before you pick up the brush and roller, below are some tips for colours that you should avoid when choosing new paint for your home refresh:
Avoid Earthy Tans and Browns
If you want your home to look clean and fresh, many experts recommend avoiding warm earthy tones such as tan or brown. This is because these colours tend to look dingy and never quite clean. Colours commonly known as "builder's beige" or "rental beige" may be easy to pair furniture and decor with, but it won't make your space look clean and bright.
Don't Paint Your Bedroom Red
While red may be your favourite colour, it has no place on your bedroom walls. Red is a colour that evokes intense physical and emotional reactions, and is often associated with anger and danger. Since red is the colour of blood, our brains may have a visceral reaction to this colour and cause our heart to beat faster – which is not ideal for falling asleep at night. Your bedroom should be a serene space for you to unwind after a long day, so opt for calmer and cooler tones. If you really love red, maybe save it for your favourite dress, your kitchen, or your car instead.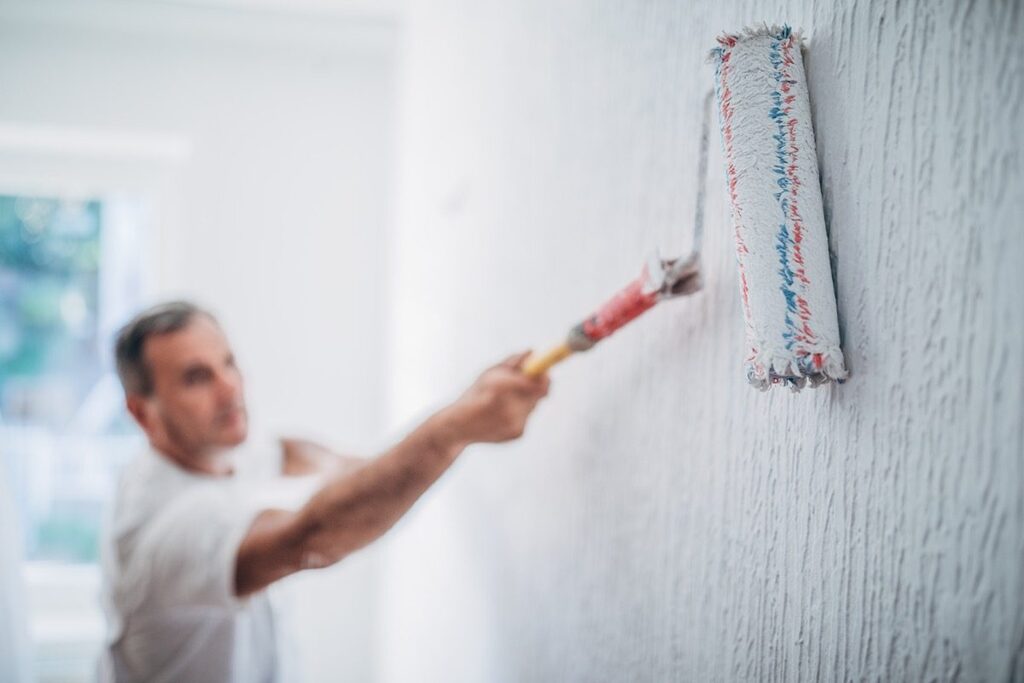 Source: bestlifeonline.com
Opt for White Trim Only
If you are thinking about painting your trim any other colour than white, it's time to rethink your colour choices. Having a crisp white trim makes a room look clean and new, no matter what colour your walls are. When it comes to trim, avoid any muddy hues and stick to what works.
Never Mix Green and Brown Paint
The special blend of green and brown paints should be avoided in your home at all costs. It is a shade that many people agree looks similar to bile, and is so disliked that it has even been used to dissuade people from purchasing cigarettes in Australia! If you have the choice, don't choose this colour for your home. 
Choose a Paint That Will Hide Imperfections
Two things that you should pay attention to when selecting a paint colour are the Light Reflectance Value (LRV) and the sheen. Not only do colours with low LRV (such as plum or navy) create a crisp finish, they also tend to hide scuffs, fingerprints, smudges, and dirt better than other colours. As for sheen, you will want to choose a middle ground option such as eggshell. This is because super matte options may be tough to clean, and ultra high sheen paints show every scratch and dent easily.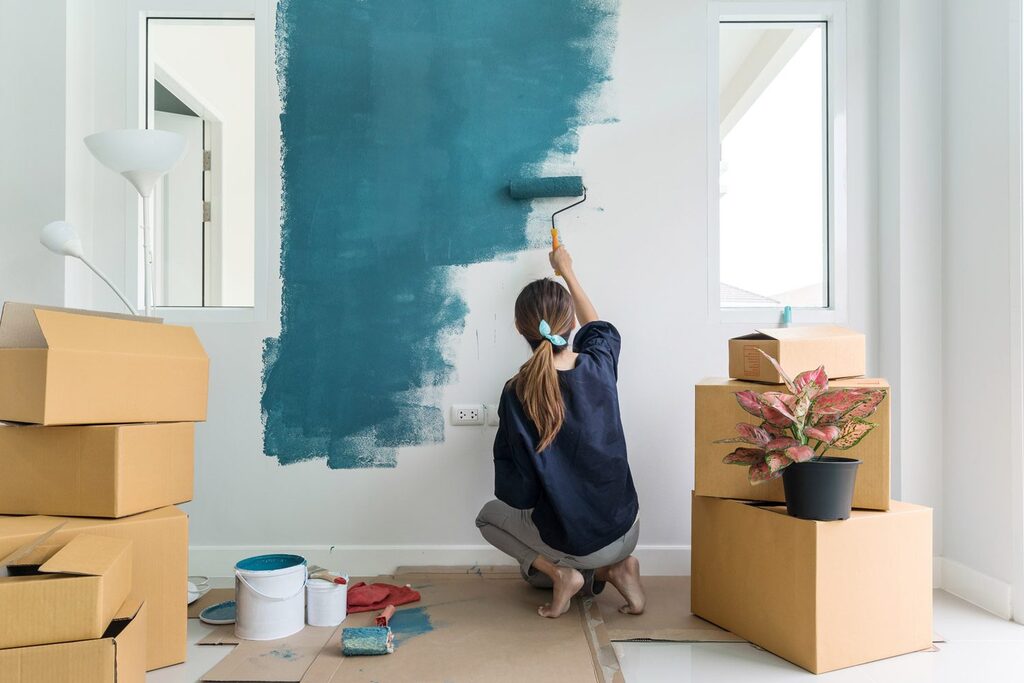 Source: treehouse.co
Avoid Painting Bathrooms or Home Offices White
A recent bathroom decorating trend has seen an explosion of fresh white walls, countertops, tiles, and shelves. While there is nothing like a sparkling white bathroom, it can be difficult to maintain this level of freshness when everyday life sets in. As time goes on, your fresh white walls may become stained – and even more easily in a room such as the bathroom. A smarter choice to avoid visible stains is to go for a bold bathroom colour such as coral, orange, or turquoise.

Similarly, many people have also been creating beautiful and airy home offices, often filled with white walls and surfaces. Did you know that the colour white can actually lead to eye strain and fatigue? Over time, sitting in a bright white room on a computer can definitely worsen eye strain that may have already been present from multiple hours of screen time. If you are redecorating your home office and want that bright and airy feel, go for a softer white, grey, or greige instead.
Say No to Dusty Rose and Yellow-White
While dusty rose and colours with yellow undertones were once the go-to choice for accent walls and splashes of colour, these colours now leave homes looking outdated and dull. If you are looking to add a splash of rose to your space, opt for a colour with lighter undertones rather than a darker rose. And rather than use a yellow-white that can look dirty, opt for a neutral white or white with cool undertones such as blue, green, or purple to achieve a fresher look.
Also Read: 13 Easy DIY Painting Ideas for You
Avoid Using Browns for Exteriors and Living Rooms
Many people love the colour brown for its warmth and versatility, but two places you should never use brown paint are the exterior of your home and your living room. Brown can give off a dull vibe, and a brown exterior can even contribute to a decreased value for your home and a tougher time selling in the future. Similarly for the living room, browns can make the space feel drab, and tones that are too dark can make your living space appear smaller than it actually is. This especially applies to already small living rooms!
Follow the tips above to make your home really stand out after your next paint job! If you need colour suggestions or are looking for more tips for home painting, check out our other blogs or contact us today.