Renovating Your Apartment: Necessary But Worth It!
There is nothing more satisfying than walking into a room you have just finished renovating. The new paint, the new drapes, and rearranged furniture all make for a sense of accomplishment. However, many people are hesitant to take on such a big project because they don't feel it is worth the time or money. This blog post will discuss why renovating your apartment is often a necessary project!
1. Why Renovate Your Apartment
There are many reasons why you might want to renovate your apartment. One of the most common reasons is if you're moving and need things to match your new space or if you've just moved in and it's in bad condition.
Another reason is that you've lived there too long and everything starts to become too outdated and worn down. The benefit of renovating is that you get to create a living situation that works for you while also getting rid of everything that doesn't work for you.
2. What Is the Process of a Renovation
There are many different ways to renovate your apartment, and the process can vary depending on your project size. The most common type of renovation is painting walls, changing light fixtures, and rearranging furniture.
This kind of project usually takes a few days to a week, depending on how much work there is to do. If you want to transform your whole living space, then it could take anywhere from several weeks to months before you're finished!
The process of renovating often begins with you deciding on the type of renovation that you want to do. After deciding what you want to do, then you can buy all of the supplies and begin working. Sometimes it is easier to ask friends if they have any extra paint or furniture that they are not using anymore so that you don't need to spend as much money.
3. Tip About Renovating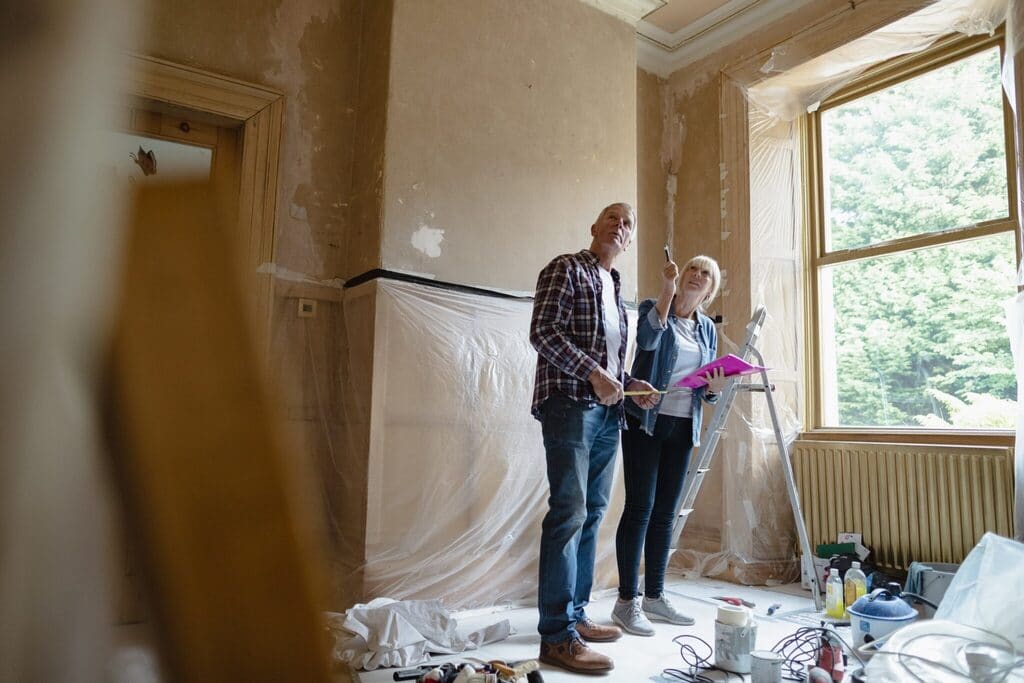 Source: pinimg.com
When renovating your apartment, it is important to be careful of things like paint fumes and dust. Paint fumes can make you sick if you are exposed to them for too long, so make sure that any windows are open when painting or that you have a fan blowing the air outwards. If asbestos remediation is necessary, then it may be a good idea to have professionals take care of it for you.
4. Budgeting for Renovations
The cost of a renovation can vary depending on the extent of the project. If you're only doing minimal changes, such as changing light fixtures and painting the walls, it might not be that expensive. However, some other things to consider include plumbing work (which can be costly), electrical work (which can also be expensive), removing asbestos (controversial but still an expense), and significant structural changes.
It's always a good idea to budget for your time as well; if you have a full-time job, you may want to allow yourself extra time off when you're renovating so this doesn't interfere with your responsibilities.
It's important to remember that behind every big project is the hope for great accomplishment, which drives many people to take on the challenge. For some, renovating their apartment is necessary and worth it!
5. Examples of Home Renovations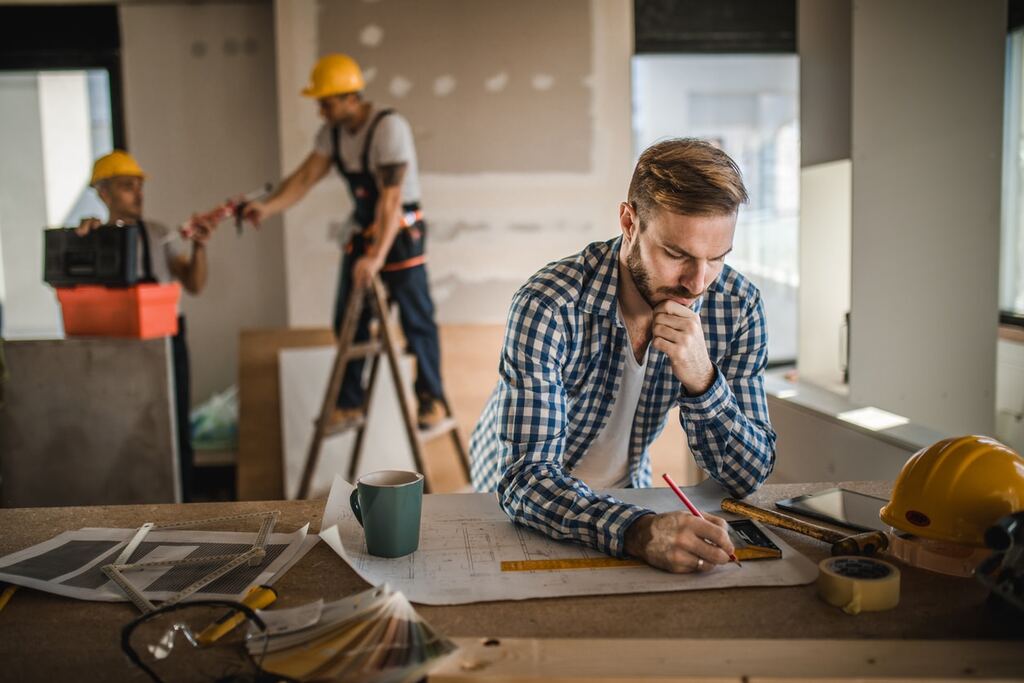 Source: nextinsurance.com
Some examples of home renovations you can check out are listed below:
Changing your kitchen cabinets to give them an updated look or painting your walls red instead of beige.

 Rearranging the furniture in your living room for a more comfortable layout, such as moving the coffee table to get better access to the TV and putting a reading chair against a window.

 Painting your apartment to change the atmosphere, like using a calming color in a small bedroom or painting an accent wall with bright colors.

 Installing built-in home features such as cabinets and storage space on walls where there was none before.

 Moving your bedroom furniture into another room gives you more space in sleeping quarters.

Knock out walls to give yourself a more open floor plan.

If you have old radiators in your house, consider replacing them with heaters for a more modern look.

Moving the location of your kitchen or bathroom so they are easier to use or bigger than before.

Re-doing plumbing and electrical work so everything is up to code and working well.

Updating your existing bathroom by adding a new shower curtain, bath mat, towel bar, and toilet paper holder.

Installing an extra window in your bedroom or living room to improve airflow.

Putting up wall shelves in your kitchen to store pots and pans and dishes out of sight but still have access to them.
The examples above show some of the many renovation options out there, but anything is possible! Just remember that when it comes time to renovate your apartment, use your imagination and make sure you do what works for you!
Also Read: 5 Decorating Hacks For Small Apartments
6. The Benefits of Investing in Home Renovations
The benefits of investing in home renovations are many. Firstly, you get to change any space that doesn't work for your lifestyle. Secondly, it could increase the value of your apartment if you're living somewhere with a fluctuating market! Over time, some apartments become outdated and worn down; While renovating your home at that time you can also rent an apartment in san Francis co for some time until your project renovation completes.
The benefits of completing this extensive project are worth the time and effort that go into it. This blog comes highly recommended for anyone looking for motivation or help with their current project!
Final Notes:
It can be tough to decide if renovating your apartment is necessary or worth it. Both parties have their pros and cons, but as long as you are willing to invest in some extensive renovations; then there's no reason that you shouldn't make a go for it! The benefits of completing this project will keep on coming with time.