7 Ways to Skip Bin Hire Makes Renovation Waste Disposal Easier
Skip bin hire makes construction waste disposal a lot easier, which is an important aspect of the waste management industry. Whether you need to dispose of renovation waste from your residential or commercial property, skip bins offer the most convenient and versatile waste disposal systems. For construction-related waste disposal, metallic and wooden skip bins are highly recommended. 
But how do skip bin hire services make renovation waste disposal easier? 
In this article, you will learn about skip bins and related services, including the best ways skip bin hire make renovation waste disposal easier. Read this comprehensive reference guide to help you make a sound decision regarding renovation waste management. 
What is a Skip Bin? 
Skip bins are large containers, open from the top, used in the waste management process. They come in different sizes and styles, highly recommended for construction sites (generating tons of renovation waste) and small-scale residential renovation projects. You can find high-quality skip bins from reputable companies, such as skip bins by Mobile Skips Brisbane. 
What are the Important Benefits of Using Skip Bin Hire?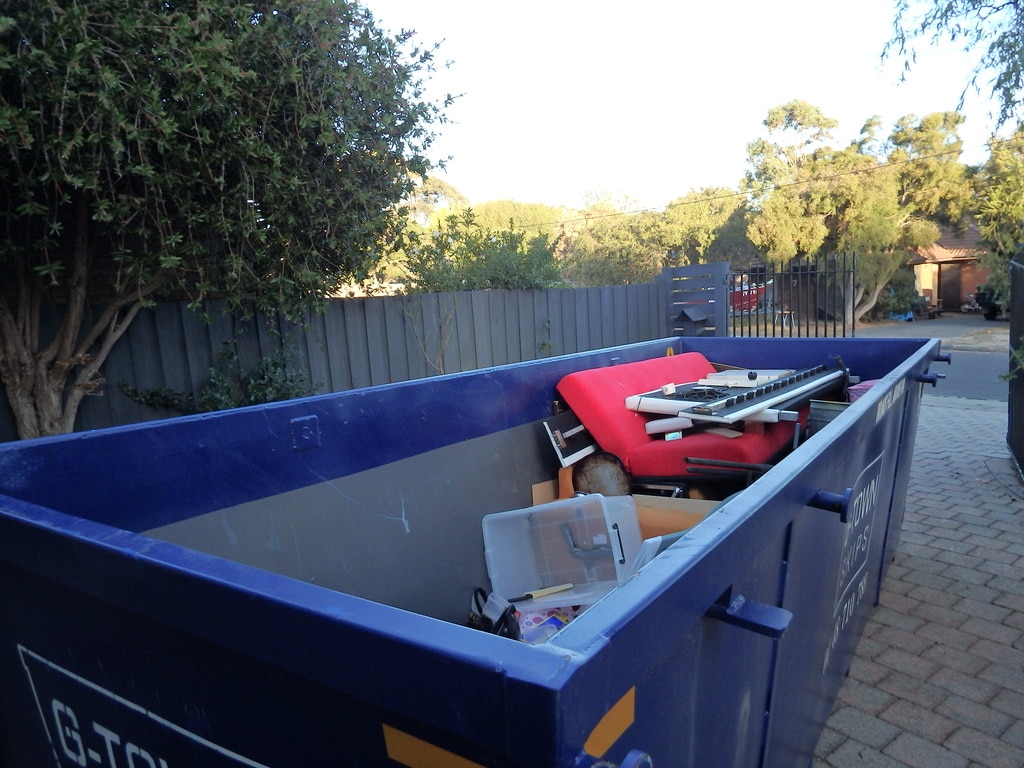 Source: stock.adobe.com
Many people are unaware of the different ways skip bins can benefit them. Take a look at the following benefits of using a skip bin service: 
Sustainable

: One of the advantages of using skip bin hire is sustainability. Using non-corrosive and durable skin bin material prevents waste contamination of your property. It's an eco-friendly way to dispose of waste, like non-reusable post-construction materials. 

Promotes Safety

: When generating any type of waste, safety must be your priority. Skip bin hire companies to make sure that no renovation waste piles up around the disposal area. A skip bin hire company ensures that all your construction waste is accumulated in one place to prevent causing harm to anyone. 

Convenient: Handling household waste can be difficult and stressful without proper knowledge. So, what more when handling bulky renovation waste? With skip bin hire, handling, collection, and changeover of renovation waste are handled by the recycling and waste management professionals.

You don't have to travel to get it yourself or wait for local pick-ups. 

Provides Space

: Renovation rubbish can easily accumulate. A skip bin company clears out waste frequently whenever waste is generated. In this way, construction sites have more space to work around. You can choose small wooden skin bins to large crates and heavy-duty metallic containers to dispose of renovation garbage for efficient recycling. 

Efficient: Skip bin services make the renovation waste disposal job efficient and effective. These companies schedule pick-ups and drop-offs to ensure an efficient waste disposal process. Also, they offer customizable solutions, from one-day cleaning to an entire month of renovation. 
Ways Skip Bin Hire Makes Renovation Waste Disposal Easier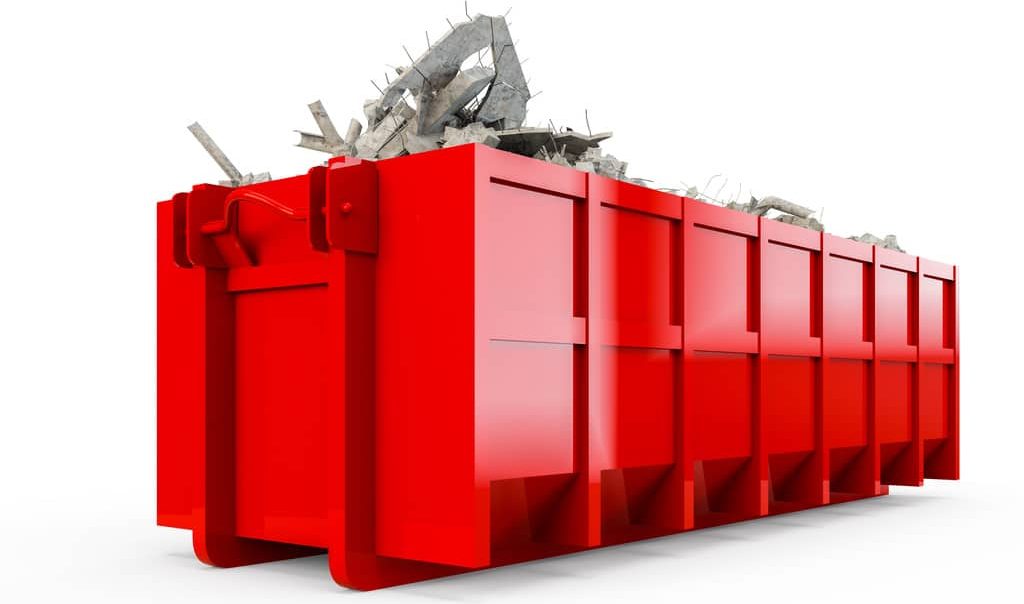 Source: nearsay.com
Now that you know what skip bins are and the benefits of hiring skip bin services, it's time to fully understand the ways skips make disposal of renovation waste a lot easier. 
Skip Bin Hire Recycles Concrete Waste
Concrete is widely used in construction sites, making it one of the top-producing renovation wastes. Because concrete debris is a significant contributor to solid waste occupying the landfills, recycling concrete is advised with the help of skip bin hire. 
Concrete disposal can be a tedious and expensive process. Transportation, tips, and other fees can accumulate and hard on the pocket. Also, dumping concrete in landfills poses harm to the environment. For this reason, concrete waste recycling is a highly recommended, environment-friendly, and cost-effective way of closing the construction material life cycle. 
You can contact a skip bin company that offers recycling services. This way, you can sort out old concrete and recycle it without additional hassle. Just load up the skip bin with your renovation concrete waste and then wait for the skip company to collect it. 
Here are other tips to safely get rid of concrete on your property: 
Contact a Local Construction Company

: Most construction companies need concrete for different processes. You can contact a local Australian construction company to pick up the old concrete from your property, which can also save you money.  

Contact a Landscape Company

: Landscapers usually come up with unique applications for recycled concrete thanks to its sturdiness. 

Recycle Concrete

: You can recycle concrete for some useful applications, including serving as a dry aggregate for producing new concrete, building roads, controlling erosion, replacing gravel in garden walls, as a foundation base, and building walkways, patios, and paths. 
Skip Bin Hire Companies Educate on Construction Wastes
By hiring a skip bin company, you'll better understand what can or can't go in a skip bin. In this way, you can think of other means to make use of them, like recycling. Also, a skip bin hire can refer you to other businesses handling hazardous wastes for proper disposal if your renovation waste is beyond their capability to handle.  
Here are the types of renovation waste that can go with skip bins:  
Bricks made from any material  

Wood, including untreated timber and timber framing 

Metal, such as sheet metal, rusted metal, and corrugated iron  

Ceramics like toilets, tiles, basins, and so on 

Gyprock, drywall, and plasterboard 

Concrete, like slabs and rubble 

Soil and greenery 
Keep everyone in your property safe by hiring professionals to handle things that can't go in the construction bin, including organic and hazardous materials such as the following: 
Asbestos products, such as siding, roofing, and ceiling tiles 

Paint, oil, chemicals, oil, and other liquid waste products 

Tree stumps prone to harboring pests 

Food waste that spoils quickly 

Gas bottles 

Tires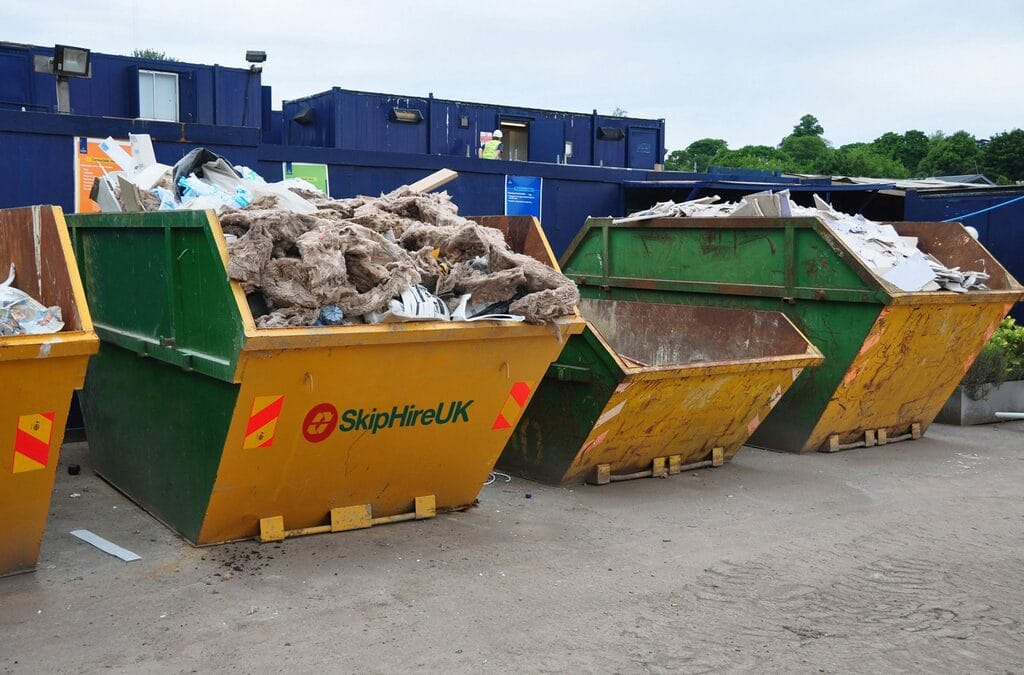 Source: skipHireUk.com
Skip Bin Hire Employs Environmentally Friendly Waste Removal 
You probably want to implement an eco-friendly construction project on your property because you care much about the environment. You want to maintain better indoor air quality, lower operational cost, and higher resale value for your property with 'green construction.' And you also want to ensure that removing renovation waste after home remodeling should also be environmentally friendly. 
Using or renting a trailer usually involves loading up the trailer with tiles, bricks, timber products, green waste, and household goods, and taken to local landfills altogether. This process can be disastrous to the environment and the health of people in the area. One of the most environmentally friendly ways to ensure proper handling of renovation waste removal is to hire a reputable skip bin service.  
Skip bin hire companies to implement an environmentally responsible waste management system and save you the stress and hassle of making trips to the dumpsite. They also ensure the waste is disposed of properly. A skip bin company separates renovation wastes at a sorting station and sends them to the appropriate sites to either be safely disposed of or recycled for other projects or manufacturing.
Skip Bin Hire Helps Builders Run Construction Sites Smoothly 
According to statistics, there were about 170 million tons of construction and demolition waste generated in 2003. It's estimated that construction waste is about 30% of the total weight of the building materials delivered to a building site. Every year, Europe generates more than 450 million tons of construction and demolition waste. 
For builders, construction waste can be a big hindrance to the smooth operation of the project site. Renovation waste like steel bars, plywood, fixtures, and wiring can quickly pile up without notice. Construction rubbish skip bins grant builders the ability to dispose of construction debris from job sites in significant amounts.  
Regardless if you're renovating a small area of a house or a building or building from the ground, you can choose from different sizes of skip bins suitable for your capacity requirement and application.  
The skip bin size you'll need for your renovation project will depend on the items you need to throw away and the scope of your project. If you're unsure of which size to get, contact a skip bin hire company to guide you in choosing the right size based on the nature of your project.
With builders skip bin hire, renovation waste can be removed quickly from: 
Renovations  

New house builds 

Townhouses 

Flat units  

Offices  

Retail fit-outs  

Extensions  
Skip Bin Hire Minimizes Timber Products in Landfills 
Timber skip bins make up a cost-effective waste disposal option for wood and timber products, such as timber framing, plywood, pallets, and untreated timber. A skip bin hire company will ensure that timber products aren't all buried in landfills.  
Skip bin businesses usually look for alternative timber waste disposal options to minimize the volume of waste being dumped into landfills. Recyclable timber products will be taken at a lower cost, or sometimes free than burying them in a landfill tip.  
If you want to dispose of unused or old structural timber out of your garage or building, hiring timber skip bin services is a good idea. It also holds the same is true when you're trying to replace a picket or timber fence or getting rid of timber pergolas, timber batts from an old roof, and wood decking. 
Most companies don't allow putting treated timber in skip bins. This is because treated timber has been soaked in chemicals to protect against pests. These chemicals are nasty and poisonous, often containing arsenic. Treated timber soaked with these hazardous chemicals should not be put in normal skip bins. They need to be considered and disposed of as heavy waste.   
The following are important things to remember when using timber skip bin services: 
If there is anything in your timber skip bin other than wood products, it will be treated as general waste.  

If the materials in your skip bin are more of green waste, they will be classified as general light waste. 

If your timber bin contains dirt, rocks, soil, sand, tree trunks, tree roots, and branches greater than 100 millimeters in diameter, the waste will be considered heavy waste. You'll have to pay tipping fees and additional charges for the extra weight of the timber waste materials placed in the skip bin.  
Skip Bin Hire Companies Use the Right Equipment 
Besides skip bins, companies handling renovation waste use the right tools and equipment to get the job done, including the following: 
Garbage Truck

: It is a suitable vehicle for manual loading of renovation waste. 

Compactor

: It's the most expensive garbage collection or transfer vehicle and costs around $250,000. A compactor is usually used in major cities for collecting large quantities of low-density waste in good road conditions. 

Crane Truck: It is a useful equipment vehicle for collecting skip bins from markets, transfer stations, and industrial areas. Crane trucks are used for loading and unloading which is also available on rent from 

crane rental companies

.
Truck with Bin Lifter:

It's a robust vehicle used in removing waste from areas with rough roads. Trucks with bin lifters are suitable for collecting and transferring communal bins from both residential and commercial areas.  
Skip Bin Service Plan Waste Collection Vehicle Route Strategically  
Skip bin services plan waste collection vehicle routes properly. For urban locations, there are likely to be several distributed transfer stations around the town. Different wastes are collected from all transfer stations and directly from residential areas, institutions, and businesses, such as renovation waste.   
There's only one site for final waste treatment and disposal in most locations, usually located at the edge of towns. Skip bin services plan routes for waste collection vehicles to use the best resources available. Renovation waste disposal involves lower costs while giving people the best possible waste management service.   
Also Read: How To Declutter Your Home The Perfect Way
When it comes to route planning, the basic process includes the following stages:  
Identifying pickup points  

Identifying the amounts of garbage to be collected from each pickup point 

Grouping pickup points, forming 'collection rounds' served by one collection vehicle 

Planning the route of every collection, considering the traffic levels, the distance, and public safety.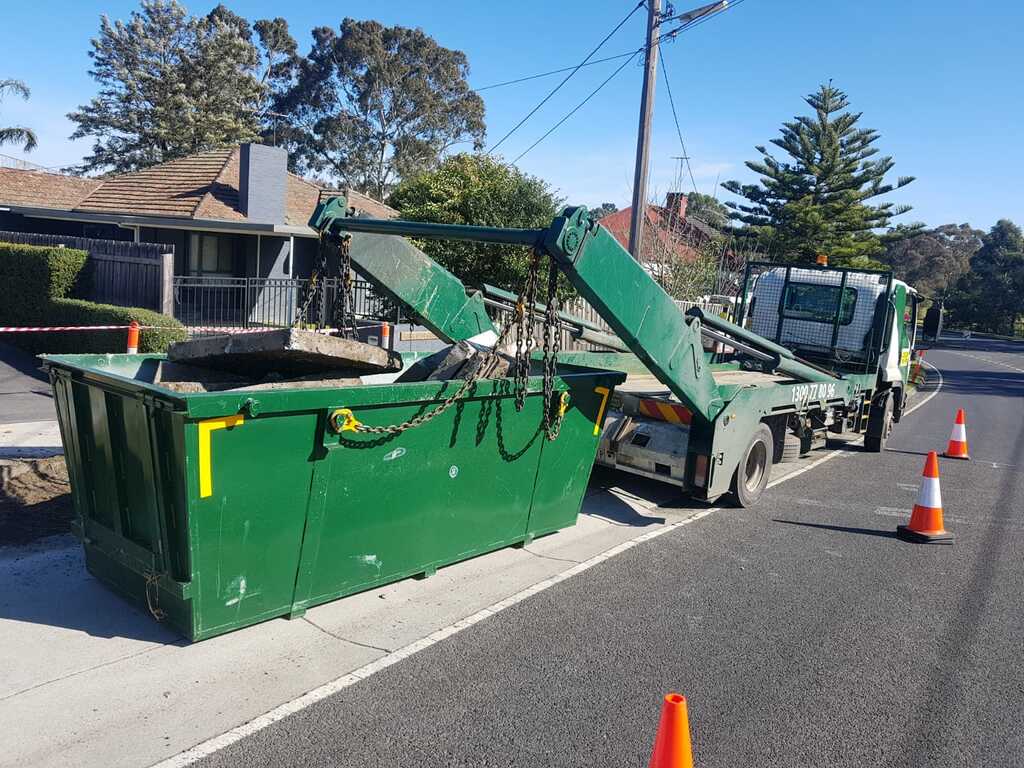 Source: post44.org
Conclusion  
Skip bin hire services can help dispose of renovation waste away from your property. They have the right knowledge, techniques, and equipment to recycle and dump concrete, timber products, pipes, finishing products, old fixtures, windows, and doors. Save time, money, and energy hiring a skip bin hire company. Also, have peace of mind to know that a professional will take care of the waste removal process ethically to preserve the environment, public health and comply with laws.