The Beginner's Guide to Using Robotic Solutions to Clear Waste and Product
From cleaning storage tanks and pits, and exchanger tubes to hydro-demolition projects (and plenty of projects in-between), robotic solutions and high pressure pumps are proving themselves to be the most efficient, cost-effective, safe, and reliable way to get the job done. 
To learn more, read on for the beginner's guide to using robotic solutions to clear waste and product.
1. Robotic Solutions Are Efficient
One of the main reasons robotic solutions have grown in popularity recently is because they offer the most efficient and safe way to clear waste and product.
Companies that work in challenging environments and seek to solve problems that arise in hazardous areas, complicated cleaning applications, or challenging products to be pumped, have been quick to adopt robotic technology. 
For example, cooling tower basins need to be maintained to ensure that waste, sediment, calcites, and other harmful chemicals do not collect and settle at the bottom, as the production and water quality can be affected significantly.
In this scenario, an underwater, remotely operated vehicle specially devised to work in hazardous and toxic conditions is required. Furthermore, this robotic solution will be able to clear the waste and product without hindering production. Thus, it is undoubtedly the most efficient way to keep a cooling tower basin clean and operational while also keeping workers safe.
Similarly, in order for heat exchanger tubes to function properly, they need to be cleaned regularly. For this to be done efficiently, it is necessary to have automated tube cleaning equipment that can function within the small space.
The best heat exchanger tube cleaning solutions will provide a consistent clean with adjustable lance feed rates. Moreover, they will ensure that operations remain as efficient as possible as multiple cleaning tubes can be used simultaneously to keep downtime to a minimum. Products such as the Stoneage ABX-2L and the Stoneage ABX PRO are ideal for this purpose.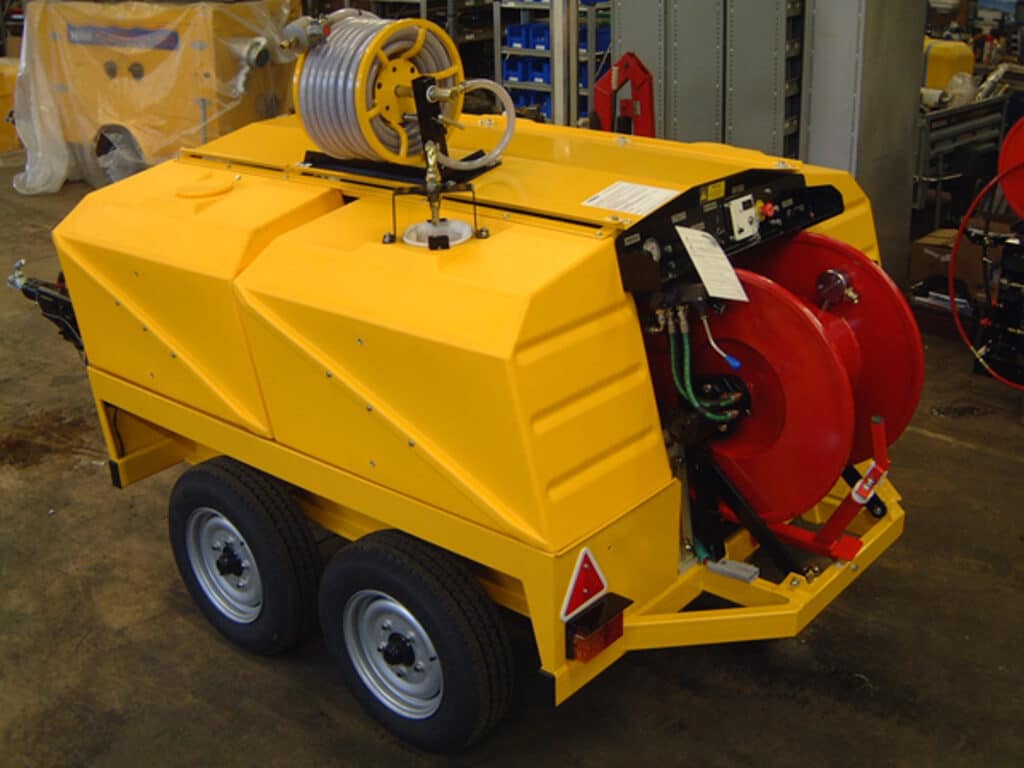 Source: asiawaterjet.com
2. Robotic Solutions Provide Unprecedented Safety
Safety has been at the forefront of developing these robotic solutions and, therefore, plays a role in almost every application. Why risk workers' health and lives when something can do the job better, faster, and safer?
For example, there is no reason for a human to clean fuel station tanks; however, these containers have to be cleaned at some point. Otherwise, they will become contaminated by dirt, vegetation, rainwater, or get damaged because of internal corrosion or rust. But, since they contain toxic and flammable contaminants, they are challenging, unsafe and expensive to clean. 
Now, robotic solutions are one great option. The right remotely operated system can clean these fuel station tanks with chemical sprays, high-pressure washing, and sludge removal without needing to endanger the lives of human workers. Plus, a robot can do a faster job than any human possibly could! 
Therefore, if the project is in a hazardous area or if there are contaminants present that make it unsafe for people to go to, and you want the job done as efficiently and effectively as possible, without the project being shut down – robotic solutions are the right choice. 
3. Robotic Solutions Have Diverse Applications
Cleaning challenges come up in industries as diverse as energy and petrochemical, marine and offshore, construction and infrastructure, mining and quarrying, and facility management. For this reason, robotic solutions are being implemented in an array of different projects.
For example, many industries use tanks and vessels that need to be cleaned, but humans can't perform the task safely. After all, confined space entry work is generally too dangerous and necessitates strict control and protocols that can significantly reduce efficiency and put workers in danger. However, these concerns can be addressed by utilizing an industrial tank cleaning robot that can take care of all tank or vessel-cleaning needs. 
With this type of robotic solution, you are assured of total safety. Robots are also efficient and cost-saving solutions as they not only work quickly but reduce the workforce needed for such tasks.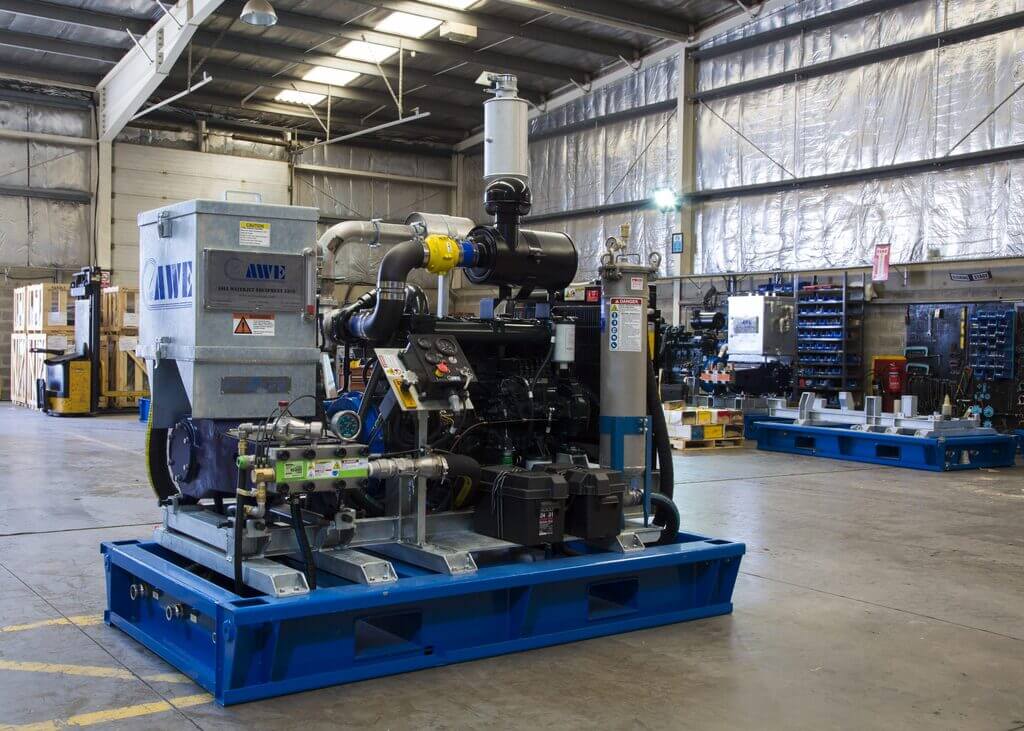 Source: asiawaterjet.com
4. Robotic Solutions Are Highly Cost Effective
As described in the previous points, there is no denying that robotic solutions are the safest option, and they also are highly cost-effective solutions. 
For example, in hydro-demolition projects, robotic technology is utilized to selectively remove concrete in a controlled manner. Operators can pre-set the depth, and the wireless, remotely operated robots will get the job done without harming the rebar and producing any micro cracks.
These robots do not require any scaffolding and each one of them is able to replace the equivalent of 25 laborers using handheld jackhammers. Hydro-demolition robots are also preferable because they don't cause or produce dust, vibration, or excess noise, and they are by far the most efficient solution for removing concrete. 
Therefore, for projects that are behind schedule, and where you want to reduce the number of workers on-site, or make sure you are working as productively as possible, these robotic solutions are the best choice. 
Also Read: All You Need To Know About The Futuristic Technology Museum
How to Choose the Right Robotics Provider 
If you need robotic solutions to clear waste and product on your worksite, you want to ensure you are choosing the best robotics provider possible. 
For this reason, you must prioritize looking for a provider that has a considerable amount of knowledge, expertise, and market presence in the industry. Their track record will not only demonstrate that they have the best products but that they are leading the way in technological innovation. 
Moreover, it is crucial for the provider to have a passionate and dedicated team of professionals who will collaborate with you to ensure that you are selecting the appropriate products and services for your needs. Moreover, you will also benefit from the industry knowledge and functional expertise these professionals bring to the table. 
Of course, any potential provider should also have a clear commitment to serving their customers. After all, customer service is just as important as innovative technology and industry expertise. 
Generally, you can tell how a provider operates and serves their customers by their reputation. So, if a company has been around for a long time and is considered a leader in the field – that is a good sign!
What additional questions do you have about using robotic solutions to clear waste and product? Which ones do you think you would use on your work site or project? 
Let us know your thoughts and any further insights you have in the comments below!