There are many options available if you're planning to build a home. Besides traditional houses, other housing options include cabins, Barndominiums, and even houses made out of shipping containers. Many of these types of homes are newer to the market, so most people are unfamiliar with them. Nonetheless, you'll find that some of them can be cost-effective, eco-friendly, and easy to customize. Shipping container homes, for instance, might look rough on the outside, but they offer amazing benefits for the unconventional homeowner.
Here's what you need to know about these cost-effective and functional structures.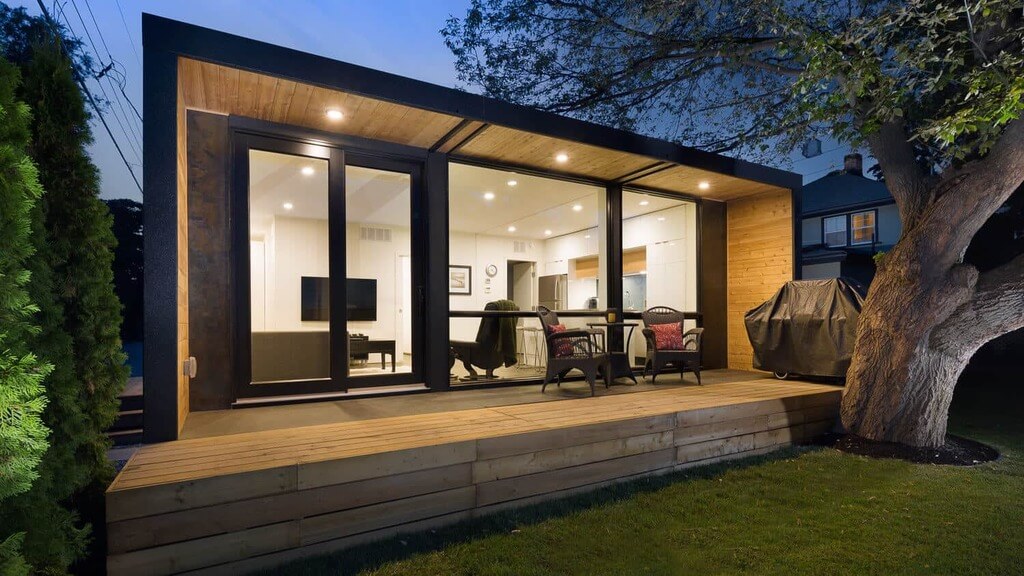 Inspect Containers Before Purchasing Them
The first thing to remember when you're trying to build a container home is that you should always thoroughly inspect any containers you plan on buying before purchasing. There are many reasons why you should do this. The first reason is the fact that these containers are used to transport goods back and forth between countries before being retired. There is always a possibility that you'll end up with a container that has a dent or is even broken.
There's also a possibility that you'll get a container that has a lot of rust. You want to avoid this as much as possible since rust eats away at the metal and can weaken your container's structure. You always want to make sure you buy containers from a reputable provider like Royal Wolf. If money isn't an issue with you then you might want to invest in a one-trip container. These containers are used a lot less than other containers; however, they can be expensive. 
Research Local Laws And Building Codes
Building regulations should always be followed when you're looking to add or build on to your property regardless of what you are doing. There are many building codes and local laws that apply when you're completing a new project and you have to make sure you follow these in order to avoid being fined and to ensure everyone's safety.
One of the biggest mistakes you can make is to build your container without checking your local codes. You want to avoid doing this since some zoning laws restrict what structures can or can't be built on a specific area. You don't want to spend so much money on a shipping container and realizing you can't have it on the land you own.
Install Insulation
When you buy a metal container, you're just getting the shell. You can technically live in it as it is but you won't get the same warmth and comfort that a traditional home offers. One way to improve your container is to add insulation to the walls. Insulation can make sure your container home is always comfortable and help you stay warm during the cold winter months. 
Only Make Cuts Where Needed
Steel containers are made of just that, steel. These containers are known to be tough and extremely durable. However, you have to modify the structure of the container in order to make it a livable space. This includes cutting out holes for windows and a door. The problem with doing this is that you will be cutting away at your container's support and making it weaker with every cut.
These containers are usually extremely strong and you can easily stack up to 4 containers on top of each other if you are wanting a split level home. However, making too many cuts can end up with you having to spend additional money on more support for the structure.
Find An Experienced Contractor
When you're building a home out of shipping containers, hire someone with experience in this type of building. This isn't like a traditional building, so your contractor must be aware of what's possible and what isn't. Working with a metal structure is a lot different than working with one made out of more traditional materials. Hiring a knowledgeable contractor can save you money and help avoid any expensive mistakes.
Keep Welding At A Minimum
Since these containers are made out of 100% steel, they'll need to be welded if you are thinking of using more than one container. Welding them together will ensure you won't have any structural damage and prevent accidents.
Welding your containers will also help ensure you have an airtight seal in your home and you won't have to deal with any outside elements getting in. However, welding can be extremely time consuming and expensive. Keeping the welding necessary at a bare minimum will help you save money on your project.
Try And Minimize Wind Impact As Much As Possible
If you've ever seen a shipping container, then you know that they're not made to be aerodynamic. These containers are, essentially, huge rectangular structures, so you can imagine how loud the wind can get when you're living inside one.
One way to avoid all the noise is to make sure you place your home next to some kind of windbreaker. You can use trees, other structures, or even natural landmarks to help reduce the impact the wind will have on your home.
Conclusion
Living in a shipping container is a relatively new idea. Shipping container homes are usually less expensive than traditional homes and are also more environmentally friendly. These containers are good for the environment because you're giving these containers a second chance at life by reusing them after they've been retired.
Another way shipping container homes help the planet is the fact that they're made of 100% steel. This means you can crush them up and melt them into something else when you no longer want to live in your shipping container home.