10 Easy & Artistic Welding Projects Ideas of 2023 for Everyone
Do you have a broken table or chair at your home? Is your garage storage unit or ramp not working properly? For all these problems, usually, people call a welder or a professional to repair them. But how will you feel if we tell you that you can do this all on your own! Not only repairing but also you can make many interesting and creative welding projects ideas. Pretty shocking, right?
Yes, welding is a great skill to learn, and you can even earn a good amount of money. This skill can also help you improve the value of your home. How? When you make all the essential repairs on time and that too without the help of a specialized repair professional, your house condition will remain good for years.
You might be thinking that learning welding ideas is a tough task. At first, it may be a little challenging but later it will become a lot of fun and become a relaxing hobby for you. You can also create many simple and artistic projects. You can also sell them and fill your pocket with some extra cash. Wouldn't that be amazing?
Today in this blog, we've piled up some of the best and easy welding projects. So, whether a newbie, hobby welder, or professional, you'll find an amazing project to create on the list. These DIY welding project ideas and plans will surely inspire you to create a useful and artistic project.
10 Best & Simple Beginner Welding Projects Ideas & Plans
Are you ready to learn some of the best welding projects ideas? Below is the list we've included projects from small and large, and simple ones to more challenging ones. These projects are perfect for both indoor and outdoor use. So get ready to get in the mood to create something unique and spectacular.
1. DIY Welding Table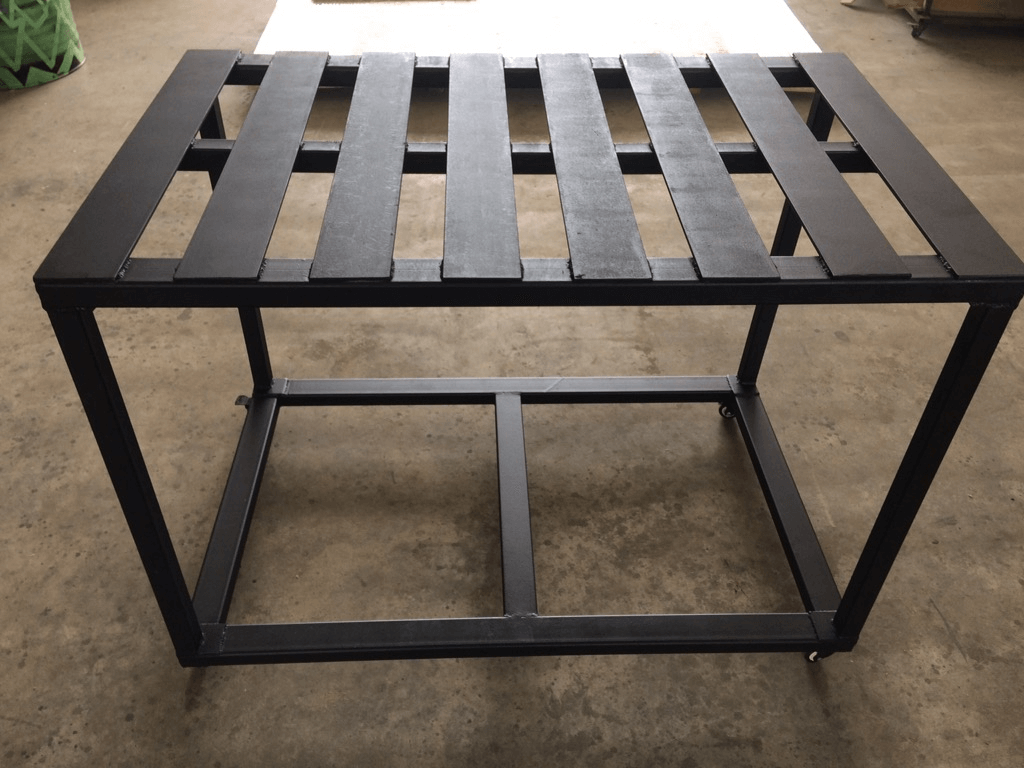 Source: instructables.com
Source: wordpress.com
As a beginner, you might be a little worried about the challenging welding projects. Don't worry, here's a simple and easy project for you: Welding Table. This project needs fewer materials and is also pretty simple to make.
All you need to do is to take 12 straight lengths of steel and create a basic box shape with them. Now carefully weld metal slats along the top to provide space for clamping. Don't forget to attach a straight length across the base. 
That's it! Your DIY welding table is ready. It is strong and sturdy enough to hold much stuff and also light enough to move or carry from one place to another. 
2. Easy Welding Projects Log Fire Basket

Source: imgur.com

Source: wp.com
Do you have a fireplace in your home? If yes, this project will come in handy. Create a log basket to hold the logs in place. You can make them in any size or according to space and fireplace. 
First, take some flat bars and bend them into a U shape. After this, weld two strips of metal to keep them in shape. This log basket will be perfect for storing all the woods in one place. Use them to create the desired warm environment. 
3. Unique Doorbell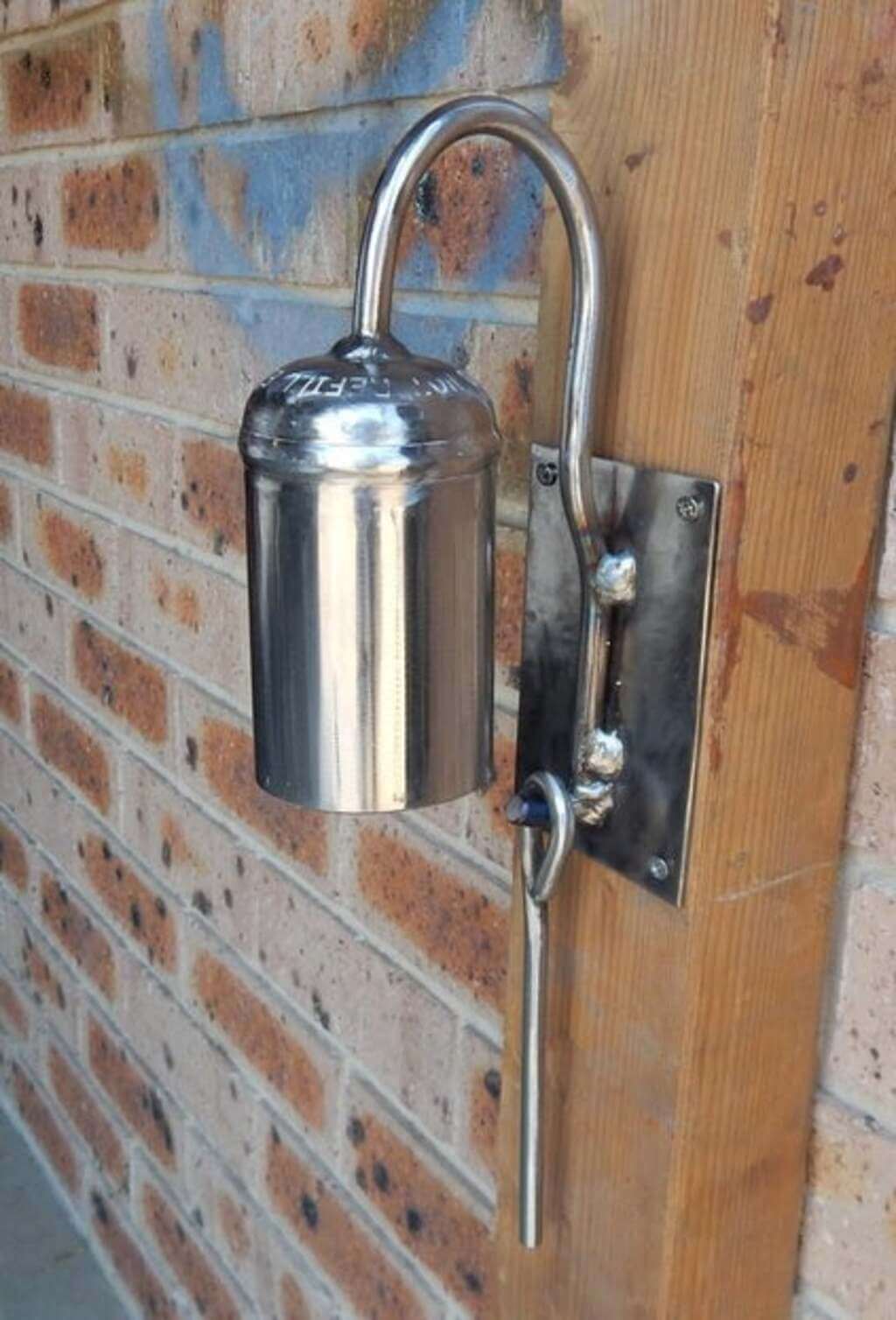 Source: instructables.com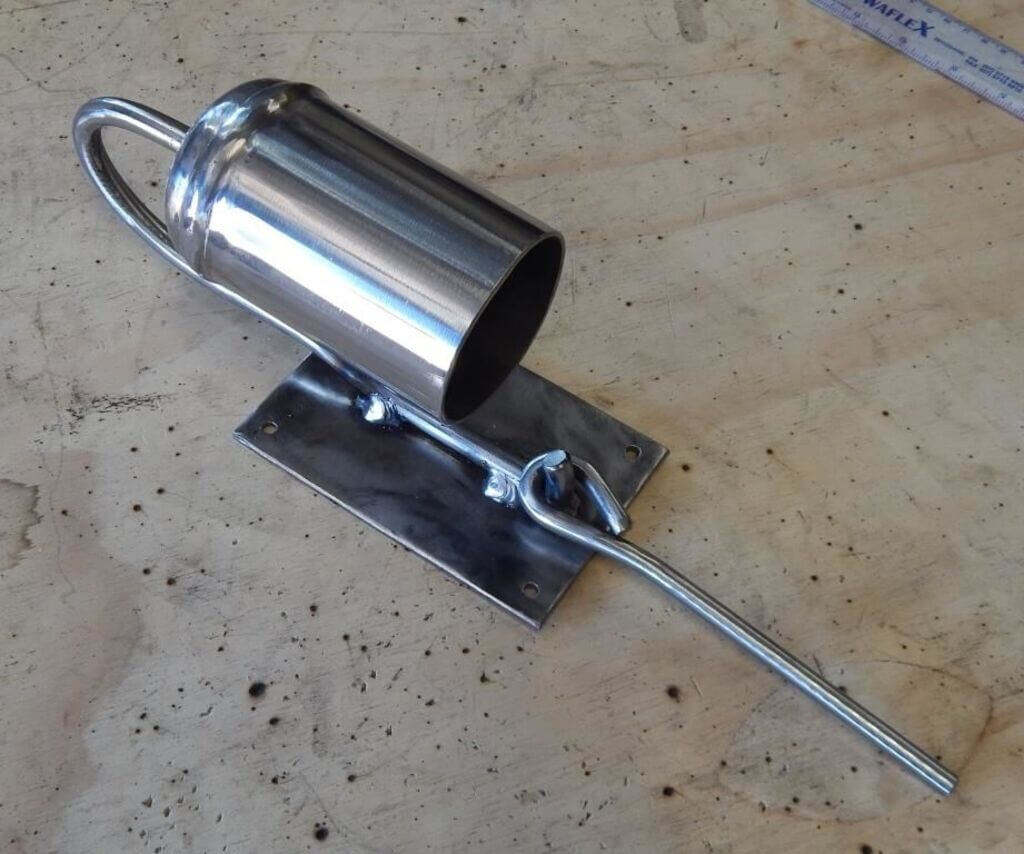 Source: instructables.com
Surprise your guest with this unique doorbell. This DIY project you can make from some offcut metals or scraps from other projects. Easy to weld and install, this doorbell will surely add a touch of style to the exterior of your home. 
To make this adorable bell, you'll need a small argon cylinder (empty) and some scrap metal. First, cut the cylinder in half and mount it either on a board or directly on the wall. To personalize it, you can also add some more details and an extra sheet of metal elements. You can also paint or trim this bell to match the exteriors of your home. 
Also Read: Difference Between MIG And Arc Welding
4. Stylish Metal Trellis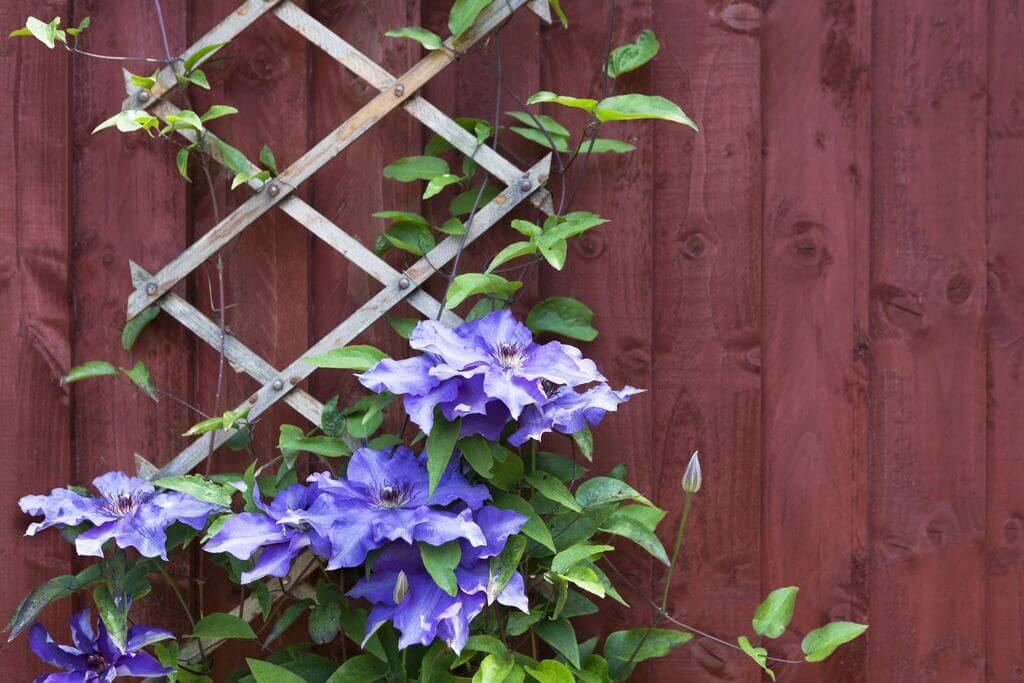 Source: hearstapps.com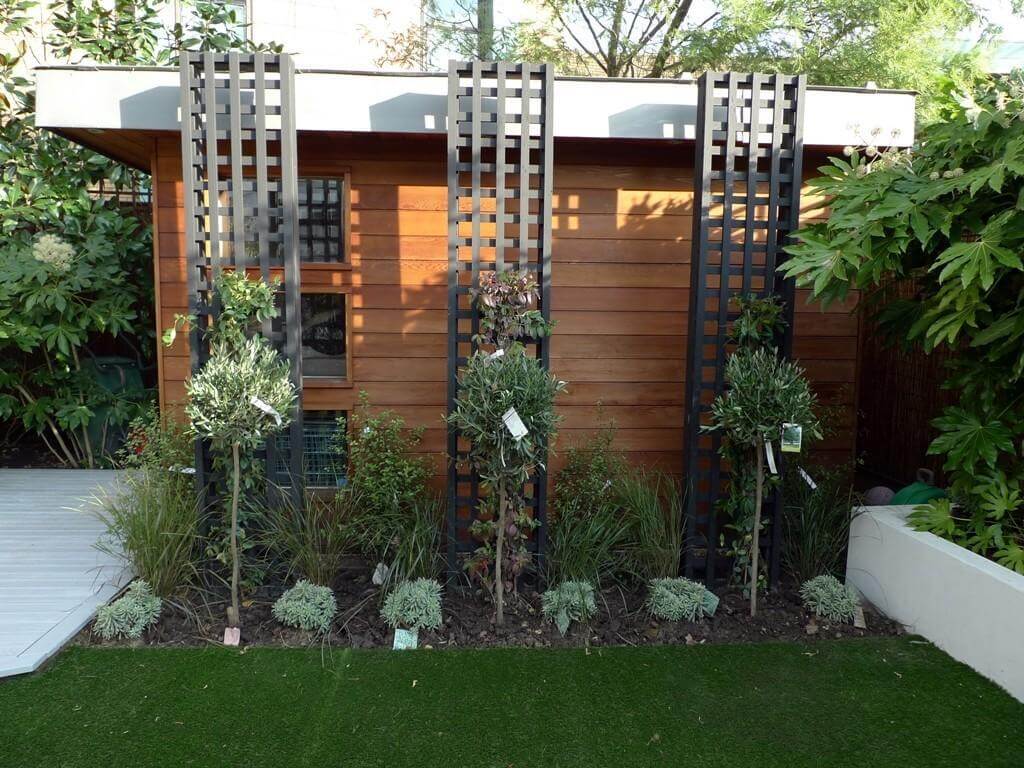 Source: decoratorist.com
This welding project is for your garden. Create this beautiful trellis for your climbing plants and flowers. It not only helps your plant to grow properly but also looks quite stylish.
Another great thing about these metal trellis is that they will not decay as the wooden ones and will last up to many years. It can hold high weights and will not break easily like a plastic trellis. You can make the one in your desired shape and size and either attach it to your fencing or leave them as freestanding. 
5. Hanging Steel Pan Rack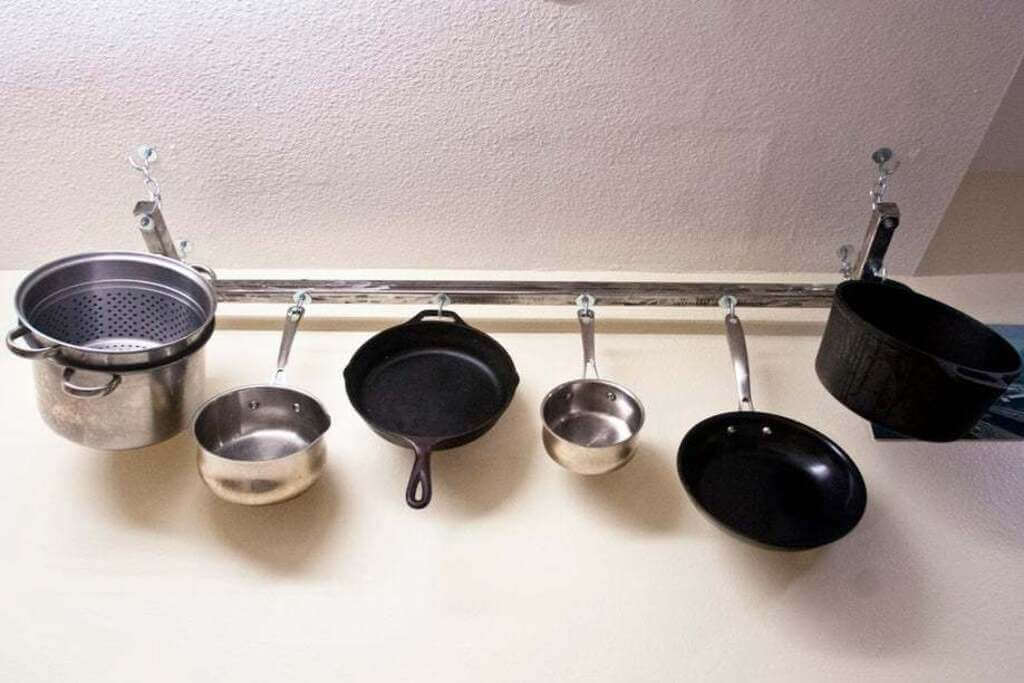 Source: welderscave.com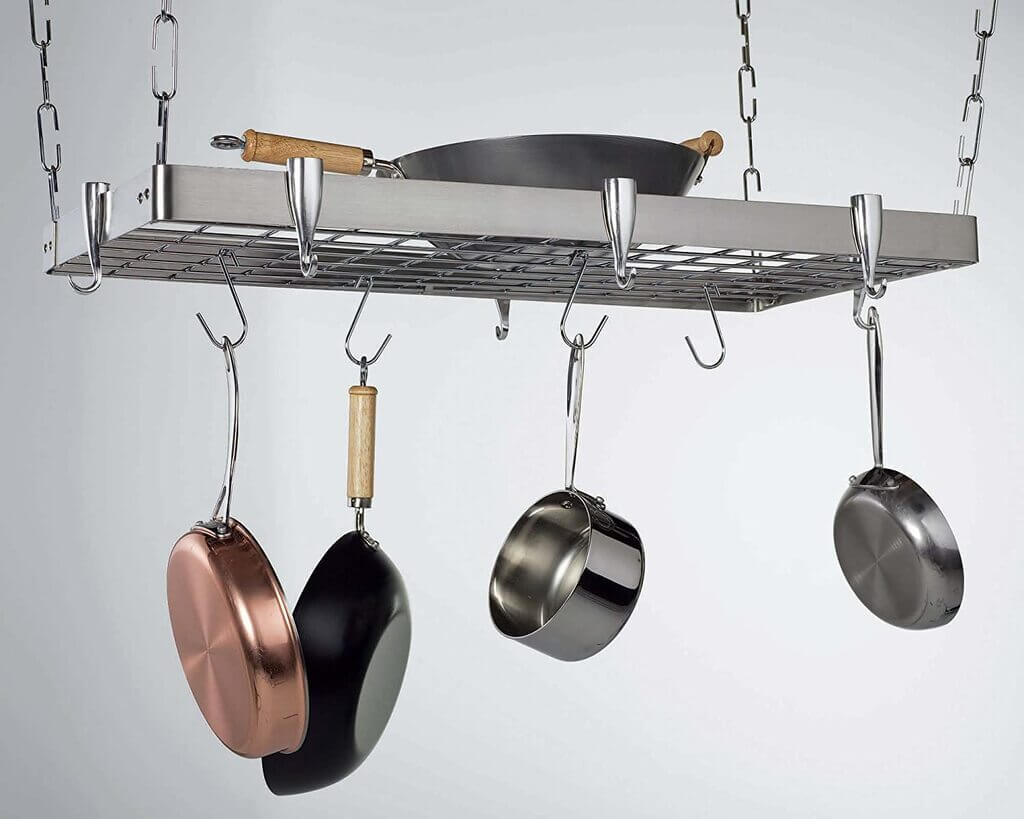 Source: amazon.com
We never have enough space to store all our kitchen utensils and supplies, right? Especially large pots and pans which we're using every day. Here's the best solution for you: A steel pan rack! 
Hanging pots and pans on this rack will make your life easy and convenient because now you don't have to waste time to find the right pan in the time of need. To make this, first, take a square tubing of your preferred metal and drill holes along the surface to install the hooks. Drill the hooks properly so that they can hold the pans easily.
Lastly, drill the holes and screws on the top of the frame and hang the rack above your stove or any location. This unique rack will make your cooking experience more easy and enjoyable. 
6. Rustic Coffee Table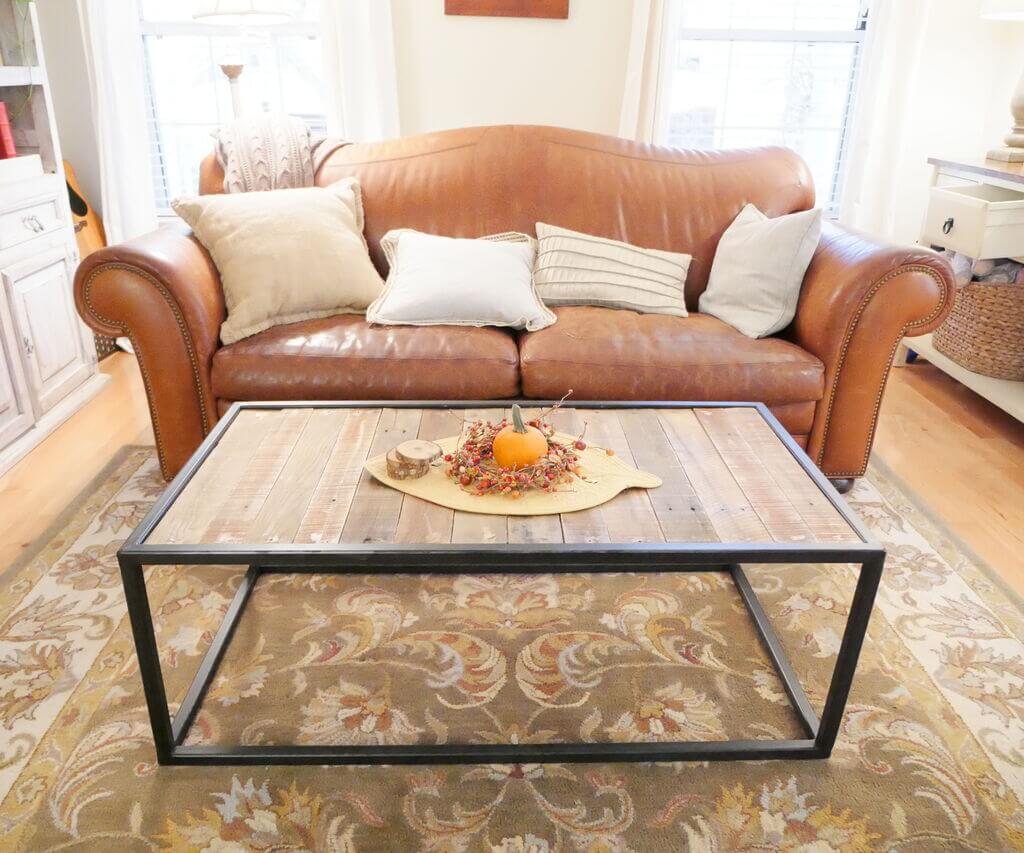 Source: instructables.com
Source: windows.net
Coffee tables can cost a fortune to buy. So why not DIY it at your home?
Yes, look at the above stylish-looking coffee table. With a few materials, you can also make this table. 
This table is inexpensive to build because it can be made from wooden pallets and reclaimed metal. Start with building a basic metal frame with four straight legs supported by cross-sections. 
Place some reclaimed timber on the top, and lastly, give it a sanding if necessary. This will create a smooth, blemish-free tabletop. You can use this rustic table both indoors and outdoors. 
7. Simple Steel Stool Design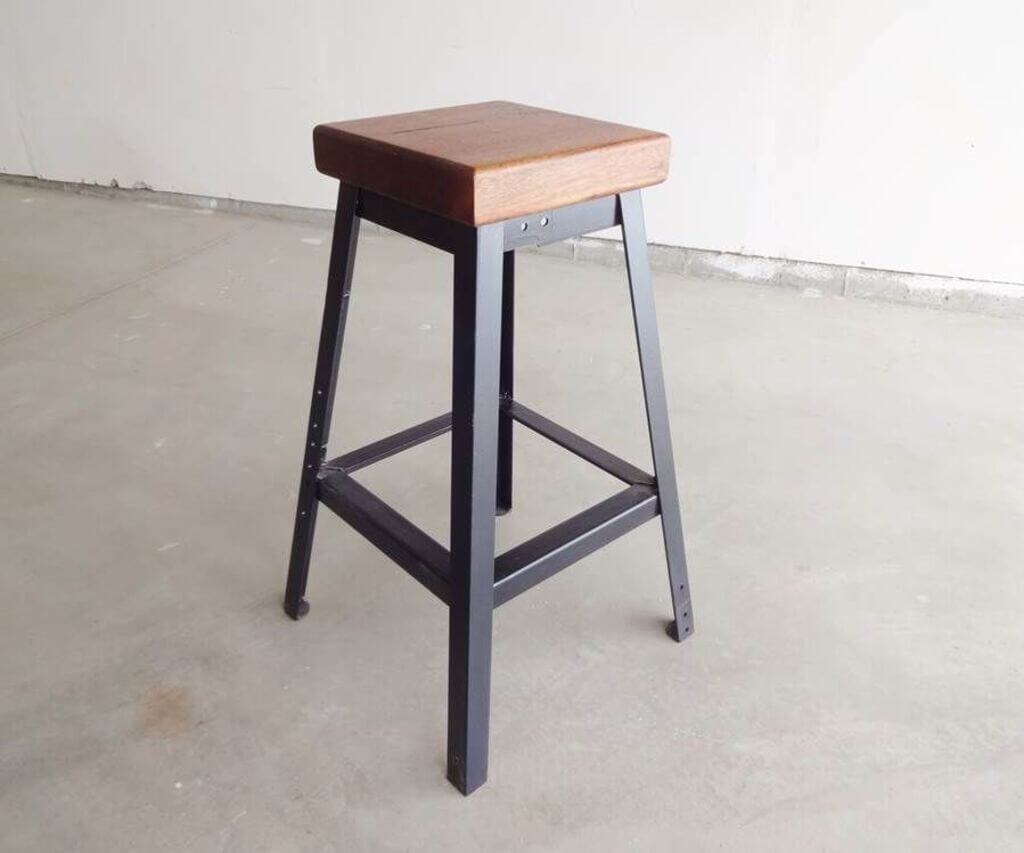 Source: instructables.com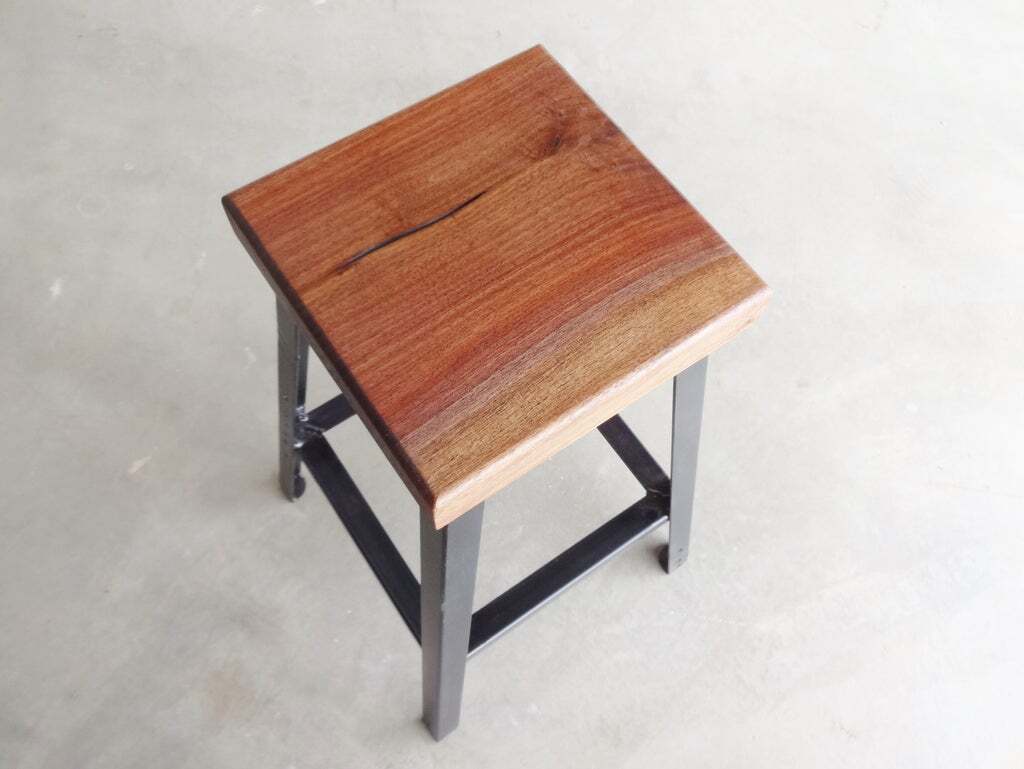 Source: usamodelkina.ru
One of the easiest welding projects for beginners is the making of this stool. Sometimes instead of making heavy welding things, you should go for simple ones. A stool is a great option to start from. The stool is a decorative item and is really helpful. Plus, building it is easy, and you can complete it in a few hours.
First, take some metal tubes or bars and join them in the straight four-leg position (just like a table). Add some supporting bards at the end and finally attach a metal plate on the top. You can also paint the stools any color you desire. 
The simple, clean design of this stool will stand out among the other decors. You can use them in garages, on porches, and as task stools.
8. Scrap Metal Box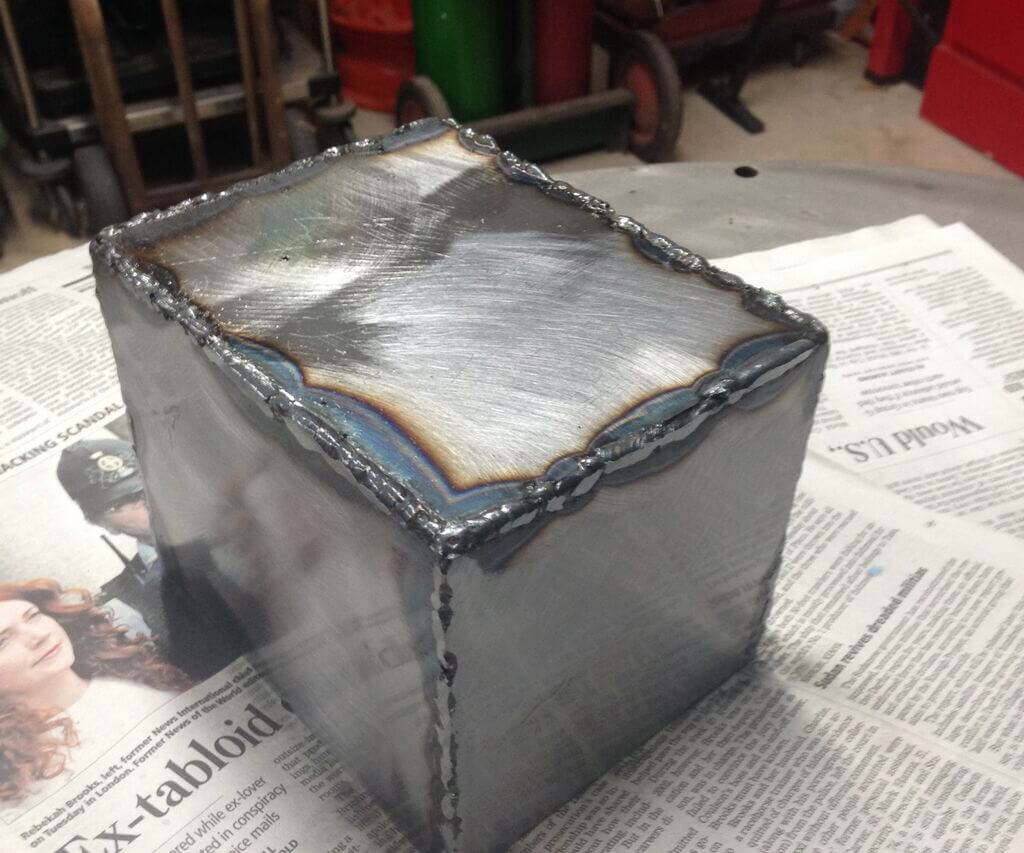 Source: instructables.com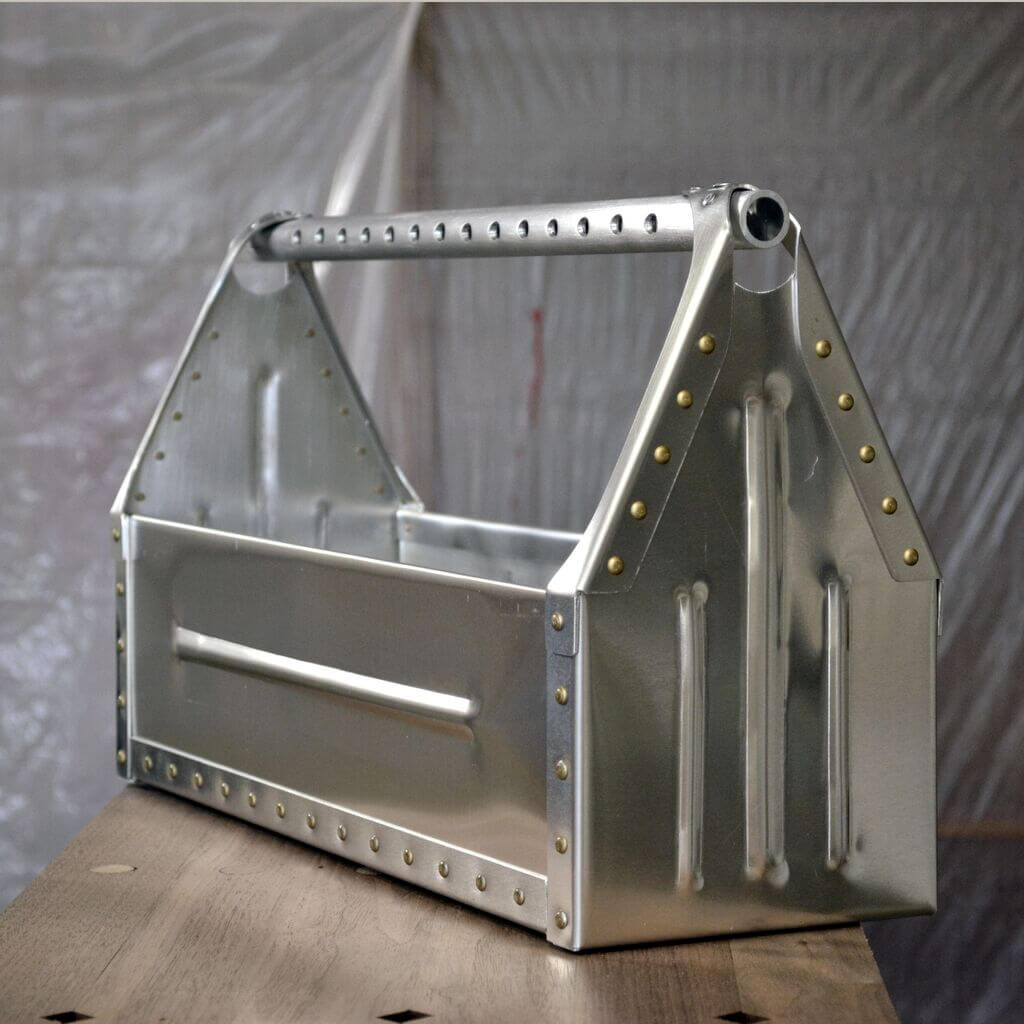 Source: pinimg.com
Whether welding is your profession or you do it as a hobby, a lot of scrap metals and things remain after completion of the work. So make a specific box to store all of the pieces left over from your many projects.
You can use some tubular steel and create a square or rectangle box frame. After this, weld on the sheet steel. Don't forget to add a handle and hinge the top part for easy access. Many people also prefer to weld on a latch to attach a padlock.
This way, you can store all your welding things in one place. This comes in handy when you need some pieces for your next project. This will keep your space tidy and organized. 
9. Outdoor Steel Fire Pit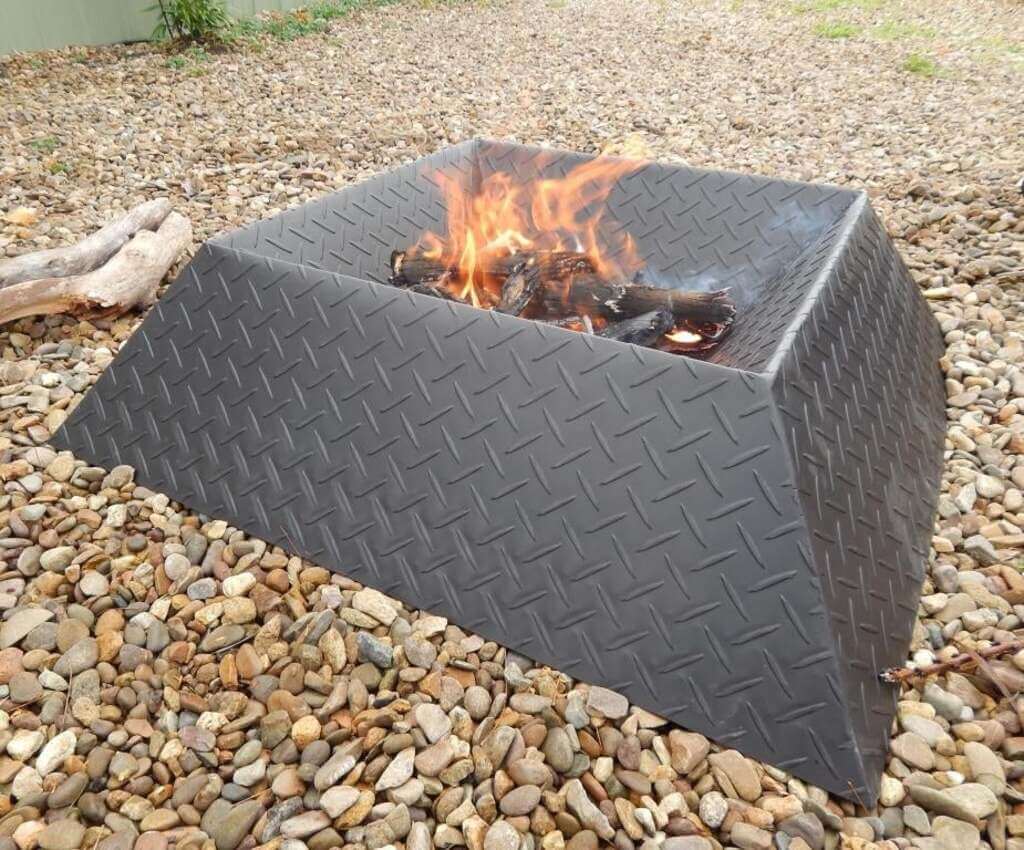 Source: pinimg.com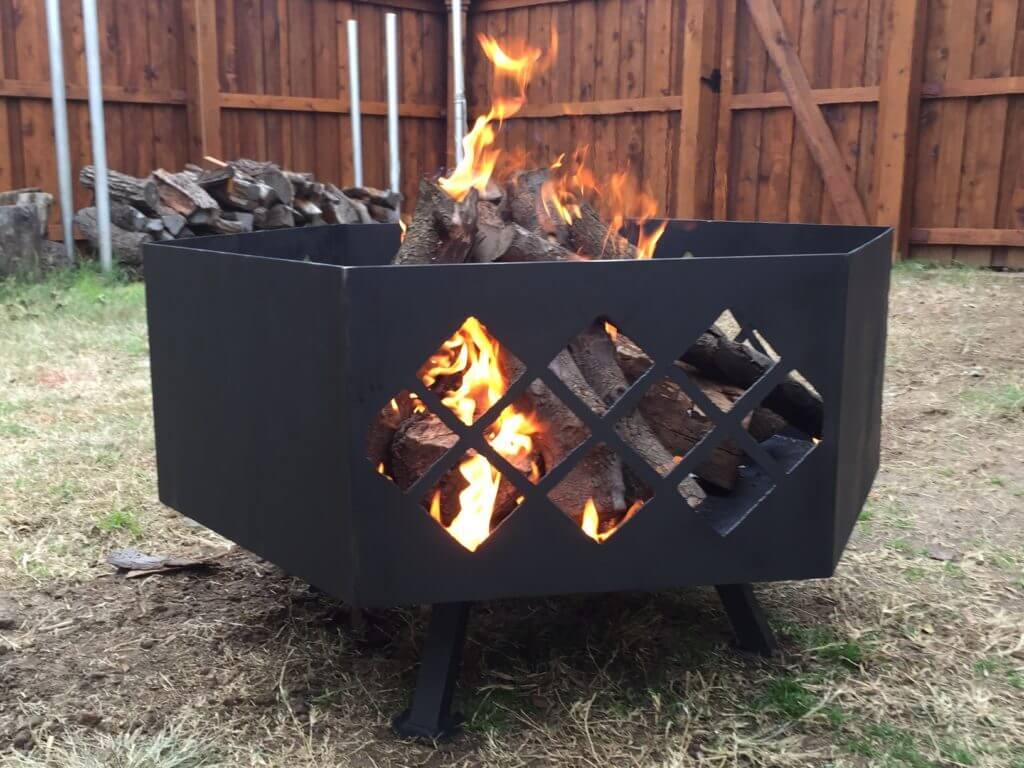 Source: wilkerdos.com
Create an amazing outdoor space by building this steel fire pit. Imagine grilling your favorite food on the barbeque and drinking drinks with your family and friends around a firepit. Wouldn't that be memorable? 
Plus, an outdoor space will increase the value of your property. This simple yet classic-looking fire pit is a brilliant idea to put in the backyard. First, take a half-sheet of 2.1 mm thick steel and slowly cut out the side panels and the base. After this, carefully weld them together.
If you want, you can also add a drain hole in the bottom. This will help to let the rainwater escape and also prevent the pit from rusting when not in use. 
10. Floating Wine Bottle Holder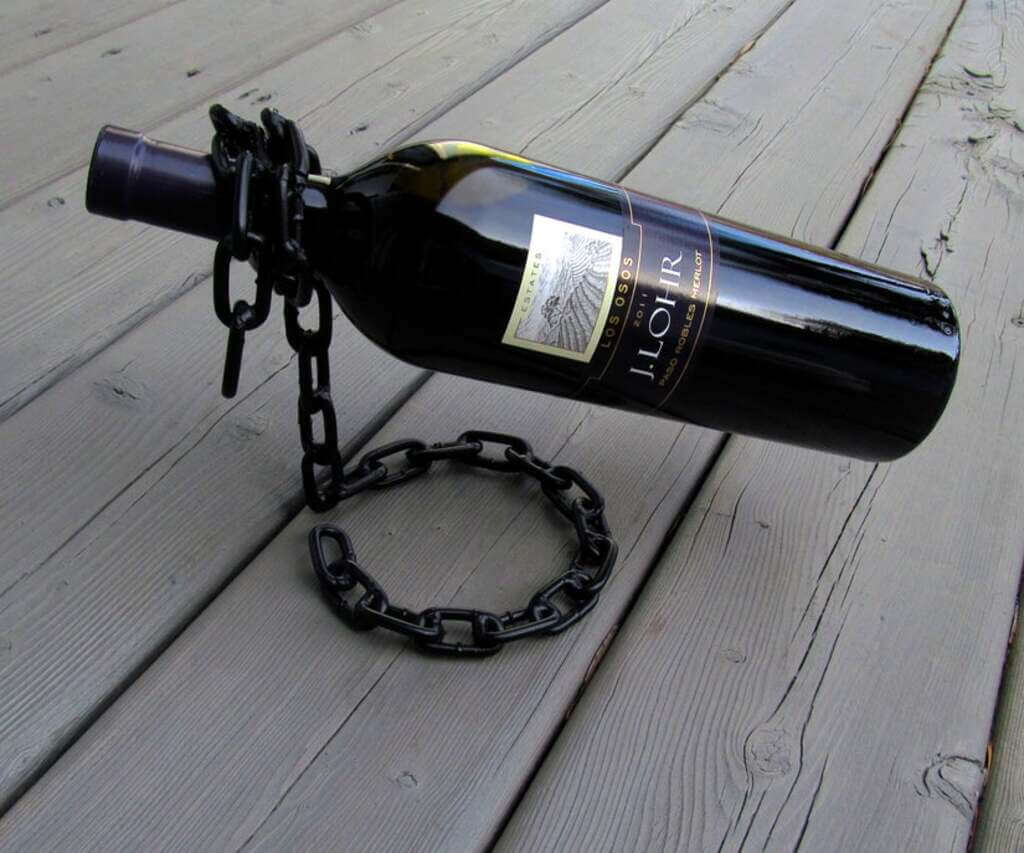 Source: pinimg.com
Source: amazon.com
Another fun and easy welding project idea for you is this floating chain bottle holder. It will be a perfect thing to hold your favorite wine bottle and show it off to your friends. All you need is a thick chain, an empty wine bottle, and welding equipment.  
First, measure the chain and cut it to length. After this, lay the chain in the shape you like the best and weld it into position. Make sure to leave enough of a loop for the neck of the wine bottle. You can change the holder design according to your style, but it is effortless to make.      
Weld and secure the base properly in a circle for added stability. If you don't have a similar chain, you can also use any other kind of chain, such as an old bicycle chain, to create this stunning wine holder. This project is great for practicing your welding skills, and it will also help to improve your welding technique.
Here are some more DIY welding project ideas and inspirations for you: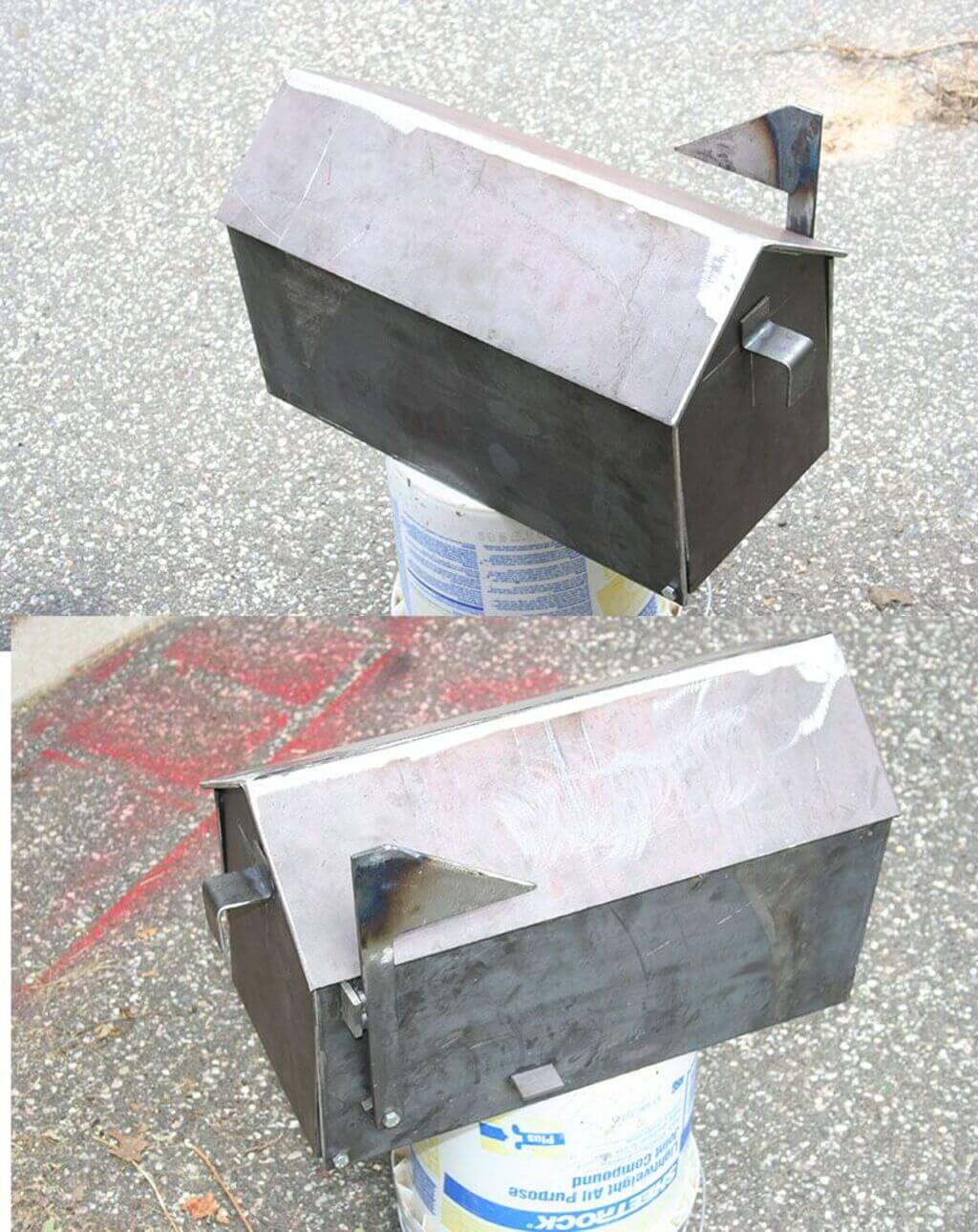 Source: pinimg.com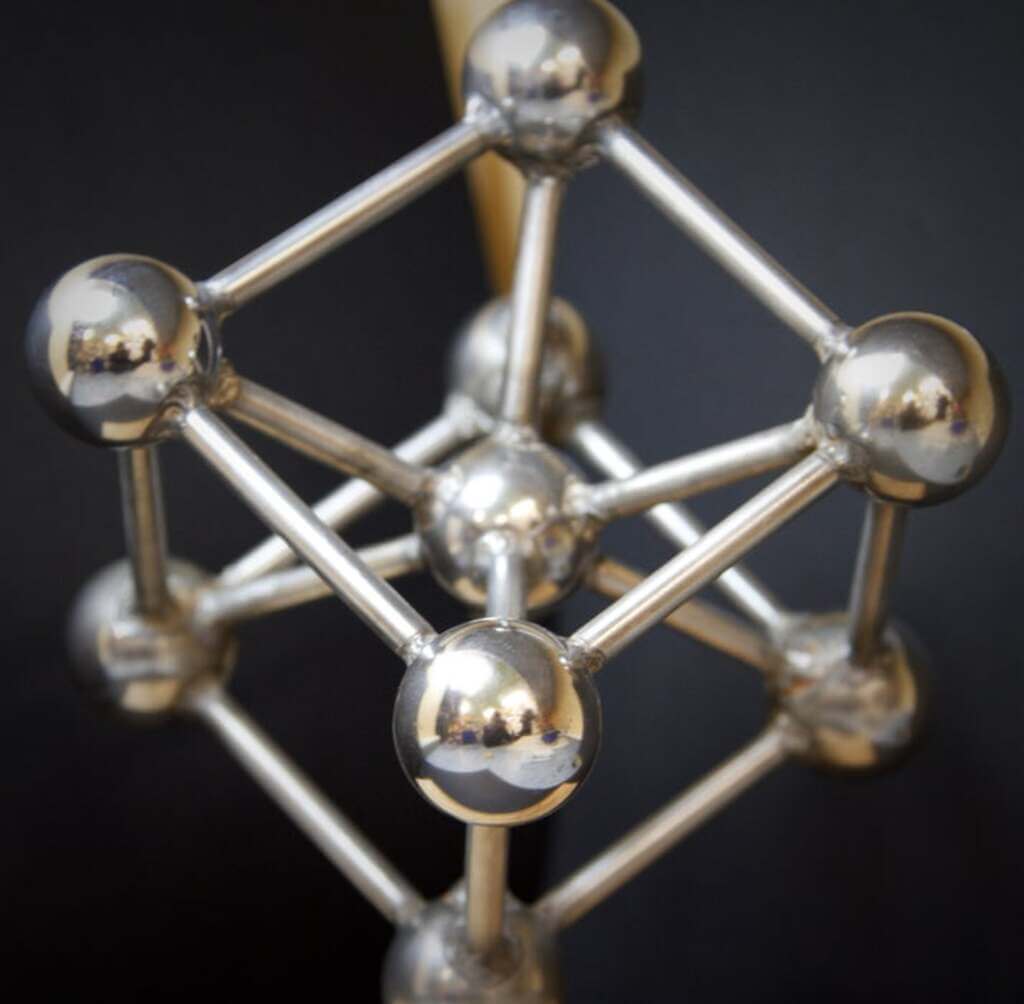 Source: instructables.com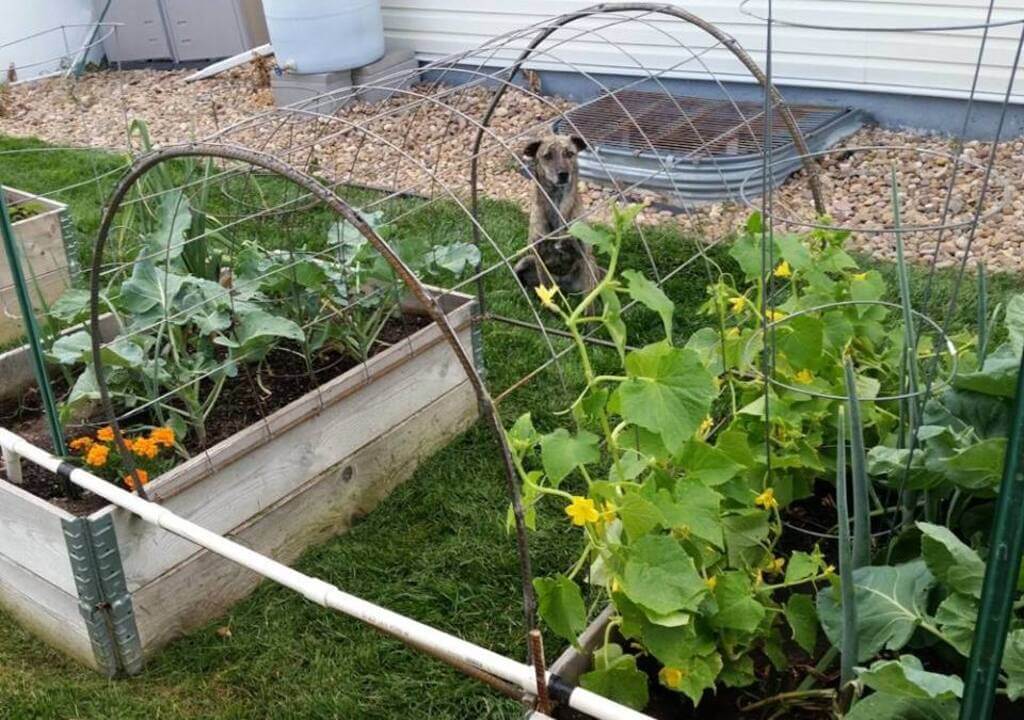 Source: wp.com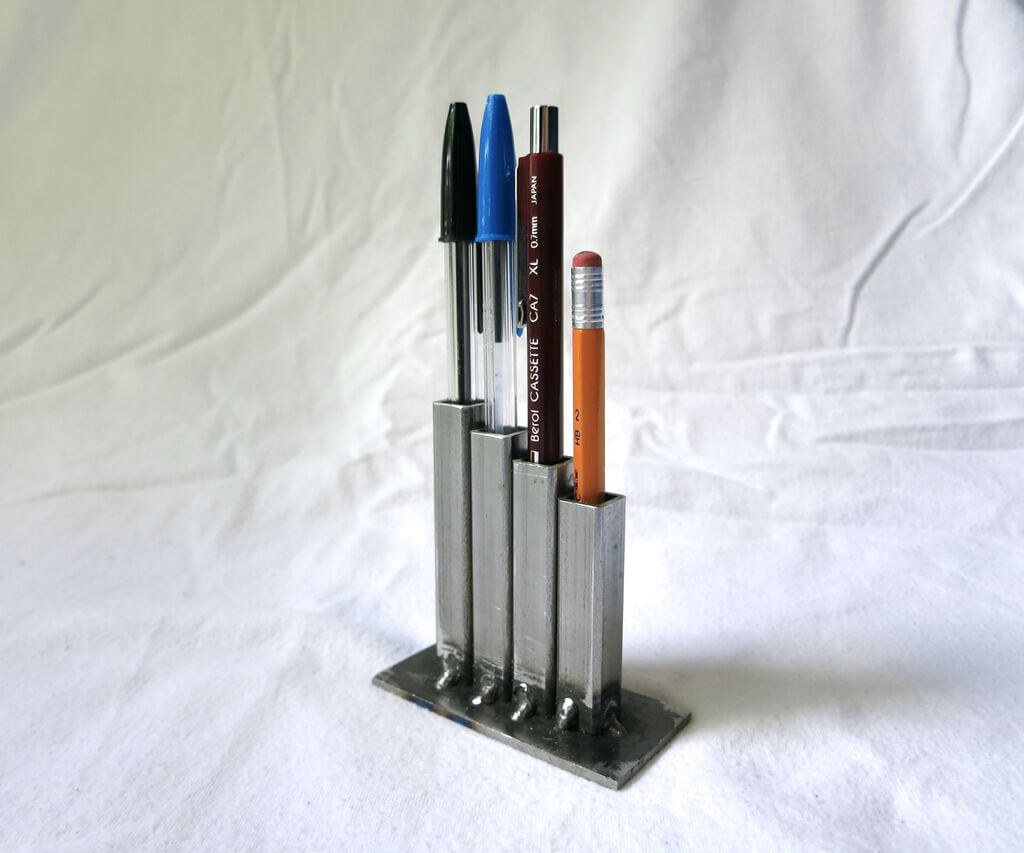 Source: instructables.com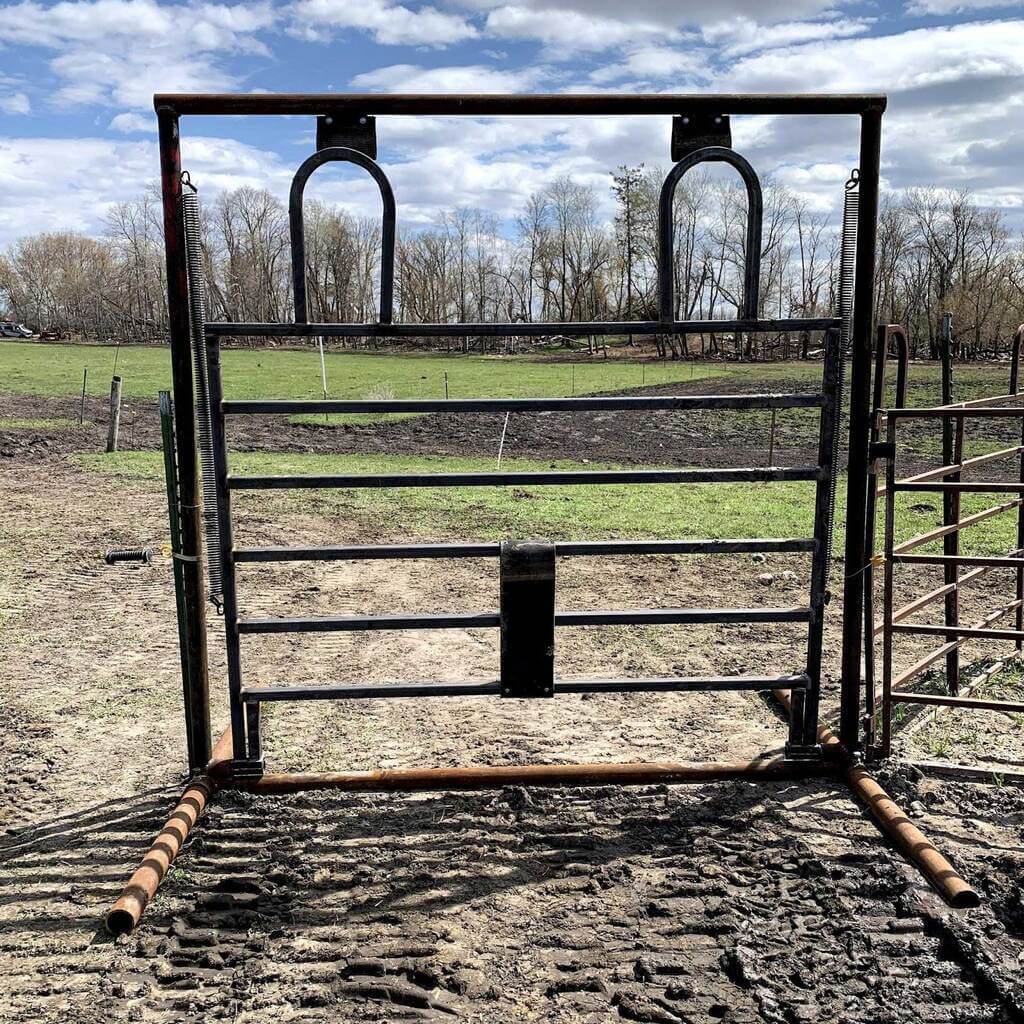 Source: realtuff.com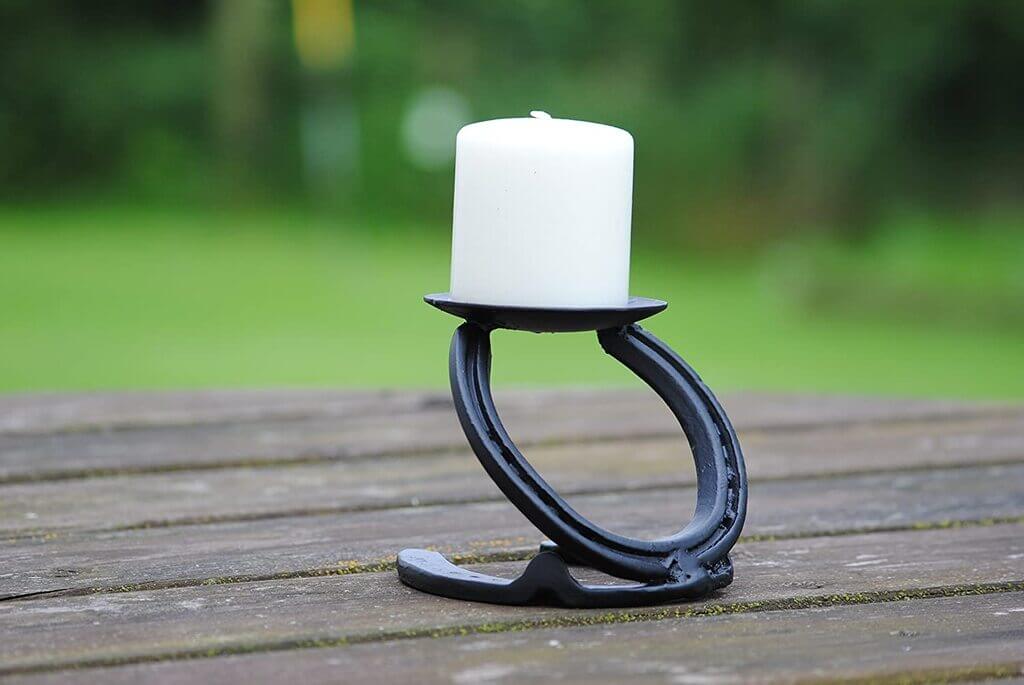 Source: amazon.com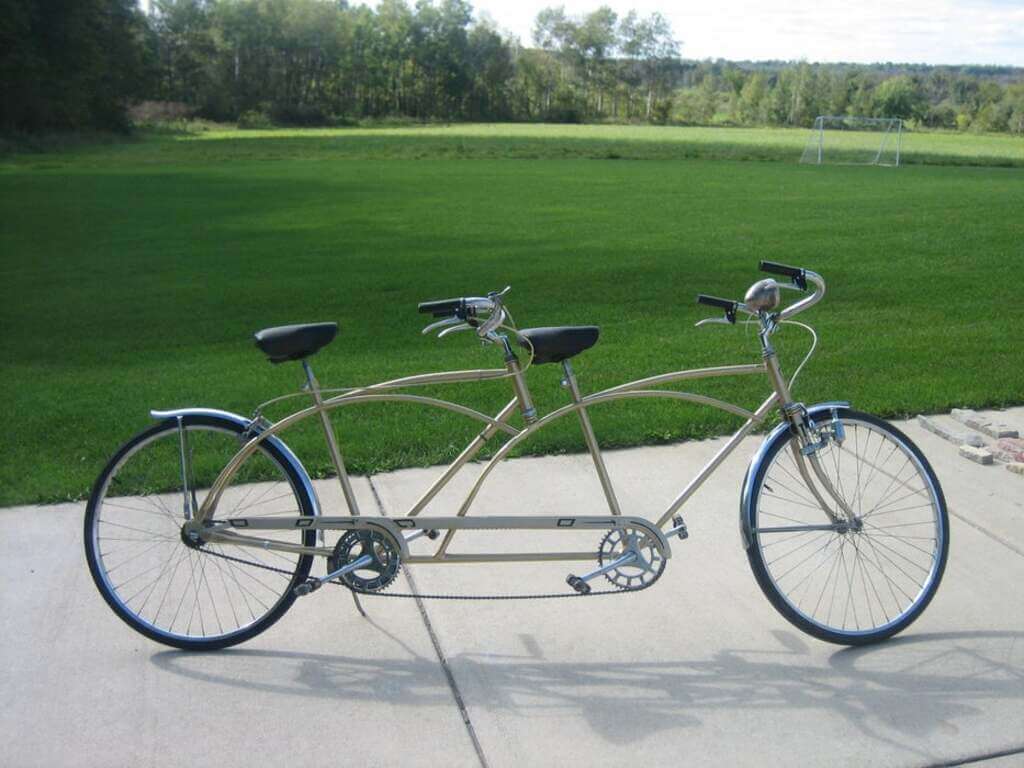 Source: thecoolist.com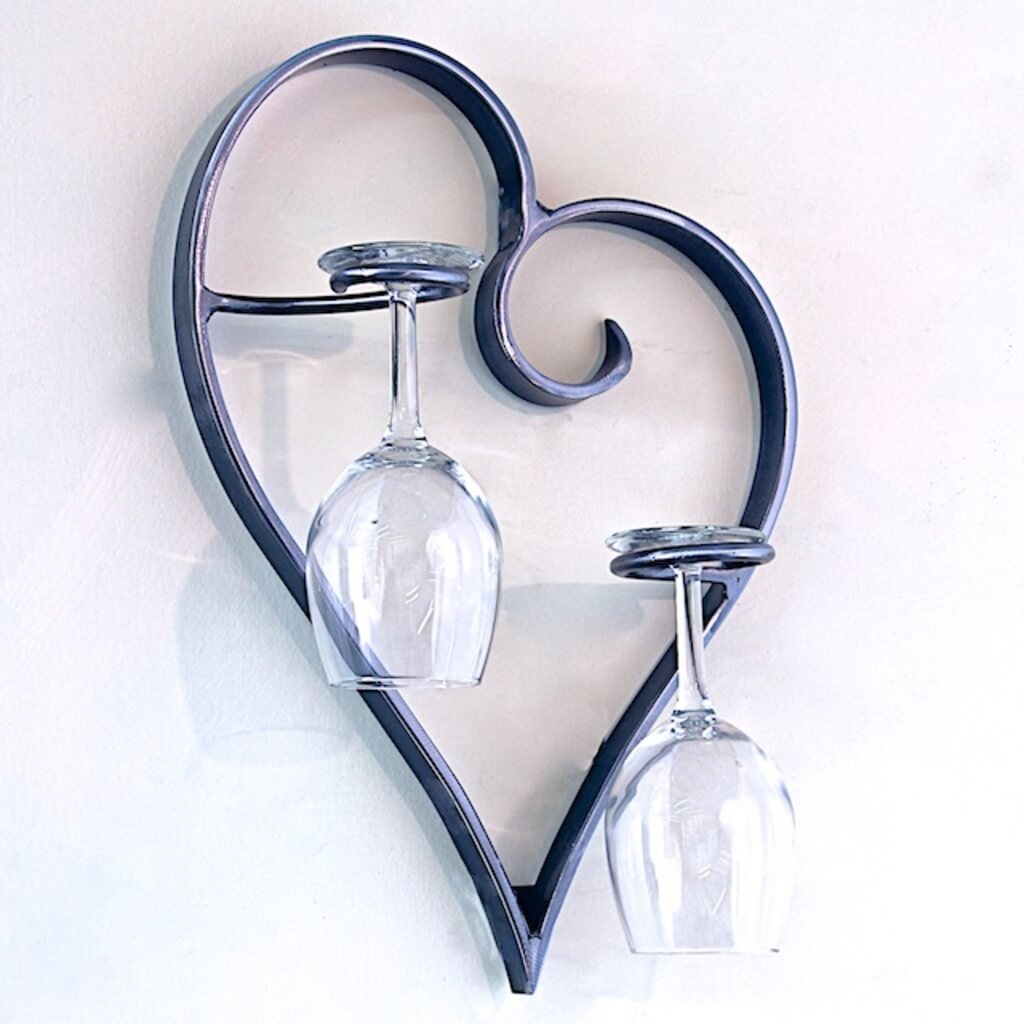 Source: ironchinchilla.com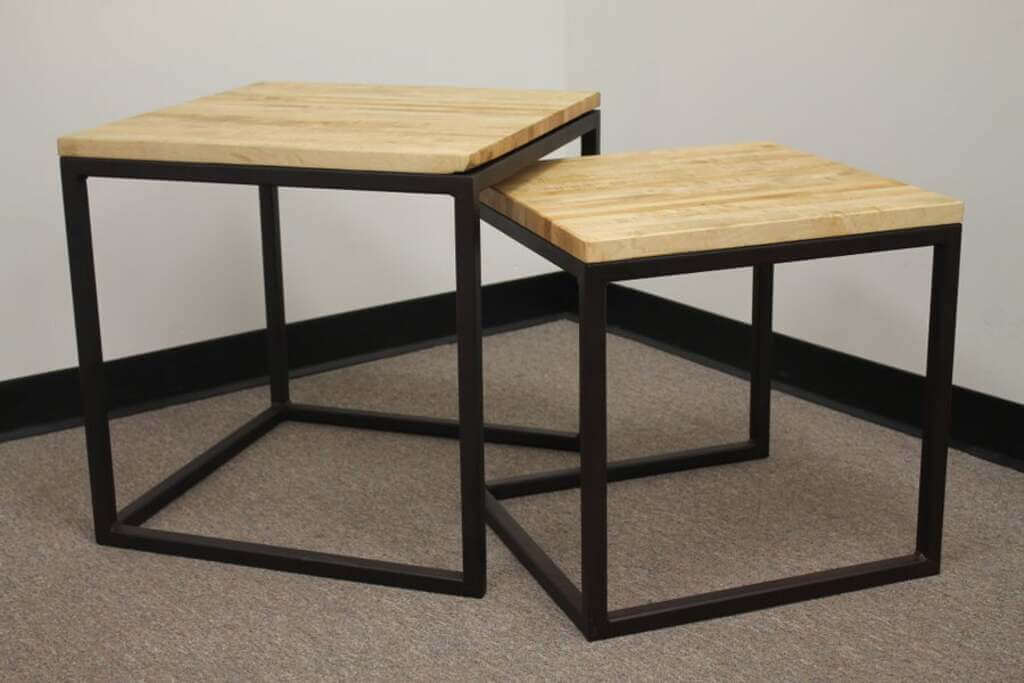 Source: instructables.com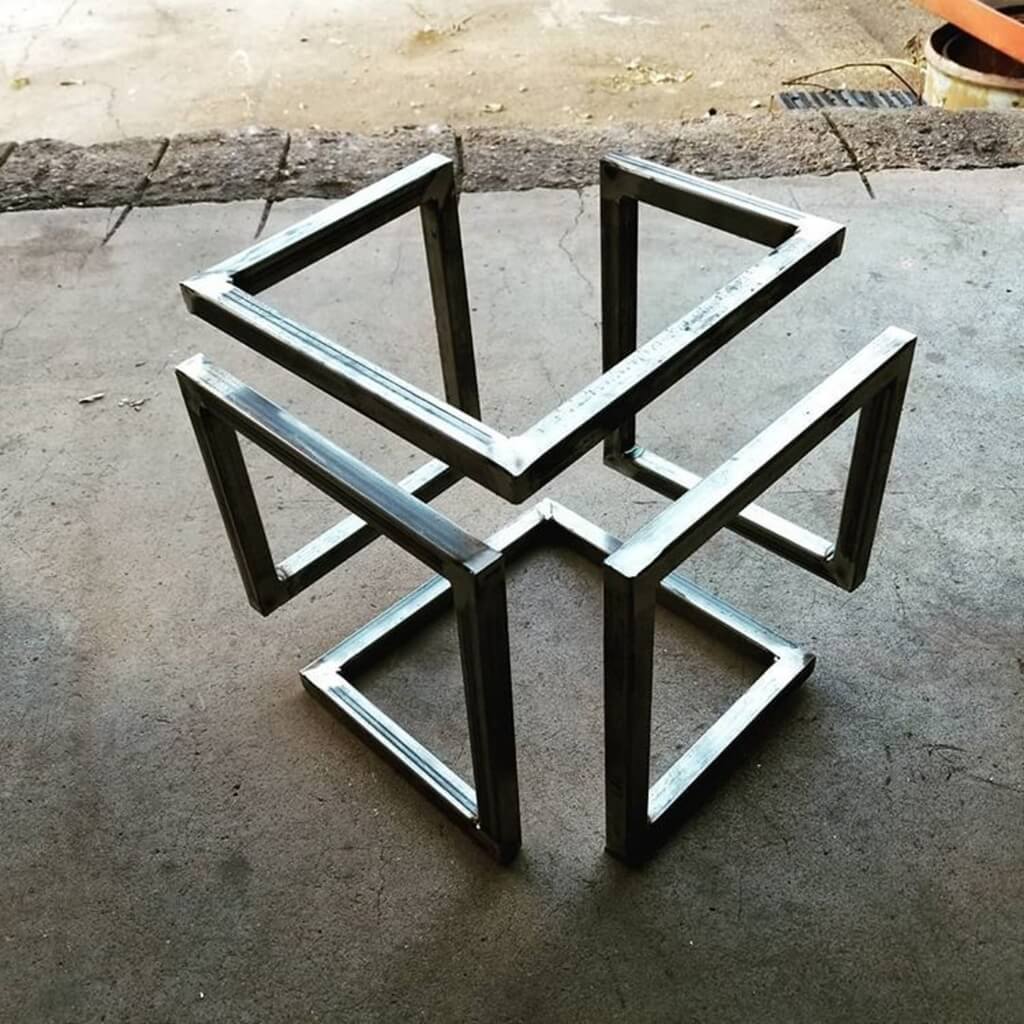 Source: alondan.com
The Bottom Line
So, this is all about cool welding project ideas and plans. These advanced welding projects are easy, simple, and fun to create. Plus, if you learn welding skills more mindfully, you can also earn a lot. There are many websites or online stores where you can sell your welding projects and earn a decent amount of money.
These small welding project art ideas and crafts are also great decorative items. Plus, they're durable, unique, and a conversation piece for your home. You can even give these handmade gifts to your friends and loved ones.
I hope you liked this blog about the welding project ideas. Also, don't forget to share this blog with your family and friends. 
After reading this blog, are you interested to know more about DIY projects? If yes, read our previous blog on simple yet spectacular DIY ideas such as DIY Toddler Bed Ideas, DIY Computer Desk Ideas, How to Build a Smokehouse and many more. 
For more architectural guidance and decoration ideas, keep visiting Architecturesideas.
For daily updates, follow us on our Instagram page @architectures_idea.