How to Choose a Solar Water Heater
It can get seriously hot in Queensland, thanks to the subtropical climate. Queensland residents enjoy around 999 hours of sunshine every year. October is the sunniest month, boasting an average of 260 hours of sun, while June is not quite so sunny, with an average of 189 hours of sunlight. Here in this article, we will talk about the solar water heater. 
Why Install a Solar Water Heater?
Source: zonneboiler-advies.nl
Since there is so much sunshine available, it makes sense to use it to heat water, which is where solar water heaters come in. A solar water heater is a very economical way to heat water, compared to using an electric immersion heater or gas/oil-fired boiler. 
Since the power of the sun is free, homeowners can make substantial savings if they install a solar water heater. You can use a solar water heater to heat up to 70 percent of your domestic hot water, although a backup water heater will still be needed.
Local Sunshine Coast hot water installation company, LiVE Services Group Australia, provides the following tips for choosing a solar water heater. 
Choose the Right Solar Water Heater 
There are two types of solar water heater – roof-mounted and split system solar heaters. 
Roof-mounted solar heaters, as the name suggests, have a water storage tank and a solar collector, which are both installed on the roof of a property. They are classed as 'passive' systems as they use a process called thermosyphon to move water, whereby cold water drops down to the solar collector, which heats it, so it rises, and so on. This type of system doesn't need an electric pump, so it's more energy efficient. 
Split systems have solar collectors on the roof and a water storage tank at ground level. This system needs a pump to move the water around, as well as a gas or electric booster. Water is pumped up to roof level, where it's heated. It's then returned to the storage tank until it's needed. 
Also Read: 7 Top Rated Solar Powered Bird Bath Fountain in 2021!
What Installation Is Right for Your Property?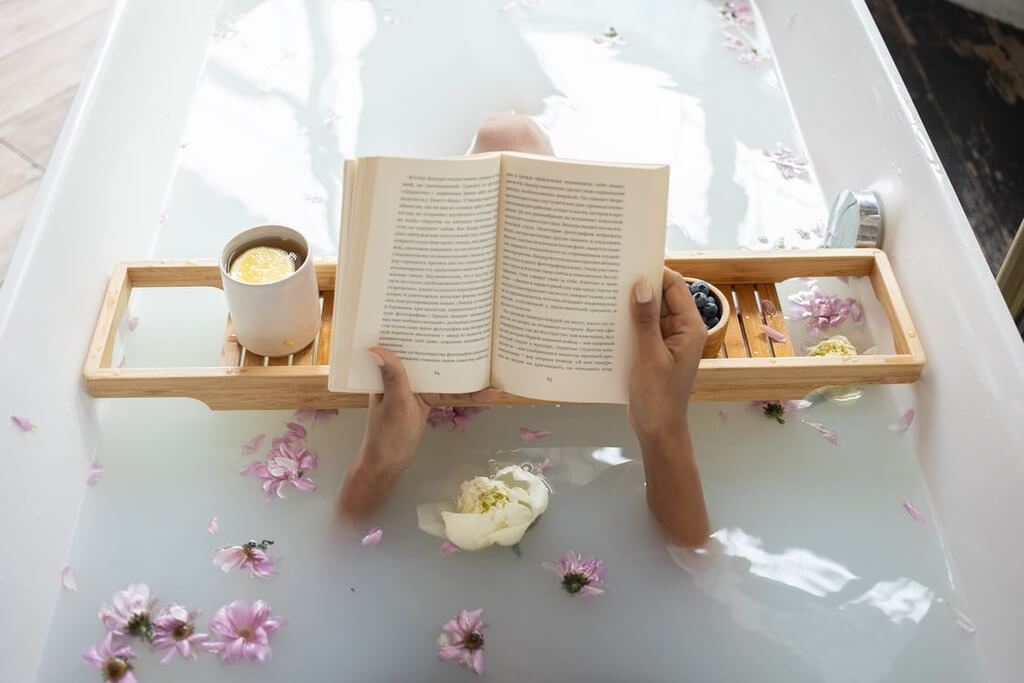 Source: pexels.com
Once you understand the differences between roof-mounted solar heaters and split systems, it's time to consider the impact of each one. 
The type of property will dictate what system is suitable. The pitch of the roof is a factor, especially with a roof-mounted tank. Some homes may need structural modifications to strengthen the roof if a storage tank is being installed. It's important to check local building codes before making any structural changes.
In addition, homes in a cyclone region are required to have extra fixtures to prevent the system from being dislodged during severe storms. This mainly applies to coastal homes in northern Queensland, but check before installing a system. 
Homes with hard water may not be suitable for a solar water heater, as smaller pipes will suffer from a limescale build-up. There are solutions available but check with your installer first.
Noise is another consideration – some systems can be noisier than others. Again, check this before the installation goes ahead, so you don't violate any local noise control regulations. 
Finally, always check with your local council whether there are any specific rules relating to solar water heaters you need to adhere to before going ahead with an installation.