10 Ways to Create a Small But Stylish Home Office
A home office is a great addition to any home, but it's not always the easiest thing to design and furnish. It doesn't have to be, though; there are multiple ways to make a stylish home office. Below we look at 10 ways to make your home office a space you will love!
Declutter
The first step in creating a stylish but small home office for yourself is decluttering. If your home office is like most, it probably has more stuff in it than you really need. Take this opportunity to clear out all the old magazines, papers, and other clutter; make sure things are organized neatly. If you're not sure what to keep or throw away, consider taking photos of items that still have value before getting rid of them.
Find the Right Furniture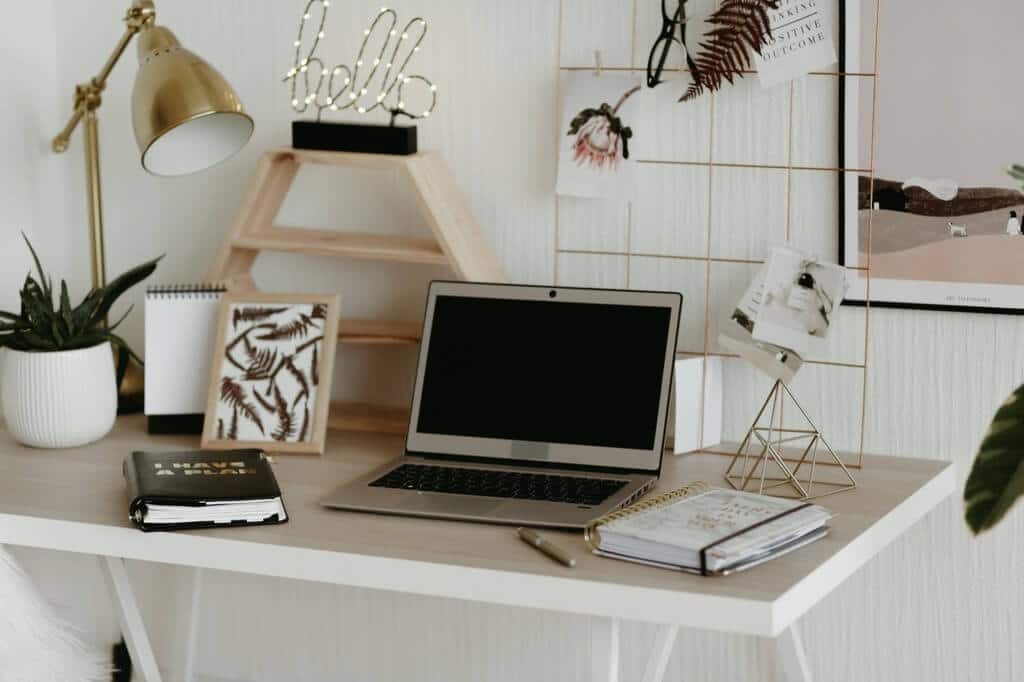 Source: pexels.com
Purchasing the right office furniture is very important. What you decide to buy will affect how much space you have available in your home office, but also how functional it is for your needs. Look for good value and a professional look that will help create a stylish home office without spending too much money on a bunch of new furniture.
Add Storage
No matter how small your home office is, storage space is always important. That's why it's important to make sure you have plenty of shelves or other storage units available for all your items. Make sure the storage units are clean and organized so that you can find things quickly.
Also Read: 10 Exceptional Home Office Designs: Bringing Office And Home Together
Get Good Lighting
A common mistake when designing a home office is to overlook lighting, but it's actually very important. By getting good lighting in your home office you can avoid eye strain and make the space seem bigger. Avoid overhead lights that hang down directly over your head; they will create an oppressive feeling in your home office without adding much in terms of style.
Make It Cozy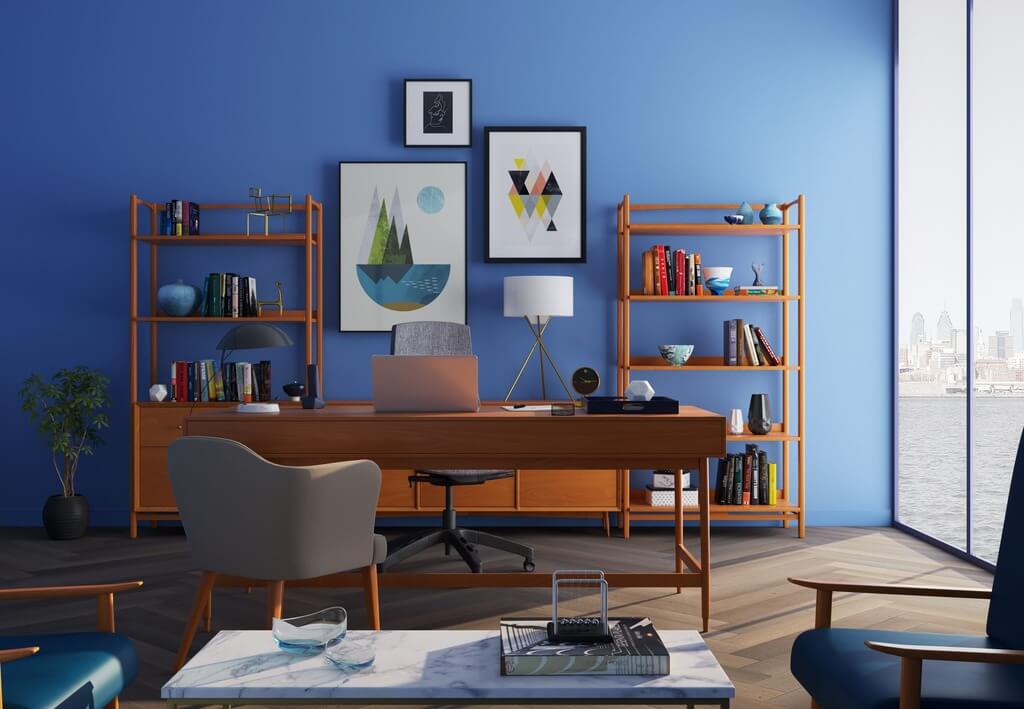 Source: pexels.com
No matter how small or large your home office is, you want it to be a place you enjoy being in. That's why it's important to look for ways to make it more cozy and comfortable without sacrificing too much of the space. A great way to make your office cozy is by adding an area rug. Area rugs can serve as a great base for your desk and chair, but also help insulate the space.
Decorate Your Space
Your home office is a workspace, but it's also a living space. That's why it's important to decorate your home office in a way that you find appealing and helps you feel productive. Decorating your home office does not have to be expensive or complicated – a painting, wall art or other decorative touches will go a long way in creating the right kind of atmosphere.
Add a Personal Touch
One of the best ways to create a stylish home office without spending too much money is by adding some personal touches. If you're not sure what kinds of things to add, look at pictures you've taken throughout your life or collect trinkets from favorite vacations. The key is to make your office a place you'll want to spend time in and work hard at.
Add Plants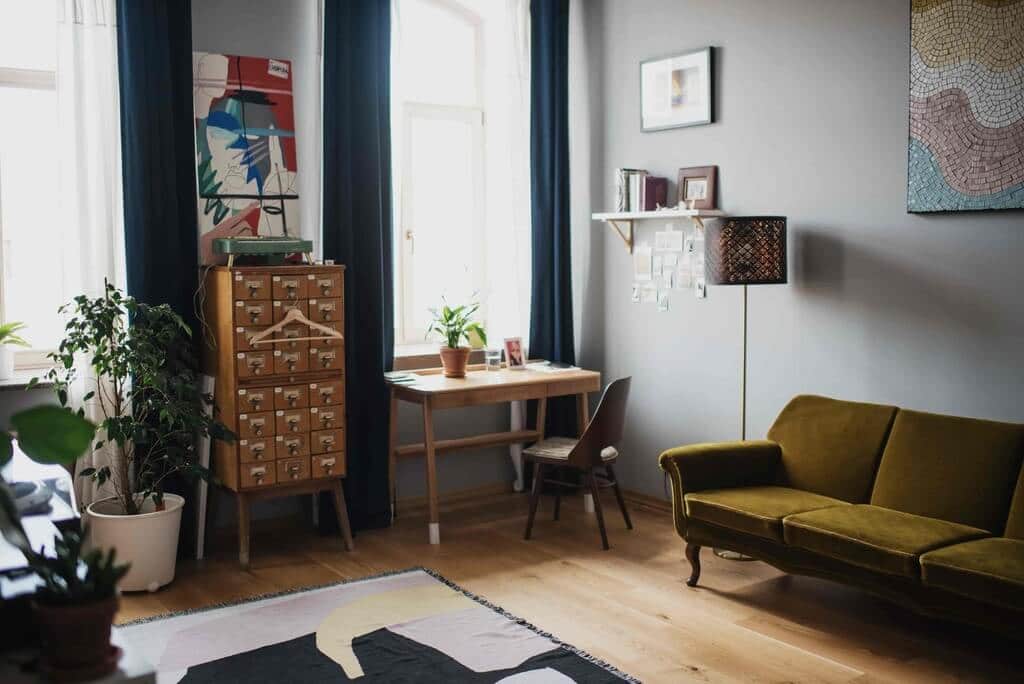 Source: pexels.com
Plants are a great way to add some color and decorating to your home office, plus they help create an atmosphere that's healthy for you. Plants are attractive but also serve as natural air purifiers. If you have found incorporating plants into your decor difficult in the past, look for smaller plant varieties that will fit well on shelves or in other spaces around your home office.
There are many plants that don't require a lot of maintenance and will thrive in smaller spaces and low light.
Mix Form and Function
When designing your space, pay attention to ways you can incorporate some flexibility and variety into the decor without sacrificing function. For example, look for a desk that has some drawers on one side and cabinets on the other so that it can double as a storage unit when needed. As you design your home office, take into account not only the looks but also how it will be used.
Also Read: How to Convert a Shed Into a Home Office in 5 Steps!
Get Used to Change
If you're working in a small space, you'll need to learn to adapt and change things up as needed. That's why it's important to make sure that there is plenty of flexibility in your design so that you can move things around as needed. That way you won't feel trapped by a space that doesn't fit your needs perfectly, and it will make it easier to create long-term designs you can be happy with.
The key to a successful home office is making sure it's both stylish and functional. There are many ways you can achieve the right balance of form and function, as long as you're willing to get creative with your design. Keep these tips in mind when designing your own small but stylish home office!