5 Things to Consider Before Buying a Sofa or Lounges 
When it comes to furnishing your house, buying a sofa is one of the essential purchases you'll ever make. Because it's a piece of furniture where we relax, read, eat and drink, entertain guests, watch TV and even sometimes sleep in the living room, we should take the time to invest in a long-lasting sofa, right?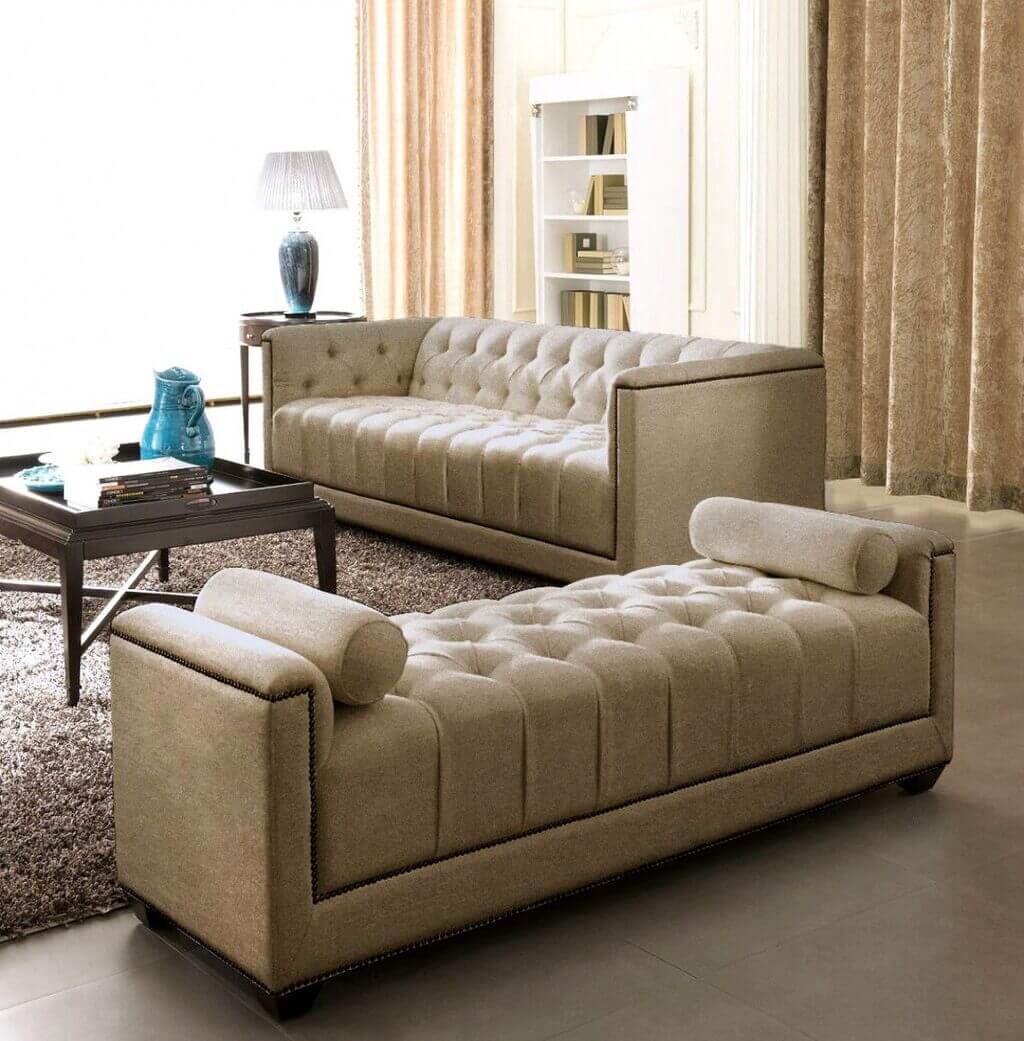 Source: pinimg.com
When purchasing lounges and sofas, these are the five things to keep in mind. The below checklist will help you with everything; from getting accurate dimensions to selecting a sturdy frame.
5 Things to Consider Before Taking the Final Call for Your Sofa and Lounges
Measure Your Space and Map Its Requirements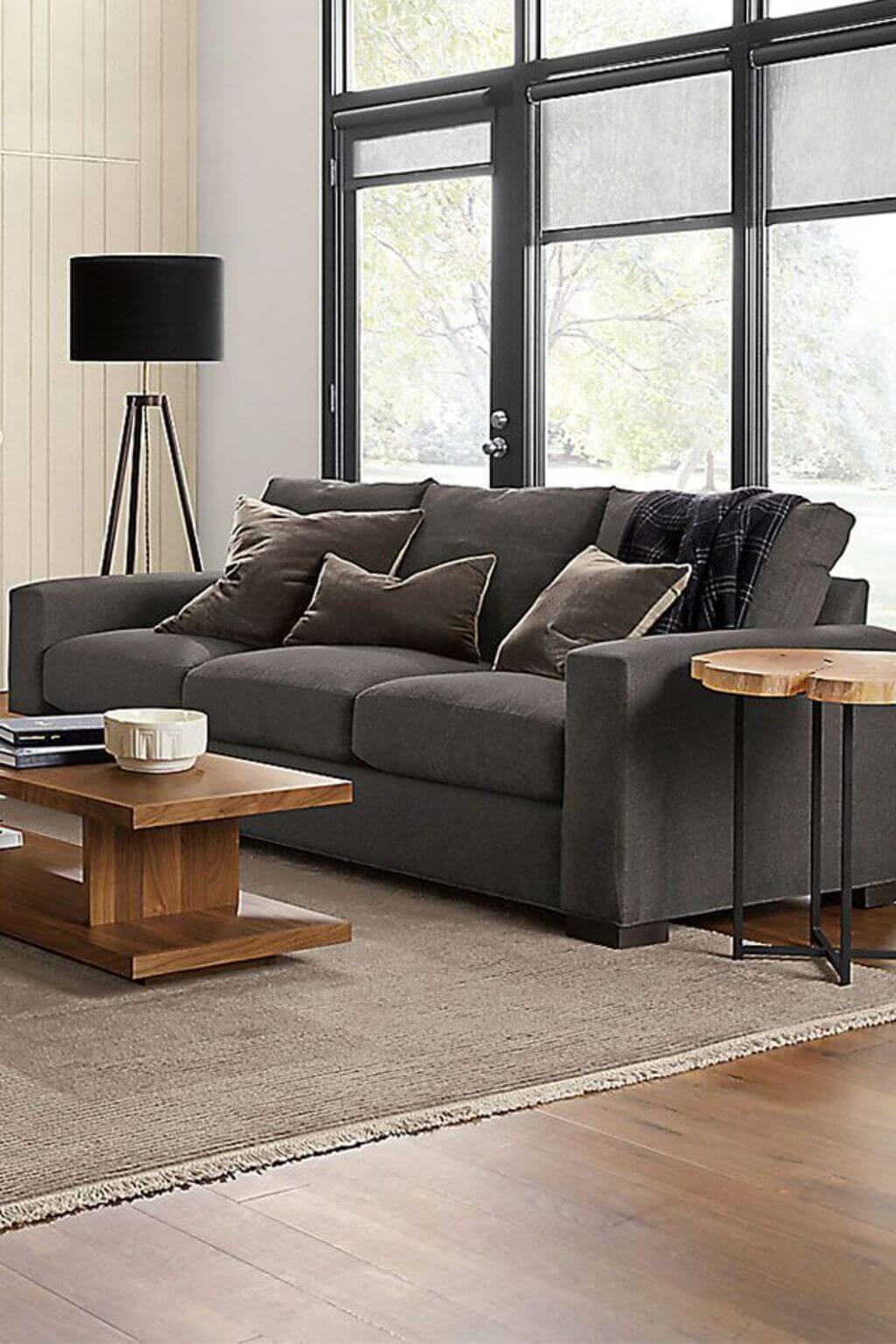 Source: pinimg.com
When looking for a new living room couch, one of the first pieces of advice is to measure your space. To get the appearance and feel you want from your new sofa, you need to ensure it doesn't overcrowd the room. Make sure you know the maximum couch dimensions that will fit your room before you buy one.
You should note the breadth (as measured across the sofa's back) and depth (the measurement from the back of the couch to the front). You should keep in mind that the depth of a couch's seat seldom varies from a large to a small sofa, so pay attention to that if you're shopping for a smaller space. If your area contains radiators or storage, take the sofa's height into account.
If you want to make sure your couch will fit in your room, you may cut out the form of your sofa from newspaper and put it on the floor. To ensure that you have enough area to move about it comfortably, you should also leave enough room for bookcases, radiators, and other pieces of furniture.
Finally, make sure the sofa can go through any doorways or stairways. It will have to travel up and down when delivered; your clean walls will appreciate it.
In cases where access is limited, you may need to choose a low-back type, a chair with detachable legs, or a modular design that you may supply in portions. Smaller rooms may necessitate the use of two-seaters or snugglers. Though your ideal sofa may be just around the corner, don't forget to keep your budget in mind. The good news is that it's never been easier for couch customization.
Accessibility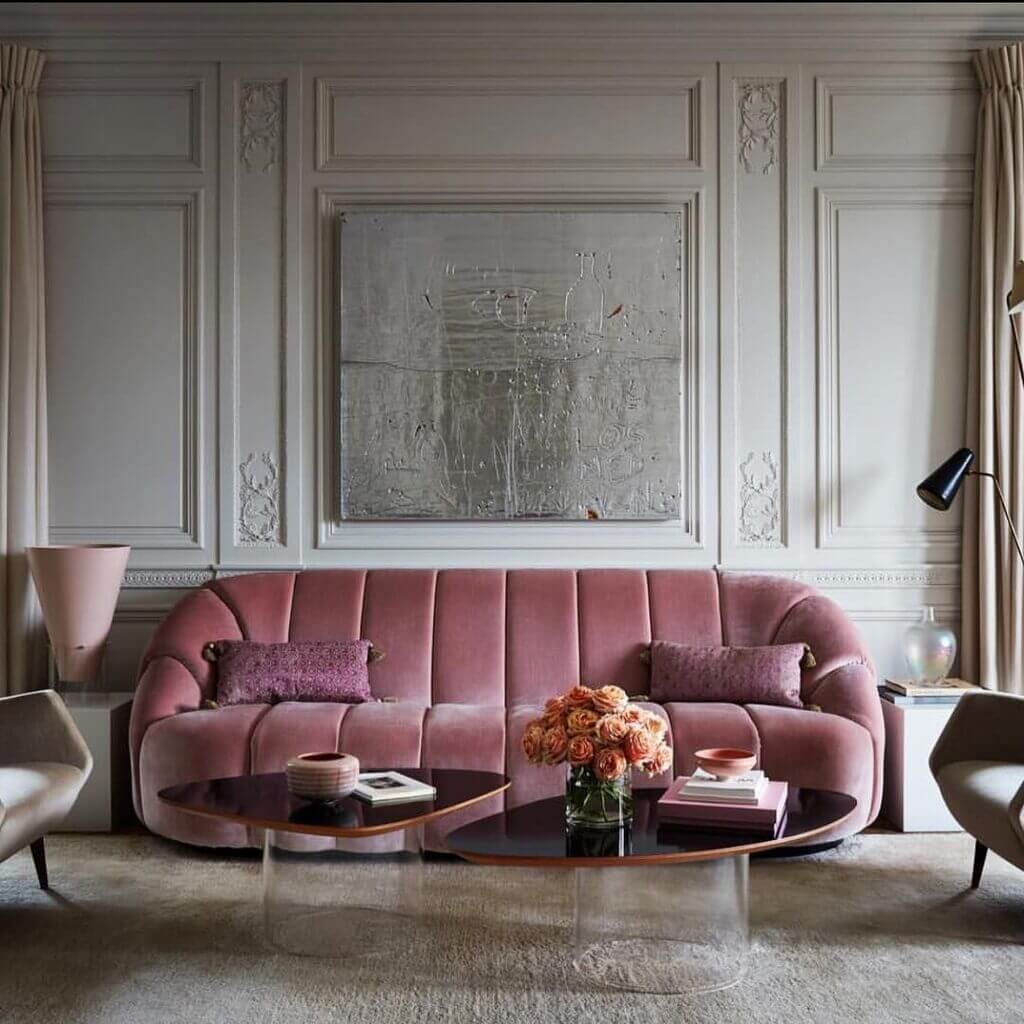 Source: pinimg.com
If you're going to buy a new couch, you'll need to take measurements of your living room and ensure that it will fit in your house, including any steps or hallways. There is nothing worse than picking the lounge sofa of your dreams only to discover that it is too large for your living room or that it is impossible to get there.
Choose Your Personal Style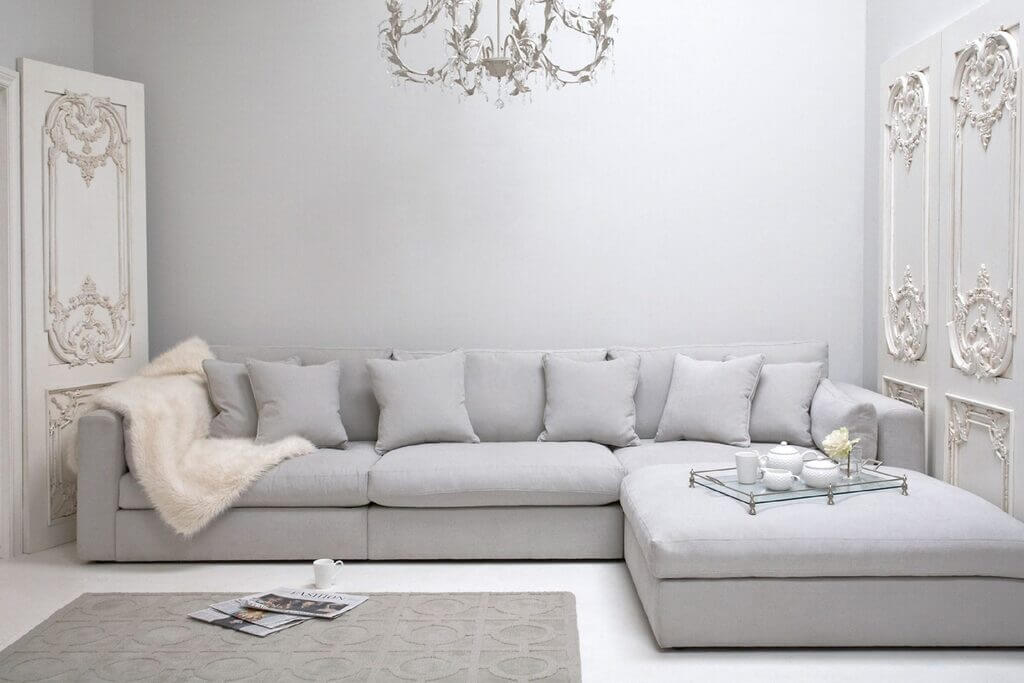 Source: doron.co
The ability to express one's individuality through one's sense of personal style. Ensure that your home's aesthetic complements the lounge couch design you're considering. If you have a conventional house and aren't yet ready to renovate, you'll need to find a lounge sofa that complements your existing décor even if you adore a crazy modern sofa. Classic, contemporary, mid-century, and modern designs are all viable options.
Also Read: 11+ Trendy & Stylish Mid Century Modern Sofa Design Ideas
What Size to Consider?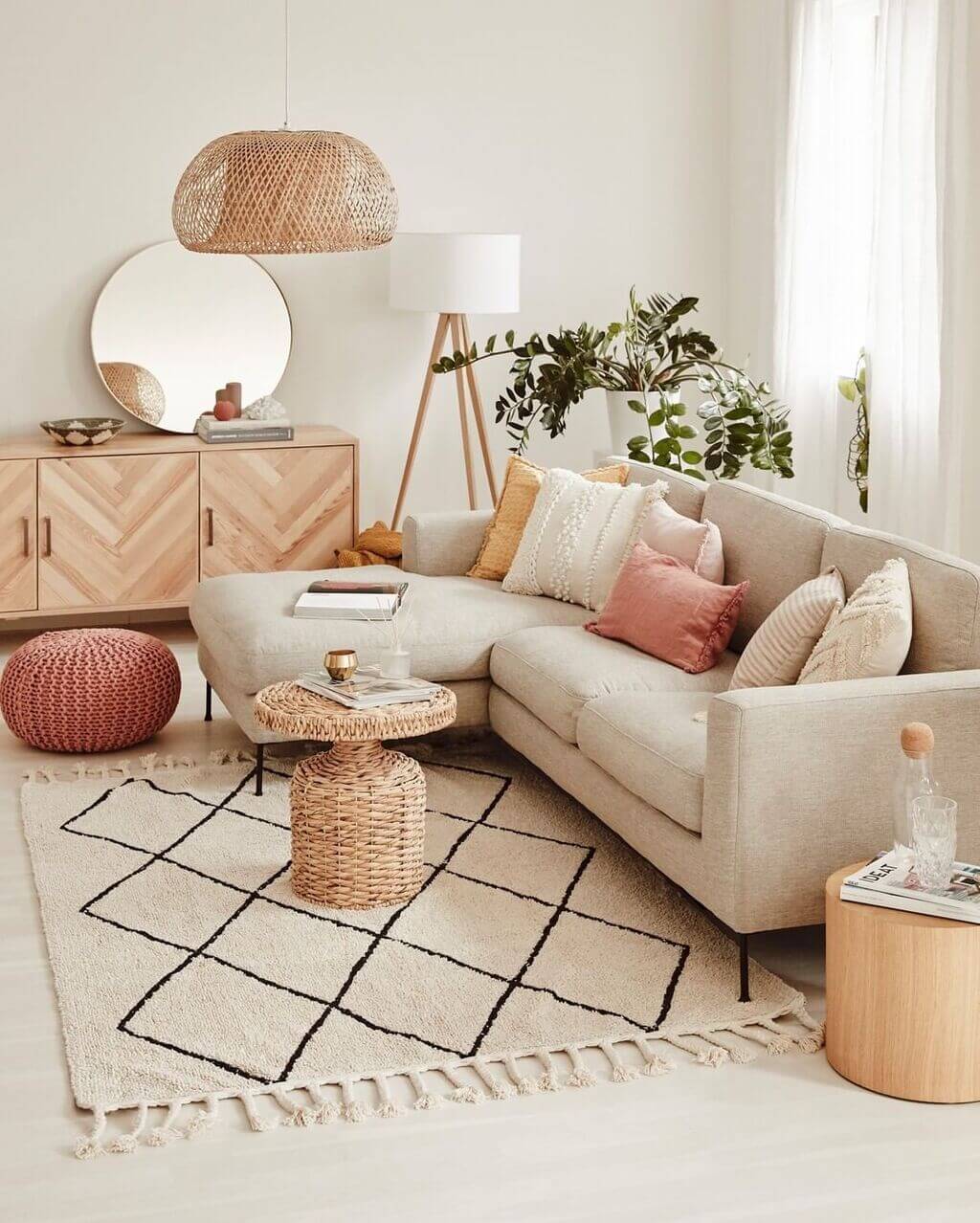 Source: pinimg.com
Sofas come in a wide range of sizes and styles these days. This type of sofa is ideal for large families and for hosting parties and movie evenings with friends. A two-seater sofa may be all you need if you're a couple living in a small apartment in a city and rarely at home. Looks aren't everything, but a healthy lifestyle is.
It's Essential to Choose the Type of Fabric You'll Use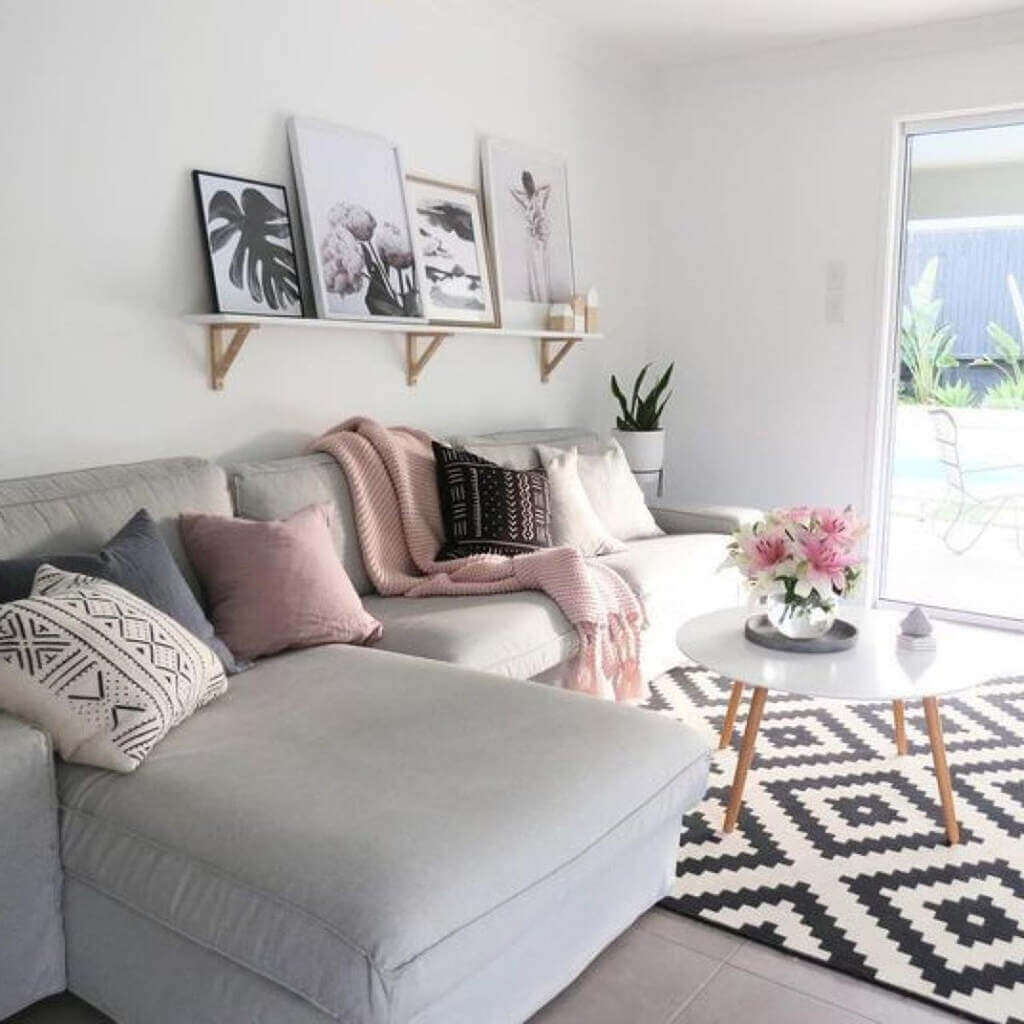 Source: shopify.com
Your fabric choice is next once you've decided on the style and size of your lounge sofa. Depending on your family's needs and lifestyle, you may choose a deeper color and hard-wearing textured weave that won't quickly reveal dirt and can sustain wear and tear. Use your imagination when it comes to choosing textiles. Pick a pattern, a color, a texture, and then add matching cushions or an ottoman to complete the appearance.
Your choice of upholstery fabric will significantly influence the area, so make sure it matches your design plan carefully before making a purchase. Choosing a synthetic material over a natural one is recommended if the couch is near a window. Make sure you select a fabric that's easy to spot clean, especially if you have a dog or cat. Loose coverings, which can be taken off and washed, are an option to consider in this situation.
You're All Set to Buy, Aren't You?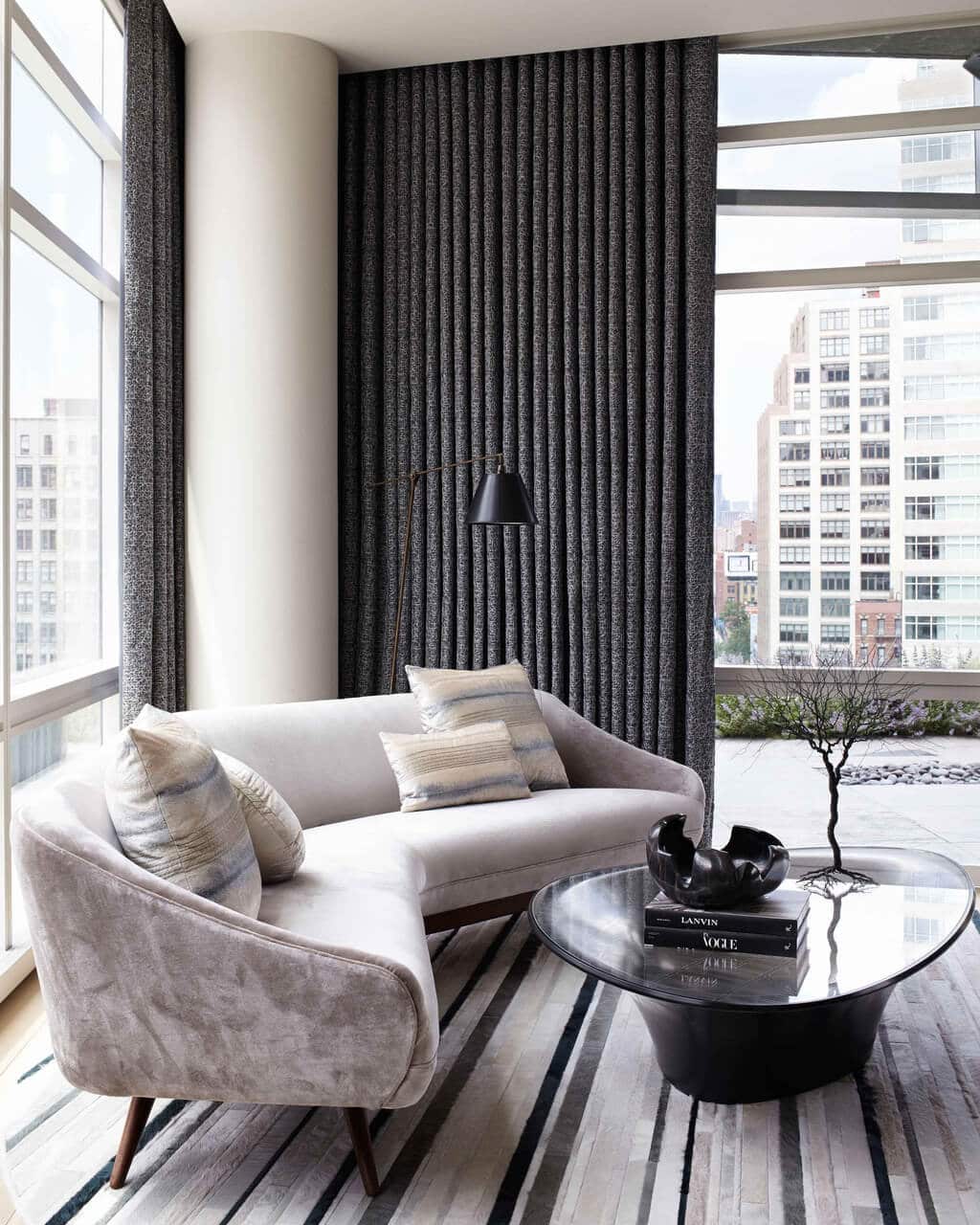 Source: amazonaws.com
If you're hesitant to use bolder colors and patterns in your sofa, a unique ottoman that doubles as a coffee table are a great alternative. It'll give your living space a more subtle feeling of diversity while complimenting more traditional sofas and chairs.
It's understood that purchasing new lounges and sofas is a difficult task, but we hope that the following really useful recommendations will inspire you to get the perfect piece for you.