Tips on Choosing A Heated Towel Rail
Heated towel rails are an essential part of every bathroom. Not only are they great for providing heat in winter but they also ensure that your towels are warm and dry every time you need them. If you are looking to add a stylish heated towel rail to a room then here is our advice for picking the best one for you. 
Things to Consider When Choosing a Heated Towel Rail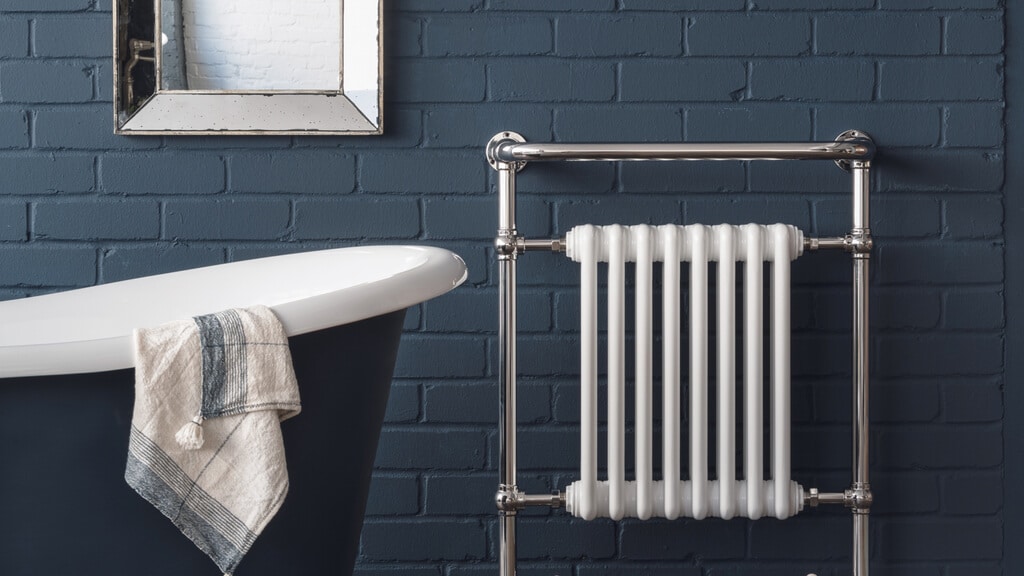 Source: catchpoleandrye.com
There are many different heated towel rail options available for you to choose between, but not every style will be suitable for your needs. To help you pick, our essential considerations guide will ensure you choose the perfect option.  
Power Source
Often in the excitement of choosing a sparkly new towel rail, people will forget to consider which is the most appropriate power source for their needs. If you want the towel rail to be the sole heat source in the room, then you will also need to check that the output of the towel rail is sufficient for the space of the room.
If you don't already know it, you will want to find out the ideal BTU for your bathroom. BTU measures how much heat is needed to fill a space and make it warm and toasty. Choose a radiator with too high a BTU and you'll be wasting money on energy. Choose a radiator with too low a BTU and you'll be shivering every time you step out of the tub,
Modern heated towel rails have multiple power options.
Central heating

– This type of towel rail is easy to connect to your existing central heating system but will only heat up when the heating is on, so will not dry your towels in summer. 

Electric

– This is a great alternative for houses without gas central heating or if you want the option to heat the towel rail throughout the year.

Dual-powered

– These clever towel rails can be heated by using both the central heating system and electric, so are great for using all year round. 
Size 
Before buying your heated towel rail, it is sensible to measure the space you have available for the rail to fit. Full-sized towel rails will often take up the majority of the wall, so if you only have a small room then take a look at some of the smaller, more discreet options. Also, consider how many towels you want to store on the towel rail, so you can ensure there is space for all towels to dry. 
If you are looking for a family-sized towel rail then check these new curved towel rails I found out. They are both stylish and practical. However, if you have limited space then a slim towel rail can be great for putting in a difficult to access area, allowing you to make the best use of each inch of space.
Behind the bathroom door is an ideal spot for a towel rail if space is tight. Towel rails are usually much slimmer than conventional radiators so you might just be surprised where they will fit.
Style 
Now you have decided on suitable practical features, you can enjoy picking a stylish towel rail, and there are many beautiful styles available for you to choose from. If straight, traditional towel rails are not to your taste then are many fabulous shaped rails, in either a polished or matte finish.
We are also enjoying that many heated towel rails are now available in silver, white, and black, so make the perfect accompaniment for all room decor. If none of those colors suit you it's also possible to get rails that you can paint (just make sure you get quality paint that is suitable for use on radiators).
 Although they are a fairly modern invention you don't need to stick to a modern design theme. You can find cast iron radiators that have towel rails above them. The rails themselves aren't heated but the warmth from the radiator below certainly does the trick. This option is ideal for older homes or if you have a steampunk flair to your house. 
Finding the Perfect Towel Rail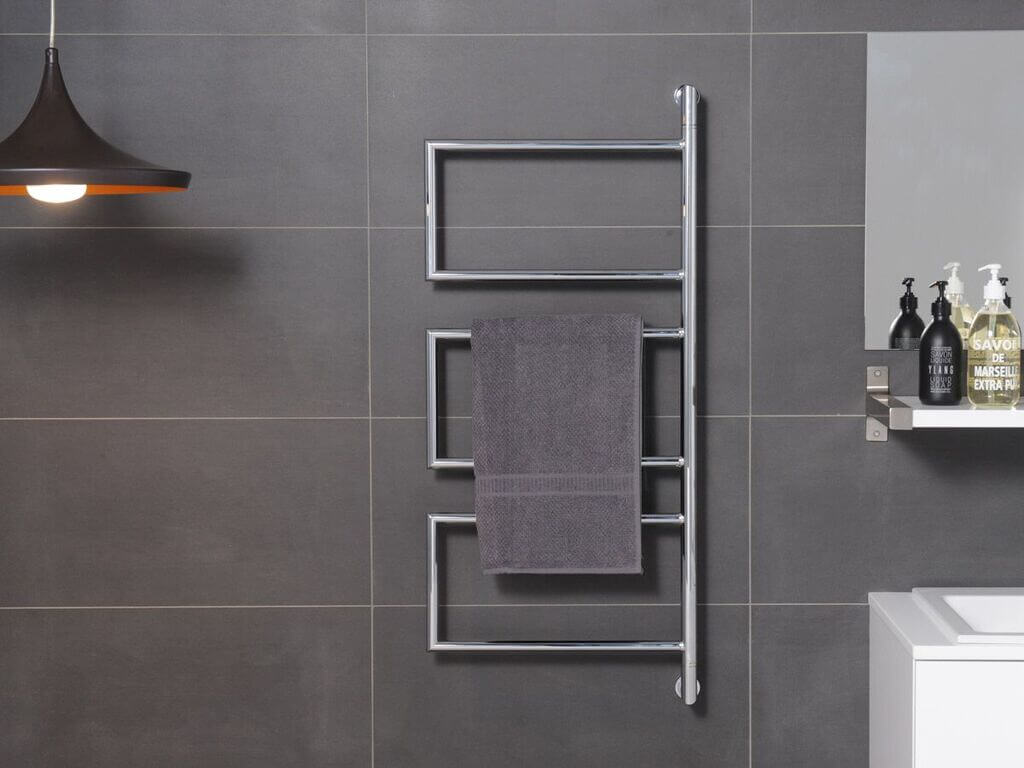 Source: reecegroup.com.au
If you choose a heated towel rail that is suitable for your practical needs then you are certain to be pleased with the finished result. These towel rails are great for making a statement and will provide the perfect finishing touch to your room. 
Love the look of your new towel rail? Then don't forget that they are a perfect addition to your kitchen too. Dry off those dishtowels with ease!