Four Unique Saunas Worldwide That You Need to Visit
Though unique saunas tend to be more readily available in corners of the world that experience winter, you may surprise to learn that even people who dwell in countries with year-long summers also find steam baths to be a delightful experience to partake in. Different cultures do have different ideas of how hot a sauna should be, but there's not much argument when it comes to one thing: How relaxing the experience should be.
And when it comes to that, each sauna style has a distinct way of giving you a space to relax. We're rounding up some of the best custom built saunas worldwide who know that the key to a good sauna experience lies in how well these structures are designed.
Koi-Sauna, Thermen & Badwelt Sinsheim (Sinsheim, Germany)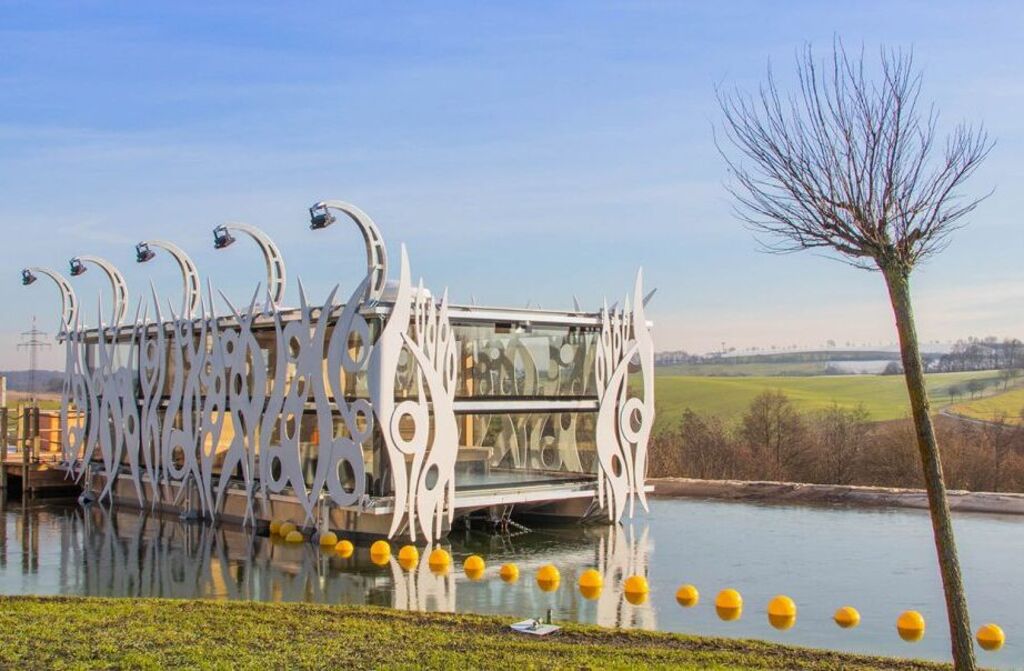 Source: badewelt-sinsheim.de
This sauna's reputation was boosted when it gained the notice of Guinness World Record in 2013, which recognized Koi Sauna as the largest sauna in the world with its 166 square meters size. Even prior to this achievement,
Thermen & Badwelt is a well-known spa and sauna operator in Germany, and their Sinsheim branch is no exception, with a tropical-themed indoor pool shielded by a sky-reflecting dome and an outdoor pool with a view that spills into a nearby small lake.
What makes the Koi Sauna different from the rest of the ones on this list is that it is the only one that features living creatures as part of its attraction. In fact, the koi fishes are the main attraction once you've noticed the amphitheater-like seating arrangement in this sauna. Surely, it's easier to leave your worries behind when you can just relax and watch the dazzling dance of the swimming koi.  
The Snow Sauna, Arctic SnowHotel & Glass Igloos (Sinetta, Finland)
Is it possible to reap the benefits of heat and cold treatment simultaneously? For those of you who want an affirmative answer to that question, this sauna is here for you. As you probably can guess from the name, The Snow Sauna is a sauna facility made entirely from snow. When the sauna is heated, the snow from the structure would become steam and eventually melts to nothing.
Does this mean you have to sit bare-skinned on top of the snow for the entirety of your session? Don't worry; the seat in this sauna is made from wood, so you won't have to worry about getting ice burns.
Unu Sauna and Spa, Inkaterra Machu Picchu Hotel (Machupicchu, Peru)
Unlike all of the saunas on the list, the Inkaterra offers a style of sauna that is not only unique architecture-wise, what with its coconut-like-dome, but also unusual due to its incorporation of bamboo and eucalyptus leaves as primary materials.
The use of the above components in the sauna's structure is not only just for pleasing the eye: Once the centerpiece fireplace is lit, the smell of eucalyptus would also surround the rest of your senses. There may be no snow in this sauna, but you're still going to get a cooling sensation that can make you feel more relaxed.
Also Read: Sauna Bath: 3 Reasons To Brings The Health Club Comfort Home
SALT Sauna, SALT (Oslo, Norway)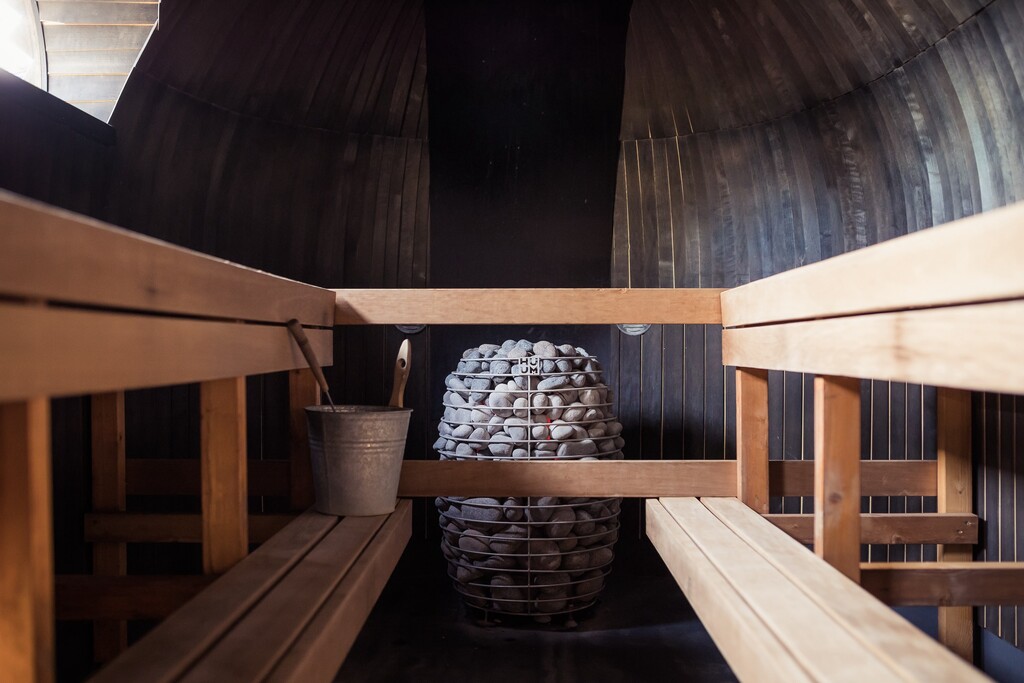 Source: medium.com
The first time one of SALT's saunas made a splash in the news was the 2015 installation they made in Sandhornöya, Norway, called Agora Sauna, which has a seated capacity of 120 people. What made this sauna special back then was that it was a sauna that is intended to also serve as an event space – and this same concept is what the SALT saunas in Oslo provide.
If you want a private space, SALT can also provide a smaller and more traditional sauna pod that you can rent as an individual or a group. But let's be honest – the event space sauna is more interesting: Can you imagine watching a live heavy metal concert while getting warmed up in a sauna? If that sounds interesting to you – drop by for a visit once you get the chance.
When it comes to saunas, the image that comes to mind tends to be a small-sized square-shaped room made out of wood, filled with hot steam. If there's anything that the saunas on this list have proven, it's that you don't have to settle for such a conventional design for your sauna: It is possible to experiment with different sauna structures and still gain all the benefits that a sauna can offer you.
In fact, if you play your cards right – you can definitely design a sauna experience that is more personalized for what you need and has that reflected in the architecture in your sauna.