Romantic Valentine Bedroom Decoration Ideas: Easy Ways (2023)
Love is in the air!
A week for Valentine's and a few days to valentine's week!
So yeah, welcome to the "Valentine Bedroom Decoration Ideas". 
But first, tell us, are you ready to make your partner fall in love with you once again? We know you would be like, but why bedroom? Because it is the place where you both can spend quality time with each other without any disturbance. 
If you go to a restaurant for a dinner date or to a club for a drinking party, do you think you will be able to sit looking right into each other's eyes? Obviously no, in a restaurant the waiter would be the first one to interrupt your moment and then your mind will get conscious as there will be other people as well who might be looking at you.
And you can't even think about the club, and the loud music won't leave the two of you alone. So the best place to have a cozy and romance-filled time is the bedroom. Plus, this way, your partner would be in a fresh mood too! A hectic day at the office and an outing can make him/her feel a little exhausted and out of the mood.
Valentine is all about showing and giving love. You might have already purchased or personalized the gift for your bae for the entire Valentine's week. But 14th February is a special day and it requires special arrangements.
Let the love of your life come back home and get immersed in the flow of affection you set up. So without making you wait any further, we will move towards the Valentine 20+ Romantic Valentine Room Decoration Ideas.

Color Theme that you need to follow:- Red and White (or any of its shade)
Balloons to Show Your Love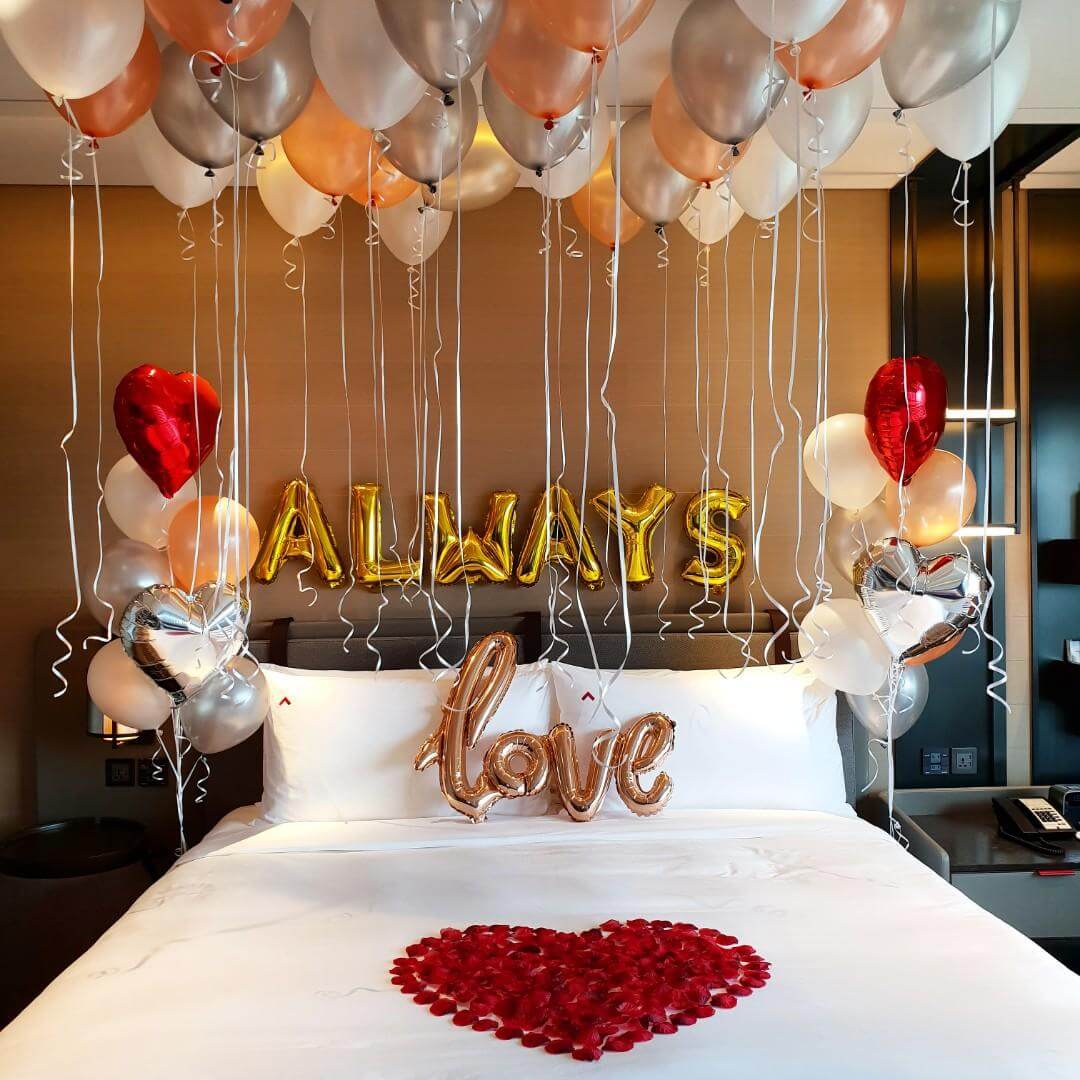 Source: karousell.com
Get the heart-shaped balloons and stick them on ceiling and strings left open touching the surface of the bed. Make sure you avoid nitrogen balloons, they might make you feel suffocated.
There are many types of balloons that you can get. Foil balloons are the best option. They will enhance the look and will reflect the light as well.
You can also place them freely on the floor of the room.
Recreate the Memories with Photos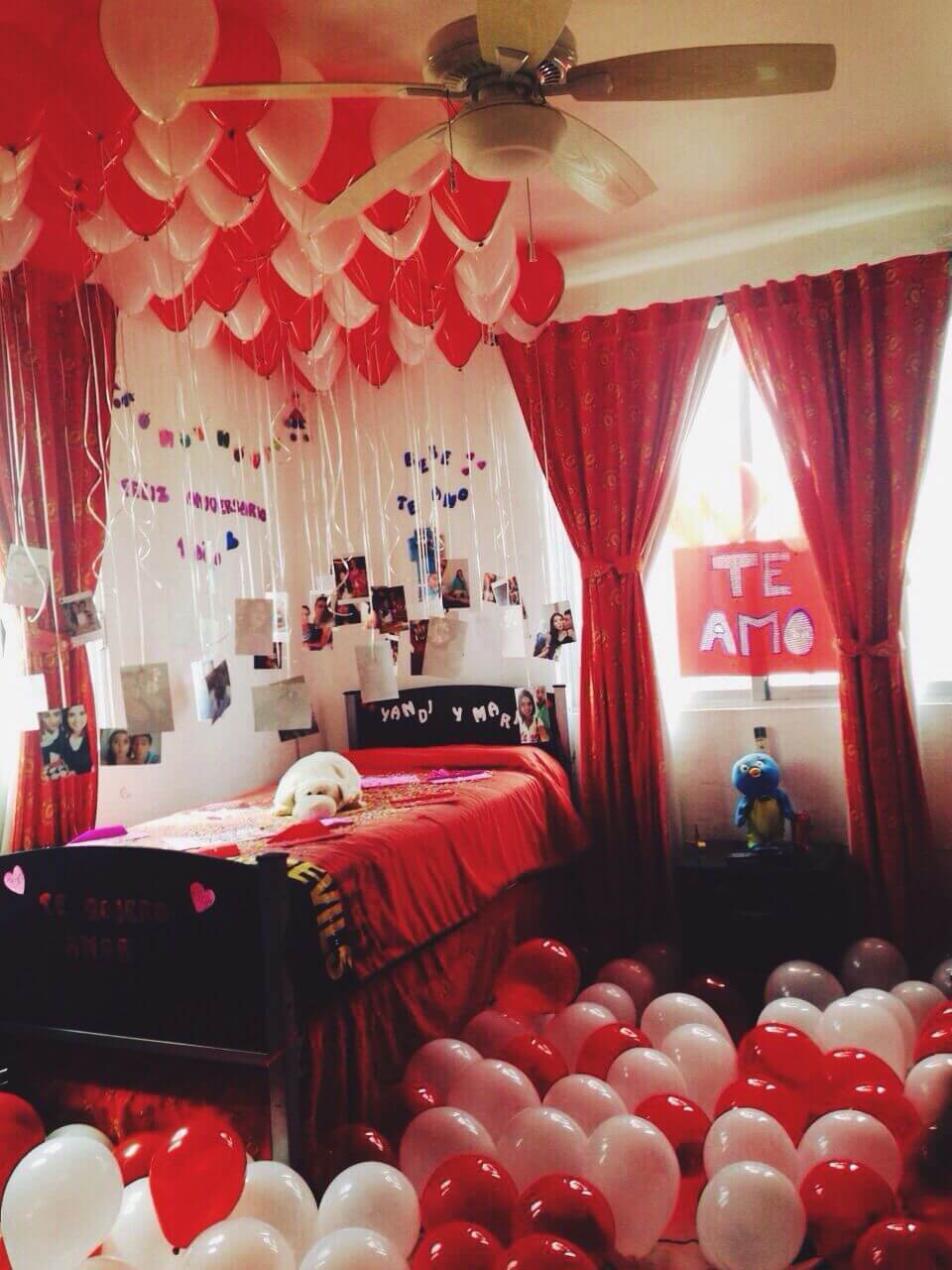 Source: pinimg.com
Once you stick the balloons on the ceiling, attach the photos at the end of the string or ribbon you left hanging. This way, you will be able to make him/her rememorize the quality time that you spent together. Hanging a message with each photo is also one of the amazing Valentine decoration ideas.
Roses to Set the Mood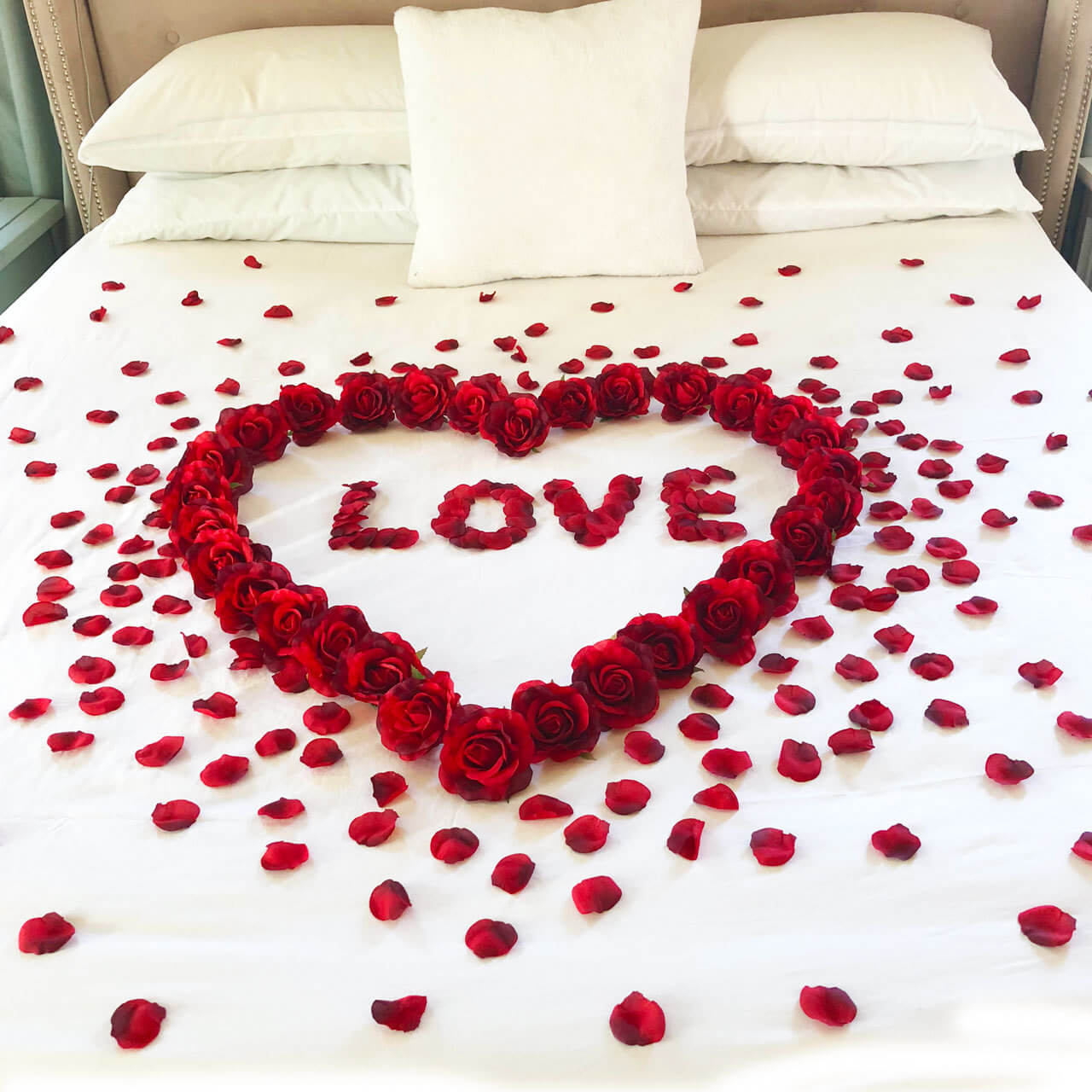 Source: bigcommerce.com
You can't skip Roses no matter what, it resembles the purity of love. Sprinkle them on the bed or create shapes or messages on the bed or on the floor for an attractive look. Roses go best with candles. Decorating the bedroom includes decorating the bathroom too (wink)! Fill the bathtub and add rose petals to it and let them give a hint to your honey. Ear Psoriasis: Symptoms and Treatment
Candles for the Perfect Ambiance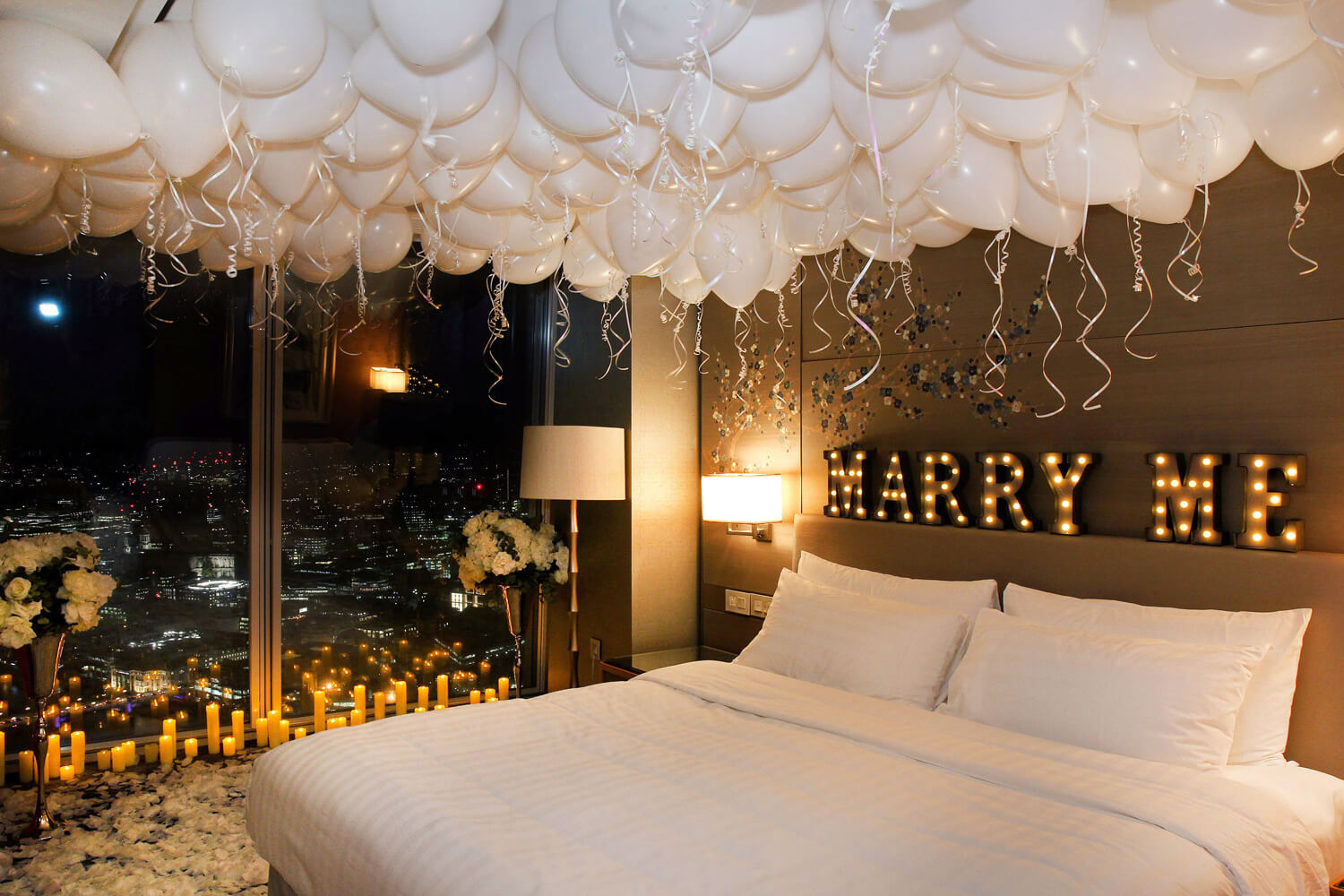 Source: theproposers.co.uk
Candles have magic in them, and they can evoke the feeling of intimacy. They will make the stress go away, and this will make your babe focus on you and the candlelight. Make sure you get the scented candle. Aromas are meant to melt the heart and activate all the senses.
Fairy Lights for The Mysterious Outlook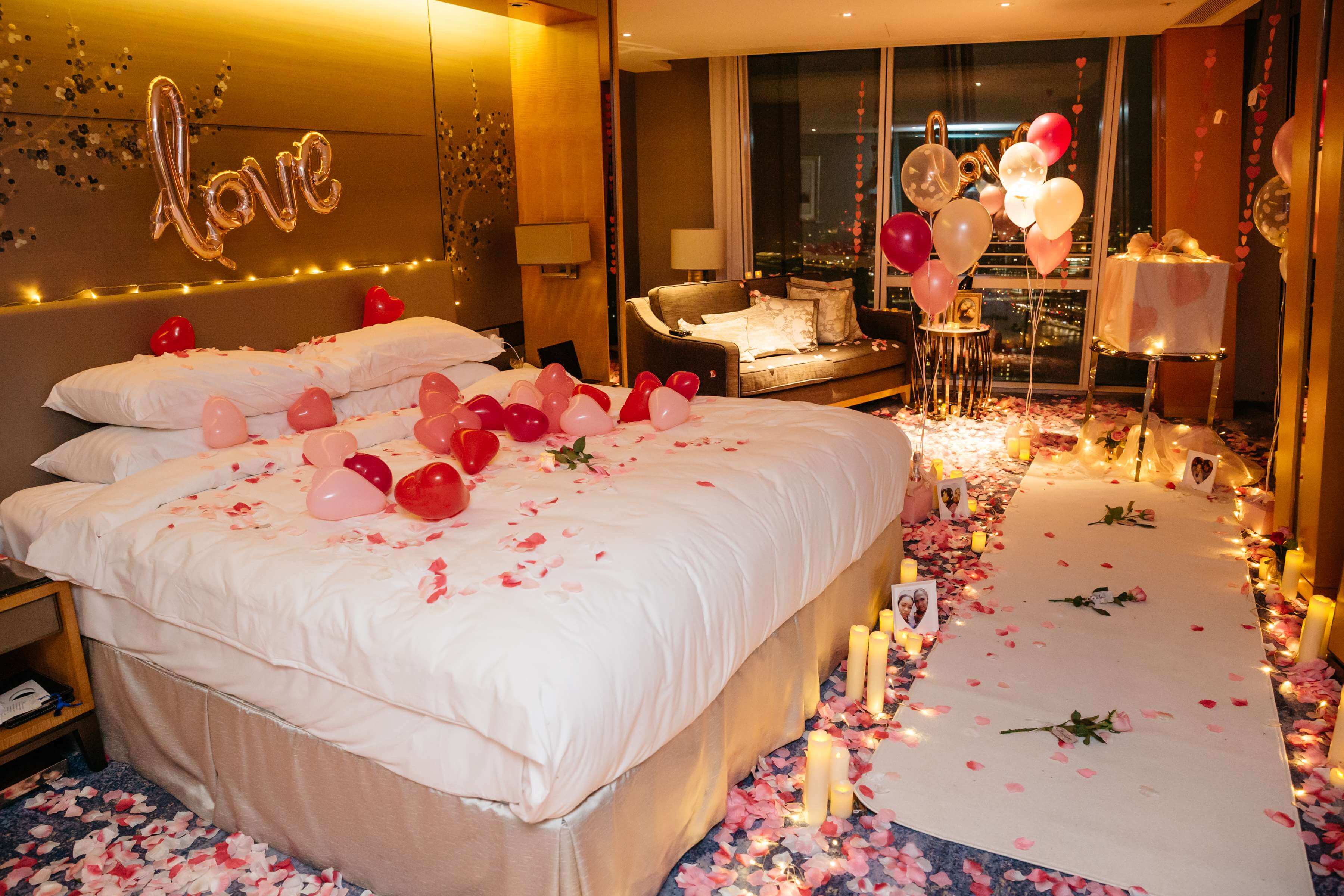 Source: theoneromance.com
You can use fairy lights to decorate your room for dimmer lights. Dim lights tend to induce romantic feelings, and just in case you are feeling shy, get relaxed dimmer lights will take you further.
Plush Fabrics for The Coziness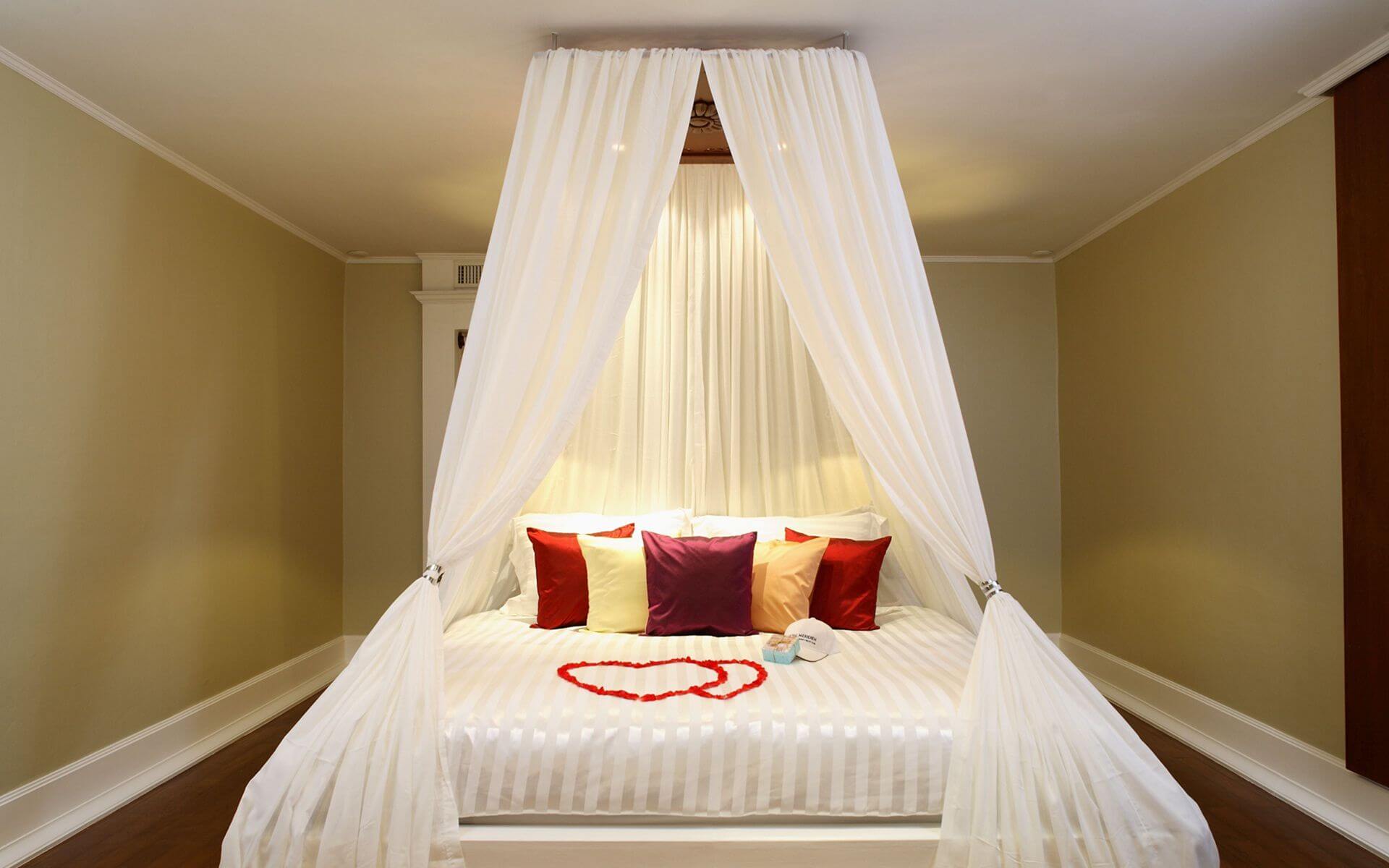 Source: gamesgta5.com
Beddings, pillows, curtains, footrests, everything that is supposed to give you both the warmth should be of plush fabrics. That will add a cozy effect to your room. Even if you have planned a movie night, the soft and furry blanket will help you snug into the arms of your loved ones comfortably.
Quotes and Texts for Your Paramour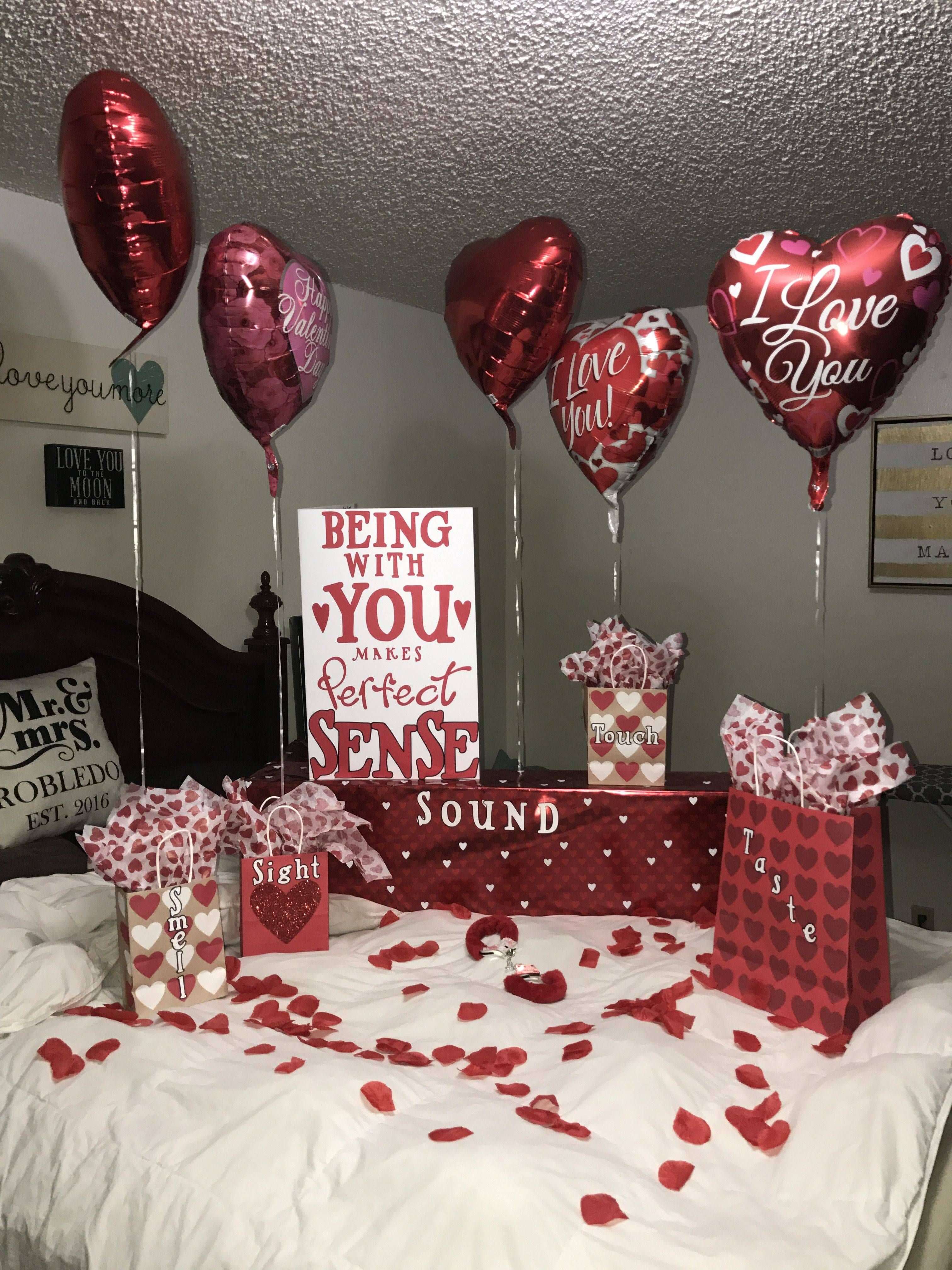 Source: pinimg.com
We all know action speaks louder than words. But quotes can make the person relate to it. They directly touch the heart and give them immense happiness. You can create a treasure hunt game for your sweetheart using quotes to make the night more interesting.
Wish Your Love Happy Valentine's Day in Most Romantic Way:
Don't forget to get a bottle of champagne or wine (wink!). Arrange them on a bed in such a way that it looks like waiting to get open and bring on the fun. Get ready to surprise that special person in your life. Impress your loved ones with these DIY valentine's cards.
In case you want a clearer idea, you can browse through the Valentine bedroom decoration pictures given below. Get some inspiration and set up the most romantic bedroom. Spend the day differently and stay in love forever! Happy Valentine's in advance! 
More from The Architecturesideas
To know more about Home improvement ideas, Cleaning and decoration tips visit ArchitecturesIdeas.
For daily updates, follow us on our Instagram page @architectures_idea.